Our Take: States pause use of J&J vaccine while FDA, CDC assess potential risk of rare blood clots
Apr 19, 2021
Editor's Note: I highly recommend this week's Health Care Rounds podcast. Sean Brusky, former head of health care delivery innovation at Genentech, tackles an issue relevant for drug and device manufacturers, as well as for leaders in health care delivery: how to effectively build partnerships to improve patient care. Coincidentally, on this week's Relentless Health Value, Stacey Richter speaks with Troy Larsgard, a pharmaceutical category manager at Johns Hopkins, on the same topic. Each episode offers a different perspective, while offering similar best practices for industry-IDN collaborations.
Relentless Health Value and Health Care Rounds are available on Apple Podcasts and all other major platforms. If you like what you hear, please rate and review us — those star ratings are the lifeblood of podcasts.
Last Tuesday, the FDA and the Centers for Disease Control and Prevention (CDC) issued a statement recommending a pause in use of the COVID-19 vaccine developed by Johnson & Johnson (J&J)'s Janssen unit while they investigate six reported cases of rare and severe blood clots in people who had received the vaccine. The recommendation was made "out of an abundance of caution," the agencies noted.
The reported clots were cases of cerebral venous sinus thrombosis (CVST); what makes them particularly noteworthy is that they were seen in combination with thrombocytopenia, or low levels of blood platelets — which is uncommon. More than 200 people in Europe experienced similar outcomes after receiving AstraZeneca's vaccine (which, like J&J's, is an adenovirus-based vaccine). The recently reported cases in the U.S. all occurred in women between the ages of 18 and 48, from six to 13 days after being vaccinated. One of the women died.
The CDC convened a meeting of the Advisory Committee on Immunization Practices (ACIP) on Wednesday to further review the cases. After the meeting, the panel members said they needed more information before they could make any decision about the vaccine. Several sources said it could be more than a week before the committee reconvenes. Meanwhile, use of the vaccine is still on hold.
Related news:
J&J announced on Tuesday that it was delaying the rollout of its vaccine in Europe.
Jeff Zients, the White House COVID-10 response coordinator, said on Tuesday the pause would not have a significant impact on the Biden administration's vaccination plan, as the J&J vaccine made up less than 5% of recorded vaccinations in the U.S. thus far and enough doses of the Pfizer/BioNTech and Moderna vaccines have been secured for all adults in the U.S. to be vaccinated.
On April 9, days before the FDA and CDC issued their statement, the European Medicines Agency said it was investigating the blood clotting events in the U.S. in connection with the J&J vaccine. At that time, a total of four events had been reported, including one in a clinical trial. The one from the clinical trial, which occurred in a man, was not included in the six events noted in the FDA/CDC statement.
Reuters reported on Tuesday that, according to the Italian newspaper La Stampa, the European Commission had decided not to renew its vaccine contracts with AstraZeneca and J&J when they expire at the end of this year.
Pfizer's CEO, Albert Bourla, tweeted on Tuesday that his company could increase production and deliver 10% more doses to the U.S. government by the end of May than previously agreed upon, to compensate for the J&J doses.
Our Take:
As we write this, about 7.9 million people in the U.S. have received the J&J vaccine, based on CDC reporting. Approximately half of those people were vaccinated within the previous two weeks, placing them within the assumed window of time in which clotting might occur.
Public health officials said pausing the vaccine would give them time to more thoroughly assess the data and risks — not only the risk of CVST but also other potential clotting issues, such as stroke, deep vein thrombosis, and clotting in the lungs, that may have been underreported so far. As people who've received the J&J vaccine become aware of the risk for blood clots and watch for symptoms, the FDA and the CDC hope that additional incidents, if they arise, will be reported.
Officials said the pause also allows time for clinicians to become aware of the potential for these clots to occur, and to know how to treat them; the standard treatment for blood clots, heparin, can be fatal if used to treat CVST when the patient also has low platelets. Non-heparin anticoagulants and high-dose IV immune globulin may be more appropriate treatments, according to ACIP.
The pause has been criticized, with some pointing to the extremely low rate of incidence overall (roughly one in 1 million) and arguing that the risk of experiencing CVST as a result of receiving the J&J vaccine is lower for most people than the risk of experiencing CVST after becoming infected with COVID-19. They cite the need to get as many people vaccinated as soon as possible.
Some, like Josh Michaud, an expert at the Kaiser Family Foundation, are concerned that the pause might have "an important negative impact on the U.S. vaccination rate," CNBC reported. One reason is that having only the Pfizer/BioNTech and Moderna shots available means people will need to get two doses, and that's a challenge for certain populations (e.g., the homeless and the homebound). Another reason is the effect the pause could have on those who, for whatever reason, are already disinclined to get vaccinated. Even though the risk of CVST with thrombocytopenia may be extremely low, and currently there are no reports of this combination of events among the nearly 198 million recipients of the Pfizer/BioNTech or Moderna vaccines, there are those who will use the pause to reinforce their negative perception of the COVID-19 vaccines in general.
Others believe the recommended pause is a good move by the FDA and the CDC because it will help reassure the public that the government is taking vaccine safety very seriously. They say that, especially given the availability of the Pfizer/BioNTech and Moderna vaccines, it's best to fully evaluate any potential link between the J&J vaccine and the clotting events.
While the incidence of CVST with thrombocytopenia appears to be rare overall among those receiving the J&J vaccine (fewer than one in 1 million), the reporting ratio of observed versus expected cases is at least three times higher for women between the ages of 20 and 50, according to the ACIP report issued last week.
Ultimately, the FDA and the CDC will need to do what European regulators have done with the AstraZeneca vaccine and balance the risk of experiencing these adverse events against the risk of becoming infected with COVID-19. We expect the pause to be lifted soon and vaccinations with the J&J vaccine to continue, probably with restrictions or warnings for women within a specific age range.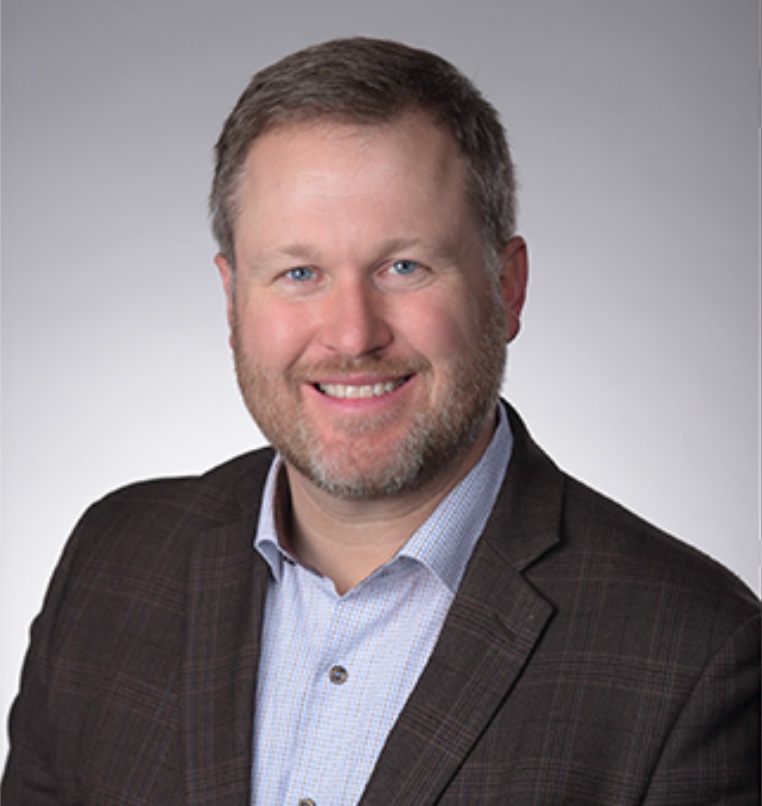 Health Care Rounds: Partnerships Between Pharma and Integrated Delivery Networks, with Sean Brusky
This week's Health Care Rounds features health care entrepreneur Sean Brusky, the former head of health care delivery innovation at Genentech. He and John discuss what the next-generation engagement model between Pharma and integrated health systems might look like. Sean also offers his thoughts on how Pharma would be better able to transition away from the current volume-based, fee-for-service revenue model toward shared-savings and outcomes-based payment arrangements if the financial incentives for Pharma and health systems were aligned, instead of being "at cross purposes." Listen here or download wherever you get your podcasts.
What else you need to know
Anthem, Blackstone Growth, and K Health are partnering on Hydrogen Health, a joint venture designed to increase access to health care services and lower costs. Hydrogen Health will use K Health's artificial intelligence (AI) technology to develop digital platforms for the direct-to-consumer, direct-to-employer, and direct-to-insurers markets, the companies stated in their announcement. Users will have access to digital, virtual, and in-person care. K Health's CEO and co-founder, Allon Bloch, will serve as CEO of Hydrogen Health. Blackstone and Anthem are providing financial backing; additional financial terms were not disclosed. Healthcare Dive reported that the venture "has nine figures in funding" and that Anthem has already invested "tens of millions of dollars" in K Health's technology platform, starting in 2019. K Health's app offers an AI-based symptom checker along with the option for telehealth visits.
Mayo Clinic has launched two new technology companies to "revolutionize diagnostic medicine," the health system said in a news release. To support its newly created remote diagnostics and management platform, Mayo Clinic launched Anumana Inc. (in partnership with AI-driven health technology company nference) and Lucem Health Inc. (in partnership with Commure). Anumana will design neural network algorithms based on heart health data from Mayo Clinic to enable the early detection of heart conditions, such as weak or thickened heart pumps and silent arrhythmias, before they can lead to stroke or heart failure. Lucem will provide the platform for connecting remote patient telemetry devices with AI-enabled algorithms, including those developed by Anumana. Lucem will also integrate diagnostic insights generated by the algorithms into clinical workflows.
Microsoft will buy Burlington, Mass.-based Nuance for $19.7 billion in cash. Nuance provides cloud-based AI software that lets physicians use voice dictation to take their medical notes. The two companies began partnering in 2019, when Nuance's note-taking ambient AI was added to Microsoft's Azure cloud computing service. The acquisition price of $56 per share represents a 23% premium to Nuance's closing price on the day before the deal was announced. Microsoft said in a press statement that the acquisition, which is expected to close by the end of the year, will double the company's total addressable market in the health care provider space to nearly $500 billion. The boards of both companies have unanimously approved the acquisition, which is subject to Nuance shareholder and regulatory approvals, as well as other customer closing conditions.
Thermo Fisher Scientific will acquire PPD Inc. for $17.4 billion in cash. PPD is a contract research organization based in Wilmington, N.C. that provides clinical research services to the pharma and biotech industries. Both companies' boards have approved the acquisition, which is subject to regulatory approvals and other customary closing conditions and is expected to close by year-end. The acquisition price of $47.50 per share reflects a premium of 24% to PPD's closing price on Tuesday. Thermo Fisher will also assume approximately $3.5 billion in net debt (not included in the $17.4 billion amount). According to the statement announcing the deal, PPD operates in nearly 50 countries and generated revenue of $4.7 billion in 2020.
Greenville, S.C.-based Prisma Health and Brentwood, Tenn.-based LifePoint Health have terminated their agreement for Prisma to acquire three hospitals and a freestanding emergency room, all located in South Carolina, from LifePoint. The two entities entered into a definitive agreement a year ago but noted in a recent news release that "significant delays and challenges with the Federal Trade Commission and state regulatory authorities have made it prohibitive to move forward." Fierce Healthcare reported that, had the deal been completed, Prisma Health would have been the sole provider of hospital-based acute care in four South Carolina counties.
Contact Darwin Research Group and we will get right back to you.