Our Take: Roundup of the latest COVID-19 vaccine news
Apr 05, 2021
With only approximately 18% of the U.S. population fully vaccinated and the newer, more contagious variants of the coronavirus continuing to spread, much of last week's news coverage once again focused on COVID-19 vaccines and treatments. Here are the highlights:
The Centers for Disease Control and Prevention (CDC) reported last Monday that real-world data showed Pfizer/BioNTech and Moderna's mRNA vaccines were 90% effective in preventing COVID-19 infection — including asymptomatic infections — two or more weeks after both doses had been administered, and 80% effective two or more weeks after administration of a single dose. The data was from a study with 3,950 participants in six states during the period from Dec. 14, 2020, to March 13. The participants were health care personnel, first responders, and other essential workers who are more likely to be exposed to the virus.
In an international survey of 77 epidemiologists, virologists, and infectious disease specialists from leading academic institutions, two-thirds of the respondents said variants of the coronavirus could render current vaccines ineffective within a year, resulting in the need for new vaccines or boosters for existing vaccines. Nearly 9 out of 10 respondents said persistent low vaccine coverage in many countries would increase the likelihood of vaccine-resistant mutations, and most respondents agreed that the open sharing of technology and intellectual property could increase global vaccine coverage. The survey was conducted by The People's Vaccine Alliance, a coalition of more than 50 organizations worldwide.
Pfizer and BioNTech reported topline results from a Phase III trial demonstrating that their vaccine is 100% effective in preventing COVID-19 infection in adolescents who are 12 to 15 years old. The companies plan to submit the data to regulatory agencies to expand the vaccine's emergency use authorization (EUA). They have also initiated dosing in a clinical trial that will evaluate the vaccine in children who are 6 months to 11 years old. Moderna began testing its vaccine in adolescents in December and in younger children in mid-March. On Friday, Johnson & Johnson (J&J) announced that it has expanded an ongoing Phase IIa trial of its Janssen-developed vaccine to include adolescents ages 12 to 17.
Pfizer and BioNTech plan to begin testing a lyophilized, or freeze-dried, version of their COVID-19 vaccine this month that would need to be refrigerated but not frozen, The Wall Street Journal reported.
Multiple clinical trials are underway to evaluate the efficacy of administering a dose of one COVID-19 vaccine followed by a dose of a different COVID-19 vaccine, whether the same type (e.g., both based on adenoviruses) or a different type (e.g., an mRNA-based vaccine and an adenovirus-based vaccine), Becker's Hospital Review reported. The strategy could have two benefits: It could ease supply chain challenges and possibly produce a stronger immune response than that seen with two doses of the same vaccine.
Regulatory agencies in several countries continue to have concerns about the risk of blood clots associated with AstraZeneca's vaccine, even after the European Medicines Agency recommended two weeks ago that vaccinations should resume with a warning about the "remote" possibility of blood clots. Last week Germany suspended use of the vaccine in people younger than 60 after finding 31 cases of cerebral venous sinus thrombosis, nine of which were fatal. Canada also suspended use of the vaccine in people younger than 55. Denmark, which suspended use of the vaccine on March 11, extended the suspension until at least April 18. Sweden and Finland lifted the suspensions they had imposed earlier in March, but only for people older than 65.
J&J issued a statement Wednesday revealing that "a batch of drug substance" manufactured at Emergent Biosolutions for its vaccine failed to meet quality standards. The New York Times reported that, in late February, one or more workers at the facility "accidentally conflated" ingredients for J&J's vaccine and AstraZeneca's vaccine (which has not been authorized by the FDA). The error was detected days later through J&J's quality control checks, but up to 15 million J&J vaccine doses had been contaminated by then. The contaminated doses had not been shipped for finishing and filling and thus had not been distributed for use. Emergent had not yet received FDA authorization to help manufacture J&J's vaccine, and although J&J said it is providing additional experts to be onsite at the facility, the error will delay the FDA's authorization. Nonetheless, J&J is still expected to be able to deliver the promised quantity of vaccine to the federal government by the end of April.
GlaxoSmithKline (GSK) agreed in principle last week to provide fill and finish manufacturing capacity for up to 60 million doses of Novavax's vaccine candidate.
Vir and GSK submitted an EUA request to the FDA for VIR-7831 on March 26 based on data from a Phase III trial of the drug candidate. In the trial, researchers evaluated the drug as an early treatment for COVID-19 in adults at high risk for hospitalization. An interim analysis showed the investigational therapy reduced hospitalization or death by 85% relative to placebo.
Eli Lilly, Vir Biotechnology, and GSK announced positive topline data from a Phase II trial indicating that a combination of Lilly's investigational antibody bamlanivimab and Vir/GSK's antibody candidate VIR-7831 reduced viral load in low-risk adults with mild to moderate COVID-19 by 70% when compared with placebo during a seven-day period. Although bamlanivimab received EUA in November for use in adults with mild to moderate COVID-19, the federal government recently stopped distributing the drug as monotherapy because the coronavirus variants have significantly reduced its efficacy. However, the government is still distributing Lilly's COVID-19 antibody cocktail, which consists of bamlanivimab and etesevimab and received EUA in February.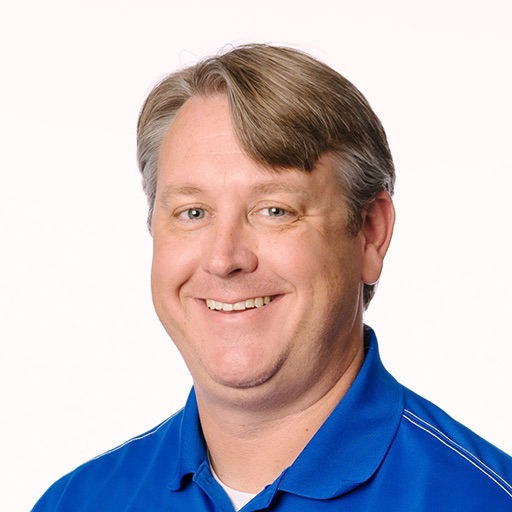 Health Care Rounds: Successfully Growing an Independent Physician Practice, with Dr. Kyle Guyton
This week's episode of Health Care Rounds features Dr. Kyle Guyton, who co-founded SouthernMED Pediatrics in 2008 and has helped the practice grow to 10 locations. He and John talk about some of the challenges involved in starting and running a medical practice, and Dr. Guyton shares why he believes customer service should be more of a focus in medicine. They also discuss how COVID-19 has changed the landscape for independent practices, and what the implications might be going forward. Listen here or wherever you get your podcasts.
What else you need to know
Cleveland Clinic and IBM have established the Discovery Accelerator as part of a new 10-year partnership. The Discovery Accelerator will serve as the technology foundation for the recently launched Cleveland Clinic Global Center for Pathogen Research & Human Health, where researchers will use quantum computing, artificial intelligence, and other advanced computational technology to speed their efforts in areas such as genomics, single cell transcriptomics, population health, clinical applications, and chemical and drug discovery, according to a Cleveland Clinic news release. IBM plans to install its first private sector, on-premises quantum computer in the U.S. on Cleveland Clinic's campus in Cleveland as part of the collaboration. Dr. Tom Mihaljevic, Cleveland Clinic's CEO, said, "These new computing technologies can help revolutionize discovery in the life sciences."
The $7.1 billion merger between Illumina and Grail is facing opposition from the Federal Trade Commission (FTC). The federal agency authorized a lawsuit to block Illumina's proposed acquisition of Grail, a company that makes a non-invasive, early detection liquid biopsy test. Grail's test uses DNA sequencing to screen for multiple types of cancer in asymptomatic patients. The FTC noted in a press release that Illumina is the only company to provide DNA sequencing that is a viable option for multi-cancer early detection (MCED) tests like Grail's. Referring to the tests as "a game changer for cancer patients," Rebecca Kelly Slaughter, acting chairwoman of the FTC, said, "If this acquisition is consummated, it would likely reduce innovation in this critical area of health care, diminish the quality of MCED tests, and make them more expensive."
UnitedHealth Group's proposed $13 billion purchase of Change Healthcare is undergoing closer scrutiny, according to a Form 8-K filed with the Securities and Exchange Commission. In the filing, Change Healthcare said the Department of Justice (DOJ) requested additional information from both companies on March 24. The American Hospital Association urged the DOJ in a letter last month to closely review the pending acquisition, claiming the deal "would produce a massive consolidation of competitively sensitive health care data and shift such data from Change Healthcare, a neutral third party, to Optum, a subsidiary of UnitedHealth Group." Change Healthcare provides IT services such as payment accuracy, insurance reimbursement, and revenue cycle management. Optum is one of the country's largest health IT providers.
Humana and Epic are proceeding to the next phase of the partnership they established in 2019 by adding support for automated prior authorizations and member insights at the point of care, they said in a press statement. Member insights, they noted, allow patient data — such as history of medication adherence, care coordination for chronic illnesses, and past due notifications for preventive services — to "drive real-time decision support in providers' systems." New Orleans-based Ochsner Health will be one of the first health systems to implement the newest features of Humana and Epic's integrated technologies.
Spectrum Health and Medtronic entered into an agreement to explore the creation of value-based programs designed to support the evidence-based adoption and appropriate use of medical technologies and therapies at Spectrum Health. Using data and near real-time analytics, Spectrum Health, a 14-hospital health system based in Grand Rapids, Mich., and Medtronic, a medical technology company based in Dublin, will develop programs — starting with one for cardiac resynchronization therapy — that are intended to help standardize care, reduce clinical variation, and deliver greater personalization of care, the two organizations said in a news release.
Contact Darwin Research Group and we will get right back to you.