Podcast 124: Powering Precision Health with Kevin Hrusovsky
Feb 26, 2021
Summary
We kick off this season with Kevin Hrusovsky, president, chairman and CEO of Quanterix — a company digitizing biomarker analysis to advance precision health — and founder of Powering Precision Health. Kevin discusses how Quanterix works with Pharma to improve clinical trials in cancer and Alzheimer's disease. Kevin also outlines his 5-step strategic process in creating a successful, high-growth organization.
Kevin Hrusovsky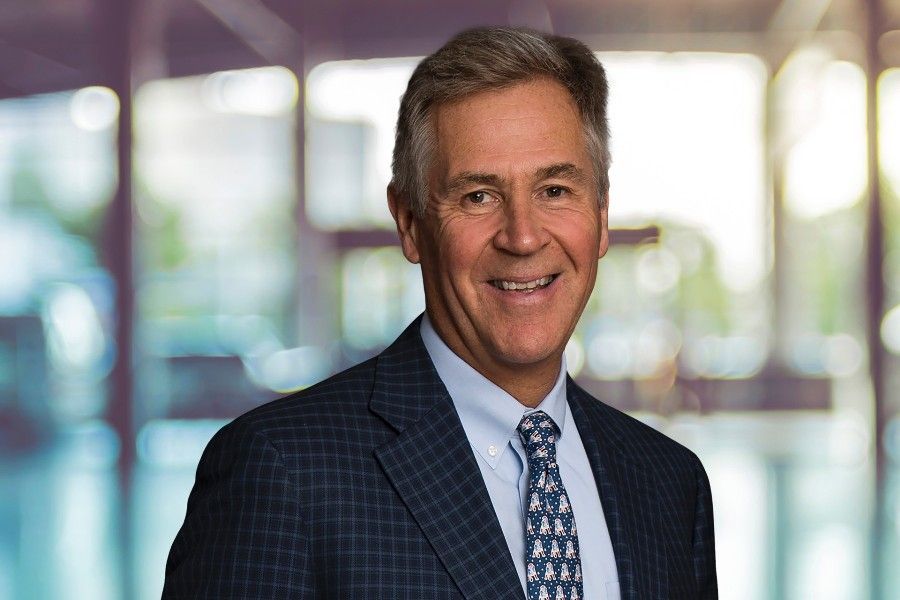 Kevin Hrusovsky is a biotech entrepreneur and healthcare visionary who has dedicated his career to transforming medicine into preventative and personalized healthcare. Hrusovsky currently serves as the President, Chairman and CEO of Quanterix, a company digitizing biomarker analysis to advance Precision Health, and is the founder of Powering Precision Health (PPH).
He holds an M.B.A. from Ohio University and a B.S. in Mechanical Engineering from The Ohio State University. He received an Honorary Doctorate from Framingham State University and helped build the competitive strategy curriculum at the Institute for Strategy & Competitiveness at Harvard Business School. Hrusovsky lends his business expertise on the boards of several innovative technology companies and was most recently named Chairman of the Board of Directors for Quanterix. He also serves on the Educational Board of the Massachusetts Biotech Council, the JALA Editorial Board, and the Strategy Committee of Children's Hospital Boston.
John Marchica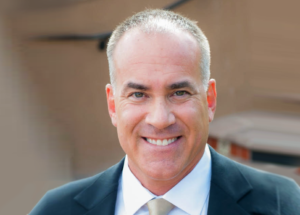 John Marchica is a veteran health care strategist and CEO of Darwin Research Group, a health care market intelligence firm specializing in health care delivery systems. He's a two-time health care entrepreneur, and his first company, FaxWatch, was listed twice on the Inc. 500 list of fastest growing American companies. John is the author of The Accountable Organization and has advised senior management on strategy and organizational change for more than a decade.
John did his undergraduate work in economics at Knox College, has an MBA and M.A. in public policy from the University of Chicago, and completed his Ph.D. coursework at The Dartmouth Institute. He is a faculty associate in the W.P. Carey School of Business and the College of Health Solutions at Arizona State University, and is an active member of the American College of Healthcare Executives.
Episode Transcript
Podcast 124: Powering Precision Health with Kevin Hrusovsky
John Marchica:
Welcome to Healthcare Rounds. I'm your host, John Marchica, CEO of Darwin Research Group and faculty associate at the Arizona State University College of Health Solutions. Here we explore the vast and rapidly evolving healthcare ecosystem with leaders across the spectrum of healthcare delivery. Our goal is to promote ideas that advance the quadruple aim, including improving the patient experience, improving the health of populations, lowering the cost of care and attaining joy in work. Please send your questions, comments, or ideas for Healthcare Rounds to podcast@darwinresearch.com. And if you like what you hear, please don't forget to rate and review us wherever you get your podcasts. Let's get started
Kim Asciutto:
Today on Healthcare Rounds we welcome Kevin Hrusovsky, a biotech entrepreneur and healthcare visionary who has dedicated his career to transforming medicine into preventative and personalized health care. Hrusovsky currently serves as the president, chairman and CEO of Quanterix, a company digitizing biomarker analysis to advance precision health, and is the founder of Powering Precision Health. He holds an MBA from Ohio University and a BS in mechanical engineering from the Ohio State University. He received an honorary doctorate from Framingham State University and helped build the competitive strategy curriculum at the Institute for Strategy and Competitiveness at Harvard Business School. Hrusovsky lends his business expertise on the boards of several innovative technology companies and was most recently named chairman of the board of directors for Quanterix. He also serves on the educational board of the Massachusetts Biotech Council, the JALA editorial board and the strategy committee of Children's Hospital Boston.
John Marchica:
Well, let's get started.
Kevin Hrusovsky:
Sure.
John Marchica:
Kevin, thank you so much for spending some time with me today, I'm really looking forward to our conversation. So, thanks for being here and taking time out of your day. I know we're all very busy these days, especially it seems like, man, that first week in January. I always wonder, was it worth taking time out over the holidays? I've got so much to do.
Kevin Hrusovsky:
That's always, John.
John Marchica:
Yeah, yeah. So just to kind of kick things off, why don't you just introduce yourself and your background and talk a little bit about your organization as well and what your focus is.
Kevin Hrusovsky:
Perfect yeah, so hey, first of all I'm an Ohio State Buckeye. I grew up in the state of Ohio. And over the years, I've been involved in very high technology businesses that I probably scientifically didn't understand completely, and by not understanding them completely gave me an advantage so most of my value had to be to bring people together and to move them into some kind of categories of impact. And so, this particular company that I'm involved in right now is really somewhat of an offshoot of a greater purpose nonprofit that I founded maybe 20 years ago, it was called Revolutionaries for Global Health, but then about five years, six years ago, we renamed it Powering Precision Health.
And in that particular kind of ecosystem our primary focus is how do we take cancer down and how do we take Alzheimer's down, as a lot of neurological diseases. And our theory is, is that you can use biomarkers to noninvasively see disease long before symptoms present. And if you can see disease noninvasively through a simple blood test, saliva, if you can see them noninvasively long before they present, particularly with cancers and many of the neuro diseases, you have a shot, a much better shot of treating them and maybe even preventing them. So, that ecosystem kind of taught me a lot about what it is about medicine today, that if we could do it, we could actually achieve that overall greater purpose mission.
The protein ended up showing up very high, because for 20 years I was messing around with DNA and RNA molecular type structures, but then the identical twins study hit where one twin would grow up and get cancer, the other one would grow up and get Alzheimer's, but yet they were born with the same genes. And so, what we learned was how you live your life ended up playing a bigger role, and it was the protein that changes based on your disease, your environmental factors and the way you live your life and how you eat and how you exercise. Do you smoke? Do you drink? Do you have a lot of radiation from CAT scans?
There's so many… concussions is another great environmental trigger… so that caused me to look around and say, where is there protein companies that could help us disrupt and get to this answer? And it ends up Quanterix is one of those companies because they can measure proteins at a thousand times greater sensitivity than anything in the world. So, it's like putting a giant magnifying glass onto a protein and seeing something that no one else can see based on this technology, and that is very revolutionary. So, it's using the crossroads of digital and kind of technology and biotech and science. And so, we're basically able to test and measure proteins almost like rocket science on blood or on saliva. That has opened up this concept of seeing disease long before symptoms.
Like Alzheimer's, we can actually see Alzheimer's cascade now 16 years before dementia. And so, many of the Alzheimer's companies are trying to use the technology to bring in cohorts so that when they're getting their drugs tried by the FDA, they've got a much better chance because the disease is more like a match in the body versus a raging forest fire. Because bu the time you get symptoms, things are really gone kind of crazy, particularly in cancers like pancreatic cancer. Many of these cancers, you don't get symptoms until it's way too late.
And so, this is the magic. So, over the last five years I've been in this company with this ecosystem called Powering Precision Health, and we've been growing it from no revenue to, I think, 60 million last year. We went public three years ago and the company is valued now at about one and a half billion dollars. So, it's really growing very rapidly with this concept of being able to see disease very early noninvasively.
John Marchica:
So, is your target the consumer, like someone like me, to encourage me to purchase or give blood to your company so that I can see what my profile looks like?
Kevin Hrusovsky:
So interestingly, we start by going inside of this and we have these five steps and a couple of them have to do with the strategic approach that we're going to use to kind of get to these answers that can lead to taking cancer or Alzheimer's down. And in this case, we have a lot of people that can teach us all about neurodegeneration. They can teach us about cancers and now COVID, but they aren't necessarily technologists. And so, we found the technologies that if you could invest in them and bring them to market, you could change the way health is practiced. And so, ultimately the consumer will be the target because we think these biomarkers could actually almost become like a Fitbit on steroids, where you're measuring your biomarkers and what you do with your life is going to be able to be measured by looking at these critical biomarkers that are like the variables of your life, these
And so, some day it'll be more of a consumer play, but initially the movement that we've created with Powering Precision Health has got two broad goals. Number one is helping drug companies, pharma companies, get drugs approved by using these technologies to recruit patient cohorts in when the disease is still very early and it's easier for a drug to be efficacious in the drug trial. Or you can get the disease to get treated at a lower dose, which makes the drug less toxic because it's at a lower dose. So, increased safety and lower toxicity or increased efficacy is what the first major goal of Precision Health is, is to help the drug companies. And so, almost all of our customers right now are all the largest drug companies, whether they be neurological going after Alzheimer's, MS, Parkinson's, ALS. We're going after cancers.
And now COVID. We have a whole lot of drug companies that have different types of drugs. Gilead's got the remdesivir. Regeneron has got the antibodies, the synthetic antibodies, as does Lilly. We're now working with the NIH and some of the top leaders, like Anthony Fauci's team, from the NIH has got our technology now. They're looking at the virus in blood and seeing which drug is actually going to eradicate it, because they're having trouble getting rid of the actual virus. Certain patients are having what's called a long-hauler effect where their symptoms aren't going away, even though they are no longer being measured positive, because what's happened is, the virus has probably gone into the gut and is no longer able to be detected through these nasal swabs. And so, we can actually see the virus in blood.
So, that allows us to see it moving in the body as an example. That's an example of kind of drugs helping society. That's the first step. The second step though, is prevention of the disease, by the way you lead your life and using these biomarkers to navigate your own health journey. And so, I'm actually most excited about number two, but it's hard to make money initially with preventing disease. These drug companies have so many answers and there's a lot of value there. So, starting with getting treatments, particularly for like Alzheimer's where there's no treatment available today, get some things approved first, so then later on if you can detect things really early, like today we can see, as I mentioned, Alzheimer's 16 years before dementia, then you'll have a drug or a treatment that can do something about it, or you can navigate by the way you live your life.
No more concussions as an example. Now COVID, believe it or not, loss of taste and smell, a lot of concern that that's going to trigger into early Alzheimer's or early Parkinson's. So, there's a lot of CNS linkages now that our biomarkers are measuring on COVID patients. So, it's not just the virus. We're also looking at the key markers of CNS, central nervous system, as well as cardiac. You may have heard of certain people having cardiac issues with COVID, or strokes. So, we're looking at all the biomarkers that allow you to see these issues long before those issues present as a crisis, like a cardiac infarction. Seeing the troponin at stages when you're still healthy before the troponin elevates to a point where you have a heart attack.
If you can get to a heart attack weeks before it occurs, you can change [inaudible 00:11:36] to a health care's practice. And so troponin, that's one of the key biomarkers that we can test at baseline levels now, almost like instead of looking at cholesterol, which doesn't really have a lot of linkage to cardiac infarction, but troponin does, look at the real biomarkers that are truly in that disease cascade and measure them very early noninvasively. So that's the game changing move that we're trying to incite a revolution around.
John Marchica:
I would think that if you had it priced right, that your market in number two, that your market is much, much bigger. A lot of the people that I hang out with, family, friends, we're all pretty health conscious. And if I could pay a couple hundred bucks, whatever the right number is, to find out where I had risks through these biomarkers, I would do it.
Kevin Hrusovsky:
I agree with you, and so as a disruptive innovator that tries to commercialize through these five steps, one of the steps is the strategic approach for how to disrupt. And so, who is it that might really be able to help do what you just described? Well, if you look at United Health Group or some of these large payer groups, they basically have an incentive to deliver healthcare capability at low cost and increase life expectancy and improve outcomes. So, if you could go train United Health Group to what biomarkers can do for their members, you could end up someday maybe having quarterly finger pricks looking at all the biomarkers to see disease long before it actually invades the body with symptoms, so that the healthcare expenditure could be much better and the outcome much better. Of course, that's what we're doing right now, we've got these payer relationships where they're diving on us now that they understand that some of these biomarkers can see type one diabetes potentially long before anyone else could when it still could be interventional.
Or different types of diseases, if you could see them early noninvasively through these biomarkers, these healthcare payers can really invest heavily now because they can get a win-win out of that because that's what their members are looking for. So, that's one of the things that caused a lot of our value creation this year was these relationships that we've created with the payers. It's starting to look like we're leapfrogging the traditional laboratory businesses of like LabCorp and Quest and Abbott, Roche, and Siemens to kind of go right to the payer. And so, we're thinking that that is a great way and that's what we mean by trying to use the ecosystem to create a much faster pace of getting these technologies to the actual people that can benefit from it in our lifetime as opposed to taking 20 years. We actually do think that we're onto some pretty good new movement there and that partnerships is key on all of these things and that this could help us.
John Marchica:
Yeah. And I'm just thinking, they could probably incentivize their members to take these tests. I know that with Cigna, for example, which is my insurer, that we get some benefit, a cash benefit, by ensuring that we go in and get our health assessment completed on an annual basis and get like our blood tests and all of that. So, I could see why they would want to incentivize it. Your point exactly, diabetes, if you can catch that type two early.
Kevin Hrusovsky:
Yeah, and I think COVID has changed everything because right now everyone's so fearful that they caught COVID, but the testing is so wrapped with false positives and false negatives. So many people actually have the virus that are told they don't based on getting a false negative. Because, you're trying to harpoon the virus onto a nasal pharyngeal, through the nose, with someone else putting that little catheter through your… and so before symptoms, it's been shown that you're 90% of the time, if you have the virus, before symptoms, you're going to get a negative even if you have the virus. So, here's where we come in. Can we see this earlier, long before symptoms present, when it makes it much more treatable so that people don't die, go into cytokine storm. We can actually measure the cytokines as well to try to determine if someone is… their immune system is up-regulating too rapidly for the particular virus that that person has.
And so, this area of COVID, I don't think you have to incent the members. They are so fearful that getting these tests out into the membership groups that allow them to very rapidly see things earlier is kind of a great proving ground. So in a way, our whole business has accelerated because we've moved into COVID and there's been some, and NIH found us and they've given us $20 million to scale up because they're so blown away by what our tests can do. I actually think that we don't even need to incentivize many of the members of these payer groups, that if you can get control of COVID and make sure your health is traversing positively, they want that testing to be done, especially if it's home care testing where you're able to get the samples without having to be exposed to other people that might have the virus.
John Marchica:
So, tell me how realistic is this? I read about this company six months ago, and I haven't heard much since. How realistic is it that I can go to the store, I can buy a 30 day supply of paper strips, let's say, in a box, saliva. I wait 10 minutes to see am I COVID positive and I can test myself every day at home for a reasonable price. How realistic is that to be able to do?
Kevin Hrusovsky:
Right now I would say all of the science that I'm exposed to would say that that's what you call a point of care solution, which means that the technology that's actually converting the strip into the answer has got to be in the home as well. And I don't really see a high level of accuracy currently with a price point of a device that would allow that to become a standard. It could happen. Our technology today, we can see things a thousand times more sensitively, and there's some newer versions of our technology that can go a hundred thousand times. It's basically seeing things that can't be seen today when the disease is very early, long before symptoms. But to test it today, our machine is like the size of a refrigerator, so the home sampling is where we're headed, where you get the sample, put it in an envelope, FedEx it in, and then that night or the next morning, they test it and give you the answer.
So, a day later. We actually think that if you can see something six days earlier, taking a day to get it to the machine that can see it six days earlier is a hell of a lot better than having a strip that's built into the home that sees it very later or has a false positive or false negative. So, the challenge here is the precision of the answer that you're getting. And right now, to reduce all that precision into a home care economic, I don't see the ability to do that yet. Now, we have microfluidics and other ways that we're looking at to advance into more pointed care. We just did a major deal with Abbott who licensed our technology to some day they were hoping to advance some of these concepts using our technology.
Our technology is called Simoa, it stands for single molecule array, we can see single molecules basically. And that Simoa technology, about three months ago, we licensed it to Abbott. We also did some licensing to Roche of one of our critical biomarkers for the brain health, to Siemens. So, we're trying to get it out through different pathways too to further accelerate getting it to patients, because in the end, we're going after that greater purpose of taking Alzheimer's and cancers and heart disease down. That's the thing that motivates us at our company, that greater purpose. And then, the ecosystem's number two.
Number three is the culture, very transparent, a lot of trust. Number four is that strategic roadmap, and five is high content speed leading, high impact speed leading where we're trying to make decisions daily that sometimes can take as much as like a half a year in some companies. So, we're trying to really move quickly. We're willing to make some mistakes in order to get this to patients quicker. So, that's what we're all about.
John Marchica:
So Kevin, I've got to put the brakes on here. You went through your five steps, I was going to ask you about your five step process. I think it's fascinating. Take me through a little bit more slowly through each one of those steps so that I understand it and see if there's a way that I can apply it here in my business.
Kevin Hrusovsky:
Absolutely. And again, it starts with a greater purpose. Like what is it that you can do for the world that you're going to give more than you take? And in our case, I personally and a lot of people around me over my whole life, we feel we want to take cancer down and we want to take Alzheimer's down. Those were the two big passionate things that we wanted to say let's get rid of them. So number two then, now you have that kind of broader goal, number two is build an ecosystem of all the top leaders in cancer. All the top leaders, thought leaders, these are scientists, pharma companies, biotechs, get all the top innovators in the world that are in oncology and neurology, and also get the investors that care about this bigger purpose, get them all to come to a meeting every year.
And we call that second thing the ecosystem. We've got thousands of members and what those members do, is they take the technology, they run a trial, and then they publish in like New England Journal of Medicine. So, that makes it a validated technology. You're in partnership with all of the members of the ecosystem. They win because they get more grants from NIH, we win because our technology has been validated by the peer reviewed scrutiny of New England Journal of Medicine. Theranos never had any third party, peer reviewed publications, as an example. We've got over a thousand now because of this ecosystem, Powering Precision Health. Number three is culture. We call it AT&T squared. Accountability, teamwork, trust, and transparency. And transparency leads to a lot of the trust, so we put things out there. We do whatever we have to do to over-communicate just crazily create a culture that people just want to be part of it because they believe in it.
And they can go after disruption and know that if they fail, they're not going to get fired, they're going to get rewarded for kind of trusting that we know what we're doing has never been done before. So, you've got to create this kind of willingness to kind of go after it. That's the cultural leadership component. Number four then is the strategic roadmap, what companies do we need to acquire or accumulate or what technology do we want to invest in within our company to be able to advance strategically the things that are needed to actually get at that big answer, the number one. And then number five, is what we just would call our leadership approach for high contact speed leading, where you're willing to get it in front of an audience. We'll have one of these leadership meetings, we'll have 50 people, they show up and there is an agenda. And for the first hour and a half we say, "Tell us what's on your mind. Check in to this meeting."
And based on what we learn, many times the agenda gets thrown out and for the next day, we'll go attack what it was we learned, but that requires a lot of bravery by the leaders because you could quickly lose a meeting. Right? And so, the trust of that transparency has to play out in that fifth item. But over the years we've done this and it was a very rapid, exciting cultural connectivity to the way in which those meetings go, because people feel heard. And when they feel heard, they're fired up. And when they're fired up, they're more willing to get collective versus be a fiefdom or try to win on behalf of themselves versus the greater good. Right? And having that greater purpose also causes everybody to not be so petty. So sometimes, we'll bring in a lot of advocacy groups and have parents talk about the loss of a child from brain cancer.
My next door neighbor lost her child from brain cancer, and so we took our whole team into Children's and talked to the doctors, and that creates a greater purpose and gets rid of the pettiness that you might have in a business by having that direct linkage. And so, Children's, Dana Farber, they're on the front row of our PPH symposiums. And so, over that two or three day period, everyone's interacting and you're really getting to see how the technology's playing a role. So again, all five steps kind of build upon themselves and they iterate, but I think it's what the world really will need in the future, and that's companies that are giving more than they're taking to really be sustainable.
John Marchica:
So Kevin, thinking about COVID, I'll put you on the spot a little bit here, but you've run many companies so I think you'll do fine with this one. Thinking about COVID, many of the nation's health systems right now and at different points over the last year, are being stress tested to the max with capacity. I mean, if you look at what's going on in LA County right now it's a nightmare. Can you apply this five step process if you were to become CEO of one of these large health systems that's facing this crisis, can this five step process, is that one way of helping to get you out of it? Or helping to get answers or helping to manage through a crisis? Or is it one of those things where it's more of a, I don't want to say luxury, but a freestanding business can take this kind of approach, but maybe not in a crisis situation?
Kevin Hrusovsky:
I think both work. We were applying all this to Alzheimer's and cancer and there's major advances by Biogen and Lilly right now on the Alzheimer front. I mean, they are literally potentially months away from the first Alzheimer's drug in the history of the world. We're talking game-changing ways that the biomarkers can play roles to transform medicine. Right? So, we're already on that path. COVID hits and COVID becomes something that everyone in the world is exposed to, and so it gives a business a chance if they can connect their ecosystem around COVID, and in our case we've got the NIH, the FDA, the CDC, the WHO, we've got United Health Group, we've got Lilly who's got the synthetic antibodies, we've got Regeneron, Gilead. In our ecosystem those companies are all there and so all those experts are kind of teaching each other through presentations what they're learning about what our technology is able to allow them to see and do.
So, I think that it just depends on where you sit in the value chain and what your overall objective is. And if you don't have a greater purpose objective of doing something against COVID, because we had to pivot, right, because we're so focused on Alzheimer's, MS, Parkinson's, and some cancers, that cytokines were important, but COVID hits we had to get our whole company to say we should pivot and take everything we're doing here and apply it to COVID and see if we can do something for COVID. So, that took a lot of belief systems, and so your culture almost has to be established in a company where you can pivot quickly with belief systems versus everyone saying, "Oh, why are we doing this?" And having all of these negative forces that can shut down companies, right?
So culture and people, that number three item, has got to be healthy. I actually look at the immune system and I draw parallels. We have such a strong culture now that if someone starts misbehaving and caring about themselves more than the collective body, it's almost like the culture has its own immune system and the antibodies start attacking that person saying, "What are you doing? We've got kids that are dying of brain cancer down the street. And we're trying to… so why are you being petty caring about yourself?" And so, over the years we've attracted a lot of people in. So our businesses, that culture just fits with them. And then you have the ecosystem, and then we had a pivot, but I think each business has got to think this through for themselves, but I've done it in every business I've been in.
At one point I was in DuPont and I was running the rubber Teflon, it was called fluoroelastomer. Later on, I got to run Teflon at an early age down in Wilmington, Delaware. But that fluoroelastomer ends up, was our competitor, 3M, made an O-ring that went up in the space shuttle and the space shuttle, you might remember, exploded. And they ended up reporting that it was the O-ring that failed, which was our competitor's. And so, we create this greater purpose around our fluoroelastomers called Viton from DuPont and that O-ring now, or at least after that, was converted from 3M to DuPont. And so, everyone in the business connected to that and it was something like, "Oh my God, what we do every day could lead to us allowing a spaceship to go up safely."
So, I think that every business can use their imagination to understand how they can benefit the world. And a lot of the people that you reach out to and that follow you are biotechs and pharmas, that's so easy, right? These are the best companies in the world that are trying to eradicate a disease or treat it so they're already kind of natural. That's why most of the employees that they attract, they kind of already get number one. Number two might not be… sometimes number two gets complicated because people don't want ecosystems because they're competing and they don't want their competition all to be part of it.
You have to be willing to create a learning body that isn't for profit, it's a nonprofit, or you end up with profitability having sub-optimization and then nobody really gets into it. You got to create a nonprofit ecosystem. And then number three, four, and five are kind of in the business. I think that they're all naturally… I feel like we've applied it each time and it can work.
John Marchica:
Well, I've been thinking about this kind of greater purpose, and I've been kind of bumping my head up against a wall when I look at our business. I get excited to come in every day. We're researching what's the important things that are going on in healthcare delivery. And we understand these large healthcare systems and we try to translate our learnings to our pharma biotech clients. It's just I haven't gotten to that greater purpose that I can communicate to everybody. We've had meetings. We've talked about it. What is it that can get everyone excited? And what is that giant goal? I remember, was it Jim Collins, the BHAG, your big, hairy, audacious goal. But what is that greater purpose? And I could see that in your organization and that tie in, but haven't quite gotten there yet for a market research company.
Kevin Hrusovsky:
It is interesting. I probably kind of used number two, ecosystem, that we were running to identify what companies I wanted to go into. And so, I ended up at Quanterix only because of all the boards that I'm on and the ownership of Quanterix was owned by these other companies that I'm on the boards of, but every board I was on were protein boards because ecosystem taught me that protein was so much more phenotypic and so much more relevant for transforming healthcare to non-invasive early detection. Right? So, I use the ecosystem to define kind of who I went out to work for. Now in your case, it would seem like who you're interacting with and what their missions are, is in fact what the mission you take on, because you're helping them be more successful, effective, at achieving what it is that their drug is going to do for society or what the health care delivery process is going to do for society.
But it's a matter of getting into someone else's ecosystem. Like if you're a small company, it could be those certain trade shows that truly get to the essence of what it is you're about. And then, you go to those things and you spend time pre and post discussing how what we're doing has truly got a chance of impacting a greater purpose. And so, I think that there's plenty of opportunity for that with what you're doing because you're… And I use consultants and advisory services all the time as ways to transform quickly inside a company, like getting five people to come into a business from the outside that are all kind of LinkedIn and loaded to move quickly some area that we're trying to focus on.
If we didn't have those advisors we never could achieve what we're achieving. So yeah, getting the recognition from those companies and having them come speak to you at times, and your people saying, "Hey, here's how you guys affected us and how it led to this." Well okay, now you've connected the dots for them, and sometimes it's just having one of your customers come back and say after the fact, "How did we help you?"
John Marchica:
Yeah, it's interesting. My former company was a medical communications company, and so we were going out by email, by fax, providing these briefs to physicians. I think at one point we had a couple hundred thousand docs that we were going out to every week and we would do these surveys, very short, sometimes by fax sometimes by email, but just very short, a few questions, how we're doing, and then provide an area for comments. And we had thousands of these surveys. And so, one year for a company meeting we printed out several thousand pages, if I remember right, it was just reams of paper.
John Marchica:
And then, all of us, I had just tons of tape, scotch tape, and all of us just put up on our main wall, we had this long corridor in our office and covered the wall in all of these comments from doctors that were praising our work and how valuable it was, how much time it saved them and all that. And the sense of purpose, like we went from being just a bunch of writers and editors to, I mean, the sense of pride that I think that our whole team had after seeing that, getting a visual reminder. This is the impact that the work that you're doing has, goes beyond just content.
Kevin Hrusovsky:
It's well said, and that's it. Creating that kind of inspiration is paramount, I think, for companies to grow at a pace that's different than most companies. And hey, it makes so much sense. Who wants to be part of something that isn't going to help society? If you can find a way to say you're helping society, why not make sure everyone knows that so that they have a better chance of swinging for the fence and doing what society needs.
John Marchica:
I couldn't agree more. Well listen, Kevin, we've gone a couple minutes over. I wanted to again say thanks, this is a fascinating conversation. We just met, but it's inspirational talking to you. And we've got our company meeting coming up and see if I can apply some of the things that you've been talking about in that meeting.
Kevin Hrusovsky:
Awesome. Well hey, I appreciate what you're doing and podcasts that definitely get viewed by a lot of people and I appreciate you taking the time to do this and getting the message out. It helps us all. So, thank you very much, John. Nice meeting you.
John Marchica:
Good to meet you too, Kevin. Take care.
Kim Asciutto:
From all of us at Darwin Research Group, thanks for listening. Health Care Rounds is produced by me, Kim Asciutto and is engineered by Andrew Rojek. Theme music by John Marchica. Darwin Research Group provides advanced market intelligence and in-depth customer insights to health care executives. Our strategic focus is on healthcare delivery systems and the global shift toward value based care. Find us at darwinresearch.com. See you next round!
About Darwin Research Group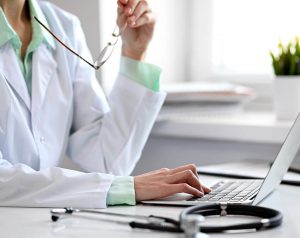 Darwin Research Group Inc. provides advanced market intelligence and in-depth customer insights to health care executives, with a strategic focus on health care delivery systems and the global shift toward value-based care. Darwin's client list includes forward-thinking biopharmaceutical and medical device companies, as well as health care providers, private equity, and venture capital firms. The company was founded in 2010 as Darwin Advisory Partners, LLC and is headquartered in Scottsdale, Ariz. with a satellite office in Princeton, N.J.
Contact Darwin Research Group and we will get right back to you.