Podcast 159: Organizational Performance and Physician Engagement, with John Neil, MD
May 05, 2023
Summary
In large part, 2022 was a financially perilous year for health systems across the country. As provider organizations look to cut costs and maximize revenues, delivering care through value-based models becomes even more challenging and, potentially, rewarding. Today, John Neil, MD speaks on the importance of leveraging physician engagement and clinical integration to align financial incentives and improve care outcomes.
John Neil, MD
Dr. John Neil is the Executive Vice President and Chief Physician Executive and Network Strategy Officer for HonorHealth in Scottsdale, Arizona. Dr. Neil drives physician engagement throughout HonorHealth, working to ensure that physicians have input and involvement in the decision-making processes of the healthcare system. His work with clinical teams focuses on strategic initiatives, operations, clinical services and the continuum of patient care.
An interventional radiologist by clinical training, he joined HonorHealth as the organization's senior physician leader in 2015 and has since held leadership roles with the organization's medical staff, Scottsdale Health Partners, and the HonorHealth Board of Directors. His professional experience includes serving as the chairman of Southwest Medical Imaging, a large radiology practice that has been active in ambulatory development, practice mergers and joint ventures.
Dr. Neil holds a bachelor's degree in biochemistry from the University of Kansas and graduated with honors from Washington University School of Medicine.
John Marchica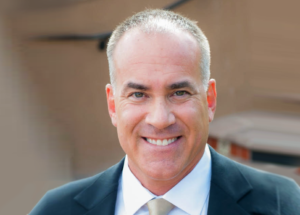 John Marchica is a veteran health care strategist and CEO of Darwin Research Group. He is leading ongoing, in-depth research initiatives on integrated health systems, accountable care organizations, and value-based care models. He is a faculty associate in the W.P. Carey School of Business and the graduate College of Health Solutions at Arizona State University.
John did his undergraduate work in economics at Knox College, has an MBA and M.A. in public policy from the University of Chicago, and completed his Ph.D. coursework at The Dartmouth Institute. He is an active member of the American College of Healthcare Executives and is pursuing certification as a Fellow.
About Darwin Research Group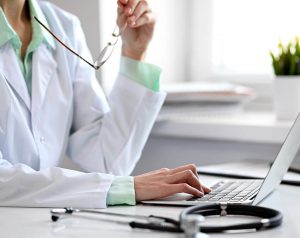 Darwin Research Group Inc. provides advanced market intelligence and in-depth customer insights to health care executives, with a strategic focus on health care delivery systems and the global shift toward value-based care. Darwin's client list includes forward-thinking biopharmaceutical and medical device companies, as well as health care providers, private equity, and venture capital firms. The company was founded in 2010 as Darwin Advisory Partners, LLC and is headquartered in Scottsdale, Ariz. with a satellite office in Princeton, N.J.
Contact Darwin Research Group and we will get right back to you.