Podcast 156: Maximizing Value by Meeting People Where They Are, with Rob Allen, FACHE
Dec 02, 2022
Summary
In this exciting episode, we sit down with the newly appointed president and chief executive officer of Intermountain Healthcare, Rob Allen. Rob discusses the ways in which Intermountain is tackling value-based care in the midst of today's challenging health care delivery environment, all while keeping the mission of the organization, "Helping people live the healthiest lives possible" front and center.
Rob Allen, FACHE
Rob Allen, FACHE, was named as the new president and chief executive officer of Intermountain Healthcare and began serving in that role on December 1, 2022. Previously, Rob served as the organization's senior vice president and chief operating officer. In addition to Rob's 25-plus years of executive leadership at Intermountain, he has also held CEO roles at hospitals and health systems in Wyoming, New Jersey, and Massachusetts.
A fellow of the American College of Healthcare Executives, Rob has served on many foundation, chamber, and service boards. Rob earned a Master of Business Administration degree from Utah State University and a Bachelor of Science degree in operations management from Brigham Young University. His passion for healthcare began during his childhood as he was raised on a farm in Star Valley, Wyoming, where his mother served as a nurse and later as administrator at Star Valley Hospital. He and his wife, Becky, have three children and four grandchildren.
John Marchica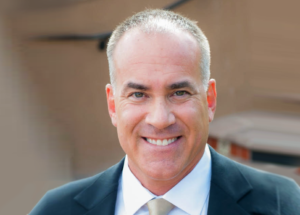 John Marchica is a veteran health care strategist and CEO of Darwin Research Group. He is leading ongoing, in-depth research initiatives on integrated health systems, accountable care organizations, and value-based care models. He is a faculty associate in the W.P. Carey School of Business and the graduate College of Health Solutions at Arizona State University.
John did his undergraduate work in economics at Knox College, has an MBA and M.A. in public policy from the University of Chicago, and completed his Ph.D. coursework at The Dartmouth Institute. He is an active member of the American College of Healthcare Executives and is pursuing certification as a Fellow.
About Darwin Research Group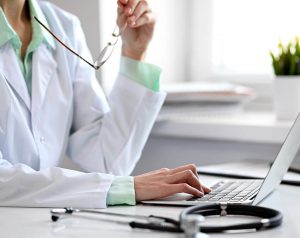 Darwin Research Group Inc. provides advanced market intelligence and in-depth customer insights to health care executives, with a strategic focus on health care delivery systems and the global shift toward value-based care. Darwin's client list includes forward-thinking biopharmaceutical and medical device companies, as well as health care providers, private equity, and venture capital firms. The company was founded in 2010 as Darwin Advisory Partners, LLC and is headquartered in Scottsdale, Ariz. with a satellite office in Princeton, N.J.
Contact Darwin Research Group and we will get right back to you.