Podcast 152: Tracking the Ever-Changing Life Science Landscape with BioPharmGuy's Adam Wilson
Oct 07, 2022
Summary
BioPharmGuy maintains the most comprehensive database available for tracking the presence of existing and emerging biotech, medical device, and pharma companies. Its resources include information on more than 10,000 active and potential life science-related organizations, along with email, phone, and mailing contacts. In addition to this primary product line, BioPharmGuy hosts job boards; publishes a weekly newsletter full of biotech news and insights; offers pipeline information on its pharma entries' Lead Molecule development; and more.
Finding themselves in similar industries, Darwin has wanted to chat with BioPharmGuy's creator and President, Adam Wilson, for some time now. Check out our conversation here, and find more information on BioPharmGuy at biopharmguy.com.
Adam Wilson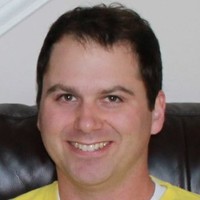 Adam Wilson founded BioPharmGuy in 2008 after gaining engineering and government experience in biotech. Professional stops prior to BioPharmGuy include Biopure (Cambridge, MA), FDA (Detroit, MI) & Henry Ford Hospital (Detroit, MI). His formal educational background consists of a Chemical Engineering Bachelors ('02) and Pharmaceutical Engineering Masters ('06) both from the University of Michigan. BioPharmGuy currently operates out of West Lafayette, IN.
John Marchica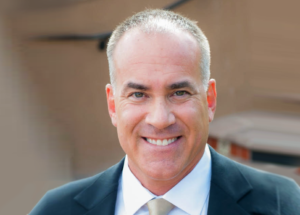 John Marchica is a veteran health care strategist and CEO of Darwin Research Group. He is leading ongoing, in-depth research initiatives on integrated health systems, accountable care organizations, and value-based care models. He is a faculty associate in the W.P. Carey School of Business and the graduate College of Health Solutions at Arizona State University.
John did his undergraduate work in economics at Knox College, has an MBA and M.A. in public policy from the University of Chicago, and completed his Ph.D. coursework at The Dartmouth Institute. He is an active member of the American College of Healthcare Executives and is pursuing certification as a Fellow.
About Darwin Research Group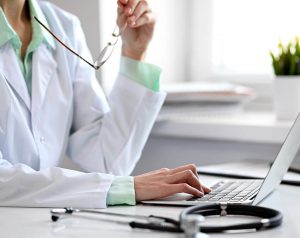 Darwin Research Group Inc. provides advanced market intelligence and in-depth customer insights to health care executives, with a strategic focus on health care delivery systems and the global shift toward value-based care. Darwin's client list includes forward-thinking biopharmaceutical and medical device companies, as well as health care providers, private equity, and venture capital firms. The company was founded in 2010 as Darwin Advisory Partners, LLC and is headquartered in Scottsdale, Ariz. with a satellite office in Princeton, N.J.
Contact Darwin Research Group and we will get right back to you.