Podcast 150: ENCORE Investing in Social Determinants of Health with John Gorman
Sep 09, 2022
Summary
This is an encore presentation of Health Care Rounds. We are rebroadcasting a past conversation with John Gorman, founder and Chairman of Nightingale Partners. Here, Gorman discusses how Nightingale Partners is working to improve population health through healthcare-related investments in Opportunity Zones.
John Gorman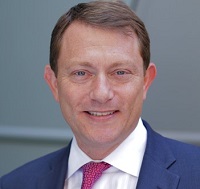 John Gorman is the founder and Chairman of Nightingale Partners, the first Opportunity Zone fund to invest in social determinants of health interventions with health insurers, states, and provider organizations. He also founded and is the former Executive Chairman of Gorman Health Group. John's work focuses on Medicare, Medicaid, and Affordable Care Act strategy, governance, and turnaround of distressed health plans. Prior to founding his firm, John served as Assistant to the Director of Health Care Financing Administration's (HCFA, now CMS) Office of Managed Care, where he provided day-to-day management and served as the external liaison for the Medicare and Medicaid managed care programs.
John's career in Washington began as Press Secretary and Staff Director for U.S. Representative John Conyers, Jr. (D-MI), then Chairman of the Government Operations Committee. John serves on the Board of Directors of Henry Ford Health System's Health Alliance Plan in his birthplace of Detroit, MI, and serves as a Senior Advisor to Premier, Inc., the hospital purchasing cooperative, on Medicare Advantage and Medicaid matters.
John Marchica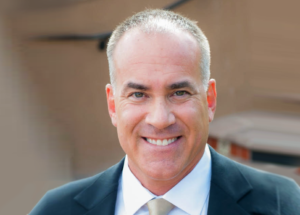 John Marchica is a veteran health care strategist and CEO of Darwin Research Group. He is leading ongoing, in-depth research initiatives on integrated health systems, accountable care organizations, and value-based care models. He is a faculty associate in the W.P. Carey School of Business and the graduate College of Health Solutions at Arizona State University.
John did his undergraduate work in economics at Knox College, has an MBA and M.A. in public policy from the University of Chicago, and completed his Ph.D. coursework at The Dartmouth Institute. He is an active member of the American College of Healthcare Executives and is pursuing certification as a Fellow.
About Darwin Research Group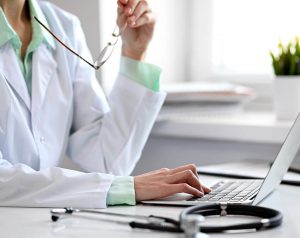 Darwin Research Group Inc. provides advanced market intelligence and in-depth customer insights to health care executives, with a strategic focus on health care delivery systems and the global shift toward value-based care. Darwin's client list includes forward-thinking biopharmaceutical and medical device companies, as well as health care providers, private equity, and venture capital firms. The company was founded in 2010 as Darwin Advisory Partners, LLC and is headquartered in Scottsdale, Ariz. with a satellite office in Princeton, N.J.
Contact Darwin Research Group and we will get right back to you.