Podcast 145: Addressing America's Nursing Crisis with Nurse Alice
May 20, 2022
Summary
This week on Health Care Rounds, John speaks with Alice Benjamin, famously known as Nurse Alice. John and her discuss the factors feeding the recognizable nurse shortage in our nation and how the pandemic has only aggravated this existing issue. Alice elaborates on what we need to do to address this now, sharing her passion around effectively tackling some of the fundamental obstacles we face in healthcare in order to provide better patient outcomes.
Nurse Alice Benjamin

Alice Benjamin, MSN, APRN, ACNS-BC, FNP-C, CCRN, CEN, CV-BC, also known as 'Nurse Alice', is a cardiac clinical nurse specialist and family nurse practitioner with over 23 years of healthcare experience. When she's not busy saving lives, Alice works as a TV/media health expert. She is a regular contributor on NBC Los Angeles and has been featured on Dr. Oz, The Doctors, Dr. Drew, CNN, HLN, TVOne, and BBC, and in December 2020, she interviewed Dr. Anthony Fauci.  Alice is Nurse.org's Chief Nursing Officer and Correspondent and hosts the popular 'Ask Nurse Alice' podcast.
Nurse Alice is passionate about empowering nurses to use their voices on a grander scale. She has spoken to the subject of Nurses Using Media as a Form of Advocacy at several nursing schools and organizations including UCLA, Howard University, and UC Davis.  
John Marchica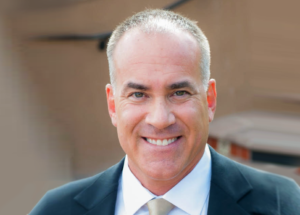 John Marchica is a veteran health care strategist and CEO of Darwin Research Group. He is leading ongoing, in-depth research initiatives on integrated health systems, accountable care organizations, and value-based care models. He is a faculty associate in the W.P. Carey School of Business and the graduate College of Health Solutions at Arizona State University.
John did his undergraduate work in economics at Knox College, has an MBA and M.A. in public policy from the University of Chicago, and completed his Ph.D. coursework at The Dartmouth Institute. He is an active member of the American College of Healthcare Executives and is pursuing certification as a Fellow.
About Darwin Research Group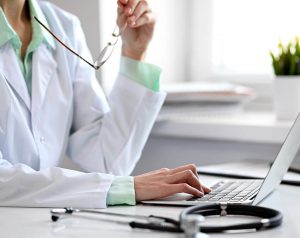 Darwin Research Group Inc. provides advanced market intelligence and in-depth customer insights to health care executives, with a strategic focus on health care delivery systems and the global shift toward value-based care. Darwin's client list includes forward-thinking biopharmaceutical and medical device companies, as well as health care providers, private equity, and venture capital firms. The company was founded in 2010 as Darwin Advisory Partners, LLC and is headquartered in Scottsdale, Ariz. with a satellite office in Princeton, N.J.
Contact Darwin Research Group and we will get right back to you.