Podcast 143: Proactive Care Management with Linda Hand
Apr 22, 2022
Summary
In this episode of Health Care Rounds, we welcome Linda Hand, CEO of Prealize Health. Linda brings to light some of the largest complexities our nation faces in health care, with emphasis on recognizing the demand to shift from a reactive approach in care management, to a proactive one. John and Linda discuss the evolution of predictive healthcare analytics, highlighting the strategic impact it has within the industry to fundamentally transform and improve care across the board.
Linda Hand

Linda Hand brings 35 years of experience to her role as CEO of Prealize Health, with an emphasis in organizational leadership, product development, solutions delivery and go-to-market strategies across a diverse portfolio of industries.
Before joining Prealize, Linda led the Clinical Trial Optimization Solutions division at IQVIA, where she was responsible for creating and delivering a suite of innovative clinical technology products, fueled by predictive analytics and machine learning algorithms, to drug development organizations worldwide.
Linda is a past President and CEO of the San Francisco-based DecisionView, the leading provider of clinical trial enrollment optimization solutions. She also ran product development and delivery at a number of leading software companies, including DigitalThink, Hyperion, Arbor Software and Sybase. Linda holds a BA in Computer Science from the University of California, Berkeley, and completed the Haas School of Business Executive Program.
John Marchica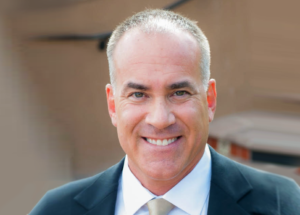 John Marchica is a veteran health care strategist and CEO of Darwin Research Group, a health care market intelligence firm specializing in health care delivery systems. He's a two-time health care entrepreneur, and his first company, FaxWatch, was listed twice on the Inc. 500 list of fastest growing American companies. John is the author of The Accountable Organization and has advised senior management on strategy and organizational change for more than a decade.
John did his undergraduate work in economics at Knox College, has an MBA and M.A. in public policy from the University of Chicago, and completed his Ph.D. coursework at The Dartmouth Institute. He is a faculty associate in the W.P. Carey School of Business and the College of Health Solutions at Arizona State University, and is an active member of the American College of Healthcare Executives.
About Darwin Research Group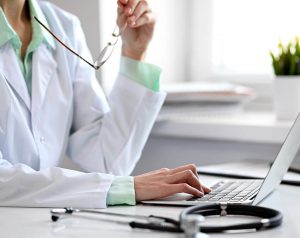 Darwin Research Group Inc. provides advanced market intelligence and in-depth customer insights to health care executives, with a strategic focus on health care delivery systems and the global shift toward value-based care. Darwin's client list includes forward-thinking biopharmaceutical and medical device companies, as well as health care providers, private equity, and venture capital firms. The company was founded in 2010 as Darwin Advisory Partners, LLC and is headquartered in Scottsdale, Ariz. with a satellite office in Princeton, N.J.
Contact Darwin Research Group and we will get right back to you.