Podcast 142: Humanizing Health Care With Dr. Summer Knight
Apr 08, 2022
Summary
We are thrilled to welcome Dr. Summer Knight, former firefighter/paramedic-turned primary care and emergency room doctor, managing director at Deloitte Consulting's Life Sciences & Health Care practice, and author of Humanizing Healthcare! Dr. Knight shares her fascinating path of entrepreneurship, and dives deep into the transforming trends and key disruptors in healthcare today. Tune in to hear John and Dr. Knight elaborate on the impact therapeutic alliances can have within our healthcare ecosystem, highlighting the movement toward patient-centric care.
Dr. Summer Knight

Summer Knight, MD, MBA, a former firefighter/paramedic-turned primary care and emergency room doctor, is a Managing Director in Deloitte Consulting's Life Sciences & Health Care practice.  She is a passionate advocate for humanizing healthcare, an innovative leader in digital and virtual health, and a pragmatic futurist who helps clients act upon today's rapid changes in healthcare.
Dr. Knight maintains an active physician license, is board certified in family medicine and was Chief of Staff of a 4-hospital healthcare system and Emergency and Urgent Care Department Chair. She is an accomplished leader having held key executive positions in F100 Plan, Digital Health, Provider, Government and Private Equity.  She also has academic credentials having been an adjunct Professor and Executive-in-Residence for Healthcare at the Fox School of Business at Temple University. Her perspective on healthcare is informed not only by her professional experience, but also by her role as a patient and sandwich generation caregiver.
John Marchica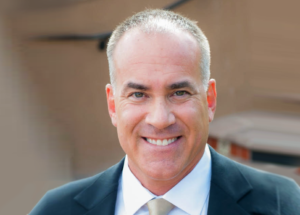 John Marchica is a veteran health care strategist and CEO of Darwin Research Group, a health care market intelligence firm specializing in health care delivery systems. He's a two-time health care entrepreneur, and his first company, FaxWatch, was listed twice on the Inc. 500 list of fastest growing American companies. John is the author of The Accountable Organization and has advised senior management on strategy and organizational change for more than a decade.
John did his undergraduate work in economics at Knox College, has an MBA and M.A. in public policy from the University of Chicago, and completed his Ph.D. coursework at The Dartmouth Institute. He is a faculty associate in the W.P. Carey School of Business and the College of Health Solutions at Arizona State University, and is an active member of the American College of Healthcare Executives.
About Darwin Research Group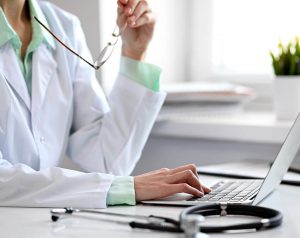 Darwin Research Group Inc. provides advanced market intelligence and in-depth customer insights to health care executives, with a strategic focus on health care delivery systems and the global shift toward value-based care. Darwin's client list includes forward-thinking biopharmaceutical and medical device companies, as well as health care providers, private equity, and venture capital firms. The company was founded in 2010 as Darwin Advisory Partners, LLC and is headquartered in Scottsdale, Ariz. with a satellite office in Princeton, N.J.
Contact Darwin Research Group and we will get right back to you.