Podcast 141: Oncology Super-Networks, Payers, And Their Impact On Patient Care with Robin Shah
Mar 25, 2022
Summary
We took a long break — we've been busy at Darwin — but we're back with a great lineup of guests for Season 6! We kick off this season with Robin Shah, Founder and CEO of Thyme Care and founding member of OneOncology. John and Robin discuss the classification of super-networks and break down the differences in existing models. Find out how payers are managing various disease states by outsourcing their risk and the impact it has on patient care. Please rate and review if you like Health Care Rounds as it helps other people find us!
Robin Shah

Robin Shah is the Founder and CEO of Thyme Care, an oncology care management solution providing high-touch, tech-enabled cancer care navigation. Thyme Care was founded with the mission to radically improve the journey for every person diagnosed with cancer.  At the heart of it all is the belief that providing patients with access to the right team at the right time will lead to better quality, outcomes, costs, and ultimately patient experience. 
Before launching Thyme Care, Robin was a founding member of OneOncology, where he served as the Chief Development and Marketing Officer. Robin's passion for building a stronger future for community oncology then brought him to Flatiron Health, a leading healthcare technology company. There, Robin served as Vice President of Provider Marketing and Strategy. Robin also helped manage a comprehensive community cancer center in his hometown, Gettysburg, PA. 
Robin earned his bachelor's degree in biomedical engineering from George Washington University and holds an M.B.A from the Carey Business School at Johns Hopkins University.
John Marchica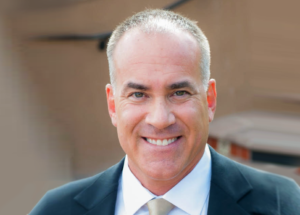 John Marchica is a veteran health care strategist and CEO of Darwin Research Group, a health care market intelligence firm specializing in health care delivery systems. He's a two-time health care entrepreneur, and his first company, FaxWatch, was listed twice on the Inc. 500 list of fastest growing American companies. John is the author of The Accountable Organization and has advised senior management on strategy and organizational change for more than a decade.
John did his undergraduate work in economics at Knox College, has an MBA and M.A. in public policy from the University of Chicago, and completed his Ph.D. coursework at The Dartmouth Institute. He is a faculty associate in the W.P. Carey School of Business and the College of Health Solutions at Arizona State University, and is an active member of the American College of Healthcare Executives.
About Darwin Research Group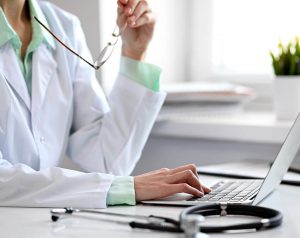 Darwin Research Group Inc. provides advanced market intelligence and in-depth customer insights to health care executives, with a strategic focus on health care delivery systems and the global shift toward value-based care. Darwin's client list includes forward-thinking biopharmaceutical and medical device companies, as well as health care providers, private equity, and venture capital firms. The company was founded in 2010 as Darwin Advisory Partners, LLC and is headquartered in Scottsdale, Ariz. with a satellite office in Princeton, N.J.
Contact Darwin Research Group and we will get right back to you.