Podcast 139: Building A Platform to Match the Demands of Healthcare Transportation with Josh Komenda
Jun 11, 2021
Summary
Today on Health Care Rounds, we're speaking with Josh Komenda, the cofounder, CEO, and president of Veyo, a full service NEMT broker that manages benefits for Medicaid and Medicare programs, state governments, and managed care organizations. He and John speak about how the healthcare transportation industry is transforming and how Veyo is playing an active role in that transformation. They also discuss the rapid emergence and utilization of technologies not only within the healthcare realm, but holistically in society.
Josh Komenda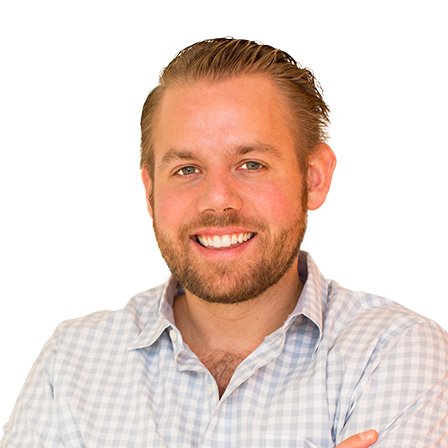 Josh Komenda is co-founder, CEO and president of healthcare logistics leader, Veyo, a full service NEMT broker using technology to better manage NEMT benefits for Medicaid and Medicare programs, state governments, and Managed Care Organizations.
While focusing on the technology platform, Josh and his team recognized the need for Non-emergency Medical Transportation (NEMT) in the industry and created Veyo. Combined with the healthcare logistics and transportation division of Total Transit, Veyo is a full-service transportation brokerage designed specifically to provide access to healthcare for people who need assistance getting to and from medical appointments. Veyo's new tech-enabled healthcare approach has the most powerful network in NEMT and continues to deliver higher levels of reliability, quality, and transparency to customers, partners, and members.
Josh received his degree in Computer Engineering from the University of Waterloo and his graduate degree in Business from the Marshall School of Business at University of Southern California.
John Marchica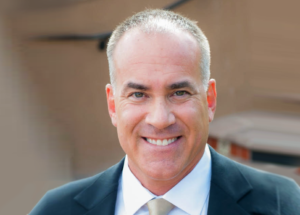 John Marchica is a veteran health care strategist and CEO of Darwin Research Group, a health care market intelligence firm specializing in health care delivery systems. He's a two-time health care entrepreneur, and his first company, FaxWatch, was listed twice on the Inc. 500 list of fastest growing American companies. John is the author of The Accountable Organization and has advised senior management on strategy and organizational change for more than a decade.
John did his undergraduate work in economics at Knox College, has an MBA and M.A. in public policy from the University of Chicago, and completed his Ph.D. coursework at The Dartmouth Institute. He is a faculty associate in the W.P. Carey School of Business and the College of Health Solutions at Arizona State University, and is an active member of the American College of Healthcare Executives.
4:25 – 4:50 Josh: "…so many different industries and businesses were bringing ubiquitous tablets and smartphones that were GPS enabled and cloud computing that could… start revolutionizing so many traditional industries with new business models and new operating models."
18:38 – 18:57 Josh: "…NEMT is transporting somebody within a healthcare context. But the biggest chunk of NEMT, probably more than half the industry, is delivering transportation as an insurance benefit largely to Medicaid recipients." 
22:14 – 22:34 Josh: "Often the number one complaint [Medicare directors] had was the transportation I'm getting from my contractor is not reliable. Patients are missing appointments, not getting picked up on time. And the system is very antiquated, using decades old technology, and not transparent."
31:21 – 31:39 Josh: "We quickly worked with some medical consultants, and developed a program called our COVID-19 specialized fleet. Essentially, we leased a bunch of vehicles, we retrofitted them like New York City taxi cabs with plexiglass and separate ventilation."
About Darwin Research Group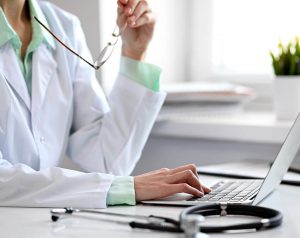 Darwin Research Group Inc. provides advanced market intelligence and in-depth customer insights to health care executives, with a strategic focus on health care delivery systems and the global shift toward value-based care. Darwin's client list includes forward-thinking biopharmaceutical and medical device companies, as well as health care providers, private equity, and venture capital firms. The company was founded in 2010 as Darwin Advisory Partners, LLC and is headquartered in Scottsdale, Ariz. with a satellite office in Princeton, N.J.
Contact Darwin Research Group and we will get right back to you.