Podcast 138: An Honest Conversation on the State of Current Medicine with Dr. Robert Pearl
Jun 04, 2021
Summary
Today on Health Care Rounds, we're speaking with Dr. Robert Pearl, author of  "Mistreated: Why We think We're Getting Good Healthcare—And Why We're Usually Wrong," a Washington Post bestseller. He and John discuss their perspectives on modern medicine, how we are training America's next generation of doctors, the struggles and psychological damage that doctors face on a daily basis, and how damaging that can and will be to their mental health.
Dr. Robert Pearl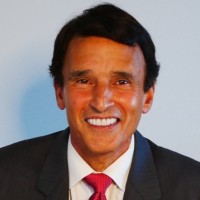 Dr. Robert Pearl is the former CEO of The Permanente Medical Group and former president of The Mid-Atlantic Permanente Medical Group. In these roles was responsible for the nationally recognized medical care of 5 million Kaiser Permanente members on the west and east coasts.
Named one of Modern Healthcare's 50 most influential physician leaders, Pearl is an advocate for the power of integrated, prepaid, technologically advanced and physician-led healthcare delivery. He serves as a clinical professor of plastic surgery at Stanford University School of Medicine and is on the faculty of the Stanford Graduate School of Business, where he teaches courses on strategy and leadership, and lectures on information technology and health care policy.
He is the author of "Mistreated: Why We think We're Getting Good Healthcare—And Why We're Usually Wrong," a Washington Post bestseller that offers a roadmap for transforming American healthcare. His most recent book, Uncaring: How the Culture of Medicine Kills Doctors and Patients was published May 2021.
John Marchica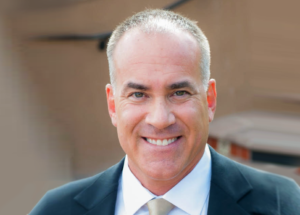 John Marchica is a veteran health care strategist and CEO of Darwin Research Group, a health care market intelligence firm specializing in health care delivery systems. He's a two-time health care entrepreneur, and his first company, FaxWatch, was listed twice on the Inc. 500 list of fastest growing American companies. John is the author of The Accountable Organization and has advised senior management on strategy and organizational change for more than a decade.
John did his undergraduate work in economics at Knox College, has an MBA and M.A. in public policy from the University of Chicago, and completed his Ph.D. coursework at The Dartmouth Institute. He is a faculty associate in the W.P. Carey School of Business and the College of Health Solutions at Arizona State University, and is an active member of the American College of Healthcare Executives.
03:37 – 03:55 Dr. Pearl:  "The idea of moving from paying from volume to value…bracing new technology…just seems so obvious. Then, why wasn't it happening?"
05:00 – 05:05 Dr. Pearl:  "We're going to have to evolve both the system and the culture of medicine." 
19:08 – 19:35 Dr. Pearl: "What is valued in the first year of medical school? Memorization of arcane facts that can thet spew back on examinations …it is a skill set that is irrelevant."
20:02 – 20:05 Dr. Pearl: "Culture is about the values, the beliefs, and the norms."
33:10 – 33:15 Dr. Pearl: "Every doctor is fully aware of the systemic issues…they are real and problematic."
About Darwin Research Group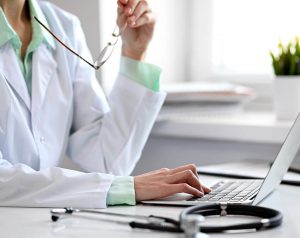 Darwin Research Group Inc. provides advanced market intelligence and in-depth customer insights to health care executives, with a strategic focus on health care delivery systems and the global shift toward value-based care. Darwin's client list includes forward-thinking biopharmaceutical and medical device companies, as well as health care providers, private equity, and venture capital firms. The company was founded in 2010 as Darwin Advisory Partners, LLC and is headquartered in Scottsdale, Ariz. with a satellite office in Princeton, N.J.
Contact Darwin Research Group and we will get right back to you.