Podcast 137: The Stigmas within Healthcare Regarding Behavioral Health with Spencer Hutchins
May 28, 2021
Summary
Today on Health Care Rounds, we're speaking with Spencer Hutchins. Spencer is the co-founder and CEO of Concert Health, America's leading behavioral health medical group. He and John discuss the stigmas and resistance from a healthcare perspective about behavioral health and how it has been thought of as a different industry rather than encompassed within the medical system. Spencer's company, Concert Health, aims to provide behavioral health services centered around collaborative care. 
Spencer Hutchins
Spencer Hutchins is the CEO and co-founder of Concert Health, America's leading behavioral health medical group with a turnkey solution designed for primary care and women's health physicians. Concert Health's exceptional team of clinicians deliver Collaborative Care Management, an evidenced-based model proven to treat anxiety, depression, and other behavioral health conditions.
Prior to Concert, Spencer co-founded Reflexion Health, where he served as CEO for three years. Spencer also previously served as Senior Director at West Health, where he helped source and support investments in innovative companies such as Humedica, Change Healthcare, and goBalto. Spencer has also served as a member of the founding healthcare team at the Federal Communications Commission during the Obama administration. Spencer received an MBA from Yale School of Management and BA from Colby College.
John Marchica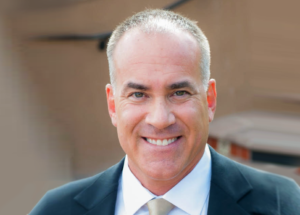 John Marchica is a veteran health care strategist and CEO of Darwin Research Group, a health care market intelligence firm specializing in health care delivery systems. He's a two-time health care entrepreneur, and his first company, FaxWatch, was listed twice on the Inc. 500 list of fastest growing American companies. John is the author of The Accountable Organization and has advised senior management on strategy and organizational change for more than a decade.
John did his undergraduate work in economics at Knox College, has an MBA and M.A. in public policy from the University of Chicago, and completed his Ph.D. coursework at The Dartmouth Institute. He is a faculty associate in the W.P. Carey School of Business and the College of Health Solutions at Arizona State University, and is an active member of the American College of Healthcare Executives.
7:35 -7:40 Spencer: "…we tried to change the way that behavioral health is delivered across the country."
10:29 – 10:37 John: "I feel like behavioral health is a maligned industry and certainly that people's needs are just not being met, to your point earlier."
15:02 – 15:17 Spencer: "…their underlying anxiety disorder is what causes them to go to the emergency department nine times that year, because when they can't breathe well from their CFPD, it exacerbates with an uncontrolled anxiety disorder and creates panic attacks."
16:38 – 16:57 Spencer: "So the first is to screen for everybody using these basic tools, like there's a nine question, a tool called the PHQ-9, which is common. And those are really important because we know probably about half the people that present don't bring up depression, and it's not obvious that they have it in a seven-minute encounter." 
29:16 – 29:32 Spencer: "So we think of collaborative care as a way to redefine what primary care means and to be effective, and we think that'll be huge. It also creates a scaffolding and infrastructure that helps identify patients that [may] have different or more acute needs."
About Darwin Research Group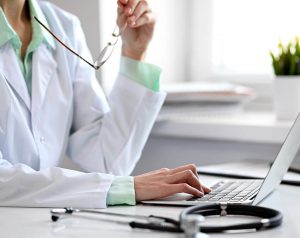 Darwin Research Group Inc. provides advanced market intelligence and in-depth customer insights to health care executives, with a strategic focus on health care delivery systems and the global shift toward value-based care. Darwin's client list includes forward-thinking biopharmaceutical and medical device companies, as well as health care providers, private equity, and venture capital firms. The company was founded in 2010 as Darwin Advisory Partners, LLC and is headquartered in Scottsdale, Ariz. with a satellite office in Princeton, N.J.
Contact Darwin Research Group and we will get right back to you.