Podcast 135: ENCORE Rethinking the 'Moral Hazard' Approach to Structuring Health Insurance, with Christopher Robertson
May 14, 2021
Summary
Today on Health Care Rounds, we are rebroadcasting a conversation with Christopher Robertson, an N. Neal Pike Scholar in health and disability law and professor of law at Boston University. The episode was originally uploaded on March 19, 2020. Chris explains how the U.S. ended up with an "incomplete" system of health insurance that not only contributes to wasteful spending but also exposes consumers to intolerably high out-of-pocket costs. He and John discuss the inherent flaws in the current health insurance system, and Chris offers his views on potential solutions.
Christopher Robertson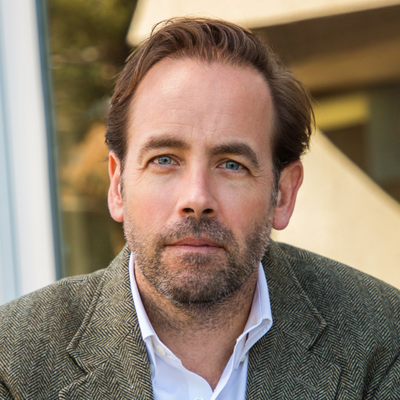 Christopher Robertson joined the Boston University law school faculty in 2020 as a tenured professor and an N. Neal Pike Scholar in health and disability law. Prior to that, he served as associate dean for research and innovation and professor of law at the University of Arizona. He is also a principal at Hugo Analytics, a firm that  provides scientific services to litigators. In 2019, Harvard University Press published his book, Exposed: Why Our Health Insurance Is Incomplete and What Can Be Done About It. Chris has also co-edited three books, Nudging Health: Behavioral Economics and Health Law (2016,) Blinding as a Solution to Bias: Strengthening Biomedical Science, Forensic Science, and Law (2016), and Innovation and Protection: The Future of Medical Device Regulation (2021). Chris graduated magna cum laude from Harvard Law School and earned a doctorate degree at Washington University in St. Louis. He has taught at Harvard Law School, NYU Law, and the London School of Economics.
John Marchica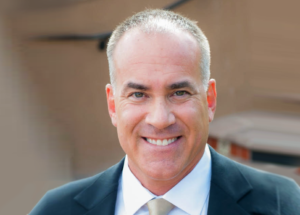 John Marchica is a veteran health care strategist and CEO of Darwin Research Group, a health care market intelligence firm specializing in health care delivery systems. He's a two-time health care entrepreneur, and his first company, FaxWatch, was listed twice on the Inc. 500 list of fastest growing American companies. John is the author of The Accountable Organization and has advised senior management on strategy and organizational change for more than a decade.
John did his undergraduate work in economics at Knox College, has an MBA and M.A. in public policy from the University of Chicago, and completed his Ph.D. coursework at The Dartmouth Institute. He is a faculty associate in the W.P. Carey School of Business and the College of Health Solutions at Arizona State University, and is an active member of the American College of Healthcare Executives.
4:26 – 4:36 Robertson: "In my view, that's the primary design flaw, is that we've actually made health insurance incomplete. It doesn't actually cover all of our needs reliably or predictably."
7:25 – 7:29 Robertson: "The thought is that insurance is actually a huge driver of wasteful spending."
10:57 – 11:18 Robertson: "There's been a body of research that suggests that adding copays and exposure does reduce healthcare consumption. But the problem is … that the reductions in consumptions are indiscriminate. People reduce consumption for high-value care and low-value care alike."
12:08 – 12:18 Robertson: "It does not seem … if you look at all the evidence together, that cost exposure is really a good tool for reducing wasteful health spending."
14:38 – 14:50 Robertson: "More generally, I think cost exposure puts the pressure on the wrong actor in the system, because patients are not in the position to really assess value. The physicians are."
19:47 – 19:55 Robertson: "The second big concern I have, aside from insurance cost exposure, is our lack of insurance for lost income."
27:25 – 27:37 Robertson: "Although I'm a big critic of patient cost exposure, and a critic of obscenely high drug prices that don't deliver value, when there's value there, we need to be prepared as a society to pay for it."
About Darwin Research Group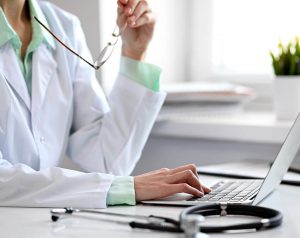 Darwin Research Group Inc. provides advanced market intelligence and in-depth customer insights to health care executives, with a strategic focus on health care delivery systems and the global shift toward value-based care. Darwin's client list includes forward-thinking biopharmaceutical and medical device companies, as well as health care providers, private equity, and venture capital firms. The company was founded in 2010 as Darwin Advisory Partners, LLC and is headquartered in Scottsdale, Ariz. with a satellite office in Princeton, N.J.
Contact Darwin Research Group and we will get right back to you.