Podcast 132: Pairing AI and Virtual Technology with a Patient-Centered Delivery Model to Transform Health Care, with Dr. Thomas Hale
Apr 23, 2021
Pairing AI and Virtual Technology with a Patient-Centered Delivery Model to Transform Health Care, with Dr. Thomas Hale
Summary
If you're curious about how artificial intelligence, combined with virtual technology, can prevent and reduce adverse events, significantly improve the patient experience and outcomes, and drastically lower costs, then check out this week's Health Care Rounds. John talks with Dr. Thomas Hale, chief medical officer at VirtuSense Technologies and clinical architect of the world's first virtual care center. Dr. Hale explains how changing delivery methodologies and values to be more patient-centric can improve revenue and volume as the health care system transitions to value-based care. 
Thomas Hale MD PhD MS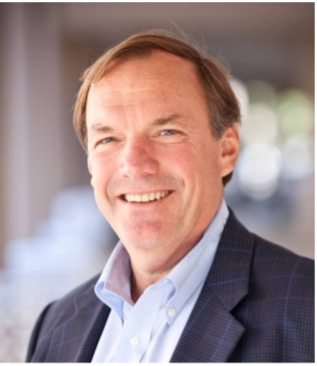 Dr. Hale is the chief medical officer at VirtuSense Technologies, a health care company that uses proprietary technology and artificial intelligence to reduce adverse events within hospitals, skilled nursing facilities, and senior living communities. He previously was the senior vice president for care solutions at Navvis Healthcare, after a 37-year career at Mercy Health, where he was the leader and clinical architect of the world's first virtual care center. As the executive medical director of Mercy Virtual, Dr. Hale led the development of new ways to effectively and efficiently deliver health care to Mercy communities.
Prior to his current position, Dr. Hale maintained a general internal medicine practice for 23 years. He was a founder of Mercy Medical Group and served as its first president for 15 years. 
Dr. Hale holds a Ph.D. in pharmacology from Saint Louis University. He received his medical degree from the University of Missouri-Columbia Medical School, subsequently completing his internal medicine internship and residency at Mercy Hospital St. Louis leading to board certification in 1983. In 2011, he earned a master's degree in medical informatics from Northwestern University.
John Marchica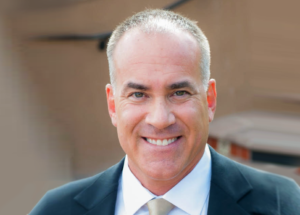 John Marchica is a veteran health care strategist and CEO of Darwin Research Group, a health care market intelligence firm specializing in health care delivery systems. He's a two-time health care entrepreneur, and his first company, FaxWatch, was listed twice on the Inc. 500 list of fastest growing American companies. John is the author of The Accountable Organization and has advised senior management on strategy and organizational change for more than a decade.
John did his undergraduate work in economics at Knox College, has an MBA and M.A. in public policy from the University of Chicago, and completed his Ph.D. coursework at The Dartmouth Institute. He is a faculty associate in the W.P. Carey School of Business and the College of Health Solutions at Arizona State University, and is an active member of the American College of Healthcare Executives.
7:36 – 7:42 Dr. Hale: "A nurse could actually cover 1,000 beds because[of the computer, the artificial intelligence, that was behind it, supporting her."
11:30 – 11:49 Dr. Hale: "We have wearable technology that is as good as what I was using in the ICU back in my days that can … sample that data 64, 128 times during the day, 24/7, unobtrusive to the patient."
17:26 – 17:35 Dr. Hale: "What it can do is now give actionable information to somebody that can do something long before they could have known about it in the past."
18:56 – 19:06 Dr. Hale: "We did that for Medicare, actually, and we decreased falls at home by 70%. That's a significant impact without putting anything in their home."
24:41 – 24:50 John: "All they're looking at is the price tag. They're not thinking of the potential savings or potential revenue generation elsewhere. Am I right about that?"
25:41 – 25:53 Dr. Hale: "You decrease utilization because [intervention occurs early in the patient's] disease condition. All good things for patients. So, we have to find a way to transition."
27:14 – 27:30 Dr. Hale: "Even when the economics become evident, the change is slow. … Change is difficult for health care."
28:22 – 28:33 John: "Does that mean that the only successful health systems are going to be the ones where they've got an insurance product, so they have to manage risk?"
29:35 – 29:54 Dr. Hale: "That not only entails that you put things in place to keep the patient well and healthy, but also you put access there so that they can reach doctors when they need to reach doctors, not a week from now or six months from now."
32:00 – 32:10 Dr. Hale: "Those would be the [health] systems that are successful, not because they own everything necessarily, but because their whole delivery model has changed to be patient-centered."
34:54 – 35:02 Dr. Hale: "So, we calculated the ROI based on just data that's out there generically, and it's about a 30:1 payback."
37:01 – 37:06 Dr. Hale: "AI is extremely important, but it also has to be given respect."
About Darwin Research Group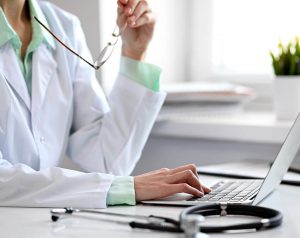 Darwin Research Group Inc. provides advanced market intelligence and in-depth customer insights to health care executives, with a strategic focus on health care delivery systems and the global shift toward value-based care. Darwin's client list includes forward-thinking biopharmaceutical and medical device companies, as well as health care providers, private equity, and venture capital firms. The company was founded in 2010 as Darwin Advisory Partners, LLC and is headquartered in Scottsdale, Ariz. with a satellite office in Princeton, N.J.
Contact Darwin Research Group and we will get right back to you.