Podcast 131: Post-COVID Partnerships Between Pharma and Integrated Delivery Networks, with Sean Brusky
Apr 16, 2021
Post-COVID Partnerships Between Pharma and Integrated Delivery Networks, with Sean Brusky
Summary
This week's Health Care Rounds features health care entrepreneur Sean Brusky, the former head of health care delivery innovation at Genentech. He and John discuss what the next-generation engagement model between Pharma and integrated health systems might look like. Sean also offers his thoughts on how Pharma would be better able to transition away from the current volume-based, fee-for-service revenue model toward shared-savings and outcomes-based payment arrangements if the financial incentives for Pharma and health systems were aligned, instead of being "at cross purposes."
Sean Brusky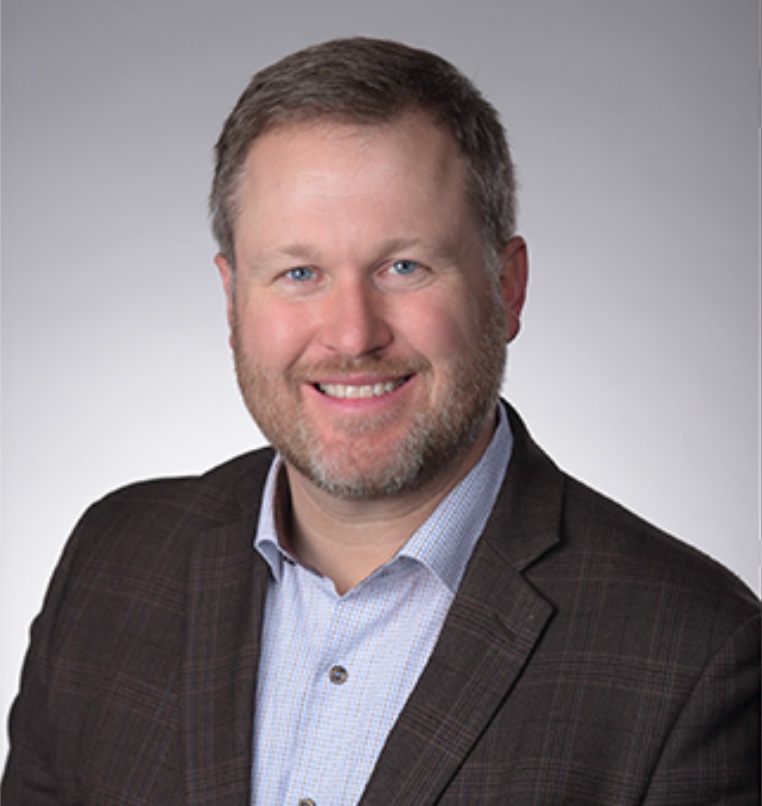 Sean Brusky, health care entrepreneur, executive advisor, strategist, and former head of health care delivery innovation at Genentech/Roche.
Sean's career has developed around a central theme: How can we innovate to help Pharma become true partners in value-based care? Over the course of 15 years in various leadership roles with Genentech/Roche, Sean has lived experience attempting to solve the problems at the core of this challenge, directly engaging key market stakeholders from the seat of one of the world's largest integrated health care companies, focused on both innovative new medicines and novel diagnostics, and real-world data solutions. 
Sean has built and led teams responsible for brand-focused marketing and sales, managed care marketing, channel contracting and engagement, integrated health system engagement, government and commercial payer engagement and, most recently, digital health partnerships and novel approaches to health care delivery. He spearheaded Genentech's efforts to execute value-based pricing models in collaboration with health systems and group practices. He has directly initiated and executed more than 20 novel commercial and medical partnerships in the personalized medicine, digital health, and value-based contracting space.  
This unique blend of business development, commercial, managed care, medical affairs, and strategy experience has contributed to Sean's unique perspective on what is broken about the current pharmaceutical pricing, purchasing, and partnership model and how we can fix it.
John Marchica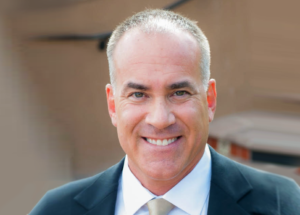 John Marchica is a veteran health care strategist and CEO of Darwin Research Group, a health care market intelligence firm specializing in health care delivery systems. He's a two-time health care entrepreneur, and his first company, FaxWatch, was listed twice on the Inc. 500 list of fastest growing American companies. John is the author of The Accountable Organization and has advised senior management on strategy and organizational change for more than a decade.
John did his undergraduate work in economics at Knox College, has an MBA and M.A. in public policy from the University of Chicago, and completed his Ph.D. coursework at The Dartmouth Institute. He is a faculty associate in the W.P. Carey School of Business and the College of Health Solutions at Arizona State University, and is an active member of the American College of Healthcare Executives.
4:02 – 4:30 Sean: "I'm excited for this next chapter, especially with all the innovation that's emerging in the digital health and value-based care arena. But in this context, John and I have been thought partners for a number of years, thinking about, you know, what is the next generation engagement model between integrated health systems and Pharma?"
8:47 – 9:24 Sean: "I think what a lot of what Pharma has started to build over the years … is increased capability in health economics and outcomes research, really taking a robust and rigorous approach to assessing where a given — either therapeutic intervention or clinical intervention or care delivery transformation intervention — has impact on patient-reported outcomes, has impact on quality of care, has impact on total cost of care."
11:48 – 12:10 Sean: "As integrated health systems started to take on risk and started to think about controlling spend and cost in different areas, one of the key cost trends was the specialty drug trend. It was the trend that the CFO and the leaders within the health system really wanted to get under control."
13:46 – 14:00 Sean: "I remember one of my early engagements [was with] a chief strategy officer at a leading health system. Basically, he was like, 'I would love to partner with a leading organization like Genentech or Roche, but honestly, we're on a collision course."  
15:55 – 16:29 John: "What do you say to that newer company that's got one or two cancer drugs. … They know they've got to get on the radar. They want to form some type of alliance based on value, but they don't come with the same horsepower that a J&J does, or Genentech … so what advice would you give them on how to create value when they don't have as much that they can bring?"
16:58 – 17:20 Sean: "I would say when approaching the integrated delivery network space … think about how that product will be integrated into clinical practice and an integrated care delivery environment."
22:38 – 22:44 Sean: "I actually steered away from having largely financially driven measures of success for a couple of reasons."
23:42 – 23:59 Sean: "I think one of the challenges that Pharma has in engaging in partnership with leading integrated delivery networks stems from the revenue model being a volume-based, fee-for-service, drive-the-demand revenue model."
27:39 – 27:44 Sean: "I will forever be a champion of my former employer."
28:48 – 29:36 Sean: "The traditional way of thinking about launching a new drug is very much based on physician-driven promotion and adoption, investing in R&D, investing in the clinical, not really thinking beyond the drug to a large degree, and I think it's a missed opportunity … because ultimately you're going to be relegated to the vendor-supplier type of conversation."
32:50 – 33:30 Sean: "There are some systemic and real barriers that pharma companies are grappling with. … The rules and regulations that exist today are designed around the fee-for-service, volume-based, unit-based model, including things like best price regulations that limit how a pharma company can think creatively about outcomes or shared-savings-type contracts without it affecting how a given drug is reimbursed across Medicaid or how it impacts ASP dynamics."
33:56 – 34:15 Sean: "Ultimately, I think what would enable a different type of partnership is facilitating a financial relationship where the incentives of the pharma company are aligned with the financial incentives of the health system, [so] we're not working at cross purposes."
36:53 – 37:06 Sean: "I'm convinced that we're moving in that direction — or the industry needs to move in that direction and develop scalable, measurable approaches to aligning financial incentives." 
42:15 – 42:35 Sean: "These trends are here to stay. I think the budget impacts of COVID alone are going to necessitate integrated health systems and payers driving towards that. Telemedicine, remote patient monitoring progress made in the last year is here to stay." 
42:50 – 43:17 Sean: "The other thing that became a huge priority is thinking differently about diversity and inclusion in clinical trials, and thinking differently about clinical trial networks, and how to ensure that the data being generated represents the entire patient population, the real-world patient population."
44:45 – 45:44 Sean: "The other thing I'll say is I think COVID has, rightfully so, limited direct, in-person engagement and [the] traditional pharma rep-to-doctor type model. I don't see that moving forward in the same way post-COVID. … The traditional promotional model is no longer relevant, in my mind, post COVID."
48:08 – 48:15 Sean: "Smaller companies should be thinking about their role as a rep or a strategic account manager."
49:32 – 49:39 Sean: "We have this unique window in time to reimagine what the future could look like."
About Darwin Research Group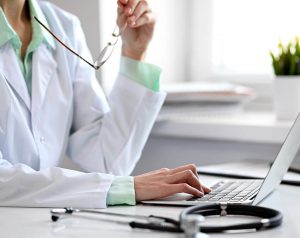 Darwin Research Group Inc. provides advanced market intelligence and in-depth customer insights to health care executives, with a strategic focus on health care delivery systems and the global shift toward value-based care. Darwin's client list includes forward-thinking biopharmaceutical and medical device companies, as well as health care providers, private equity, and venture capital firms. The company was founded in 2010 as Darwin Advisory Partners, LLC and is headquartered in Scottsdale, Ariz. with a satellite office in Princeton, N.J.
Contact Darwin Research Group and we will get right back to you.