Podcast 130: How the Pandemic Has Accelerated the Role of Home Health Care, with Paul VerHoeve
Apr 09, 2021
How the Pandemic Has Accelerated the Role of Home Health Care, with Paul VerHoeve
Summary
On this week's episode of Health Care Rounds, John has a lively discussion with Paul VerHoeve, CEO of Mission Healthcare. Paul explains the differences between home health, home care, hospice, and palliative care, and offers his take on how the relationships among health systems, home health providers, and payers have evolved in the last 10 to 15 years. They also discuss how the pandemic has altered the role of — and attitudes toward — home health, and what implications those changes could have for the future. 
Paul VerHoeve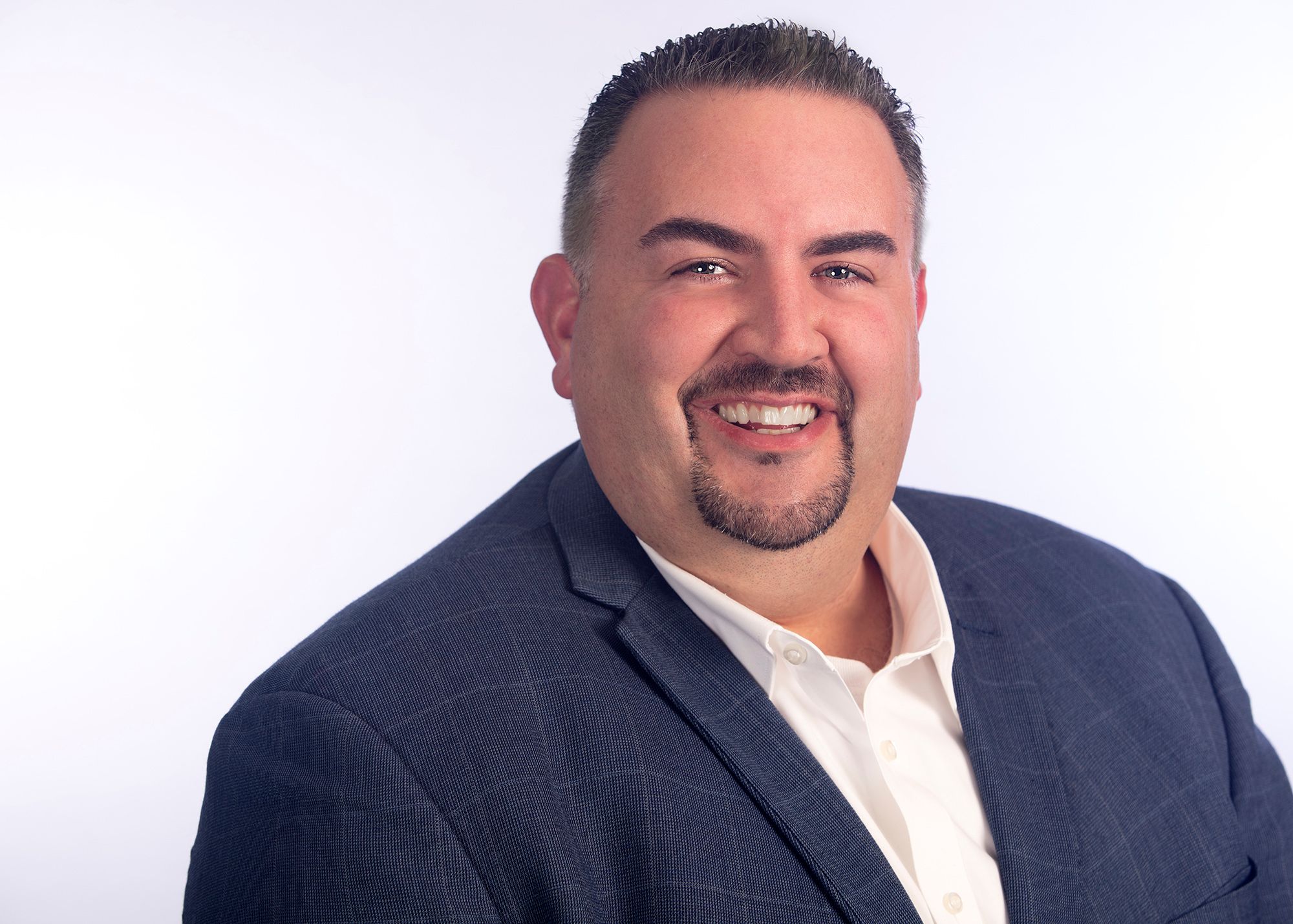 Paul VerHoeve is CEO and a board member for Mission Healthcare. With more than 20 years of health care leadership experience, he has been recognized as a driver of healthy workplace culture. Prior to his involvement with Mission Healthcare, Paul was president of the west region with Louisville, Ky.-based Kindred Healthcare, one of the largest post-acute care systems in the country. Before joining Kindred Healthcare, he served in several leadership positions with Gentiva Health Services (now part of Kindred Healthcare), Haven Healthcare, and VITAS Healthcare.  
John Marchica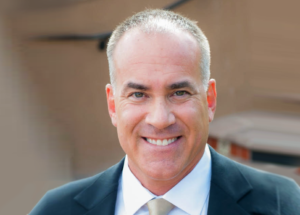 John Marchica is a veteran health care strategist and CEO of Darwin Research Group, a health care market intelligence firm specializing in health care delivery systems. He's a two-time health care entrepreneur, and his first company, FaxWatch, was listed twice on the Inc. 500 list of fastest growing American companies. John is the author of The Accountable Organization and has advised senior management on strategy and organizational change for more than a decade.
John did his undergraduate work in economics at Knox College, has an MBA and M.A. in public policy from the University of Chicago, and completed his Ph.D. coursework at The Dartmouth Institute. He is a faculty associate in the W.P. Carey School of Business and the College of Health Solutions at Arizona State University, and is an active member of the American College of Healthcare Executives.
4:20 – 4:40 Paul: "With home health, it's really the skilled need. So, this is skilled registered nurses, LVNs, skilled physical therapists, PTAs, social workers coming in to try to address an acute care need of that patient or a rehabilitation need of that patient."
5:26 – 5:43 Paul: "On the home care side, that's really more kind of the day-to-day stuff that would be things like helping with bathing, meal preparation, maybe taking patients to appointments, running errands for them. It's very custodial in nature."
6:36 – 7:09 Paul: "Really, palliative care is for somebody who has some type of a diagnosis that has a limiting prognosis, where there really isn't aggressive treatment for what they may be going through, or the probability of them coming out of that disease state isn't positive. … Hospice requires a certification of less than six months of life."
9:24 – 9:42: Paul: "What we found was that as we had nurses going in and out of the homes who were fully protected with full PPE and actually switching those out in-between patients was probably the safest way for somebody who needed care to be able to receive care and feel like there was some comfort level."
9:58 – 10:10 Paul: "In the very beginning of the pandemic, … we saw a significant drop in home health utilization right out of the gate."
11:45 – 11:50 Paul: "We took care of over 600 COVID-active patients over the last year."
12:44 – 12:55 Paul: "Home health played a huge role in the COVID pandemic, in my opinion, where folks who would not have normally had access to care were able to have resources brought in."
13:43 – 13:52 Paul: "Social services is a part of home health and hospice services which we find to be a huge add-on service."
17:00 – 17:08 Paul: "As we all recognize, care being provided in an institutional setting is becoming less and less."
17:44 – 18:16 Paul: "The ability to provide care in the home has gotten more sophisticated over the years … I think home health used to be relatively vanilla and didn't do high-level acuity care in the home 10, 15 years ago like we do today, so I think what we see today is patients are going home faster, and they're usually sicker, and I think that's very much the way that the government has kind of pushed hospitals, nursing homes."
18:27 – 18:40 Paul: "And to your point, there's been an inordinate amount of rate pressure on home health over the last 10 years, both at the federal level as well as with managed care organizations."
19:58 – 20:28  Paul: "If we're trying to put people in the home with more cost-effective care, the place that we should not be looking to cut resources is in the home … especially when you think about a general reimbursement for a home health patient who's on service for 30 or 60 days in comparison to what a daily rate is in a hospital or in a nursing home. It's very cost effective for the federal government." 
21:58 – 22:017 Paul: "You'll find a lot of health systems who use their home health to really help manage bed days, to help manage expense risk."
24:34 –  24:57 John: "I did have a question around health systems, seeming to be many of them either getting out of the business altogether and recognizing that maybe delivering acute care services — they're better at that than the complexities of dealing with the patient in the home."
25:36 – 25:45 Paul: "In turn, as reimbursement started to shift for hospitals, in particular, being able to manage patients more effectively became really important."
27:19 – 27:35 Paul: "I think a lot of health system CEOs and operators have really come around to recognizing that partnering with outside vendors for services is a much more effective way to manage patients, patient satisfaction, and, ultimately, outcomes."
28:22 – 28:39 Paul: "What we've recognized is having deeper relationships with the hospital is really important, and whether that's joint quality meetings, whether it's finding some way to make sure that there's constant communication going back and forth, ultimately leads to better patient care."
29:34 – 29:49 John: "It just seems to me, if you ask your average patient or ask a family member of that patient to name a home health care company that they're familiar with, most people wouldn't be able to do that."
31:08 – 31:17 John: "How care will be delivered and paid for in the future is at odds with how they do business today. Home health isn't the only health care sector with this problem right now, but it may have the most to lose." 
33:03 – 33:25 Paul: "The ability to provide multiple services in the home allows you to really kind of manage that patient through the continuum, from … home health to palliative care to hospice care. And when you do all three, you really can manage "risk" for the health plan or for Medicare."
34:43 – 35:04 Paul: "I very much think that home health companies will be in value-based care arrangements, they'll be taking on shared risk arrangements, and they'll be asked to do more in the home, whether it's from them directly or through providers that they ultimately coordinate, so that there's better continuity from anything that a patient may need in the home."
37:07 – 37:25 Paul: "Our belief [at Mission Healthcare] is that if we take good care of people and we have good retention, and we're not having to retrain employees, and they can continue to build on the skills that they have, we'll be able to deliver much, much better care in the home, probably higher level of acuity of care in the home. And just by doing that, that's how we've grown."
39:55 – 40:04 Paul: "A lot of times, if you evolve faster than the system evolves, that's not a really good thing for an organization. It's never easy to sell uphill."
43:17 – 43:30 Paul: "I think the insurers are trying to do a lot of the same things [as health systems], where, if they can manage patients in settings outside of the acute care environment, that's one of the most cost-effective ways to be able to provide care."
46:13 – 46:29 Paul: "It may generate revenue, but that won't be how it's measured on success. It'll be more measured on how did the overall organization do on managing risk, and did we have patients that were in the right setting of care at the right time."
About Darwin Research Group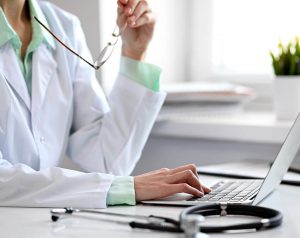 Darwin Research Group Inc. provides advanced market intelligence and in-depth customer insights to health care executives, with a strategic focus on health care delivery systems and the global shift toward value-based care. Darwin's client list includes forward-thinking biopharmaceutical and medical device companies, as well as health care providers, private equity, and venture capital firms. The company was founded in 2010 as Darwin Advisory Partners, LLC and is headquartered in Scottsdale, Ariz. with a satellite office in Princeton, N.J.
Contact Darwin Research Group and we will get right back to you.