Podcast 126: Using Technology to Advance Care for an Aging Population, with Jon Warner
Mar 12, 2021
Summary
In today's Health Care Rounds, John welcomes Jon Warner, author, entrepreneurship expert, and CEO of Silver Moonshots. They discuss how tech-based startups, including those focusing on intergenerational opportunities that benefit both younger and older adults, are addressing the health needs of the aging U.S. population. They also touch on how technology is facilitating global collaborations that produce more innovative health care solutions. Finally, Jon offers his views on the need to create a more contextual picture of older adults' health status, including social determinants of health, to better inform their care.
Jon Warner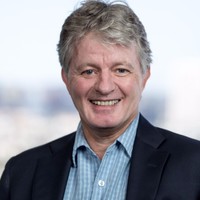 Five-time company CEO Jon Warner is a widely respected entrepreneurship expert. His career started in the corporate world with Air Products, working in the US and across Europe before joining Exxon-Mobil. At Exxon, Jon worked in the UK, the US, Australia, and Nigeria, ending his career there as deputy CEO. He is the founder of The Worldwide Center for Organizational Development, a management consulting business, and CEO of Silver Moonshots, a research organization and "virtual incubator" for startups focused on health technology and innovation aimed at the 50+ population. He is also a noted author and speaker at businesses, colleges and conferences around the world. A graduate of Warwick University in the UK, Jon has a double bachelor's degree in philosophy and politics, an MBA, and a Ph.D. in psychology, specializing in neuroscience. He's on the board of St. Barnabas and is co-chair of the annual "Aging into the Future" conference in Los Angeles, California. Jon is also an adjunct professor at Redlands University, where he teaches entrepreneurship.
John Marchica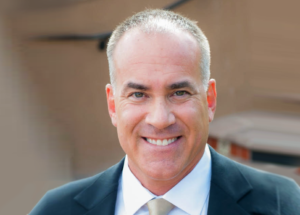 John Marchica is a veteran health care strategist and CEO of Darwin Research Group, a health care market intelligence firm specializing in health care delivery systems. He's a two-time health care entrepreneur, and his first company, FaxWatch, was listed twice on the Inc. 500 list of fastest growing American companies. John is the author of The Accountable Organization and has advised senior management on strategy and organizational change for more than a decade.
John did his undergraduate work in economics at Knox College, has an MBA and M.A. in public policy from the University of Chicago, and completed his Ph.D. coursework at The Dartmouth Institute. He is a faculty associate in the W.P. Carey School of Business and the College of Health Solutions at Arizona State University, and is an active member of the American College of Healthcare Executives.
03:29 – 03:41 Jon Warner: "I quickly discovered that innovation and technology and entrepreneurship in health care are a lot of fun and there's some really worthy issues and challenges to solve for."
04:58 – 05:15 Jon Warner: "One area where capital is not as available, and it's partly because the companies haven't really got an investable value proposition, is in the aging tech space — meaning any technology or innovation that's aimed at older adults."
05:24 – 05:36 Jon Warner: "Silver Moonshot started about two and a half years ago as an attempt to bring more entrepreneurs and startups into the ecosystem that were willing to solve for problems of the older adult."
09:22 – 09:38 John Marchica: "What's been an example, Jon, of one of the more promising companies that you've seen that you say, 'Hey, this is really a standout,' that went through your program and that is maybe in market right now?"
12:12 – 12:28 John Warner: "I think this is interesting because we're seeing individuals taking advantage of changes in the legislation, in particular, and policy and procedure in order to render their solutions, and I think we can see scale potential in all of them." 
13:44 – 13:51 John Marchica: "Have you seen any technologies that are going to be able to address this issue [of the decreasing caregiver-support ratio]?"
14:32 – 14:56 John Warner: "I think we've seen a massive uptick in terms of millennials coming into this space; of that 45 million (professional caregivers], 10 million are millennials. … I think it gets us into intergenerational and multigenerational opportunities, and there are startups playing in that space to match those opportunities. Silvernest is one example, in Colorado."
17:20 – 17:30 Jon Warner: "The trade is that both individuals are getting their needs met, with different value propositions, fundamentally. And several companies are in that space."
18:45 – 19:14 Jon Warner: "I think sometimes we forget that, you know, we have many, many other places in the Western world and beyond that have different challenges from the ones that we have, but we've got the potential with the internet, in particular now, to collaborate and solve each other's issues by doing so. … We're seeing this already. I'm seeing care coaching, I'm seeing through telehealth and other areas an enormous amount of international cooperation going on that I didn't see 10 years ago."
20:12 – 20:26 Jon Warner: "Can we take clusters of individuals and track their health and look for commonality in terms of how we might intervene to help them to thrive, in sort of a healthy aging kind of a way?"
20:33 – 20:48 Jon Warner: "I think population health data is where you have to start. And I think that's been really poor … but I think we don't necessarily collect all of the data we need very well at all."
27:54 – 28:06 Jon Warner: "I think we can, with the right approaches, get people to start to self-declare, understand those contextual factors and then make sure they're presented so that as they come in, that data is on smart devices."
About Darwin Research Group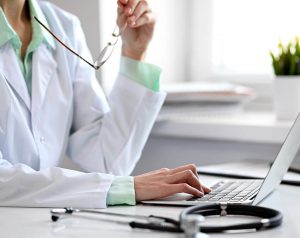 Darwin Research Group Inc. provides advanced market intelligence and in-depth customer insights to health care executives, with a strategic focus on health care delivery systems and the global shift toward value-based care. Darwin's client list includes forward-thinking biopharmaceutical and medical device companies, as well as health care providers, private equity, and venture capital firms. The company was founded in 2010 as Darwin Advisory Partners, LLC and is headquartered in Scottsdale, Ariz. with a satellite office in Princeton, N.J.
Contact Darwin Research Group and we will get right back to you.