Podcast 103: ENCORE Functional Wellbeing with Sean Sullivan
Jun 12, 2020
Summary
This week on Health Care Rounds we are rebroadcasting John's conversation with Sean Sullivan, JD, president and CEO of the Institute for Health and Productivity Management. Sean emphasizes the need for organizations to address not only physical wellness in the workforce, but also workforce wellbeing — and the importance of viewing wellbeing as an investment, rather than a cost. Sean and John also discuss applications of value-based care outside the United States.
This episode first aired on August 8, 2018.
Sean Sullivan, JD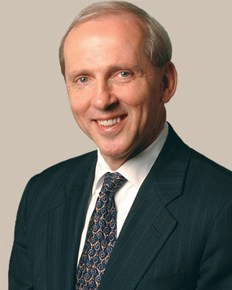 Sean Sullivan is the Co-Founder, President and CEO of the Institute for Health and Productivity Management, as well as the WorkPlace Wellness Alliance which was created by the World Economic Forum, now managed and sustained by the Institute. Founded in 1997, the Institute is a global enterprise that serves as a catalyst and champion for a growing international movement to establish health as the new "human capital asset" and source of competitive workforce advantage for the 21st century economy.
Sean speaks regularly at Forums in Europe and the United Kingdom and has held training and certification academies in Brazil, China and the United Arab Emirates. Prior to founding the Institute with two physicians, Mr. Sullivan was the original President and CEO of the National Business Coalition on Health for five years, and spent ten years as a Washington-based health economist and policy analyst – as a fellow at the American Enterprise Institute (AEI) for Public Policy Research, and as Executive Vice President of New Directions for Policy. Mr. Sullivan holds degrees in economics from Harvard and law from Stanford.
John Marchica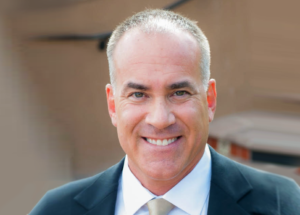 John Marchica is a veteran health care strategist and CEO of Darwin Research Group, a health care market intelligence firm specializing in health care delivery systems. He's a two-time health care entrepreneur, and his first company, FaxWatch, was listed twice on the Inc. 500 list of fastest growing American companies. John is the author of The Accountable Organization and has advised senior management on strategy and organizational change for more than a decade.
John did his undergraduate work in economics at Knox College, has an MBA and M.A. in public policy from the University of Chicago, and completed his Ph.D. coursework at The Dartmouth Institute. He is a faculty associate in the W.P. Carey School of Business and the College of Health Solutions at Arizona State University, and is an active member of the American College of Healthcare Executives.
About Darwin Research Group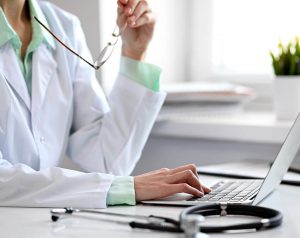 Darwin Research Group Inc. provides advanced market intelligence and in-depth customer insights to health care executives, with a strategic focus on health care delivery systems and the global shift toward value-based care. Darwin's client list includes forward-thinking biopharmaceutical and medical device companies, as well as health care providers, private equity, and venture capital firms. The company was founded in 2010 as Darwin Advisory Partners, LLC and is headquartered in Scottsdale, Ariz. with a satellite office in Princeton, N.J.
Contact Darwin Research Group and we will get right back to you.