Our Take: With investments by Walgreens and Evernorth, VillageMD to acquire Summit Health-CityMD for $8.9 billion
Nov 14, 2022
As anticipated, VillageMD announced that it has entered into a definitive agreement to acquire Summit Health-CityMD from Warburg Pincus, a private equity firm.
Walgreens Boots Alliance (WBA), which currently owns a 63% stake in VillageMD, will support the acquisition with an investment of $3.5 billion, in an even mix of debt and equity.
In addition, Evernorth, Cigna's health services organization, will invest $2.5 billion in the combined company, Healthcare Dive reported. With a 53% stake, WBA will continue to be VillageMD's largest consolidating shareholder.
Altogether, the transaction is valued at approximately $8.9 billion. It is expected to close in the first quarter of 2023, as long as customary closing conditions are met.
The combined company will be one of the country's largest independent provider groups, with more than 680 provider locations in 26 markets across the U.S. and an estimated 20,000 employees.
Acquiring Summit Health will add complementary specialty and urgent care capabilities to VillageMD, according to Walgreens' CEO, Roz Brewer, and will increase WBA's total number of primary care physicians by more than 50%. It will also create a multi-payer provider platform.
"Summit Health-CityMD joining VillageMD is transformational for our U.S. Healthcare segment and reinforces our intent to create greater access to quality health care across the care continuum," Brewer said. "This transaction accelerates growth opportunities through a strong market footprint and wide network of providers and patients across primary, specialty, and urgent care."
WBA believes the acquisition will accelerate the projected profitability of its U.S. Healthcare segment. The company said the segment is now expected to achieve positive EBITDA by the end of fiscal year 2023.
Our Take: Summit Health-CityMD's CEO, Jeff Alter, summed up the main objective of the acquisition this way:
"Summit Health-CityMD and VillageMD are patient-centered and physician-led companies that have complementary offerings and a shared core belief that taking excellent care of the patient will remain the cornerstone of our success. Adding our expertise and geographic coverage to VillageMD's proven value-based primary care approach will enhance the lives of so many patients and physicians across the country, helping to lower health care costs and improve the health of our communities."
Tim Barry, CEO of VillageMD, called the deal an "epic milestone" in the company's journey to transform health care in the U.S., noting that Summit Health-CityMD has been "a leader in delivering coordinated, multi-specialty care for decades."
Eric Palmer, CEO of Evernorth, said the collaboration with VillageMD "accelerates our efforts to improve the way care is accessed and delivered. Harnessing the breadth of Evernorth's health services capabilities and connecting them with physicians who provide care in a value-based model like VillageMD helps more people to get the right care at the right time – driving better health and value."
Clearly, the leaders of the companies involved in this transaction are embracing the transition toward value-based care as a necessary step in reforming the nation's flailing health care system.
While primary care delivery remains the focus, more payer-providers and retailer-providers are expanding, via acquisition, into specialty care and home care as well.
Barry, VillageMD's CEO, told Fierce Healthcare he thinks "there continues to be recognition that an integrated, coordinated, connected model of care is one that will ultimately deliver the best results.
"If we're going to ultimately stem the rising tide of this fee-for-service health care system, we need a better solution, and that solution needs to have doctors working with other doctors in a coordinated way and trying to solve the unique problems that these patients have and making sure that the right doctors are accessing the patient at the right time, and doing it all underneath the umbrella of a risk-based contract," he said.
David Larsen, an analyst at BTIG, believes VillageMD's acquisition of Summit Health-CityMD indicates that Walgreens is seeking to become "a dominant entity in the overall health care services ecosystem."
"Walgreens Boots Alliance is graduating up from being a drug retail store to owning the life-cycle of members' health," Larsen wrote in an analyst's note.
He also suggested that this latest deal will increase the pressure on rival CVS Health to enter the primary care business "sooner rather than later."
CVS Health just announced in September that it agreed to acquire Signify Health, a home health care provider, for $8 billion. If Larsen is right, a primary care provider acquisition may not be far off.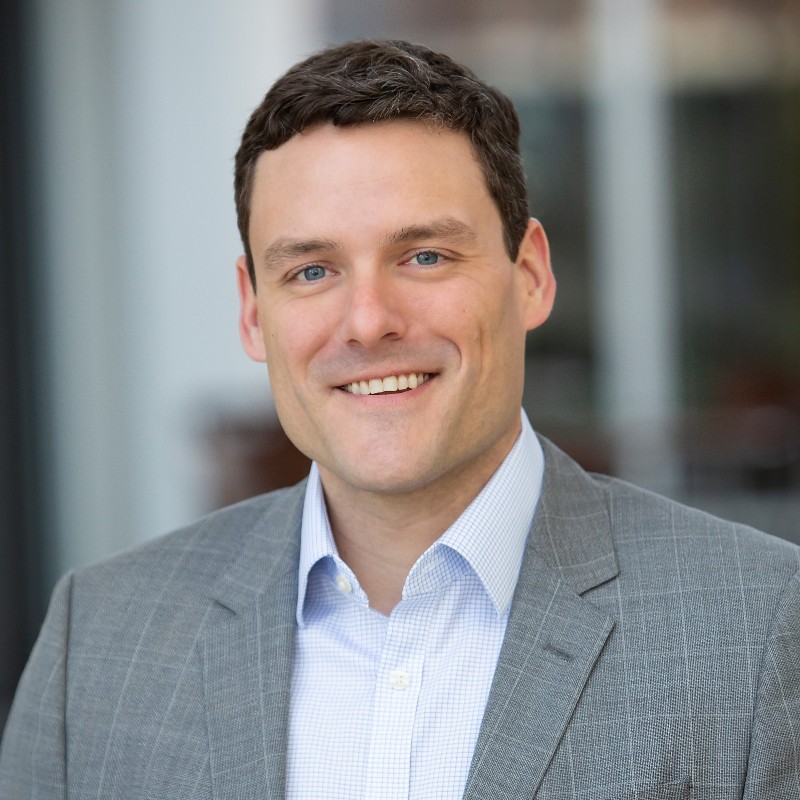 Health Care Rounds: Reimagining a High-Touch, Whole-Person Care Model for Kidney Disease, with Jackson Brasher
Managing the care delivery for patients with chronic kidney disease has long been highly complex. Reimbursement avenues, like those for many other conditions, are constantly changing to keep the overall cost of care as low as possible while retaining quality. Join us for a fascinating conversation with Jackson Brasher, Vice President of Strategy and Development at Strive Health, to learn how his organization is transforming whole-person care by viewing it through an increasingly renal lens. Listenhere or wherever you get your podcasts.
What else you need to know
Elevance Health will acquire BioPlus, the largest independent specialty pharmacy in the U.S., from CarepathRx for an undisclosed sum. BioPlus provides specialty pharmacy services for patients with complex and chronic conditions such as cancer, multiple sclerosis, and hepatitis C, offering centers of excellence for several of the conditions. Elevance noted in a press release that BioPlus will operate as part of IngenioRx, Elevance's pharmacy benefit manager within Carelon, which is Elevance's health care services brand. The transaction is subject to customary closing conditions. Elevance said it expects the acquisition to be completed in the first half of next year.
Through a joint venture, Novant Health Enterprises and Privia Health are launching a new medical group called Privia Medical Group – North Carolina. The group will support independent providers across the state, the organizations said in a press statement, noting that their joint venture "is expected to support the transition to value-based care through a clinically integrated network model."  Providers who join the medical group will have access to Privia's proprietary platform, which consists of scalable operations and cloud-based technology developed to reduce unnecessary costs, optimize practice operations, and achieve better outcomes.
Viatris, formed when Pfizer's Upjohn merged with Mylan Pharmaceuticals, is creating an ophthalmology franchise through the acquisition of Oyster Point Pharma and Famy Life Sciences. According to a news release, Viatris' total outlay for both companies will be between $700 million and $750 million. Jeff Nau, Oyster Point's CEO, will lead the new ophthalmology franchise when the transactions close. Viatris also noted that it expects to complete the $3.3 billion sale of its biosimilars business to Biocon Biologics "shortly"; that transaction was announced in February,
The CMS Innovation Center (CMMI) released an update on its strategy for meeting CMS' goal of having all traditional Medicare beneficiaries in accountable care organizations by 2030. The strategy, described in a CMS blog post, includes a focus on testing models and tools designed to improve access to high-quality, value-based specialty care. The center's "specialty strategy" consists of four key elements: enhancing the transparency of specialist data and performance measures to facilitate integration with primary care and ACOs; building on improvements achieved through episode-based payment models; exploring ways to improve coordination and collaboration between primary care and specialty care physicians; and creating financial incentives within population-based models that will encourage specialists to transition to value-based care.
A CommonSpirit Health company is partnering with Providence and Premier, a group purchasing organization (GPO), to support health care professionals through opportunities to further develop their careers. CommonSpirit Health said in a press release that the learning solutions Dignity Health Global Education (DHGE) offers in partnership with academic institutions and industry experts can help health care organizations retain, upskill, and reskill their employees. DHGE was formed in 2019 as a joint venture between CommonSpirit Health and Global University Systems. "We are thrilled to now have two of the top three not-for-profit health systems, as well as one of the largest health care [GPOs] in America, as partners and investors," said Andrew Malley, DHGE's chief executive.
What we're reading
Medicare Drug Price Negotiation: Key Decisions To Reach A "Fair Price" Health Affairs, 11.7.22
RSV Is Surging: What We Know about This Common and Surprisingly Dangerous Virus. Scientific American, 11.4.22
Enhancing the Value of Clinical Work—Choosing Wisely to Preserve the Clinician Workforce. JAMA Health Forum, 11.4.22
What else we're reading
Thank You for Being Late: An Optimist's Guide to Thriving in the Age of Accelerations, by Thomas L. Friedman. A three-time Pulitzer Prize-winning journalist for the New York Times, Friedman tackles three accelerating forces — technology, globalization, and climate change — in a framework that helps us understand their impact on the workplace, politics, geopolitics, ethics, and community. 
Contact Darwin Research Group and we will get right back to you.