Our Take: UHG's Optum expands with acquisition of Kelsey-Seybold Clinic
Apr 11, 2022
News reports emerged early last week stating that UnitedHealth Group's Optum has acquired Houston-based Kelsey-Seybold Clinic for an undisclosed sum.
The news dovetails with Optum's recent announcements that it would combine with LHC Group, and that it had acquired Refresh Mental Health. According to Axios, Optum signed the Kelsey-Seybold deal weeks ago, though neither company has made a public announcement about it.
Kelsey-Seybold Clinic is a multispecialty group practice with more than 500 physicians and "allied health professionals" who practice at 30 locations throughout the Greater Houston area.
The organization includes a nationally accredited cancer center, a specialized sleep center, two ambulatory surgery center (ASC) locations — one of which is the largest freestanding ASC in Texas, a women's health center, 19 onsite pharmacies and a specialty pharmacy.
In addition, Kelsey-Seybold partners with insurers to offer value-based commercial health plans, and it also has its own Medicare Advantage plan, KelseyCare Advantage.
Moreover, Kelsey-Seybold says it has been recognized by the National Committee for Quality Assurance as the first accredited accountable care organization in the U.S.
Our Take: In last week's Our Take, we wrote about how UnitedHealth Group could become a contender for the title of the largest payvider in the U.S. With Optum employing more than 60,000 providers, UHG is already the country's largest employer of physicians — though provider-based payviders such as Kaiser Permanente and now Intermountain Healthcare don't lag far behind.
In a recent Modern Healthcare article, Gary Taylor, a senior equity research analyst at Cowen and Co., noted that health plans "made the lion's share of physician practice acquisitions" in 2021. He said insurers that fail to invest in care delivery assets will end up losing members to competitors.
UHG/Optum bought 10,000 physician practices last year, giving it a total of approximately 60,000 practices. Adding one more to 60,000 or so may not seem significant, but, as you can see, Kelsey-Seybold Clinic is much more than a physician practice.
Most insurers that are acquiring providers say it's about controlling costs or improving the quality of care, or possibly both. But Andrew Witty, UnitedHealth Group's CEO, acknowledged another (relatively obvious) reason for buying up physician practices.
Modern Healthcare noted in the article that, in December, Witty said, "It's an opportunity for us to lift our growth ambitions."
Using Optum as a "front door" for patients, Witty said, gives UHG the opportunity to raise awareness of the brand among the entire U.S. population of 330 million. UnitedHealthcare, UHG's insurance subsidiary, currently serves approximately 50 million patients.
By now, most of the largest insurers have joined the payvider bandwagon, probably for a variety of reasons. Whether this trend will lead to better care, though, remains to be seen.
Traditionally, insurers focus on containing costs, and it's not hard to see how that could have the opposite effect on the quality of care. But because a payvider is responsible for both delivering patient care and assuming the financial risk associated with providing that care, there's incentive to align the dual purposes.
If and when that happens, patients stand to benefit along with the payvider.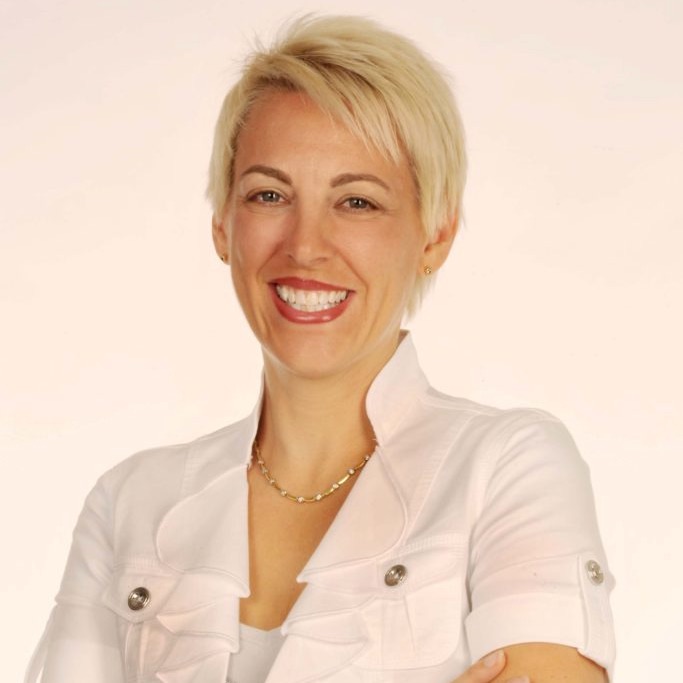 Humanizing Health Care with Dr. Summer Knight
We are thrilled to welcome Dr. Summer Knight to Health Care Rounds, former firefighter/paramedic-turned primary care and emergency room doctor, managing director at Deloitte Consulting's Life Sciences & Health Care practice, and author of Humanizing Healthcare! Dr. Knight shares her fascinating path of entrepreneurship, and dives deep into the transforming trends and key disruptors in healthcare today. Tune in to hear John and Dr. Knight discuss the impact therapeutic alliances can have within our healthcare ecosystem, highlighting the movement toward patient-centric care.
What else you need to know
Novartis will combine its pharmaceuticals and oncology business units into  a new "Innovative Medicines" unit as part of an organizational restructuring plan announced last week. The new unit will comprise two separate commercial organizations: Innovative Medicines US and Innovative Medicines International. "The elevation and establishment of an independent U.S. commercial organization strengthens Novartis' ability to achieve its goal of becoming a top-five company in the U.S. in terms of sales while maintaining and growing its leadership position internationally," the drugmaker stated. The company is also combining its corporate strategy, R&D portfolio strategy, and business development operations into a newly created "Strategy & Growth" function. The restructuring has resulted in several changes among Novartis' senior leadership, and layoffs are expected as the company works toward the goal of cutting at least $1 billion in costs by 2024.
Intermountain Healthcare and SCL Health have completed their merger, creating a 33-hospital health system that employs 59,000 caregivers and spans seven states. The organizations said in a news release that the new entity, which will use the Intermountain Healthcare name, is the 11th-largest nonprofit health system in the U.S. The new health system also operates 385 clinics in those same seven states and provides health insurance to 1 million people in Utah and Idaho. Its headquarters are in Salt Lake City, with regional offices in Broomfield, Colo., and Las Vegas. Dr. Marc Harrison, president and CEO of the former Intermountain Healthcare, retains both titles at the newly combined health system.
Advocate Aurora Health acquired MobileHelp, a Boca Raton, Fla.-based provider of remote patient monitoring and personal emergency response systems with GPS tracking. Financial details of the transaction were not disclosed. The health system said in a press release that bundling MobileHelp's technology with the home care and wellness services of Senior Helpers, a company Advocate Aurora acquired a year ago, could offer "an even higher level of support to those aging independently." This latest acquisition also includes MobileHelp's sister company, Clear Arch Health, which offers software that can be integrated into electronic health records to help physicians create customized monitoring and care plans for their patients.
As Ascension and AdventHealth unwind Amita Health, their Chicago-based joint venture, both organizations have begun to rename the hospitals included in the seven-year partnership. Four hospitals with Amita Health Adventist in their name, along with their affiliated physician practices, are being renamed to reflect the AdventHealth brand. Fourteen other hospitals and more than 150 sites of care are being renamed to show that they are part of the newly launched Ascension Illinois brand. Advent Health, based in Altamonte Springs, Fla., and Ascension, based in St. Louis, announced their decision to dissolve Amita Health in October.
Indiana University Health unveiled plans to build a new flagship hospital in Indianapolis. The three-tower structure will be located on a 44-acre expansion to IU Health's downtown campus and will be developed over the next four to five years. The new hospital will consolidate operations of IU Health's two downtown adult acute care hospitals, the adjacent Methodist Hospital, and nearby University Hospital. Two building options were submitted for the city to review; depending on the final size of the new hospital and other factors, construction costs are estimated at $1.6 billion.
A private equity firm agreed to acquire Intelligent Medical Objects (IMO) for an undisclosed amount, though the deal is reportedly valued at more than $1.5 billion. According to a press release, Thomas H. Lee Partners will acquire a majority interest in IMO from Warburg Pincus. Based in Rosemont, Ill., IMO is a "clinical terminology and insights" company with software products embedded in electronic health record systems across than 4,500 U.S. hospitals. In addition to clinical providers, the company serves a broad swath of clients throughout the health care sector, including health information exchanges, clinical data registries, payers, life sciences companies, and health care analytics vendors.
Michael Neidorff, Centene's CEO for 26 years, died Thursday. After announcing in December that he planned to step down as CEO this year, he took a medical leave of absence in February from his role as board chairman. In late March, Sarah London was appointed CEO of the company.
What else we're reading
Contact Darwin Research Group and we will get right back to you.