Our Take: SCOTUS sides with hospitals, says HHS 'acted unlawfully' in cutting 340B payments
Jun 20, 2022
Last Wednesday, the U.S. Supreme Court ruled in a unanimous decision that the Department of Health and Human Services (HHS) exceeded its authority when, in 2018, it initiated a steep cut in reimbursement rates for certain outpatient drugs only for hospitals participating in the 340B discount program.
Specifically, the court ruled that the reduced payment rates in 2018 and 2019 were "unlawful" because HHS did not conduct a required survey of hospitals' acquisition costs for the drugs and therefore could not single out 340B hospitals for the lower rate of reimbursement.
Medicare has paid 340B hospitals, which typically serve low-income or rural populations, approximately $1.6 billion less per year since 2018 as a result of the lower reimbursement rate.
The Supreme Court's ruling reverses a decision made in 2020 by the U.S. Court of Appeals for the District of Columbia Circuit.
The American Hospital Association, one of the six plaintiffs that originally challenged the payment cuts, released a statement in which it said the ruling "is a decisive victory for vulnerable communities and the hospitals on which so many patients depend. … Now that the Supreme Court has ruled, we look forward to working with the Administration and the courts to develop a plan to reimburse 340B hospitals affected by these unlawful cuts while ensuring the remainder of the hospital field is not disadvantaged as they also continue to serve their communities."
Our Take: The ruling is narrow, with SCOTUS essentially basing its decision entirely on the survey requirement.
Under Medicare's Outpatient Prospective Payment System (OPPS), HHS has two options for calculating the reimbursement rate for specified covered outpatient drugs, or SCODs, which are often high-priced drugs used to treat cancer or rare blood disorders.
One option is to use the average acquisition cost for the drug, taking into account hospital acquisition cost survey data. Using this option, HHS can vary reimbursement rates for different hospital groups.
If survey data isn't available, the other option is for HHS to use an average price metric. With this option, HHS must reimburse all hospitals at the same rate.
From 2006 until 2018, HHS used the second option rather than attempting to survey hospitals to determine their drug acquisition costs. In court, attorneys for HHS said such surveys are "very burdensome" for hospitals and those who conduct them, and the surveys don't "produce results that are all that accurate."
HHS calculates the average sales price (ASP) for drugs each quarter using sales data provided by drug manufacturers. This method has yielded a finalized payment rate ranging from ASP plus 4% to ASP plus 6%.
Until 2018, HHS paid all hospitals the same rate for SCODs. But in late 2017, HHS established two separate rates for the upcoming year. Non-340B hospitals were to be paid the usual rate, ASP plus 6%, while 340B hospitals were to be paid an adjusted rate — ASP minus 22.5%, or 28.5% less than what they and other hospitals had been paid for many years.
HHS justified the cut by claiming that 340B hospitals were being overpaid for the drugs because they purchase them from the manufacturer at a considerable discount — typically 20% to 50% less than other providers pay. (Drugmakers must give the discounts if they want their drugs to be covered by Medicaid.) HHS said the discounts amounted to more than the 22.5% it would be shaving off the ASP, so 340B hospitals would still achieve "substantial" savings.
Plus, HHS noted, Medicare beneficiaries would pay a lower cost share when receiving the drugs at a 340B provider, as their coinsurance is 20% of the rate Medicare pays.
Long story short, the AHA and other plaintiffs filed their lawsuit, and the district court eventually ruled against HHS. Subsequently, HHS appealed the ruling but in 2020 began collecting survey data from 340B hospitals — or trying to, anyway. According to Modern Healthcare, a law firm found that just 7% of covered hospitals submitted comprehensive survey responses and 38% didn't respond at all.
In its ruling, SCOTUS did not address possible remedies for the hospitals affected by the "unlawful" reduction in reimbursement. HHS redistributed the money Medicare saved in 2018 and 2019 to all hospitals by raising other Part B reimbursement rates. The move garnered support from the Federation of American Hospitals (FAH), which represents "tax-paying" hospitals and health systems.
On its website, the organization states:
"FAH strongly supports CMS' current policy under the Medicare Outpatient Prospective Payment System to reduce the payment rate on a budget-neutral basis for separately payable drugs and biologicals acquired with a substantial discount under the 340B program and to reinvest those savings into higher payments to all hospitals for primary care and other outpatient services. The policy aligns payments and costs more closely for 340B-acquired drugs."
Citing a March 2021 report by Avalere, FAH further states that "reversing the policy would not only substantially increase the [Medicare] beneficiary cost burden for drugs acquired under the 340B program, it would also penalize with lower payments — in an already underfunded system — 89% of rural hospitals paid under OPPS and 80% of urban hospitals."
The Supreme Court has spoken on this particular issue, but there's still plenty of controversy surrounding the 340B discount program. Let's see how HHS and CMS handle the reimbursement rate for 2023.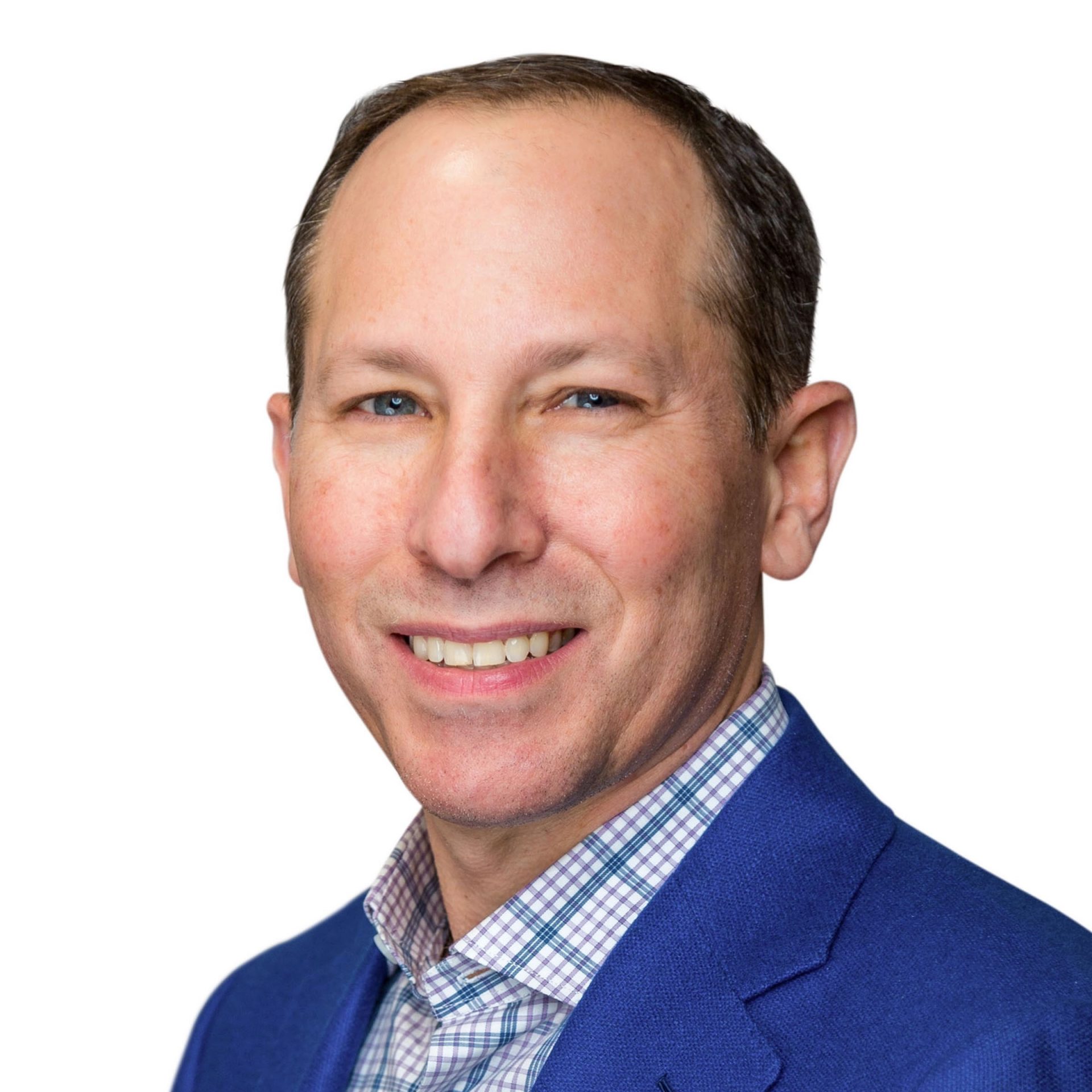 The Virtual-First Health Care Movement with Teladoc CEO Jason Gorevic
Nationally recognized thought leader and CEO of leading virtual health care company Teladoc Health, Jason Gorevic, joins us on this week's Health Care Rounds. In navigating the company's rapid growth throughout the pandemic, Jason shares how Teladoc is leveraging technology to meet the growing needs of consumers and health care professionals. John and Jason dive into the concept of "virtual-first health care" and address the impact of telehealth on primary care and how welcoming health care consumer engagement will drive better patient outcomes. Listen here or wherever you get your podcasts. And please rate and review us as it helps others find our content!
What else you need to know
Oracle plans to build a "unified national health records database" on top of thousands of separate hospital databases, according to chairman Larry Ellison, who revealed the new project during a virtual presentation the day after Oracle closed its acquisition of electronic health record vendor Cerner. He said Cerner and Oracle together have the technology necessary to "build a revolutionary new health management information system in the cloud," which would deliver better information to health care professionals and thereby "fundamentally transform health care." According to Ellison, the database would contain anonymized data from hospitals and other providers throughout the country and would be updated continuously. Public health officials, researchers, and physicians could access the database for improved decision making in various areas. The database also could be used, he said, to build artificial intelligence models capable of diagnosing diseases. Ellison emphasized that individual health records would remain anonymized unless the patient supplies "the key." The news was met with a mix of optimism and skepticism.
Walgreens is launching clinical trials services intended to engage broader and more diverse communities in sponsor-led drug development research, the pharmacy retailer announced Thursday. Ramita Tandon, who joined Walgreens in November as the new chief clinical trials officer, said, "We have the ability to give our patients access to these trials in a way that they perhaps have never been tapped into before. One of our goals is to really help move the needle in trial participation." More than half of the chain's stores, which total nearly 9,000, are located in socially vulnerable areas, according to the announcement. Walgreens will rely on partnerships, such as the one it has with Pluto Health, a care coordination service that "unifies siloed health information from multiple sources," to help match patients to clinical trials sponsored by drugmakers and biotech firms.
The venture capital arms of Optum, Anthem, and CVS participated in the latest financing round for CareBridge, a value-based care startup headquartered in Nashville, Tenn. Led by investor Oak HC/FT, the round raised $140 million in capital, which CareBridge will use to expand beyond the 11 states where it now offers 24/7 clinical support, decision support, data aggregation, and electronic visit verification. Launched in 2020, CareBridge serves Medicaid and dual-eligible patients who have a disability and are receiving home and community-based services. Brad Smith, who previously led the Center for Medicare and Medicaid Innovation, is the company's executive chairman. Optum, Anthem, and CVS, along with HLM Venture Partners, which also participated in the financing round, represent four of the five largest managed Medicaid plans in the U.S., according to CareBridge's press release. 
Two top insurers are moving forward with their rebranding strategies. Last Monday, Humana said in a news release that its pharmacy and its payer-agnostic specialty pharmacy have been transitioned to the CenterWell health care services brand, which was introduced in early 2021. On Wednesday, Anthem announced two subsidiary brands in conjunction with its corporate rebranding to Elevance Health. The two subsidiary brands are Wellpoint, a health plan brand that will unify Anthem's Medicare, Medicaid, and commercial health plans in selected markets, and Carelon, a health care services brand that will consolidate Anthem's portfolio of "capabilities and services businesses." The insurer said the transitions to the new brands would occur over the next few years, noting that the change would not affect affiliated Anthem Blue Cross and Anthem Blue Cross and Blue Shield plans.
RWJBarnabas Health and Saint Peter's Healthcare System terminated their plans to combine. The Federal Trade Commission (FTC) filed an administrative complaint earlier this month to prevent the two New Jersey health systems from merging, alleging the transaction would have eliminated existing competition between the two, leading to increased prices and lower quality of care for patients in Middlesex County and beyond. State regulators had approved the proposed merger last month.
Separately, the FTC issued a statement Thursday in which it said HCA Healthcare and Steward Health Care System were also abandoning their merger plans. "For the second time in a week, parties who proposed an anticompetitive hospital merger have called their deal off after the FTC filed a complaint to block the deal. This transaction, like the RWJBarnabas Health/Saint Peter's transaction that was abandoned two days ago, should never have been proposed in the first place," the FTC remarked.
The FDA authorized Moderna and Pfizer-BioNTech's COVID-19 vaccines for use in children as young as 6 months on Friday. Previously, Moderna's vaccine was authorized for individuals age 18 or older, and Pfizer-BioNTech's vaccine was authorized for those age 5 years or older. The FDA's emergency use authorization of the vaccines for infants and toddlers followed a unanimous recommendation on Wednesday by the agency's independent Vaccines and Related Biological Products Advisory Committee.
Contact Darwin Research Group and we will get right back to you.