Our Take: Sanford Health and Fairview Health Services will make another run at merging
Nov 21, 2022
Nearly a decade after a previous attempt to merge, Sioux Falls, S.D.-based Sanford Health and Minneapolis-based Fairview Health Services are going to try again.
The two nonprofit health systems have signed a nonbinding letter of intent to combine. The resulting organization would have nearly 60 hospitals, almost 80,000 employees, and annual operating revenue of approximately $14 billion.
Sanford Health, the largest rural health system in the U.S., operates 47 medical centers in North Dakota, South Dakota, and Minnesota, as well as 224 clinics, 200 Good Samaritan Society senior care locations, and additional facilities in multiple states and other countries. It also has a health plan with 220,000 members.
Fairview Health Services runs 11 hospitals in Minnesota, including the M Health Fairview University of Minnesota Medical Center, along with more than 80 primary care and specialty care clinics, and other types of care facilities.
If the new transaction is completed next year as planned, Sanford's CEO, Bill Gassen, will lead the combined health system, which is to be called Sanford Health and based in Sioux Falls. Fairview's CEO, James Hereford, will serve as co-CEO for the first year. Following the merger, each of the current health systems will retain regional leadership and boards in the markets it currently serves.
Although the deal must clear regulatory reviews, the health systems said they do not anticipate any problems because they have no geographic overlap.
Sanford Health attempted a merger with Des Moines, Iowa-based UnityPoint Health in 2019 and one with Intermountain Healthcare in 2020.
In separate news, two other nonprofit health systems — Charlotte, N.C.-based Atrium Health and Advocate Aurora Health, which has dual headquarters in Milwaukee and Downers Grove, Ill. — can proceed with their plans to merge after the Illinois Health Facilities and Services Review Board voted in favor of approving the deal last week.
Our Take: It will be interesting to see if Sanford Health and Fairview Health Services can pull off their merger this time around. Much has changed since they first tried to combine, but at least one key sticking point still exists.
Back in 2013, Minnesota's attorney general raised concerns about the original merger on several fronts. Fairview's relationship with the University of Minnesota also complicated matters.
The university sold its medical center to Fairview in 1997 but was considering acquiring Fairview around the same time as the Sanford-Fairview merger discussions were taking place. Officials at the university were concerned about what would happen to the medical center's academic and research missions if Sanford gained control, MPR News reported in April 2013.
Minnesota state lawmakers jumped into the fray back then as well, introducing legislation that would have banned out-of-state entities from owning or controlling the teaching hospitals at the university.
Kelby Krabbenhoft, Sanford's CEO at the time, ended up stepping away from the negotiations.
Fast forward to 2022. Both health systems have different CEOs now, and Minnesota has a different attorney general.
But Fairview's relationship with the University of Minnesota could still throw a wrench in the works. According to the Star Tribune, the university said it was apprised of the potential merger in August and has been included in the discussions all along.
Myron Frans, senior vice president of finance and operations at the university, told the Star Tribune that the university receives millions of dollars in support from Fairview each year for teaching, research, and health care, and the university needs to know how the proposed merger would affect that arrangement.
The University of Minnesota Medical Center is also funded by taxpayer money, and most of Minnesota's physicians are trained there.
The state AG's office said it is looking into the proposed deal to ensure it complies with laws that govern charities and nonprofits, and to evaluate the impact it might have on competition.
Meanwhile, the Federal Trade Commission issued a policy statement earlier this month that restores the agency's use of Section 5 of the FTC Act. The move will make it easier for the FTC to challenge what it deems anticompetitive behavior, as the agency will only need to demonstrate that the behavior "has a tendency to generate negative consequences."
The Sanford-Fairview deal is still in the due diligence stage, so we'll have to wait and see how it unfolds in the months ahead.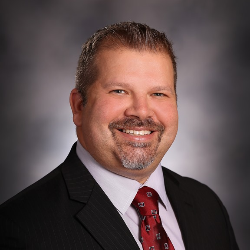 Health Care Rounds: Comprehensive Value-Based Models for High-Risk Patients, with Dr. Robert Jarve
Fee-for-service care models have historically fortified major blockades that prevent high-risk patients from receiving the care they need. In today's care delivery landscape, however, value-based models are helping to remove these barriers. Join us as John sits down with Dr. Robert Jarve of Corewell Health to examine the ways in which he's leading system-wide population health initiatives that work to deliver the right care, at the right time, to the right patient. Listen here or wherever you get your podcasts.
What else you need to know
Amazon launched a virtual health service last week called Amazon Clinic. The "message-based" virtual care service will connect customers with care options for more than 20 common health conditions, Dr. Nworah Ayogu, director of Amazon Health, wrote in a blog post. To use the service, customers select a licensed telehealth clinician and complete an intake questionnaire. The service connects the customer and clinician through a secure portal for a consultation. Afterward, the clinician sends a personalized treatment plan to the customer through the portal and any prescriptions that might be needed to the customer's pharmacy. The cost varies by provider, and insurance is not currently accepted. Amazon Clinic is partnering with third-party telehealth providers such as SteadyMD and HealthTap for the service, which initially is available in 32 states.
Epic and Google signed an agreement that will allow hospitals to run their Epic workload on Google Cloud, the companies announced last week at the HLTH conference. New Jersey-based Hackensack Meridian Health will be the first to migrate its Epic records to Google Cloud. In early 2020, CNBC reported that Epic told its customers it no longer intended to pursue further integrations with Google Cloud and would instead focus on platforms offered by Amazon Web Services and Microsoft's Azure. At the time, Google was facing criticism over its data-sharing arrangement with Ascension. Financial terms of the Epic-Google Cloud deal have not been disclosed.
Humana's CenterWell will expand into three new states next year: Indiana, Mississippi, and Virginia. The company said in a news release it intends to open up to 35 new senior-focused primary care centers in the coming year through its joint venture with private equity firm Welsh, Carson, Anderson and Stowe. Some of the new centers will be located in seven other states where CenterWell already has a presence (Kentucky, Louisiana, Nevada, North Carolina, South Carolina, Tennessee, and Texas). Humana's primary care organization, which includes CenterWell and Conviva, operates more than 220 centers in 11 states and expects to add 30 to 50 centers annually through 2025.
Cigna's Evernorth is expanding its MDLive virtual primary care program, adding chronic care management in 2023. Patients who have MDLive virtual primary care as a covered benefit through their health plan will have access to the program, which initially will focus on hypertension and subsequently add other chronic conditions, according to a press release. Program participants will develop a personalized care plan with their MDLive primary care physician that will include lifestyle goals, lab tests, medication management, and referrals to other health providers, if necessary. Using connected devices, a care team will track their progress between appointments via remote monitoring.
More than half of Medicare Advantage plans surveyed (57%) reported using an alternative payment model, and 35% of those were using a risk-based model. In all, 63 health plans, five fee-for-service (FFS) Medicaid state programs, and traditional Medicare participated in the survey conducted earlier this year, representing nearly 78% of the national insurance market. Overall, 40.5% of the plans were using traditional FFS payments. Commercial plans were the least likely to use an alternative payment model, at approximately 35%; only about 13% of commercial plans were using a risk-based model. The survey results were published by the Healthcare Payment Learning and Action Network.
Intermountain Healthcare will have a new CEO on Dec. 1. Robert Allen, who joined Intermountain in 2008 and has most recently served as the health system's chief operating office for nearly six years, was chosen to take over the helm from Lydia Jumonville. She will continue to serve as the executive sponsor of Integration for Intermountain until she retires at the end of next year, according to the announcement. 
What else we're reading
Existential Physics: A Scientist's Guide to Life's Biggest Questions, by Sabine Hossenfelder. Does the past still exist? Has physics ruled out free will? Do copies of me exist? If these questions are intriguing, then this book is for you. My favorite popular science writer will always be Carl Sagan, but Hossenfelder does an admirable job tackling some weighty topics without the math that actual physicists depend on.
Contact Darwin Research Group and we will get right back to you.