Our Take: Pressure mounts for Congress, FTC to crack down on PBM practices
Jun 06, 2022
Newly proposed legislation with bipartisan support seeks to "hold pharmacy benefit managers (PBMs) accountable for unfair and deceptive practices that drive up the costs of prescription drugs at the expense of consumers."
The Pharmacy Benefit Manager Transparency Act of 2022, introduced by Sens. Chuck Grassley and Maria Cantwell, would also give the Federal Trade Commission (FTC) and state attorneys general greater authority to "hold bad actors accountable."
Two weeks before the bill was introduced, the Senate voted along party lines to confirm Alvaro Bedoya as the FTC's fifth commissioner, with Vice President Kamala Harris casting the tie-breaking vote. Bedoya's confirmation means there are now three Democrats and two Republicans serving as commissioners, giving FTC Chairwoman Lina Khan greater likelihood of getting an investigation into PBMs' business practices approved.
Several days after the vote to confirm Bedoya, a bipartisan group of three senators sent Khan a letter urging the FTC to conduct such an investigation. The letter was in response to the FTC's solicitation for public comments following a tied vote on a proposed study of PBM practices in February.
The FTC's solicitation for public comments garnered more than 24,000 submissions. Based on those submissions, providers and trade organizations representing independent pharmacies are largely in favor of a study that would shed light on PBM practices.
Meanwhile, a new white paper from Xcenda (an AmerisourceBergen consultancy firm) revealed that, as of 2022, the country's three largest PBMs — which manage approximately 80% of all prescriptions in the U.S. — had placed 1,156 unique drugs on their standard formulary-exclusion lists.
According to the Pharmaceutical Research and Manufacturers of America (PhRMA), that's nearly a 1,000% increase in the number of excluded drugs since 2014.
As an example of how these exclusions affect consumers, the organization said the three PBMs "frequently excluded lower list priced insulins from their formularies, instead choosing to cover higher list price versions with large rebates."
Stephen Ubl, PhRMA's CEO, said, "PBMs have earned their reputation as middlemen by finding ways to stand between patients and their medicines. These tactics may help increase profits for middlemen, but they can also lead to higher out-of-pocket costs for patients and less access to prescription medicines. We need to make insurance work like it's supposed to and bring more accountability to middlemen who are getting in the way of patients and the lifesaving care they need."
Our Take: PBMs caught a break in February, but we suspected it was a temporary break at best. For decades, they've had the luxury of essentially hiding their methods of operation.
Now that the FTC is poised to dig into the details of PBM contracting and other practices, it looks like the jig may finally be up. Maybe.
Those three largest PBMs — CVS Caremark, Express Scripts, and OptumRx — are owned by industry heavyweights CVS Health, Cigna, and UnitedHealth Group, respectively. Consequently, they have a lot of muscle to flex, and big bankrolls to back them up.
It may seem as though a showdown is in the making between Congress and the PBM industry, but let's not forget about the role that political campaign contributions may play. That's all we're going to say on that particular aspect of the topic at hand.
Instead, we'll dive a little deeper into the legislation that Sens. Grassley and Cantwell have proposed. The Pharmacy Benefit Manager Transparency Act would:
Ban PBMs from engaging in the practice of "spread pricing" — that's when they charge payers more for a prescription drug than what they reimburse pharmacies for, and then keep the difference as profit
Ban PBMs from "arbitrarily, unfairly, or deceptively" clawing back payments they've made to pharmacies, or increasing their fees, or lowering reimbursements, as a means of offsetting reimbursement changes in federally funded health plans
Require PBMs to file an annual report with the FTC that provides comprehensive and detailed information about their charges to payers and pharmacies for prescription drugs — including any differences between reimbursements or charges to their affiliated pharmacies versus those for non-affiliated pharmacies
The legislation has just been introduced, so there's no telling how many modifications it may undergo as it churns its way through the process toward a floor vote — if it gets that far. And then, of course, it has to go to the House. Still, given that it has support from both sides of the aisle, a rarity these days, there's some modicum of hope that it could eventually be passed.
We have more faith that the FTC will finally delve into what's been going on behind the scenes at PBMs for decades. If so, then we may all learn more about how much these middlemen are to blame for the exorbitant drug prices so many Americans pay.
We may also find out whether there's any truth to the claim that PBMs have made in their own defense — that drugmakers are responsible for skyrocketing drug costs, and that they (the PBMs) have been acting to keep prices in check.
Citing a report by Pew Charitable Trusts, Axios reported that "within the commercial insurance market, PBMs passed nearly 91% of manufacturer rebates to [health] plans in 2016."
Payers have been known to point the finger at both drugmakers and PBMs — though naturally UnitedHealthcare would certainly never fault OptumRx.
If the FTC investigates PBMs, then the American Hospital Association may gets its wish as well. The organization has asked the FTC to look into "commercial health plans that steer patients to third-party specialty pharmacies in which they have a financial interest" — a practice called "white bagging" that prevents health care providers from procuring and managing the prescription drugs they administer to patients.
"As large health plans engage in broad vertical integration efforts, including the acquisition of PBMs and specialty pharmacies, the practice of white bagging has increased dramatically," the AHA stated.
While we wait to see what, if anything, Congress and the FTC are going to do, state legislatures continue taking steps to regulate PBMs and create more transparency around their operations. Citing JDSupra as its source, Becker's Hospital Review reported that 18 states passed legislation last year or had legislation take effect involving PBM licensing or registration requirements.
PBMs now play such an integral role in the country's health care system that any major reforms could take years to implement. And, while it may be tempting to say the solution is simple — eliminate the middlemen — doing so would be anything but simple. Besides, the titans that own them wouldn't stand for it. Their profits would take a massive hit.
But, for the time being, we'll allow ourselves to indulge in a little cautious optimism.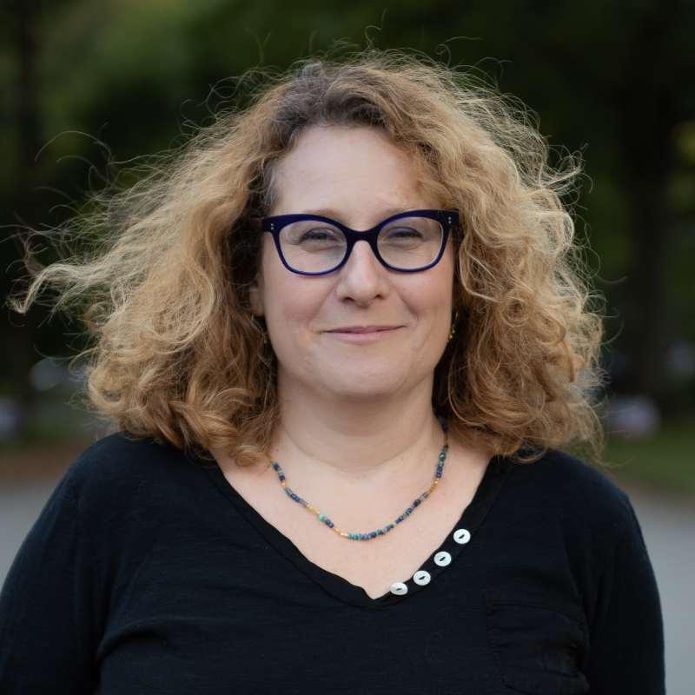 Championing Patient Centricity with Tzvia Bader
This week on Health Care Rounds, John welcomes Tzvia Bader, CEO & Co-founder at TrialJectory, an AI-powered decision assistance platform democratizing access to advanced cancer treatment. Tzvia shares her passion for empowering patient decision making while identifying some of the reasons why we are underperforming in our clinical trials. Tzvia and John discuss the notion of "patient centricity" and uncover the demand for significant improvement in patient-centered care. Listen here or wherever you get your podcasts. And please rate and review us as it helps others find our content!
What else you need to know
The FTC filed lawsuits Thursday to prevent a merger between RWJBarnabas Health and Saint Peter's Healthcare System, which compete in New Jersey, and a separate merger between HCA Healthcare and Steward Health Care System, which compete in Utah. In both cases, the agency contends that the mergers would lead to higher prices and poorer quality of care. Regarding RWJBarnabas' proposed acquisition of Saint Peter's Healthcare, the FTC noted that the only other general acute care hospitals in Middlesex County are located outside of New Brunswick, and the combined health system would "likely be able to demand higher reimbursement rates and/or more onerous contractual terms." The proposed merger between HCA Healthcare and Steward would eliminate the second- and fourth-largest health care systems in the Wasatch Front region of Utah, the FTC said, noting that approximately 80% of the state's residents live in that area. The agency said the competition that currently exists between the two health systems would be gone and "Steward [would] no longer be available to patients as a low-cost provider in this region."
Medtronic and DaVita are partnering on a new kidney health technology company. According to their announcement, the yet-to-be-named company will develop "differentiated" therapies for patients with kidney failure, including home-based products for easier access. They will have equal equity stakes in the new company, which will operate as an independent entity and have its own management team. Medtronic will contribute its renal care solutions business, including the current product portfolio, product pipeline, and global manufacturing R&D teams and facilities. Medtronic and DaVita will each provide an initial investment to fund the joint venture, as well as future operating capital. Ven Manda, currently the president of Medtronic's renal care solutions business, will be the new company's CEO. If regulatory approvals are granted and customary closing conditions are met, Medtronic and DaVita expect to launch the new business sometime next year.
CVS Health is
launching
a virtual primary care service that will give eligible  members virtual access to primary care, on-demand care, chronic condition management, and mental health services, with the option of receiving in-person care, when needed, at an in-network provider — including CVS' MinuteClinics. The service's virtual primary care providers will also be able to help members identify in-network specialists and other in-network health service providers when necessary. CVS Health Virtual Primary Care will use an interoperable electronic health record to make it easier for members to transition between virtual and in-person care and have their clinical data shared with other providers. CVS Health is selling the service to Aetna fully insured, self-insured plan sponsors and CVS Caremark clients. Eligible Aetna members will be able to start using the new service at the start of next year, and eligible CVS Caremark members will have access to it in the second quarter of 2023.
Advocate Aurora Health allegedly has engaged in anticompetitive practices that have increased costs for employers in Wisconsin, according to a federal lawsuit. Attorneys for Uriel Pharmacy, a homeopathic pharmacy retail business that has a self-funded health plan, filed the proposed class-action lawsuit in the Eastern District of Wisconsin on May 24. According to the complaint, the health system has written "all or nothing" clauses into its contracts that compel health insurers, health plans, and network vendors to include Advocate Aurora Health facilities they may not want in their networks. The complaint also accuses the health system of using gag clauses, referral restrictions, non-compete agreements, and acquisitions to monopolize inpatient care in hospital service areas throughout the state and drive up prices. Advocate Aurora Health told various news outlets that it is mounting a "vigorous defense" and that all of its decisions "are guided by a relentless pursuit to provide the highest quality, affordable care for our patients."
Oracle has received the necessary regulatory approvals to acquire Cerner and expects to complete the tender offer "promptly" after it expires at midnight Eastern time on June 6, the company said in a press release. At that time, Cerner will become a "dedicated Industry Business Unit" of Oracle. The all-cash transaction, valued at approximately $28.5 billion, was announced on Dec. 20.
Ned McCoy is the new president and CEO of Civica. He succeeds Martin VanTrieste, who retired from the roles on June 1 but will stay on as an adviser and a board member. McCoy, who previously was chief operating officer, will also serve on the board. VanTrieste left retirement to become Civica's president and CEO when the nonprofit generic pharmaceutical company was created in 2018. McCoy also has been with Civica since its inception; prior to that he was with Abbott for 32 years, according to the announcement.
Contact Darwin Research Group and we will get right back to you.