Our Take: Optum-Amedisys deal delayed after DOJ requests more information
Aug 21, 2023
Amedisys disclosed in a filing with the Securities and Exchange Commission on Aug. 10 that the Department of Justice has requested additional information pertaining to the company's proposed $3.3 billion merger with UnitedHealth Group's Optum. 
Amedisys, a home health and hospice provider based in Baton Rouge, La., announced its intentions to combine with Optum in late June, terminating a definitive agreement Amedisys signed in early May to merge with Option Care Health. 
Optum and Amedisys were required to observe a 30-day waiting period under the Hart-Scott-Rodino Antitrust Improvements Act before proceeding with their plans to merge. The clock began ticking after the companies filed the necessary notification and report form with the DOJ's antitrust division on July 5. The DOJ issued its request for more information on Aug. 4. 
Now, another 30-day waiting period will automatically kick in when the companies have "substantially complied" with the new request, although the DOJ could terminate the second waiting period sooner. 
In related news, an Amedisys shareholder is suing the home health provider and its board of directors in an effort to enjoin the proposed acquisition. The lawsuit, filed on Aug. 14, alleges the defendants omitted or misrepresented material information regarding the proposed transaction in a proxy statement filed with the SEC on July 31. 
While the lawsuit focuses primarily on allegations that Amedisys and its board members failed to disclose financial information investors needed to properly evaluate the company's "true worth" and the accuracy of financial analyses, it also alludes to "certain conflicts of interest for management" with regard to the proposed acquisition.
The plaintiff is requesting a jury trial.
In its Aug. 10 SEC filing, Amedisys mentions a similar lawsuit brought by a different shareholder. That lawsuit was filed on Aug. 8. Amedisys said in the filing it believed the lawsuit had no merit and vowed to vigorously defend against it "and any subsequently filed similar actions."
Our Take: The DOJ's request for information was not unexpected, especially in light of the federal government's more aggressive stance recently on preventing businesses from monopolizing their markets through mergers and acquisitions. 
In this case, the request was even more likely because Optum just completed its $5.4 billion acquisition of another home health provider, LHC Group, in February. The DOJ may focus most of its scrutiny of the proposed Amedisys deal on how much overlap there is between markets served by LHC Group and those served by Amedisys.
According to Matt Larew, an analyst with investment banking firm William Blair, Amedisys and LHC Group combined represent less than a 10% share of the home health market and even less of the hospice market, Fierce Healthcare reported.
So, from that perspective, most analysts and experts who've weighed in on the matter don't seem to anticipate enough of an issue to sink the Optum-Amedisys deal. If anything, Amedisys may have to divest some of its locations to allow the transaction to proceed.
However, the DOJ began a monopoly investigation into the managed care industry a few weeks ago, and that could have implications for Optum's plans to acquire Amedisys. Such investigations generally take many months, though, if not years, so the odds that this one will interfere with Optum's latest deal are slight, at best. 
The way we see it, if the DOJ couldn't prevent Optum's $13 billion acquisition of Change Healthcare, it's doubtful the DOJ would be able to preempt the Amedisys transaction, even if it were to try — and at this juncture, that's unlikely.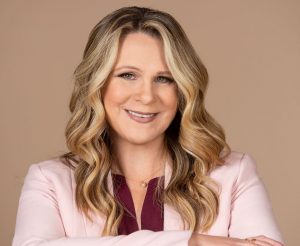 Health Care Rounds #161: Executive Leadership Development with Laurie Smith
Health systems across America have grappled with financial difficulties, staffing challenges, and high rates of employee burnout in the aftermath of the COVID-19 pandemic. Today, we sit down with Laurie Smith, former Billings Clinic chief nursing officer and founder of Laurie Lee Leadership, who talks about the importance of executive leadership development in overcoming these persistent industry obstacles. Listen here or wherever you get your podcasts.
What else you need to know
Oregon Health & Science University and Legacy Health signed a nonbinding letter of intent to combine. The merger would result in a 10-hospital health system with more than 100 locations and over 32,000 employees. According to the announcement, the combined health system would serve Oregon, the Pacific Northwest, and beyond. OHSU, which is a partially state-funded public corporation, has agreed to invest an estimated $1 billion over a 10-year period to support the combined system's primary and community-based services. For its part, Legacy Health, a nonprofit health system based in Portland, plans to direct net cash on hand and investments (above outstanding debt) at closing to a newly created independent foundation that will promote physical and mental well-being and address inequity in health care. The boards of both organizations approved the LOI, and the deal is expected to close next year if regulatory approval is granted.
National Quality Forum will become an affiliate member of The Joint Commission. The merger is intended to improve health care quality, safety, equity, and value, according to an NQF press release, by shifting focus from competing measures of quality to advancing key outcomes. NQF said it would maintain its independence in convening and developing consensus-based measures, implementation guidance, and practices that benefit all stakeholders. And, by bolstering The Joint Commission's processes in evidence-based, data-driven, and outcomes-oriented accreditation and certification, NQF said the affiliation would accelerate "improvements across the continuum of care while reducing the burden of measurement on health care organizations and workers."
Blue Shield of California (BSCA) announced a new pharmacy care model in which it hopes to transform the "broken prescription drug system" into a value-based model. In its new model, the insurer will carve out most of CVS Health's pharmacy benefit management functions and replace them with other companies' services: Amazon Pharmacy will provide up-front pricing, free delivery, and 24/7 online access to pharmacists; Mark Cuban Cost Plus Drug Company will establish a pricing model; Abarca will pay claims; and Prime Therapeutics will negotiate savings with manufacturers. CVS Caremark will still provide specialty pharmacy services. BSCA plans to roll out the new model for employees next year and fully launch it for members in January 2025. The insurer anticipates annual drug cost savings of $500 million.   
Supplies of roughly half of the injectable drug products Pfizer Hospital US makes are either depleted or limited, Becker's Hospital Review reported Thursday, citing a Pfizer product availability report as the source. Of the 519 products listed, just 48% were labeled as available. Supplies of 152 products were depleted, and the remaining 118 were in limited supply, according to the report. Though no reason was given for the shortages, a warehouse at a Pfizer manufacturing plant in Rocky Mount, N.C., was damaged by a tornado a month ago. 
CMS has made additional changes to the ACO REACH model in response to feedback from various stakeholders. The changes, most of which will take effect in performance year 2024, are designed to increase predictability for participants; protect against inappropriate risk score growth and maintain consistency across the agency's programs and models; and further advance health equity, according to CMS. Among the numerous changes are lower enrollment minimums for new entrant ACOs (from 5,000 enrollees to 4,000 for performance year 2025 only), a 10% buffer that will allow ACOs to temporarily drop below the new beneficiary minimum, expanded enrollment criteria for ACOs serving high-needs populations, and revisions to the risk adjustment methodology to align with Medicare Advantage risk adjustment. 
Contact Darwin Research Group and we will get right back to you.