Our Take: JPMorgan Chase picks up where Haven left off
May 24, 2021
JPMorgan announced last Thursday that it is launching Morgan Health, a new business unit whose goal is to improve "the quality, efficiency, and equity of employer-sponsored health care."
Dan Mendelson has been selected to serve as CEO of the new business, which will have its headquarters in Washington, D.C. Mendelson founded the health care advisory firm Avalere Health and served as associate director of the Office of Management and Budget during the Clinton administration.
Initially, Morgan Health will direct its resources toward improving costs and the health care experience for the 165,000 U.S. employees of JPMorgan Chase and their families. Ultimately, the business hopes to be a model for other employers.
"JPMorgan Chase has been focused on improving health care for its employees for many years," Mendelson said. "We are going to take what we've learned and accelerate health care innovation in the employer-sponsored health care market, partnering with and investing in companies that share our goals, and measuring key health outcomes to show what works."
According to the announcement, Morgan Health will invest as much as $250 million in "promising health care solutions and overall system improvements" that will benefit employees of JPMorgan Chase and the "broader employer-sponsored health care system."
Our Take: Let's see if JPMorgan Chase can succeed where Haven did not.
Early in 2018, Amazon, Berkshire Hathaway, and JPMorgan Chase launched their much-ballyhooed non-profit initiative to create an independent health care company that would lower costs for their employees. Several months later, they brought Dr. Atul Gawande on board to run the business. More than a year after the launch, they finally dubbed the company Haven.
In January, the companies disbanded Haven, apparently without much to show for their efforts other than some hard-learned lessons.
Meanwhile, Amazon was busy making strides on its own, starting in September 2019 when it revealed that it planned to pilot a virtual health clinic called Amazon Care, in partnership with Oasis Medical Group, for approximately 54,000 Amazon employees and their families living in the Seattle area. That program launched in February 2020.
Then, last summer, Amazon announced that it would open Neighborhood Health Centers for employees near some of the company's fulfillment centers, with Crossover Health operating and staffing the centers. In November, Amazon struck fear into the hearts of a few C-suites when it announced that Amazon Pharmacy was open for business.
And in March, we reported on Amazon's decision to expand Amazon Care to all of its U.S. employees — and to other companies, starting with businesses in Washington state.
While Amazon has been building an internal infrastructure for many of its health care-related services, at times through acquisitions (e.g., PillPack), and partnering with providers like Oasis and Crossover to actually delivery care, it sounds as though JPMorgan Chase intends to rely more on partnerships across the board, including payers like CVS Health/Aetna.
"Everything we do, we expect to be doing in partnership with other organizations," Mendelson told CNBC. "We're not looking to build tools and technologies from scratch, but rather to deploy the best in health care to work for us."
We'll see where Morgan Health is in three years. That's all the time it took for JPMorgan Chase, Amazon, and Berkshire Hathaway to call it quits on Haven. They never really provided a concrete reason for their decision.
Now we're curious as to what Berkshire Hathaway might have going on behind the scenes.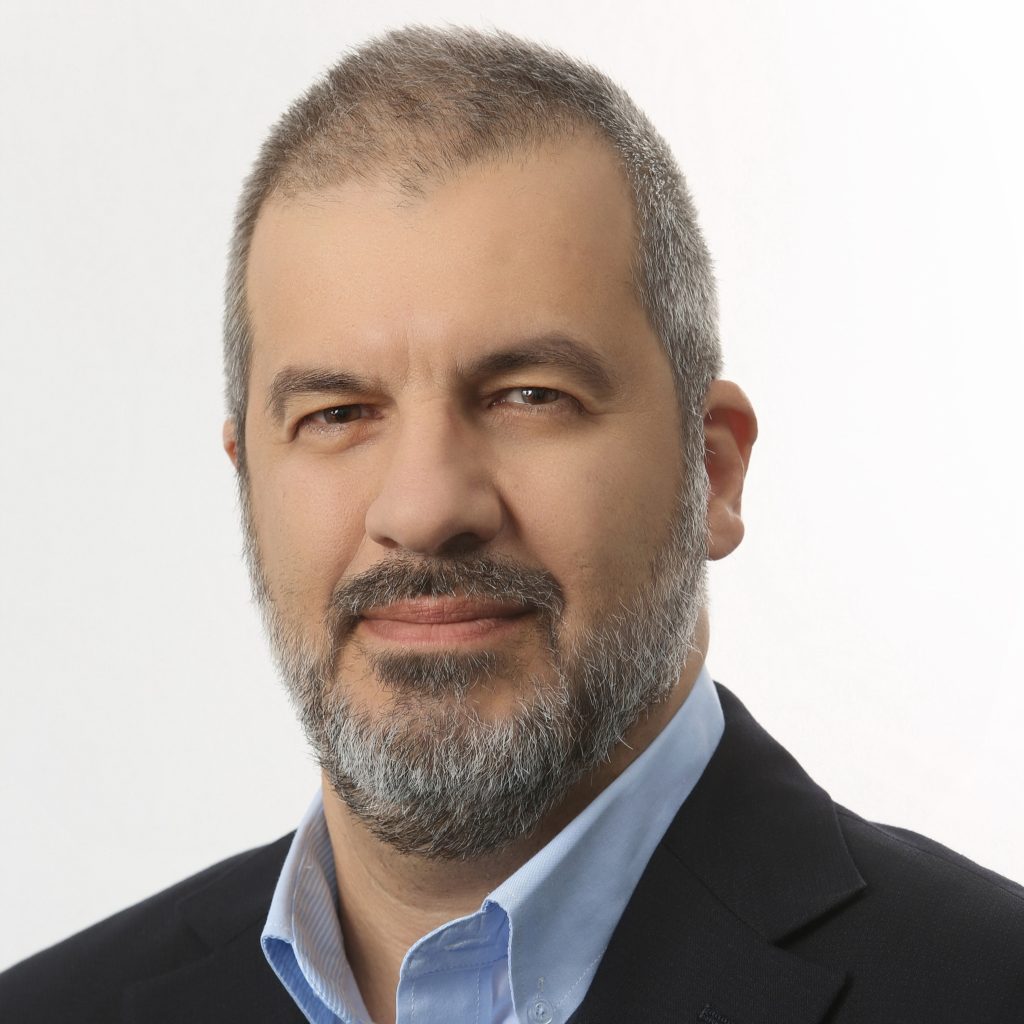 Health Care Rounds: A Modern Solution to One of Medicine's Oldest Problems, with Dr. Noam Emanuel
Today on Health Care Rounds, we are speaking with Dr. Noam Emanuel. Dr. Emanuel is an expert in biotechnology projects, including development of drug delivery systems and immunology. He and John discuss the severe problem of surgical site infections (SSIs) and how PolyPid aims to mitigate that issue. PolyPid is a company co-founded by Dr. Emanuel, which is trying to implement using a Polymer-Lipid Encapsulation matriX (PLEX) as an alternative to systemic antibiotics to prevent SSIs from occurring. Listen here or wherever you get your podcasts.

What else you need to know 
Essentia Health will not proceed with its plans to acquire 14 hospitals from CommonSpirit Health. The two organizations signed a letter of intent in January for Duluth, Minn.-based Essentia to take ownership of 14 of CommonSpirit Health's hospitals in North Dakota and Minnesota, along with affiliated clinics and living communities, but earlier this month hundreds of nurses and other medical workers from both health systems signed a petition expressing concerns that the deal would lead to layoffs and diminished quality of care. The health systems did not provide a specific reason for calling off their negotiations but said in an update that they were "unable to come to an agreement that would serve the best interests of both organizations, the people we employ and the patients we serve." They also noted that they "remain committed to possibilities in the future."
Intermountain Healthcare's SelectHealth is rebranding its pharmacy benefit manager (PBM). Previously known as SelectHealth Prescriptions, the PBM is now called Scripius. SelectHealth, a wholly owned subsidiary of Intermountain Healthcare, is a not-for-profit health plan that serves more than 950,000 members. In a press release announcing the change, Eric Cannon, chief pharmacy benefits officer at Scripius, said, "The move to Scripius is a significant brand investment that allows for continued expansion of our stand-alone PBM business with our national clients. It gives our large employer customers the tools they need to achieve cost savings and improve service."
Emocha Mobile Health, a spinout originally developed by Johns Hopkins medical experts in 2008 to improve medication adherence, closed a $6.2 million series A funding round led by Claritas Health Ventures. The Baltimore-based digital health company said in a news release that its revenue increased 300% in the last year. The new investment, according to emocha, will go toward strategic integrations and expanding the company's remote clinical team of nurses and pharmacists. Emocha said its platform supports more than 20 health conditions, including diabetes and asthma; the program features two-way asynchronous video check-ins between patients and emocha's clinical team to address any problems patients might have with their medications. Healthworx, the investment arm of CareFirst Blue Cross Blue Shield, also participated in the funding round.
Six drug companies received notice that they have violated the 340B statute with their policies that restrict access to 340B-discounted products by safety-net providers' contract pharmacies. The Health Resources and Services Administration sent letters last Monday to AstraZeneca, Eli Lilly, Novartis, Novo Nordisk, Sanofi, and United Therapeutics advising them they must immediately begin offering their covered outpatient drugs at the 340B ceiling price to covered entities through their contract pharmacy arrangements. They are also required to credit or refund all covered entities for overcharges stemming from the policies. Failure to comply could result in a penalty of up to $5,000 per violation. The agency gave the drug companies until June 1 to respond. Lilly filed a motion on Thursday in an Indiana district court to block the penalties until a request for a preliminary injunction is resolved.
Anthem is collaborating with Epic to exchange patient data with hospitals and other health care providers that use Epic. The insurer said in a press release that it would integrate Epic's payer platform into Anthem's operating system and then use it for the bi-directional exchange of clinical data, as well as admissions, discharge, and transfer data, to help inform care decisions and improve outcomes. As an example, providers will receive notifications when their patients are discharged from the hospital, so they can better coordinate follow-up care. Providers will also be able to use the platform to submit prior authorization requests to Anthem instead of making the requests by phone or fax.
Mayo Clinic announced that Dr. Prathibha Varkey has been named president of Mayo Clinic Health System, effective Aug. 16. Dr. Varkey is board-certified in internal medicine and general preventive medicine. She practiced medicine at Mayo Clinic's Rochester campus for 11 years before leaving in 2013 to serve as CEO of Seton Clinical Enterprise. Most recently, she served as president and CEO of Northeast Medical Group, which is part of Yale New Haven Health.
Contact Darwin Research Group and we will get right back to you.