Our Take: Independent physician practices succumbed to buyouts during the pandemic
Apr 25, 2022
A new study conducted by Avalere Health and funded by the Physicians Advocacy Institute (PAI) shows that corporate ownership of physician practices skyrocketed in the COVID-19 era.
For the analysis, researchers used IQVIA's OneKey database, which categorizes physician practices into three groups based on ownership: those owned by an integrated delivery network (hospital-owned), those owned by another corporate entity, and those without any external parent organization (independent). The data included biannual physician and practice information from January 1, 2019, to January 1, 2022.
The researchers found that 484,100 physicians were employed by hospitals or other corporate entities in January 2022, compared with 375,400 in January 2019 — a 29% increase. Fully 83,000 of the 108,700 additional employed physicians came after the onset of the COVID-19 pandemic.
Avalere noted that while increases in physician employment were seen in every region of the country, the Midwest leads other regions, with 80% of physicians employed by hospitals or other corporate entities.
As of January 1, 2022, there were 135,300 physician practices that were either hospital- or corporate-owned, compared with 99,100 as of January 1, 2019 — a 37% increase during this time period. Of note, 31,600 of the 36,200 additional owned practices came after the onset of the pandemic.
While more physicians are employed by hospitals and health systems overall, the largest growth in acquisitions was among other corporate entities. Over the 3-year period, 50,500 additional physicians became employees of corporate entities — a 43% increase. Corporate entities added 31,300 physician practices, resulting in an 86% increase in the percentage of corporate-owned practices.
According to the study, 73.9% of all U.S. physicians were employed by hospitals or other corporate entities as of January 1, 2022, compared with 62.2% as of January 1, 2019.
Our Take: We have seen this trend for some time now, and it's doubtful that these statistics would surprise many Our Take readers. Many newly minted doctors are forgoing private practice and instead are choosing to work for Kaiser or Optum, in exchange for student loan forgiveness and better work hours.
What we found striking, however, was just how much COVID-19 encouraged the exodus from private practice. Many physicians (and other health care workers) were pushed to the brink during the pandemic.
"COVID-19 exacerbated financial vulnerabilities of physician practices and forced them to make difficult decisions," PAI's CEO, Kelly Kenney, said in a statement. "The practice acquisition trend has potentially serious implications for competition and health care costs, which have been shown to increase with this type of marketplace consolidation."
The other reality is that there is a lot of investor capital seeking a home, and physician practices are a good investment for many private equity firms. According to Irving Levin Associates, a firm that tracks health care deals, there were 137 publicly announced transactions in the physician medical group market in the fourth quarter of 2021, compared with 96 acquisitions in the third quarter of 2021, and 62 deals in the fourth quarter of 2020.
Integrated delivery networks (IDNs) have other reasons for employing physicians. Physician practices provide an added revenue stream and, more importantly, a consistent referral base.
But of course by definition an IDN seeks to provide care across the continuum, which in theory can provide better, more coordinated patient care at a lower price.
In fact, in our Darwin Value Index (DVI), the model takes into account the degree to which physicians are employed by the health system versus simply being affiliated. The theory is that in an employed model, the system's management has greater control over physician behavior and how patients are cared for, as well as an easier ability to implement value-based initiatives.
(Editor's note: Not everyone agrees with me on this point. "Some of our hardest-working, highest-performing docs are the ones we contract with," an IDN physician executive told me in a recent interview. "Some of our employed docs do just enough to meet expectations, and that's about it.")
What are the effects on costs and quality when an IDN acquires a physician group, or when two large physician groups merge in the same geographic area? These are questions, at least from an antitrust viewpoint, that the FTC's Bureau of Economics (BE) has examined for years. In fact, BE is undertaking a major retrospective study to answer these and other related questions.
What we know is this: Private equity investors expect significant returns on capital. It isn't a great leap to suggest that, once all that waste is eliminated and efficiencies are gained, at some point patient care will be impacted.
One final thought for our Pharma readers, especially the marketers, on why this trend should matter to you. The traditional detail rep-calls-on-doc model has been dying for years, and COVID — excuse the analogy — has put a final nail in the coffin. IDNs reduce or eliminate access to physicians; they don't want reps interrupting work flow or messaging about their products, especially if it runs counter to the organization's priorities. Resources need to be redirected to new communication models that include a robust IDN engagement strategy.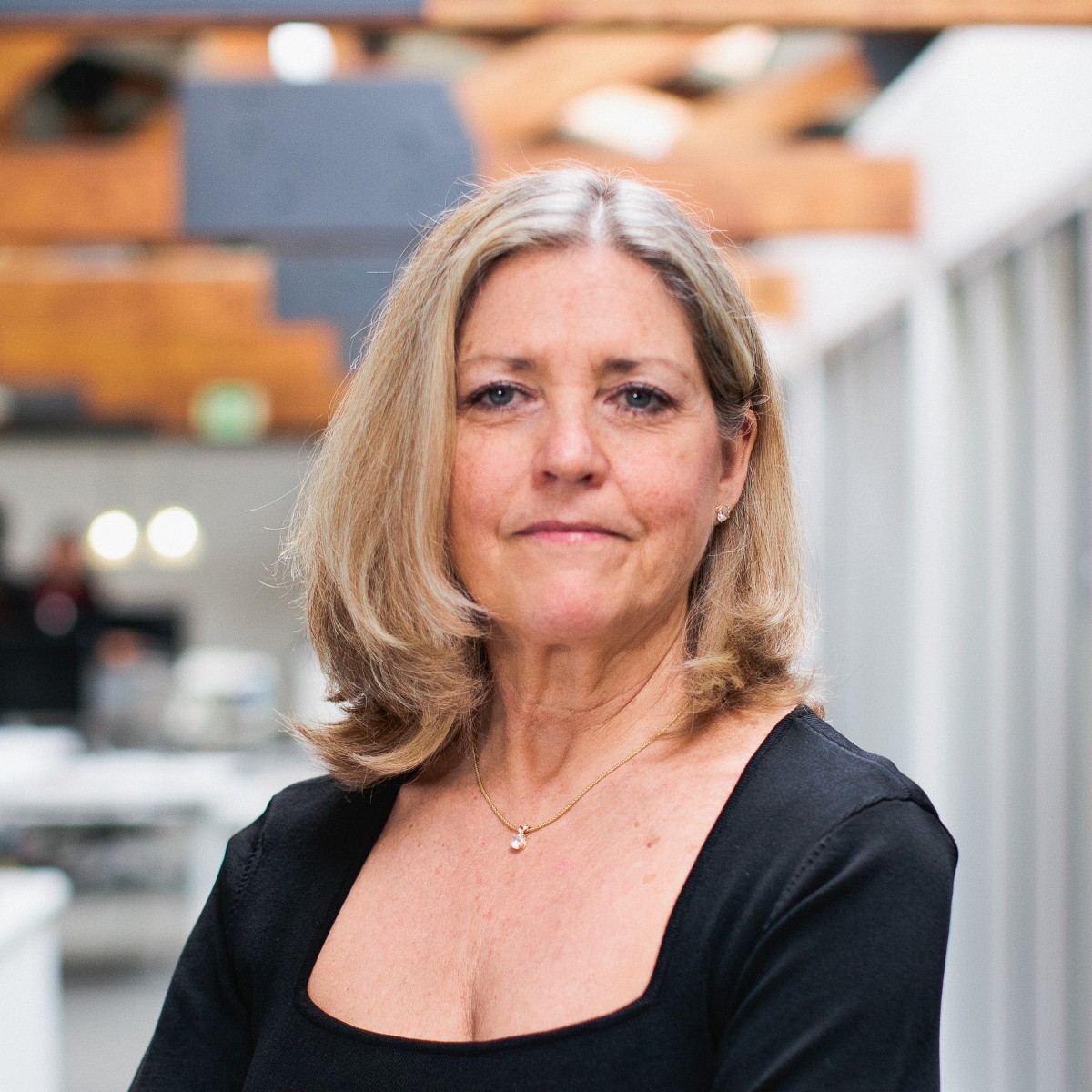 Proactive Care Management with Linda Hand
In this episode of Health Care Rounds, we welcome Linda Hand, CEO of Prealize Health. Linda brings to light some of the largest complexities our nation faces in health care, with emphasis on recognizing the demand to shift from a reactive approach in care management, to a proactive one. John and Linda discuss the evolution of predictive healthcare analytics, highlighting the strategic impact it has within the industry to fundamentally transform and improve care across the board.
What else you need to know
The FDA has authorized the first breath test for COVID-19. The portable device that performs the test, made by InspectIR and about the size of a carry-on suitcase, is designed for use in physicians' offices and hospitals, and at mobile testing sites. Using chromatography gas mass-spectrometry, it produces results in less than 3 minutes. In a study of 2,409 people with and without COVID-19 symptoms, the device correctly identified 91.2% of the positive samples and 99.3% of the negative samples as compared with a PCR test. The FDA cautioned that the device's negative test results should not be used as the sole basis for treatment decisions. InspectIR said it anticipates being able to produce approximately 100 of the breathalyzers per week; each device can evaluate about 160 samples daily.
Trinity Health is buying CommonSpirit Health's stake in MercyOne, a regional health system based in central Iowa and founded in 1998 through a collaboration between Trinity Health and Catholic Health Initiatives. (CHI merged with Dignity Health in 2019, forming CommonSpirit Health.) The two larger health systems said in a news release that recent due diligence led them to decide the best path forward for MercyOne and the communities it serves would be to unify MercyOne's strategies and operations under a sole parent. They expect to finalize the transaction this summer. Financial terms were not disclosed.
Kaiser Permanente and Cigna's Evernorth subsidiary signed a five-year agreement that will give Kaiser Permanente's commercial HMO and EPO plan members access to Cigna's PPO network for emergency and urgent care services while traveling outside of the health system's service areas, starting in August. In addition, according to the announcement, Evernorth's specialty pharmacy, Accredo, will become Kaiser Permanente's preferred external pharmacy for certain limited distribution drugs, and Evernorth's CuraScript SD will be a preferred distributor for purchasing other specialty products. Financial terms were not disclosed.
Humana plans to sell a 60% stake in two Kindred at Home divisions to a private equity firm. When the Louisville, Ky.-based insurer announced a year ago that it was taking full ownership of Kindred at Home by acquiring the remaining 60% stake for $5.7 billion, it said at the time that it intended to maintain only a minority interest in Kindred at Home's hospice and personal care operations. Under a definitive agreement the company signed last week with Clayton, Dubilier & Rice, Humana will divest a 60% stake in those two divisions to the PE firm for approximately $2.8 billion in cash. The transaction is expected to close in the third quarter if regulatory approval is granted. The two divisions will be restructured into a stand-alone operation, with David Causby retaining his current roles as president and CEO.
Louisiana's attorney general is suing OptumRx and UnitedHealthcare, alleging that the two UnitedHealth Group subsidiaries have overcharged the state's Medicaid program billions of dollars by inflating prescription drug prices. Insurers like UnitedHealthcare are required to spend a certain percentage of the income they receive from premiums on medical claims and quality improvements (i.e., the medical loss ratio). But pharmacy benefit managers — like Optum Rx — are not obligated to meet that same requirement. In the lawsuit, AG Jeff Landry contends that Optum Rx had an incentive to inflate the prices it charged for prescription drugs as a means of helping UnitedHealthcare meet the requirement. Multiple news outlets said UnitedHealth told them the lawsuit was without merit.
An "exceptionally aggressive" ransomware group called Hive is targeting the health care sector, the Department of Health and Human Services warned in an alert last Monday. HHS' Office of Information Security said health care organizations should use continuous monitoring and an active vulnerability management program to protect themselves against cyberattack, noting that Hive and its affiliates breached more than 350 organizations last year in the first four months that authorities were aware of the group. HHS also recommended the use of two-factor authentication with strong passwords, and sufficiently backing up critical, sensitive, and operationally necessary data.
Contact Darwin Research Group and we will get right back to you.