Our Take: Humana's second JV with WCAS will invest up to $1.2 billion to open more value-based primary care clinics
May 23, 2022
Editor's Note: Due to the upcoming Memorial Day Holiday, Our Take will return on June 6.
Humana is ramping up its partnership with New York-based investment firm Welsh, Carlson, Anderson & Stowe (WCAS) by establishing a second joint venture (JV) that will develop and operate approximately 100 new payer-agnostic primary care clinics for seniors — at a cost of up to $1.2 billion.
When the two formed their first JV in early 2020, they agreed to invest approximately $600 million to open primary care centers with a focus on Medicare beneficiaries. WCAS was to have majority ownership in the centers, and a Humana subsidiary called Partners in Primary Care would run them and collect a management fee.
At the time, Partners in Primary Care already ran 47 similar centers in six states. Humana said the JV with WCAS would likely more than double that number of centers over the following three years.
In early 2021, as Humana began rebranding its payer-agnostic health care services under the CenterWell umbrella, Partners in Primary Care and another subsidiary, Family Physicians Group, took the name CenterWell Senior Primary Care.
In last Monday's press release, Humana and WCAS revised the numbers for their original JV, saying they would invest up to $800 million to open 67 clinics by early 2023. The estimated 100 additional clinics in their second JV are to be developed from the start of 2023 through the end of 2025.
As with the first JV, WCAS will hold a majority ownership stake. CenterWell Senior Primary Care will receive a management fee, which includes performance-based incentives, for running the clinics.
Humana has the option of acquiring WCAS' stake in the JV down the road, and WCAS has the option of requiring Humana to purchase the investment firm's interest in the JV in years to come.
Our Take: Humana says CenterWell Senior Primary Care is the country's largest provider of senior-focused primary care. We're not sure what criteria the insurer is using to make that statement, but in any case, Humana is serious about cementing its position as a leading provider of primary care for the over-65 crowd, especially those with a Medicare Advantage (MA) health plan.
As of March 31, according to Humana, the insurer's primary care organization was operating 214 senior-focused primary care clinics. That figure includes 37 clinics established through the original JV with WCAS and 177 other, wholly owned centers.
(We're assuming this takes into account the 47 clinics that Primary Partners in Care was running in early 2020, before the first JV was announced, as well as at least 22 clinics that Family Physicians Group had in central Florida when Humana bought the organization in April 2018 and 104 senior-focused primary care centers that another Humana subsidiary, Conviva, was operating when the initial JV came to be. Of note, Conviva — now known as Conviva Care Solutions — and its clinics are not part of the Humana-WCAS JVs.)
Collectively, the 214 clinics serve approximately 180,000 patients in Medicare value-based arrangements and support 58,000 patients through independent practice association arrangements.
Humana said it anticipates adding another three dozen or so clinics by the end of the year. Presumably, some of those could be Conviva-operated centers. Through the JVs with WCAS, Humana plans to add 30 to 50 "de novo" CenterWell clinics each year through 2025.
For now, CenterWell has a presence in just nine states, and that's counting both Kansas and Missouri as part of the Kansas City Metropolitan area.
If Humana wants to retain its title as the leading provider of senior-focused primary care, then it will need to expand its footprint. Other contenders, such as VillageMD and Oak Street Health, will be looking to increase their slice of the profitable MA pie.
Then again, Humana has a leg up on these other competitors with its CenterWell Home Health services, and that advantage could prove to be increasingly important as more older adults seek to stay in their home well into their later years.
As of last month, Village MD's Village Medical at Home had 25 partnerships with home health providers in seven markets, but VillageMD's goal, according to Home Health Care News, is to substantially expand this year, with an eye to having 63 provider partners in 23 markets by the end of 2022.
That pales in comparison to the Kindred at Home network, which Humana now owns in its entirety and has rebranded under the CenterWell moniker. In March, when Humana officially launched CenterWell Home Health, the insurer said when the rebranding was completed that CenterWell Home Health would "support patients from more than 350 locations across 38 states."
The MA pie is plenty large enough for many to enjoy a large slice. Kaiser Family Foundation reported last June that 42% of the total Medicare population was enrolled in an MA plan, and that share was expected to increase to approximately 51% by 2030.
Humana is playing it smart, partnering with WCAS to expand CenterWell Senior Primary Care without having to put up a huge amount of its own cash. We suspect that WCAS isn't too worried about the return on its investment.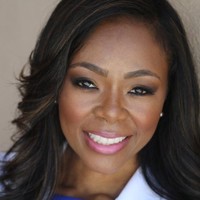 Addressing America's Nursing Crisis with Nurse Alice
This week on Health Care Rounds, John speaks with Alice Benjamin, famously known as Nurse Alice. John and Alice discuss the factors driving the nurse shortage in America and how the pandemic has exacerbated the problem. Alice elaborates on what we need to do to address this now, sharing her passion for tackling some of the fundamental obstacles we face in health care in order to provide better patient outcomes. Alice is Nurse.org's Chief Nursing Officer and is a regular contributor to NBC Los Angeles. She also hosts the popular 'Ask Nurse Alice' podcast. Listen here or wherever you get your podcasts.
What else you need to know
The board of Cerebral — the digital mental health startup being investigated for possible violations of the Controlled Substances Act — named Dr. David Mou as the telemedicine company's new CEO Wednesday, effective immediately. Dr. Mou had served as Cerebral's president and chief medical officer since early last year. Jessica Muse, the firm's chief operating officer, has taken on the additional role of president. Kyle Robertson, the departing CEO who co-founded Cerebral in 2019, reportedly is fighting the board's decision to replace him. Cerebral also confirmed to Fierce Healthcare last week that the company would stop prescribing most controlled substances for new patients, other than those used to treat opioid use disorder. Existing patients who are taking controlled substances will be switched to a different type of medication, titrated off of their current medication, or have their care transferred to a local provider.
Pharmacy benefit managers could find themselves back in the spotlight, now that the Federal Trade Commission once again has a fifth commissioner. In February, the FTC held a public hearing regarding a proposed study into PBMs' business practices. After the hearing, two of the agency's four commissioners, including Chairwoman Lina Khan, voted in favor of proceeding with the study. The other two voted against it, voicing concerns about the study's design but indicating they might consider a revised study. Last week, Vice President Kamala Harris cast a tie-breaking Senate vote to confirm President Joe Biden's nominee, Alvaro Bedoya, as the FTC's fifth commissioner. Bedoya would most likely support conducting the study as it was proposed, though Khan could also try to get the other two commissioners on board by revamping the study design.
Eli Lilly's Mounjaro (tirzepatide) is the first in its class to be approved by the FDA as a treatment for adults with type 2 diabetes. The injectable, once-weekly drug is a dual GIP/GLP-1 receptor agonist approved as an adjunct to diet and exercise to improve glycemic control. The approval was based on results from the SURPASS Phase III clinical development program, in which Mounjaro was evaluated as a monotherapy and as an add-on to standard-of-care treatments. Various dose levels of the drug were compared with Novo Nordisk's Ozempic (semaglutide), Novo Nordisk's Tresiba (insulin degludec), and Sanofi's Lantus (insulin glargine). Mounjaro was better at lowering A1c relative to all of the comparator treatments and led to significantly greater weight loss — a key secondary endpoint. Mounjaro's labeling includes a boxed warning regarding thyroid C-cell tumors. A trial to establish the drug's cardiovascular profile is ongoing. Lilly said it expects Mounjaro to be available "in the coming weeks" but did not provide pricing information. Reuters reported that analysts believe the drug could reach annual sales of $4.7 billion by 2026.
Dartmouth Health and GraniteOne Health called off their merger plans after New Hampshire's attorney general, John Formella, released a statement saying the merger would violate state and federal law by ending competition between the two health systems. "This transaction seeking to combine two of our top four largest systems is unacceptable without appropriate protections for consumers in place," he said, noting that he had worked with both health systems "to arrive at a resolution in the public's interest" but was unsuccessful.
RWJBarnabas and Saint Peter's Healthcare System are a step closer to merging after receiving approval from regulatory authorities in New Jersey. Combining the two health systems would create the state's "first premier academic medical center" located in New Brunswick. The transaction still must clear the Federal Trade Commission.
Dr. Omar Lateef, president and CEO of RUSH University Medical Center, will become the system-wide president and CEO of Chicago's Rush University System for Health (RUSH) on July 1. The board announced Dr. Lateef's new roles Wednesday and said Ranga Krishnan, who has served as CEO of RUSH since May 2019, would serve as senior adviser to the CEO.
Contact Darwin Research Group and we will get right back to you.