Our Take: Humana to acquire primary care centers opened in private equity JV for up to $550 million
Sep 26, 2022
Senior executives at Humana said during a recent Investor Day presentation that the company plans to take full ownership of the first 20 senior-focused, payer-agnostic primary care centers opened in 2020 through a joint venture with private equity firm Welsh, Carson, Anderson & Stowe (WCAS). 
The initial agreement Humana and WCAS entered into in February 2020 included put and call options that allow Humana to acquire WCAS' interest in the joint venture starting five years after the centers are built. WCAS can also require Humana to buy the PE firm's interest in the joint venture.
If Humana exercises its option for the 2020 cohort of centers in 2025, "the cash outlay is expected to be between $450 million and $550 million," Susan Diamond, Humana's chief financial officer, said during the presentation on September 15.
The 2020 JV agreement called for Humana and WCAS to invest approximately $600 million in de novo centers over the span of three years, with WCAS being the majority stakeholder and Humana having a "small" minority stake. Although Humana didn't specify how many centers were to be built, the insurer noted that its Partners in Primary Care subsidiary already operated 47 similar centers, and that number would likely more than double under the JV agreement. 
Humana and WCAS then entered into a second JV agreement in May of this year. Under that agreement, they will invest up to $1.2 billion to open approximately 100 additional centers between early 2023 and the end of 2025. They also revised their first agreement in May, increasing the investment amount from $600 million to $800 million and estimating that a total of 67 new centers would be open by early next year.
During the presentation earlier this month, Renee Buckingham, president of Humana's primary care segment, said 40 new centers have been opened so far, and 25 more would be open by the first quarter of next year. 
With the rebranding strategy that Humana initiated last year, these centers and the ones that Partners in Primary Care already operated are part of CenterWell, which also includes Humana's home health and pharmacy services. For the time being, Humana is keeping the clinics that currently operate under the Conviva brand separate.
Humana plans to add 30 to 50 CenterWell clinics annually through 2025, according to Diamond, with up to half of them being added through acquisitions. The rest will be added through the joint ventures with WCAS.
Diamond noted that Humana has the potential to self-fund new de novo clinic expansion starting in 2026, as the company fully acquires the additional cohorts of centers opened through the joint ventures with WCAS. She said the total cash outlay for those additional cohorts from 2026 to 2030 is anticipated to be between $2.5 billion and $3.5 billion. 
"We plan to continue to expand our primary care platform to build on our
leadership position in this space with the expectation that earnings from this business will become a more meaningful contributor to enterprise earnings as cohorts are acquired from the JV and the business continues to mature and scale beyond 2025," Diamond said. 
As of late August, Humana's CenterWell Senior Primary Care and Conviva Care Centers had more than 222 centers in nine states, according to a press release. CenterWell receives a management fee for operating the centers opened through the joint venture with WCAS. 
Our Take:  As we said when Humana announced its first joint venture with Welsh Carson back in 2020, the company made a smart move. 
Buckingham explained during the presentation that it often takes several years to recoup the upfront costs — typically $6 million to $8 million — to build, open, and operate a new center. 
She said there are three phases for a new center. The first couple of years, the focus is on growth and getting the center to "minimally efficient scale" while patient care is initiated. During this phase, CenterWell is typically compensated under a PCP capitation, she noted. 
During the second phase, there's more emphasis on patient engagement and comprehensive care planning for chronic conditions that have been identified. In this phase, the center transitions to global risk/capitation, she said. 
"The third phase includes ongoing clinical patient management, operating efficiency, and realizing margin expansion," she said, adding that within five years of opening, the centers are expected to be "contribution margin positive."  
Buckingham said more than half of CenterWell Primary Care's membership in the WCAS joint venture markets is with non-Humana payers. 
"While our de novo segment will not contribute positively to our earnings over the next several years, we expect this segment to comprise approximately 35% of our centers and approximately 20% of our membership by 2025, representing potential for significant embedded [earnings before interest, taxes, depreciation, and amortization]] to be realized over the next 10 years," she said. 
By 2025, CenterWell will be operating between 400 and 450 staff centers, including those wholly owned by CenterWell/Humana and the centers opened through the JV, according to Buckingham. 
"[A]ssuming these centers will generate an average of $3 million of contribution margin once they mature, we will have built a portfolio with a potential embedded EBITDA margin of $900 million at maturity," she said. 
When taking into account the potential financial advantages of fully acquiring the cohorts of JV centers, Buckingham said centers could generate "in excess of $1 billion of EBITDA by 2032."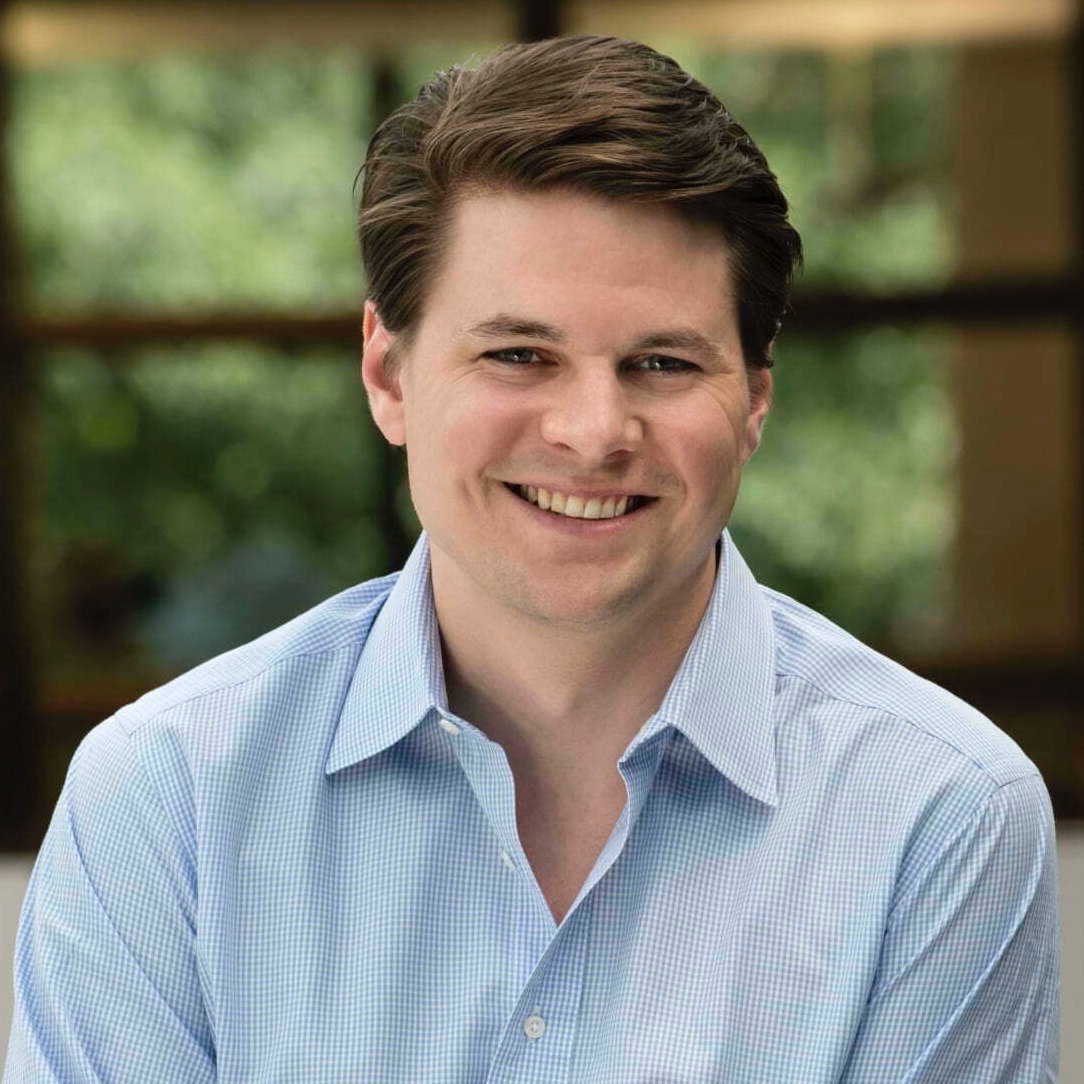 Health Care Rounds: Defragmenting and Rethinking Care Delivery For America's Aging Adults
Welcome to Season 7 of Health Care Rounds! We're excited to bring you new conversations with health care leaders at the forefront of care innovation. In this episode, we sit down with Landmark Health's CEO, Chris Johnson, to discuss the necessity of building value in America's home health industry by creating meaningful patient experiences and preventing high downstream costs. Please take a moment to rate and review us—it helps more interested people find Health Care Rounds!
What else you need to know
A federal judge ruled in favor of UnitedHealth Group and Change Healthcare, denying the Department of Justice's bid to block their proposed $7.8 billion merger. In his ruling, Judge Carl Nichols ordered UnitedHealth to divest Change's ClaimsXten claims payment and editing business to TPG Capital for $2.2 billion. UnitedHealth had already proposed making the divestiture to increase the likelihood of the merger being approved. Assistant Attorney General Jonathan Kanter said in a statement that the DOJ disagrees with the ruling and is evaluating its next steps. The American Hospital Association, the National Community Pharmacists Association, and the American Pharmacy Cooperative issued statements expressing their disappointment in the ruling. NCPA said it believed the acquisition would give UnitedHealth "a massive advantage over its competitors, and it will create an irresistible incentive for the insurance company to use patient data to steer business to its own pharmacy, and away from local, small-business pharmacies."
McKesson plans to acquire Rx Savings Solutions (RxSS) for up to $875 million. The companies signed a definitive agreement, under which McKesson will pay $600 million up front and as much as $275 million more if RxSS performs well financially through 2025. RxSS contracts directly with health plans and self-funded employers to help plan members save on their prescription drugs and improve their medication adherence. The acquisition, which is subject to regulatory approval and other closing conditions, is expected to close in the second half of McKesson's FY 2023. If the transaction is completed, RxSS will become part of McKesson's Prescription Technology Solutions business segment. 
Walgreens agreed to buy the remaining 30% stake in Shields Health Solutions, a specialty pharmacy services provider that partners with nearly 80 health systems nationwide, for approximately $1.37 billion. A year ago, Walgreens acquired approximately 70% of Shields for $970 million. The current transaction is expected to close by the end of this year, according to the announcement. Walgreens noted that Shields will function as a distinct business and brand within Walgreens after the deal has been completed, with Shields' co-founder, John Lucey, serving as CEO. 
Providence will invest $712 million to expand its presence in Orange County, California. According to a press release issued by Providence Mission Hospital, the health system will build two new multi-specialty medical centers in Rancho Mission Viejo and San Clemente, along with a new patient care tower with approximately 100 beds and a new multi-specialty ambulatory surgery center on the Mission Viejo hospital campus. Earlier this year, Providence ended its long-term affiliation with Hoag Memorial Hospital Presbyterian in Orange County. 
GE confirmed that it expects to complete its tax-free spinoff of GE HealthCare in the first week of January 2023. The plan to spin off the division as a stand-alone public company was announced last November. In the latest update, GE named the individuals who have been selected to serve as GE HealthCare's first board of directors. GE's chairman and CEO, H. Lawrence Culp, will serve as non-executive chairman of GE HealthCare. Peter Arduini, who has served as president and CEO of GE HealthCare since the start of this year, will also serve on the board. The spinoff is subject to customary closing conditions and final approval by GE's board members. 
Transforming Management of Opioid Use Disorder with Universal Treatment. NEJM, 9.21.22
What else we're reading
Integrity, by Stephen L. Carter. "A couple of years ago I began a commencement address by telling the audience that I was going to talk about Integrity," Carter writes. "The crowd broke into applause. Applause! Just because they had heard the word integrity — that's how starved for it they were." This Yale law professor takes a weighty topic and makes easy reading of something we all want to have, but probably haven't thought of this carefully. 
Contact Darwin Research Group and we will get right back to you.