Our Take: Health systems, insurers take a 'wait and see; stance on Aduhelm
Jul 26, 2021
At least three large health systems and several major insurers have said they will wait for more information before making any final decisions about Biogen's recently approved Alzheimer's drug, Aduhelm (aducanumab).
The FDA granted accelerated approval of Aduhelm in early June for patients with Alzheimer's disease, even though the agency's panel of expert advisors had voted against recommending approval. The fallout was swift, with the FDA receiving criticism for approving a drug that failed to clearly demonstrate its benefits in clinical testing. Biogen subsequently invited additional controversy by pricing the drug at $56,000 per year — far more than industry analysts anticipated.
Earlier this month, two House committees announced an investigation into the drug's approval and pricing, and Dr. Janet Woodcock, acting commissioner of the FDA, asked the Office of Inspector General (OIG) at the Department of Health and Human Services to conduct its own investigation into the FDA's approval process — presumably to show that Biogen had not unduly influenced the FDA.
CMS also initiated a national coverage determination analysis a couple of weeks ago and is seeking input it can use in deciding whether Medicare will adopt a universal coverage strategy for the drug.
In light of these developments, Cleveland Clinic, New York's Mount Sinai Health System, and Renton, Wash.-based Providence all said last week that they will not administer Aduhelm — at least not for the time being.
Cleveland Clinic said it based its decision on the available clinical evidence and that physicians at the health system could prescribe the drug, but patients would need to go somewhere else to receive their infusions. Mount Sinai is waiting for the OIG to complete its investigation. Providence is holding off until the House investigation has been concluded and more clinical data becomes available.
In the meantime, Anthem and UnitedHealthcare said during their earnings calls this month that they are holding off on deciding whether to cover Aduhelm for their members until they have more data. Earlier, half a dozen Blue Cross and Blue Shield affiliates said they would not cover the drug or would do so only with prior approval. And Point32Health, the entity formed when Tufts Health Plan merged with Harvard Pilgrim Health Care, indicated that it may not cover Aduhelm unless Biogen drastically reduces its price.
Experts at the Institute for Clinical and Economic Reviews (ICER) shared their views after meeting a week and a half ago to discuss the drug. They voted unanimously, 15-0, that Aduhelm does not provide additional benefits when compared with routine care for Alzheimer's disease. ICER also addressed Biogen's pricing of Aduhelm, stating that the organization's revised Evidence Report "finds the price range needed to reach standard cost-effectiveness thresholds for Aduhelm is $3,000–$8,400, representing an 85%–95% discount from the announced list price."
Our Take: Anyone who has ever been a caregiver for someone with Alzheimer's disease, or has had a family member with it, knows what a horrible disease it is. Even learning that you're genetically predisposed to developing Alzheimer's disease can be terrifying.
It's understandable, then, that millions of patients and their families are desperate for a treatment that can at least delay progression of the disease. So many Alzheimer's drug candidates have failed in clinical trials — and not too long ago, it looked as if aducanumab was one of them.
Like everyone else who is following the Aduhelm saga, we're eager to see what the investigations turn up. Until the reports are released, and probably even afterward, the controversy surrounding the drug will surely continue to swirl.
We wonder, though, would there be as much scrutiny if the drug were priced at $8,000 a year instead of $56,000?
Biogen's CEO, Michel Vounatsos, reportedly berated critics and the media during an earnings call last week for fomenting the controversy, and the company's chief of research and development, Dr. Alfred Sandrock, said in "an open letter to the Alzheimer's disease community" that "Aduhelm's approval has been the subject of "extensive misinformation and misunderstanding."
We'll do as Cleveland Clinic et al. are doing: wait and see.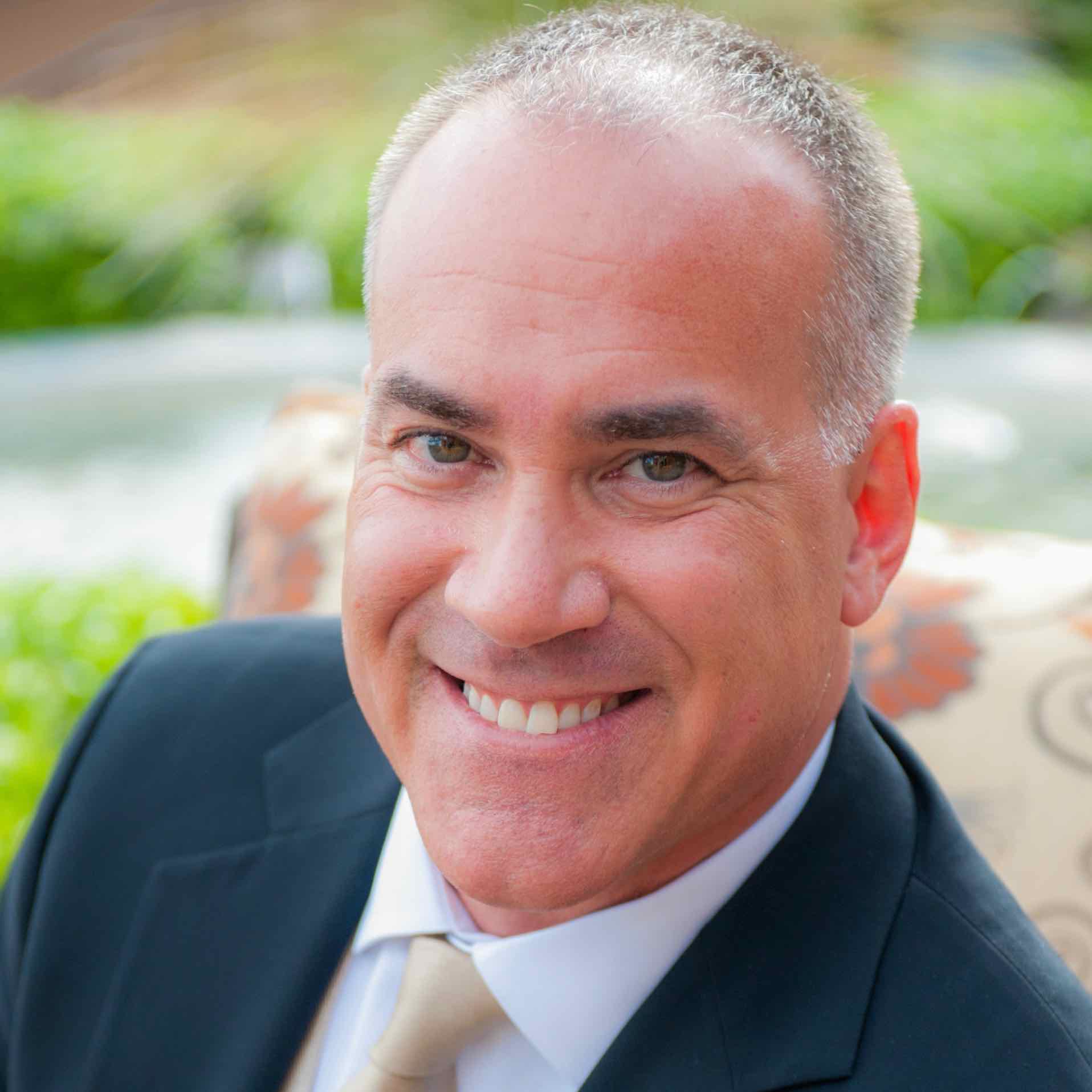 Relentless Health Value Podcast: John sits down with Stacey Richter 
"What's Going On Over at Health Systems?" Stacey Richter asks Darwin Research Group CEO John Marchica this week on Relentless Health Value — the longest running business-focused health care podcast. In this episode, John reviews top-line results from Darwin's latest quarterly survey of integrated health systems, and they discuss some of the challenges health systems are facing in the wake of the pandemic. Find it here or wherever you get your podcasts.
What else you need to know 
As the number of hospitals and health systems requiring their employees to be vaccinated for COVID-19 continues to climb, the American Hospital Association saidit supports such mandates as long as certain policies are put in place, such as exemptions for medical reasons and religious beliefs, and workers are given scheduling flexibility and/or time off to receive and recover from the vaccine. In related news, starting next week, employees at New York City's public hospitals and health clinics will have to be vaccinated or get tested weekly, or be suspended without pay, Mayor Bill de Blasioannouncedon Wednesday. Meanwhile, the FDA granted Pfizer and BioNTech's biologics license application for their COVID-19 vaccine priority review. Although the FDA's target action date for the BLA is next January, the agency is expected to approve the vaccine considerably sooner. Ochsner Health said Wednesday that it would require its employees to be vaccinated when the FDA issues full approval of the vaccines.
Johnson & Johnson (J&J) and three distributors agreed to a $26 billion settlementon Wednesday to resolve nearly 4,000 opioid-related lawsuits. J&J will pay up to $5 billion over nine years, and distributors AmerisourceBergen, Cardinal Health, and McKesson will pay up to $21 billion over 18 years. Most of the money will be allotted to states and local jurisdictions to be used for opioid prevention and treatment programs. Under the 10-year settlement agreement, the distributors are required to establish a centralized independent clearinghouse to collect dispensing data, and J&J cannot sell opioids or fund grants to third parties to promote the drugs.
Telemedicine use "rose faster and reached higher absolute levels" among Medicare beneficiaries who were patients of primary care organizations reimbursed under advanced value-based payment models (shared savings with downside financial risk and capitation) as compared with those at organizations reimbursed under fee for service, a study recently published by JAMA indicates. The researchers analyzed data for more than 1 million members who were continuously enrolled in Humana Medicare Advantage HMO plans from Jan. 1, 2019, to Sept. 30, 2020. They said the results suggest that "accountability for cost, quality, and disease management under value-based payment models — and the infrastructure, technology, and management systems of organizations engaging in these models — may have been a stronger catalyst for telemedicine adoption than recouping revenue from deferred in-person visits."
The Value in Health Care Act wasreintroduced in the House on Tuesday, with some changes. The bipartisan legislation, which aims to encourage ACO participation in the Medicare Shared Savings Program, was introduced in the previous Congress but did not advance to the Senate. Among its provisions, the legislation would increase the percentage of shared savings that newly participating ACOs could receive (up to 60%) and modify the risk adjustment process used to determine whether ACOs reach spending thresholds. The revised bill also includes a requirement for the Government Accountability Office to study health outcomes for beneficiaries in the ACOs versus those receiving care through traditional fee-for-service arrangements. In a letterto lawmakers, 13 organizations representing hospitals, physicians, and other providers expressed their support for the legislation.
Eligible UnitedHealthcare members will have access to the Peloton App free of charge for up to a year, starting Sept. 1. The partnership between the two companies — the first that Peloton has entered into with a health plan, according to apress statement— will offer nearly 4 million fully insured members of employer-sponsored health plans free access to Peloton's live and on-demand fitness classes via a 12-month digital subscription or a four-month waiver for a Peloton All-Access Membership.
Contact Darwin Research Group and we will get right back to you.