Our Take: FDA grants accelerated approval to Biogen's Alzheimer's drug, creating more controversy
Jun 14, 2021
The Food and Drug Administration sparked dispute last Monday with the accelerated approval of Biogen's Aduhelm (aducanumab-avwa) for the treatment of Alzheimer's disease.
The drug is the first new treatment approved for Alzheimer's disease since 2003.
"Currently available therapies only treat symptoms of the disease; this treatment option is the first therapy to target and affect the underlying disease process of Alzheimer's," said Dr. Patrizia Cavazzoni, director of the FDA's Center for Drug Evaluation and Research (CDER). "As we have learned from the fight against cancer, the accelerated approval pathway can bring therapies to patients faster while spurring more research and innovation."
Aduhelm was evaluated in three clinical trials (EMERGE, ENGAGE, and PRIME) with 3,482 participants who had early Alzheimer's disease. According to the FDA, those who received Aduhelm "had a significant dose- and time-dependent reduction of amyloid beta plaque" in the brain — the surrogate endpoint that supported the accelerated approval — whereas those in the control groups had no such reduction.
Our Take: The stakes were high, and no matter which way the FDA's decision went, somebody was going to be upset. Millions of people living with Alzheimer's disease have been hoping for a drug that will treat the disease and not just the symptoms. Many scientists in the field, however, including several on the FDA's Peripheral and Central Nervous System (PCNS) Drugs advisory panel, aren't convinced that Aduhelm is the answer.
The list of failed drug candidates is long and includes monoclonal antibodies, gamma secretase inhibitors, BACE inhibitors, and tau aggregation inhibitors, among others. In just the last few years, AstraZeneca, Biohaven, Eli Lilly, Johnson & Johnson, Merck, Roche and a host of other drug companies have eliminated Alzheimer's drug candidates from their pipelines, often in the late stages of development.
In fact, in March 2019, Biogen and its partner on the drug, Eisai, discontinued the Phase III EMERGE and ENGAGE trials of aducanumab based on the results of a futility analysis. The studies were being conducted to evaluate the drug's ability to slow cognitive and functional impairment. An independent data monitoring committee found that the trials were unlikely to meet their primary endpoint. A Phase II study and a long-term extension of the Phase Ib PRIME trial were also discontinued at that time.
Biogen took a huge financial blow, dropping $18 billion in value, and people living with Alzheimer's disease thought they had lost another hope with the setback.
But seven months later, Biogen and Eisai announced that they would file for regulatory approval based on a new analysis of data from the two Phase III studies. That analysis, conducted in consultation with the FDA, showed that aducanumab "reduced clinical decline in patients with early Alzheimer's disease." Those results, Biogen said, "were driven primarily by greater exposure to high-dose aducanumab in the larger dataset as compared to data available at the time of the futility analysis."
In only one of the studies, EMERGE, did participants who received the highest dose of the drug demonstrate a small but statistically significant improvement on a clinical dementia scale — the study's primary endpoint. Despite having an identical design, the ENGAGE study did not meet its primary endpoint. Instead, participants in that trial who received placebo actually did marginally better on the scale than did those who received the high dose of Aduhelm. Usually, the FDA requires two convincing studies to approve a drug.
Biogen completed the submission of its Biologics License Application last July, and the PCNS Drugs advisory panel met in November to discuss whether to support the application. After its review, the independent panel of experts decided — strongly — against recommending approval of the drug, pointing to a lack of evidence that it can effectively treat the disease.
In response to the FDA's approval of Aduhelm, three members (so far) have resigned from the PCNS advisory committee. They share the concern that the available evidence for the drug is weak and that patients could be treated with a drug that is ineffective. Moreover, some patients could experience harmful side effects.
Just as concerning is whether this approval will set a precedent — lowering the bar, so to speak, for the approval of other drug candidates that demonstrate only modest benefits at best.
Anticipating "the attention surrounding this approval," Dr. Cavazzoni, CDER's director, published a statement on the FDA's website defending the agency's decision. She acknowledged that "the data included in the applicant's submission were highly complex and left residual uncertainties regarding clinical benefit." She noted that that was the reason the FDA decided to use the accelerated approval pathway for its review, citing the "unmet need" of patients with Alzheimer's disease and "an expectation of clinical benefit despite some residual uncertainty regarding that benefit." Ultimately, she wrote, the agency concluded that Aduhelm's benefits outweighed the risks. She also noted that the advisory panel did not discuss accelerated approval as an option.
Biogen has set the list price for Aduhelm, which is administered every four weeks as an infusion, at $56,000 for a year of treatment and said it would not raise the price for four years. The company has established financial assistance programs for patients and said it intends to enter into a value-based contract with Cigna Corp. Brain scans will be necessary to determine whether someone is a candidate for treatment, and more brain scans will be necessary to monitor for side effects — such as brain swelling — during treatment, further adding to costs.
The $56,000 price tag is substantially higher than the $10,000 to $30,000 price per year that analysts were expecting, and the Institute for Clinical and Economic Review (ICER) said a hypothetical drug would need to halt dementia entirely to merit Biogen's price for Aduhelm. Given the existing evidence, ICER said a fair price would be in the range of $2,500 to $8,300 a year. If only the positive data from the EMERGE trial were considered, ICER said the health gains for patients could support an annual price of $11,000 to $23,100.
Aduhelm's broad approval for patients with Alzheimer's disease in general opens up the potential for physicians to prescribe the drug for even those with advanced disease, not just those in the early stages like the clinical trial participants. Currently, there are approximately 5.8 million people in the U.S. with Alzheimer's disease, and there are about 500,000 new diagnoses each year.
Think about the ramifications this could have on Medicare's budget. Analysts at Bernstein estimate that 96% of Aduhelm's market is expected to be in the Medicare population, according to Fierce Healthcare. Modern Healthcare estimated that if even just 500,000 Medicare beneficiaries are prescribed Aduhelm, it would cost the program almost $29 billion annually.
Biogen said it plans to start shipping Aduhelm within about two weeks, and that an estimated 900 treatment centers across the country are ready to start administering the drug.
The drugmaker is also partnering with CVS Health to launch an initiative focused on brain health and disease education. As part of that effort, CVS Health will offer cognitive screenings through its Project Health program, starting in September in more than a dozen large metropolitan areas.
Eventually, we will learn more about how effective Aduhelm may or may not be. The dust will settle and payers will figure out their approach to covering the drug. Physicians will decide whether they're going to prescribe it and, if so, for whom. Policy wonks will continue to debate the FDA's decision to approve the drug, as well as any fallout from the decision, and lawmakers will propose more legislation aimed at reeling in the cost of high-priced drugs like Aduhelm.
Fortunately, while Aduhelm is the first new Alzheimer's drug to be approved in nearly three decades, there are others on the horizon — 125, according to a study published on May 25 by the Alzheimer's Association. Of those, 27 are in Phase III trials. It's entirely possible that one or more of them could demonstrate greater efficacy than Aduhelm has shown thus far.
One thing is certain: People who are living with this insidious disease will continue to hope. And many of them will take Aduhelm while they wait for something better.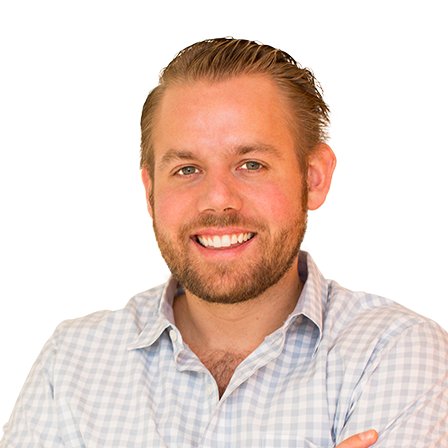 Health Care Rounds: Building A Platform to Match the Demands of Healthcare Transportation, with Veyo CEO Josh Komenda
This week on Health Care Rounds John speaks with Josh Komenda, the cofounder and CEO of Veyo, a full service, non-emergency medical transportation broker that manages benefits for Medicaid and Medicare programs, state governments, and managed care organizations. He and John speak about how the health care transport industry is transforming and how Veyo is playing an active role in that transformation. Listen here or wherever you get your podcasts.
What else you need to know 
In a $7 billion deal, tech companies Datavant and Ciox Health will merge. Established in 2017 by biotechnology firm Roivant Sciences and based in San Francisco, Datavant uses its technology to de-identify, protect, and connect patient and other health care data, with the goal of eliminating information silos. Ciox Health, based in Alpharetta, Ga., is a clinical data network/health care information management company. The resulting entity, to be named Datavant, will be the largest health data ecosystem in the U.S., according to a press release. It will provide data services to more than 2,000 hospitals and over 15,000 clinics, as well as health plans, health data analytics companies, life sciences companies, academic institutions, nonprofits, and government agencies. The transaction is supported by an investor group that includes affiliates of Merck, Labcorp, Cigna, Johnson & Johnson, and others, as well as "a significant new investment" by Sixth Street. Ciox Health's CEO, Pete McCabe, will be CEO of the combined company, and Travis May, Datavant's current CEO, will be president and a board member. Provided regulatory approvals are obtained, the transaction is expected to close in the third quarter.
Medline Industries scored an estimated $30 billion to $34 billion investment from three private equity firms — Blackstone, Carlyle, and Hellman & Friedman — and Singapore's sovereign wealth fund, GIC. Based in Northfield, Ill., Medline is a privately held manufacturer of medical equipment and supplies that does business in more than 110 countries. The company generated revenue of $17.5 billion in 2020. According to the press announcement, Medline will continue to be privately held and the Mills family who founded the business in 1966 will still be Medline's largest single shareholder, even though the new investors will own a majority stake. Medline said it will use the investment to expand its product offerings, increase its global presence, and continue building out its supply chain infrastructure. The transaction, subject to regulatory approvals and customary closing conditions, is expected to be completed by the end of the year.
One Medical will acquire Iora Health for approximately $2.1 billion in stock.  Based in San Francisco, One Medical is a membership-based, technology-powered primary care organization that combines digital health and in-office care. Boston-based Iora Health is a member- and value-based primary care group that focuses on serving Medicare populations; it recently began participating in CMS' direct contracting model. Under the terms of the definitive agreement the two companies signed, Iora Health shareholders will receive 56.1 million shares of One Medical common stock, ultimately giving them an estimated 27% stake in the combined company. If shareholders of both companies and regulatory authorities approve the transaction, it is expected to close later this year.
In a deal valued at $4.2 billion, digital health startup Babylon Health will go public by merging with Nashville, Tenn.-based Alkuri Global Acquisition Corp., a special purpose acquisition company. Based in London, Babylon describes itself as a "digital-first, value-based care company covering 24 million people across four continents," including North America. The transaction reflects an enterprise value of $3.6 billion for Babylon and will provide the company proceeds of up to $575 million. Babylon said in a press release that it would use the capital to expand its services and scale its operations. The merger is subject to approval by Alkuri Global's shareholders and regulatory authorities; it is expected to close by year-end.
UnitedHealthcare drew considerable flak over a coverage policy it posted for providers regarding emergency department claims for commercial, fully insured members. The insurer said it would begin denying some of the claims if an internal assessment found that the services provided were nonemergent. Providers would then have the option of submitting an attestation. Hospitals and physicians were quick to denounce the retroactive denial policy, much as they did a similar one that Anthem rolled out in 2017. UnitedHealthcare's policy was to take effect in many states on July 1, but the company said on Thursday that it had decided to delay implementation until "at least the end of the national public health emergency period."
Walmart and Amazon have both added prescription discounts as membership perks. Last Monday, Walmart announced its program, called Walmart+ Rx for less, which lets members use the discounts — zero cost for select drugs and discounts of up to 85% for thousands of others — instead of their health insurance at any Walmart pharmacy. The program is being administered by MedImpact. On Tuesday, Amazon initiated its prescription discount program for Prime members, making some drugs available for $1 per month on a six-month supply. The program also offers other discounts for members who pay without insurance, as well as free two-day delivery.
Contact Darwin Research Group and we will get right back to you.