Our Take: CVS launches new biosimilar subsidiary Cordavis
Aug 28, 2023
Editor's note: Due to the upcoming Labor Day holiday, Our Take will return on September 11.
CVS Health made a big splash Wednesday by announcing that it will work directly with drug manufacturers to commercialize or co-produce biosimilars through a new, wholly owned subsidiary called Cordavis. 
The subsidiary, CVS Health said, will develop a portfolio of products that can facilitate broader access to biosimilars, thereby creating more competition and, in turn, lowering prices. 
"Biosimilars are crucial to creating competition and reducing costs for specialty pharmaceuticals where drug prices are rising the fastest," said Prem Shah, chief pharmacy officer at CVS Health and co-president of the company's pharmacy and consumer wellness segment. "Through our direct involvement, we will expand the supply chain and ensure biosimilar availability in the market."
The first product in Cordavis' portfolio will be a biosimilar version of AbbVie's Humira (adalimumab). 
Novartis' Sandoz unit launched a Humira biosimilar in the U.S. on July 1, which it markets as Hyrimoz (adalimumab-adaz). Now, Cordavis will partner with Sandoz to commercialize and bring to market a private-label version of Hyrimoz. Cordavis anticipates launching the product in the first quarter of 2024.
CVS Health said the list price of its private-label Hyrimoz will be more than 80% lower than Humira's current list price of $6,922 for a four-week supply. 
In separate news, CVS Health plans to lay off more than 500 Aetna employees, starting in October, as part of a recently announced restructuring initiative that will reduce CVS Health's overall workforce by about 5,000, or less than 2%. 
Other layoffs, according to Worker Adjustment and Retraining Notification (WARN) filings, will affect CVS Health employees in Rhode Island, where the company has its headquarters, as well as workers in New York, Florida, and Arizona. CVS Health employees in other states will also lose their jobs, but so far not enough to meet the threshold that requires WARN filings.
Our Take: The U.S. biosimilar market in the U.S. is expected to grow from approximately $9.5 billion in 2022 to more than $100 billion by 2029, according to a market research report by Fortune Business Insights. As of April 2022, the report noted, just 35 biosimilar products had been approved by the FDA, and of those, only 21 had been made available commercially in the U.S.
But as Humira began losing patent exclusivity this year, more than half a dozen companies started to introduce biosimilar versions of the blockbuster. The wave of new biosimilars was fully expected, given Humira's status as the world's top-selling prescription drug; the last couple of years, annual sales of Humira exceeded $20 billion.
Amgen was the first to launch a Humira biosimilar, introducing Amjevita (adalimumab-atto) in January. The company set two list prices for Amjevita: one that was 55% below Humira's list price, and one that was 5% lower than Humira's list price. Amgen said the goal was "to provide broad access for patients by offering two options to health plans and pharmacy benefit managers."
In July, seven other companies (including Sandoz) launched Humira biosimilars. Some, Reuters reported, set the list price for their products high enough to compete with one another for leverage with PBMs. Two followed Amgen's example and set multiple list prices, and two set their list prices at an 85% discount to Humira's list price, according to Reuters. 
Coherus BioSciences is one of the companies that set its list price approximately 85% below Humira's list price. Coherus also said it planned to offer its Humira biosimilar, Yusimry (adalimumab-aqvh), to customers of the Mark Cuban Cost Plus Drug Co. for $569.27 plus dispensing and shipping fees.  
In cases where drug manufacturers establish dual list prices for the same biosimilar (or drug), the higher price is usually for PBMs, who, after rebates and discounts, pay a substantially lower net price. The second list price is typically for high-deductible health plans. 
When Sandoz launched Hyrimoz, it set a list price of approximately $6,600 per month for the product. If Cordavis follows through and prices its private-label biosimilar more than 80% lower than Humira's list price, the Cordavis version of Hyrimoz will have a list price of less than $1,400 per month. 
This isn't CVS Health's first foray into bringing lower-priced prescription products to the market. The company began partnering with Cardinal Health in 2014 on a joint venture called Red Oak Sourcing to negotiate generic drug supply contracts for both companies.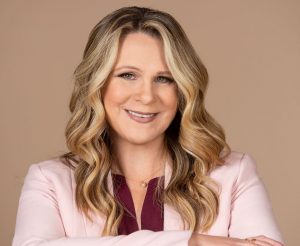 Health Care Rounds #161: Executive Leadership Development with Laurie Smith
Health systems across America have grappled with financial difficulties, staffing challenges, and high rates of employee burnout in the aftermath of the COVID-19 pandemic. Today, we sit down with Laurie Smith, former Billings Clinic chief nursing officer and founder of Laurie Lee Leadership, who talks about the importance of executive leadership development in overcoming these persistent industry obstacles. Listen here or wherever you get your podcasts.
What else you need to know
Epic and Microsoft expanded their collaboration again with a focus on scaling up the integration of conversational, ambient, and generative AI technologies into Epic's electronic health record ecosystem, according to a Microsoft blog post. The two companies are working to deploy "dozens of copilot solutions." Some are designed to enhance productivity through note summarization and embedded ambient clinical documentation. Some are intended to streamline manual and labor-intensive processes — for example, by offering coding suggestions based on clinical documentation in the patient's EHR. And one solution will add natural language queries and interactive data analysis to Epic's SlicerDicer, a software tool that allows users to quickly search through and gain insights from large populations of patient data.
Registered nurse positions at MedExpress Urgent Care, a Morgantown, W.V.-based subsidiary of UnitedHealth Group's Optum, will be eliminated at nearly 150 clinics nationwide in September, NBC-affiliate WSAZ-TV reported earlier this month. An undisclosed number of employees have been laid off recently at Optum and some of its other subsidiaries, including San Antonio, Texas-based WellMed Medical Management. The cuts are part of a larger workforce reduction at Optum and subsidiaries, according to sources that cited social media posts by employees who say they've lost their jobs. Becker's Hospital Review reported that UnitedHealth Group had not filed any WARN documents with state regulators regarding mass layoffs as of the middle of last week. UHG provided Becker's with a statement saying the company continually reviews its capabilities and services "to meet the growing and evolving needs of our businesses and the people we serve." The statement said UHG would "support affected team members with job placement resources" and, where possible, offer them other positions within the company. 
Novo Nordisk brought Thermo Fisher on board in April as a contract manufacturer to help meet U.S. demand for the weight-loss drug Wegovy (semaglutide), Reuters reported last week. According to Reuters, Thermo Fisher is filling Wegovy injector pens at its plant in Greenville, N.C. Novo Nordisk's first contract manufacturer for Wegovy, Catalent, has had problems at its factory in Brussels. Reuters reported last month that the Catalent factory repeatedly breached the FDA's sterile-safety rules and failed to conduct required quality checks. Although the Brussels plant was shut down twice after FDA inspections, Reuters noted that the FDA subsequently said the problems were not a threat to public safety and agreed to let the facility stay open while Catalent addresses the problems. Novo Nordisk plans to add a third contract manufacturer later this year, Reuters reported, and is building three new manufacturing facilities of its own.
Blue Premier, a value-based contracting program at Blue Cross and Blue Shield of North Carolina (Blue Cross NC), saved almost $164 million in health care costs last year, bringing the total savings to nearly $650 million since the program was launched in 2019, the insurer said in a press release. More than 800 primary care practices and 12 major hospitals and health systems throughout the state participate in the program and are jointly accountable with Blue Cross NC for meeting quality and cost targets. Participants have earned almost $438 million in shared savings since the program started, including more than $117 million last year.
Dr. Mark Gwynne, president of UNC Health Alliance, the clinically integrated network and population health services organization at UNC Health, said the organization's network physicians and hospitals "have improved outcomes across chronic conditions like diabetes and hypertension while also building new infrastructure to directly care for patients with behavioral health needs. Managing patients and families more holistically also means meeting them where they are by offering virtual care, hospital care at home, and many other in-home needs, all of which Blue Premier has helped happen." 
The Medicare Shared Savings Program (MSSP) saved $1.8 billion in 2022 — the second-highest annual savings since the program began more than a decade ago, CMS noted when announcing the 2022 results. Approximately 63% of the program's participants earned payments last year based on their performance. Becker's Hospital Review noted that the $1.8 billion in savings represents just 0.24% of Medicare's total budget of $747 billion. 
An agency within the Department of Health and Human Services is launching a project to improve cybersecurity for the health care industry. The Advanced Research Projects Agency for Health is soliciting technology proposals for the project, called Digital Health Security, or DIGIHEALS. One of the project's main goals is to ensure that patients can continue to receive care if a medical facility experiences a widespread cyberattack. To prevent large-scale attacks, the initiative will focus on "cutting-edge security protocols, vulnerability detection, and automatic patching." 
Contact Darwin Research Group and we will get right back to you.