Our Take: CVS could make major primary care acquisition by year-end, execs suggest on earnings call
Aug 08, 2022
During a quarterly earnings call last week, CVS Health's CEO, Karen Lynch, said the company expects to enhance its health services in three categories — primary care, provider enablement, and home health — and is confident of taking "the next step on this journey by the end of this year."
She also acknowledged that CVS Health "can't be in … primary care without M&A."
The company's chief financial officer, Shawn Guertin, followed up by saying that CVS Health has been "very active in evaluating a wide range of assets in and around the care delivery space."
CVS reportedly was considering acquiring One Medical before Amazon announced its plans last month to pick up that primary care provider for $3.9 billion.
With Walgreens, Walmart, and Amazon all making greater inroads into the delivery of primary care services, CVS Health has to go beyond its in-store MinuteClinics to remain competitive in this area.
CVS Health just launched a virtual primary care service in late May, which it is selling to Aetna fully insured, self-insured plan sponsors and CVS Caremark clients. The service will give eligible members virtual access to primary care, on-demand care, chronic condition management, and mental health services, with the option of receiving in-person care at an in-network provider, as needed.
Acquiring a primary care provider with a substantial network of physicians would allow CVS Health to quickly scale that service and potentially make it available to a much larger swath of the population.
Some analysts have speculated that CVS Health could buy multiple regional primary care providers — and Guertin may have alluded to that possibility on the earnings call when he said, "Our vision is something new and differentiated …, and thus, there is no one-and-done asset there [to acquire]."
Regarding its financials, CVS Health outperformed analysts' expectations for the second quarter, reporting net income of $2.95 billion, up from $2.8 billion in the same quarter last year. Total revenue for the quarter was up 11% in comparison with the previous year's quarter, at $80.6 billion.
As a result of its strong performance in the second quarter, the company raised its full-year adjusted earnings per share guidance to between $8.40 and $8.60.
Our Take: When CVS Health announced in November that it would be closing roughly 300 stores a year for the next three years, it said the decision was based on the company's evaluations of changes in population, consumer buying patterns, and future health needs.
The intent was to ensure that the company has "the right kinds of stores in the right locations for consumers and for the business."
At the same time, CVS Health said it was creating new store formats, with three distinct models that would serve as "community health destinations." One of those three models were sites dedicated entirely to offering primary care services.
During CVS' investor day in December, Lynch reiterated the company's strategic focus on primary care, stating that CVS Health is uniquely positioned to fix the country's broken health care system.
"We will further build out our primary care offering to guide consumers on the care continuum to the sites and the providers that meet their needs," she said. "A hallmark of primary care is owning the longitudinal relationship with the patient. Consumers are seeking this type of relationship. We can be at the center of their care.
"The traditional relationship is between the patient and the doctor. We're going to shift the model to be centered around the patient with a multidisciplinary care team that all work together. The team will be led by a physician and include nurses, social workers, pharmacists, and other health care practitioners."
CVS Health has said that about 85% of the U.S. population lives within 10 miles of a CVS store, though the numbers could shift somewhat with the planned store closings. Lynch said on the call that nearly 4.8 million customers engage with the company at CVS locations every day.
A new report by Bain & Company indicates that nontraditional entities — including retailers like CVS, Walgreens, Amazon, and Walmart, as well as payviders, advance primary care disrupters, and concierge providers — could capture up to a third of the U.S. primary care market by the end of the decade.
Retailers, specifically, could account for up to 10% of total primary care by 2030, the report said, attracting customers through better access and convenience, particularly in rural and other underserved areas.
Meanwhile, through continued vertical integration, payers and payer-owned services companies could capture up to 15% of the primary care market.
The shift from fee-for-service to value-based reimbursement models is fueling much of the change, according to the report.
Other changes the report's authors anticipate in the next several years include care models with a greater focus on specific populations, broader adoption of multidisciplinary care teams, and an increase in alternative sites and channels of care.
"Virtual health could climb to 20% of market penetration by 2030," the report noted.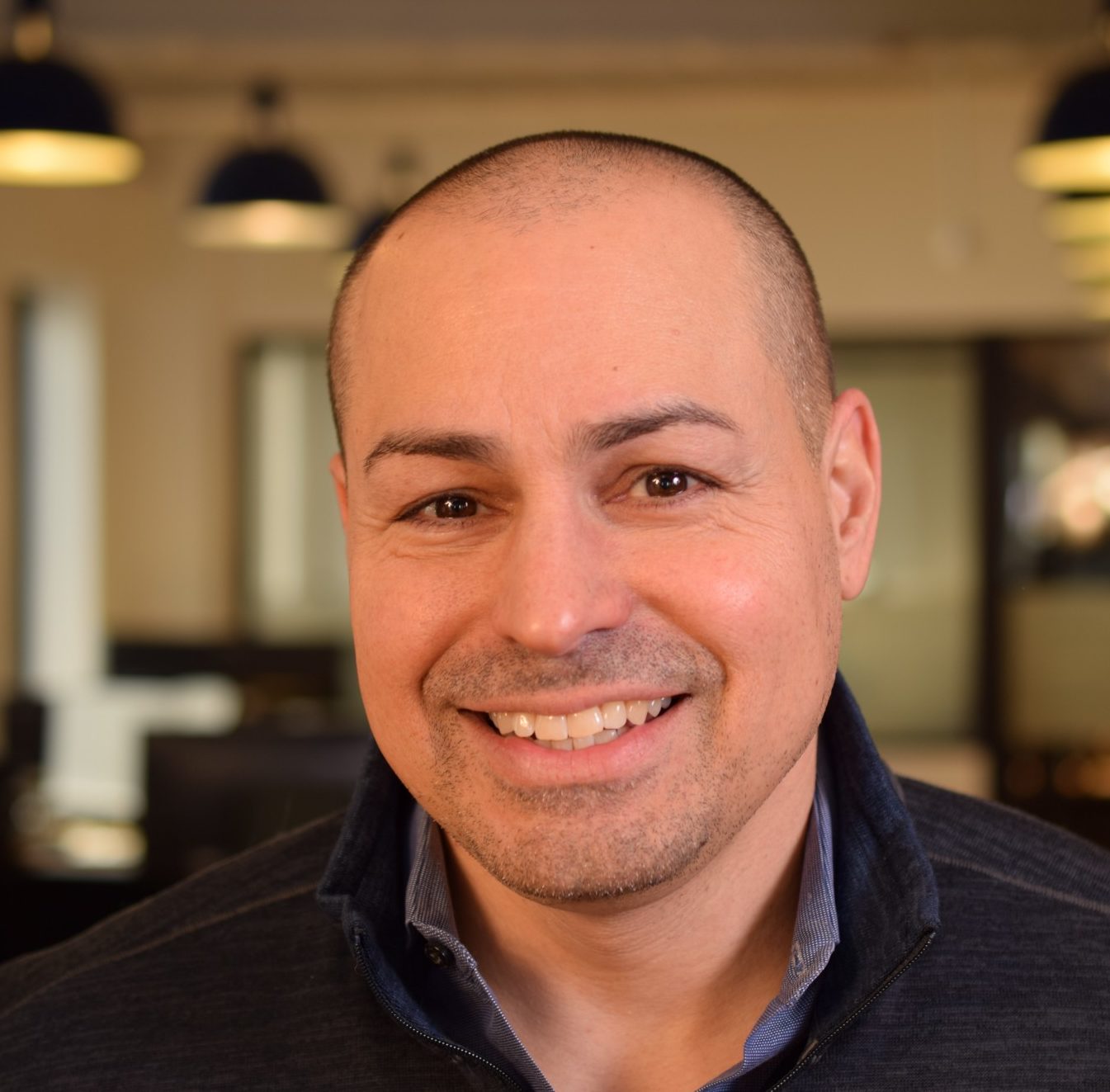 ENCORE: Reinventing the PBM Model with A.J. Loiacono
In the past, we've reported on Capital Rx, a PMB with a "clearinghouse model" designed to eliminate spread pricing and price variability – and promote greater transparency. In this episode, John sits down with A.J. Loiacono, a veteran entrepreneur and CEO of Capital Rx. Listen in and learn how A.J. intends to fix the multitude of issues with pharmaceutical pricing. This encore pod is one of the most downloaded Health Care Rounds interviews since we started in May 2018.
What else you need to know
Amgen will acquire ChemoCentryx in a deal valued at $3.7 billion. Based in San Carlos, Calif., ChemoCentryx focuses on developing oral drugs to treat autoimmune diseases, inflammatory disorders, and cancer. The 25-year-old company had its first drug approved last fall. Tavneos (avacopan) is a first-in-class treatment for ANCA-associated vasculitis, a systemic autoimmune disease that leads to inflammation and the destruction of small blood vessels, eventually damaging the kidneys, lungs, and other organs if left untreated. The boards of both companies approved the acquisition, though it is still subject to approval by ChemoCentryx shareholders and regulatory authorities. Amgen said in a press release that it expects the transaction to close in the fourth quarter.
Rush Health Systems, a seven-hospital system based in Meridian, Miss., officially became part of New Orleans-based Ochsner Health on Aug. 1 and will be known as Ochsner Rush Health moving forward. Along with expanding access to care for patients in east Mississippi and west Alabama, the merger will result in Rush's regional hospitals being rebranded with the Ochsner name. The announcement also noted that Ochsner Rush Health will raise its minimum wage to $12 per hour, a move that will affect more than 400 employees and represents a $1.5 million investment. Ochsner Rush Health also has more than 30 clinics, 250 staff and contracted physicians, and 95 advanced practice providers.
CivicaScript has launched its first product, abiraterone acetate, which is used in combination with prednisone to treat metastatic prostate cancer. CivicaScript is the subsidiary Civica Rx formed in January 2020 together with the Blue Cross Blue Shield Association (BCBSA) and 18 independent BCBS companies to develop more affordable versions of commonly prescribed high-cost generic drugs. The launch announcement said CivicaScript's version of abiraterone (250 mg) is available to pharmacies at the cost of $160 for a bottle of 120 tablets. The company is recommending that pharmacies charge no more than $171 per bottle, which it said is about $3,000 per month less than the average cost for a person with Medicare Part D coverage. Initially, the drug is available through Lumicera Health Services and Intermountain Healthcare.
Nearly 40 payers and providers, including Geisinger, Humana, Kaiser Permanente, and multiple Blue Cross Blue Shield companies, were affected by a data breach involving OneTouchPoint (OTP), a vendor that provides printing and mailing services. In a statement on its website, OTP said the incident occurred in late April, and it has not been able to determine what specific information the "unauthorized actor" accessed on its servers. The company said it has worked with its customers to notify individuals whose information may have been accessed during the breach.
Dr. Joseph Cacchione will be the new CEO of Jefferson Health and Thomas Jefferson University, effective Sept. 6. Dr. Cacchione, a cardiologist, comes to Jefferson from Ascension, where he most recently served as executive vice president of clinical and network services. Prior to Ascension, Dr. Cacchione was with Cleveland Clinic for eight years. He will step into his new role on Sept. 6, according to the
press statement.
Wright Lassiter III is CommonSpirit Health's new CEO, as of last Monday. Before joining the Chicago-based Catholic health system, Lassiter served as CEO of Henry Ford Health since 2016, the press release noted. He succeeds Lloyd Dean, who announced in October his plans to retire this summer.
Contact Darwin Research Group and we will get right back to you.