Our Take: CMS hopes new changes to the Medicare Shared Savings Program will increase participation
Nov 07, 2022
CMS is making changes to the Medicare Shared Savings Program (MSSP) that will make it easier for new accountable care organizations (ACOs) to participate and ease into risk-sharing arrangements.
Specifically, starting in January 2024, ACOs that have no experience with performance-based risk will have the opportunity to remain in a one-sided risk arrangement, in which they can share in savings, for as long as seven years before they transition to a two-sided risk arrangement, in which they would also share in losses. The initial contract period will be for five years, with the option to extend it for two years.
In addition, eligible low-revenue ACOs that are new to the program can receive $250,000 in advance shared savings (referred to as advance investment payments) up front and then quarterly payments for the first two years. The quarterly payments will be based on the beneficiary population the ACO serves.
Organizations that receive the advance investment payments will have to publicly disclose the payments and how the money is spent. (The funds are to be spent on improving infrastructure, increasing beneficiary headcount, or delivering care to underserved patients.)
CMS will recoup the advance payments if and when the ACOs begin to generate shared savings, and the ACOs must commit to staying in the program for a five-year period. If they leave early, they will be responsible for paying back the advance payments they've received.
CMS will also adjust an ACO's quality score by as much as 10 basis points if the ACO serves a higher proportion of underserved beneficiaries or dually eligible beneficiaries. The adjustment is intended to advance equity within the program.
The program's benchmarking system is being adjusted as well. Currently, an ACO's benchmark rates are based on the organization's savings in previous years. With this structure in place, ACOs that save a greater amount each year find it increasingly difficult to attain the level of savings necessary to share in the savings.
Overall, CMS expects the changes to result in $650 million in additional shared savings payments to ACOs.
Separately, the CMS Innovation Center released new participation data on Wednesday for four models: the Comprehensive Care for Joint Replacement, the Maryland Total Cost of Care, the Vermont All Payer Model, and the Independence at Home Demonstration.
ake: ACOs started bailing from the program in 2019 when the rule changes under CMS' Pathways to Success took effect and "forced more ACOs into risk," as the National Association of ACOs (NAACOS) put it.
Under the Biden administration, CMS has taken a more conciliatory approach to working with ACOs, along with steps to encourage greater participation in risk-sharing models.
Clif Gaus, CEO of NAACOS, expressed his organization's approval of the new changes in a press release:
"Today's finalized changes to Medicare's largest ACO program bring a win to patients and will absolutely help providers deliver accountable care to more beneficiaries. NAACOS thanks [CMS] for its leadership and following through on its promise to create a stronger Medicare program by improving accountable care models and speeding the movement toward value for all patients. On balance, we believe this final rule will grow participation in [ACOs], which have already generated billions of dollars of savings for our health system."
Nonetheless, Gaus said NAACOS remains concerned with the agency's use of "a prospectively projected administrative growth factor for ACO benchmarks for their financial spending targets."
He said the change would negatively affect more than a third of ACOs and asked CMS to work with the ACO community to "build a better bridge to a more sustainable benchmarking strategy." He asked the agency to consider correcting the so-called rural glitch, "where ACOs no longer benefit from the regional adjustment when lowering the spending of their assigned patients." Changing that, he said, would "greatly help ACOs."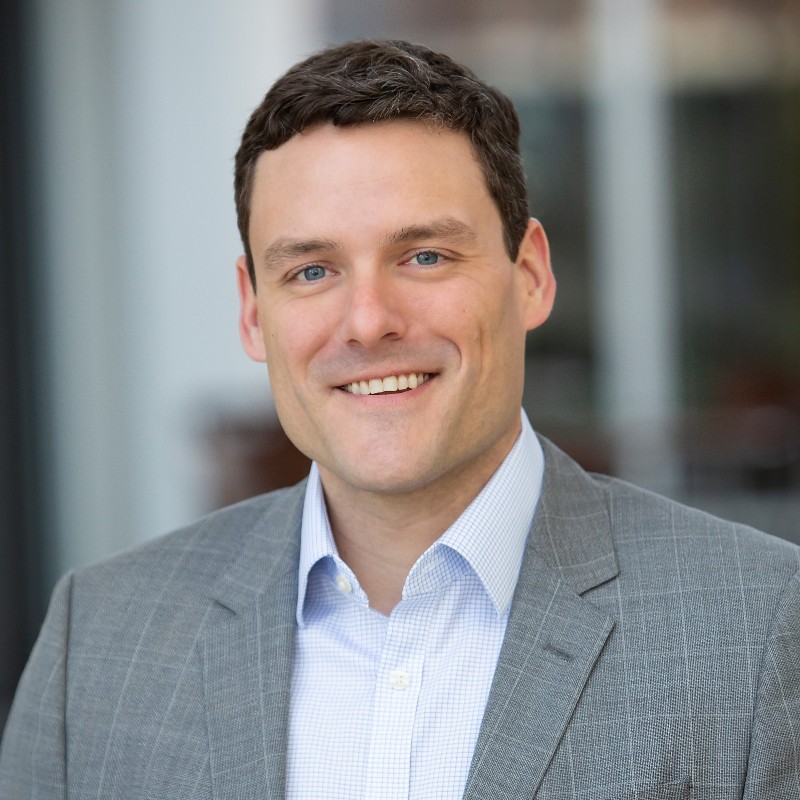 Health Care Rounds: Reimagining a High-Touch, Whole-Person Care Model for Kidney Disease, with Jackson Brasher
Managing the care delivery for patients with chronic kidney disease has long been highly complex. Reimbursement avenues, like those for many other conditions, are constantly changing to keep the overall cost of care as low as possible while retaining quality. Join us for a fascinating conversation with Jackson Brasher, Vice President of Strategy and Development at Strive Health, to learn how his organization is transforming whole-person care by viewing it through an increasingly renal lens. Listenhere or wherever you get your podcasts.
What else you need to know
Johnson and Johnson agreed to acquire Abiomed, a medical technology firm based in Danvers, Mass., in a deal valued at approximately $16.6 billion. The two companies signed a definitive agreement on Tuesday under which J&J will pay $380 in cash per share of Abiomed stock. The price represents a 50.7% premium to the stock's final closing price. Abiomed shareholders could also receive as much as $35 per share in milestone payments. Both boards unanimously approved the acquisition, which is expected to close in the first quarter of 2024. Subsequently, Abiomed will function as a stand-alone company under J&J's medtech umbrella. The deal is subject to regulatory approval and other customary closing conditions. J&J plans to spin off its consumer health business next year to focus on its pharmaceuticals and medical devices operations. Abiomed develops technology that provides circulatory and oxygenation support; the company says its Impella heart pumps are the smallest in the world.
CVS Health, Walgreens, and Walmart have agreed to pay $13.8 billion to resolve thousands of opioid-related lawsuits filed by state and local authorities, Reuters reported on Wednesday. Without acknowledging any liability or wrongdoing, CVS said it has agreed to pay approximately $5 billion over a 10-year period and Walgreens said it has agreed to pay approximately $5.7 billion over 15 years, according to Reuters. Walmart has agreed to pay $3.1 billion, Reuters noted, citing people familiar with the matter. CVS and Walgreens said non-monetary terms still need to be worked out before the settlements are finalized.
Amedisys signed a value-based contract with CVS Health's Aetna to provide care for Aetna Medicare Advantage members, Amedisys CEO Chris Gerard revealed during the company's recent earnings call. Based in Baton Rouge, La., Amedisys provides home health, hospice, and personal care services in 38 states. The case rate contract with Aetna covers members in 22 states.
Separately, Cigna is partnering with Heal, a Los Angeles-based company that provides value-based in-home primary care for seniors. Heal said in apress release that Cigna Medicare Advantage customers in Georgia, Illinois, North Carolina, and South Carolina now have access to the company's services.
And Humana expects 450,000 of its Medicare Advantage members to be covered by a full value-based model by year-end. The model includes "utilization management, network management, and clinical advancement to take full capitated risk on Medicare patients,"  CEO Susan Diamond said during the company's third-quarter earningscall.
What else we're reading
High Rise Stories: Voices from Chicago Public Housing, by Audrey Petty (ed.) I had already left Chicago when the city began tearing down its public housing projects — Cabrini Green and the Robert Taylor Homes being two of the more infamous locations. Edited by a college friend of mine, these first-person stories are so moving — and heartbreaking — that at times are difficult to read.
Contact Darwin Research Group and we will get right back to you.