Our Take: Biotech sector gets a boost with two Big Pharma companies announcing multibillion-dollar acquisitions
Apr 24, 2023
Merck and GSK both entered into agreements last week in which they will spend billions of dollars to acquire biotech firms, possibly signaling a period of increased M&A activity.
Last Sunday, Merck announced that it had signed a definitive agreement to acquire San Diego-based Prometheus Biosciences for $200 per share in cash, or about $10.8 billion. 
Robert Davis, Merck's CEO, said acquiring Prometheus will accelerate Merck's growing presence in immunology and add diversity to the company's portfolio. 
Prometheus uses a precision medicine approach to discover and develop therapeutic and companion diagnostic products for treating immune-mediated diseases. Its lead candidate, PRA023, is a monoclonal antibody directed toward tumor necrosis factor-like ligand 1A, a target associated with intestinal inflammation and fibrosis. The company is developing PRA023 as a potential treatment for diseases such as ulcerative colitis, Crohn's disease, systemic sclerosis, and other autoimmune conditions. 
"By applying a portfolio of powerful analytic tools to a comprehensive collection of [inflammatory bowel disease] samples, Prometheus identified important disease insights that have now yielded a promising late-stage candidate," said Dr. Dean Li, president of Merck Research Laboratories. 
"We believe PRA023 has multibillion dollar peak sales potential and can be a significant driver of revenue growth through the next decade," Davis said during an investor call about the acquisition. 
At $200 per share, Merck is paying a substantial premium to acquire Prometheus — the company's stock closed at $114 per share on the final day of trading before the announcement. In early December, before Prometheus reported positive data from a Phase II trial of PRA023, the company's stock was trading at around $36 per share.
The companies expect to complete the acquisition in the third quarter. The deal is subject to approval by Prometheus' shareholders and other customary closing conditions. 
On Tuesday, GSK announced an acquisition of its own. The British drugmaker has agreed to acquire Bellus Health, a Canadian biotech company, for $14.75 per share in cash, or approximately $2 billion. The agreed-upon price represents a premium of approximately 103% to the closing price of Bellus' shares on Monday. 
Bellus Health's lead candidate is camlipixant, a highly selective antagonist of the P2X3 receptor in late-stage development as a treatment for refractory chronic cough. There are no approved drugs for this condition in the U.S.
"Patients suffering from severe forms of refractory chronic cough can experience over 900 coughs daily, resulting in quality-of-life issues," said Luke Miels, GSK's chief commercial officer. "Camlipixant … has the potential to be a best-in-class treatment with significant sales potential. This proposed acquisition complements our portfolio of specialty medicines and builds on our expertise in respiratory therapies."
By acquiring Bellus and camlipixant, GSK becomes a rival to Merck, who is developing another P2X3 receptor agonist, gefapixant, for chronic cough. Merck submitted a New Drug Application for gefapixant in 2021, but the FDA issued a complete response letter in early 2022 requesting additional information on the drug's efficacy. Merck anticipates submitting the requested information later this year. 
Although the results of camlipixant's two Phase III trials are not expected until 2024 and 2025, and Merck's gefapixant will likely make it to the market much sooner, camlipixant may have an advantage. In clinical trials, gefapixant disrupted participants' ability to taste. Considerably fewer people have reported that side effect in camlipixant's clinical trials.
During a call with the press on Monday, GSK's Miels estimates peak sales for camlipixant could be in the single-billion-dollar range. 
The acquisition is subject to regulatory and shareholder approval, as well as other closing conditions. GSK and Bellus anticipate completing the transaction no later than the third quarter. 
Meanwhile, Copenhagen, Denmark-based biotech firm Genmab struck a deal last week with argenx, a global immunology company with headquarters in the Netherlands, entering into a collaboration centering on antibody therapies in immunology and oncology.
Through the partnership, the companies will have access to each other's proprietary antibody techniques to identify lead candidates against differentiated disease targets. They will jointly discover, develop, and commercialize products that arise from their collaboration, equally sharing costs and potential profits, according to a press release.
Our Take: These latest acquisitions follow a trend in which large pharma companies are scooping up smaller firms that have successfully developed drug candidates through the initial clinical stages. While they may pay a hefty premium, they're able to avoid the costs associated with discovery and early failed trials. 
Buying smaller companies with attractive drug candidates — especially in the biotech sector, which has struggled mightily in the last few years — also gives Big Pharma companies a relatively smoother and less expensive way to expand into therapeutic areas beyond those already in their pipelines. 
For those facing patent expiry of blockbuster drugs in the not-so-distant future, like Merck could be with Keytruda (pembrolizumab) starting in 2028, shoring up their pipelines and venturing into adjacent therapeutic areas are sound strategies. 
The collaboration between Genmab and argenx represents another approach smaller firms are taking to diversify their portfolios without having to shell out billions of dollars. 
Moody's Investor Services seems to think these deals and Pfizer's recently announced $43 billion acquisition of Seagen mark the beginning of a highly active M&A period in the pharmaceutical and life sciences sectors that could last for 12 to 18 months.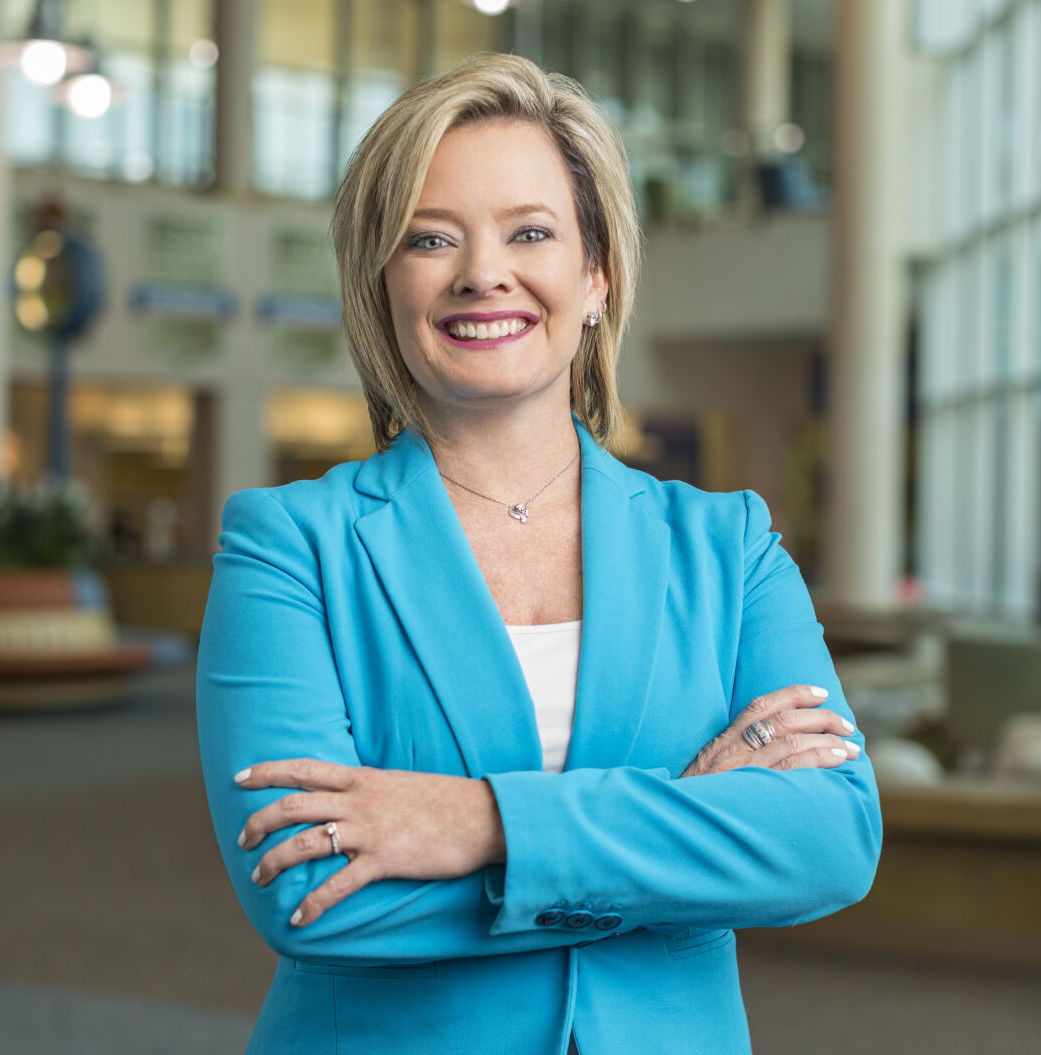 Health Care Rounds: Leading with Purpose and Finding a 'Why', with Chanda Chacon
Welcome to Season 8 of Health Care Rounds! We are excited to bring you new conversations with health care leaders who are at the forefront of care innovation. In this episode, we sit down with the president and CEO of Children's Hospital and Medical Center in Omaha, NE, Chanda Chacon, to discuss the importance of intentional leadership, story-telling, and finding your 'why'. Listen here or wherever you get your podcasts.
What else you need to know
Epic is integrating generative AI into its electronic health record software, expanding on a years-long partnership with Microsoft. The intent of combining Microsoft's Azure OpenAI Service with Epic's EHR software, the companies said in a press release, is to deliver generative AI-powered solutions that can increase productivity, enhance patient care, and improve health systems' financial integrity. UC San Diego Health, UW Health in Madison, Wisconsin, and Stanford Health Care are among the first organizations testing one of the initial solutions: enhancements to automatically draft message responses. Another solution still in development will bring interactive data analysis and natural language queries to Epic's self-service reporting tool, SlicerDicer, which will help clinicians explore data "in a conversational and intuitive way." 
Through a collaboration with Verizon, Cleveland Clinic's new hospital in Mentor, Ohio, is the first in the U.S. to be built with 5G technology embedded from the start, according to Fierce Healthcare. Together, Cleveland Clinic and Verizon will explore various solutions that can be built on the 5G network, such as in-room "infotainment" for patients, check-in kiosks, asset tracking, and the use of augmented reality and virtual reality for clinician and patient education, assisted surgery, and imaging. Cleveland Clinic's chief information officer, Matthew Kull, said in a press statement the collaboration with Verizon "supports our long-term vision for a fully digital hospital infrastructure." The hospital is slated to open in July. 
Teladoc Health is expanding the provider-based care services it rolled out earlier this year to include weight management and prediabetes. Through the programs, members have access to coaching tools and Teladoc-employed physicians who can create personalized care plans. The new programs, which will become available in the third quarter, are designed to help members lose weight and/or prevent diabetes by optimizing prescription medications and integrating solutions such as nutrition logging and coaching, activity tracking, sleep management, and stress and mental health tools and virtual care. Teladoc's new programs coincide with a rise in popularity of GLP-1 receptor agonists such as Novo Nordisk's diabetes drug Ozempic (semaglutide); the drugmaker markets a higher dose of semaglutide under the brand-name Wegovy that is approved for chronic weight management. 
Express Scripts is launching the IndependentRx Initiative, which will offer independent pharmacies in rural areas "increased reimbursement opportunities and additional care services." To qualify for increased reimbursements, pharmacies must be independently owned and unaffiliated with a drug wholesaler, and they must be the only pharmacy within at least 10 miles from an Express Scripts customer. While details about the increased reimbursement were not provided, the press release noted that Express Scripts would "[enhance] performance- and incentive-based programs that pay pharmacies more when they drive better outcomes." In addition, the pharmacy benefit manager will collaborate with other businesses under the Evernorth Health Services umbrella to increase access to health care services at independent pharmacies. As part of the new initiative, Express Scripts will create an Independent Pharmacy Advisory Committee consisting of pharmacy leaders from rural, urban, and suburban areas. Express Scripts and Evernorth Health are Cigna subsidiaries.
Dr. Roy Vagelos will retire as Regeneron Pharmaceuticals' board chair on June 9, after the company's annual meeting. Dr. Vagelos, 93, has chaired the board since January 1995. Before that, he was president, CEO, and board chair at Merck & Co. Regeneron's co-founders, Dr. Len Schleifer and Dr. George Yancopoulos, will become co-chairs when Dr. Vagelos retires, according to the announcement. Dr. Schleifer is the company's president and CEO, and Dr. Yancopoulos is president and chief scientific officer.
On Friday, the Supreme Court issued a stay to preserve existing access to mifepristone during the appeals process. The high court granted emergency requests made by the Department of Justice and Danco Laboratories, the company that markets the drug under the brand name Mifeprex; both parties asked SCOTUS to block rulings by federal judges that would have severely restricted access to mifepristone, which the FDA approved in 2000 in combination with misoprostol to end early pregnancies. Oral arguments are scheduled to be heard in the 5th Circuit Court of Appeals on May 17.
What else we're reading 
Moneyball: The Art of Winning an Unfair Game, by Michael Lewis. It's taken me a while to read the book that put one of my favorite authors on the map. But I had a lot of travel this week and Moneyball was waiting for me on my iPad. I've read nearly everything Michael Lewis has written and I think this is his best. I've never been much of a baseball fan but I found myself watching a Cubs game at the airport in a totally different light.
Contact Darwin Research Group and we will get right back to you.