Our Take: Beaumont Health and Spectrum Health in talks to form a new 22-hospital health system
Jun 21, 2021
Last Thursday, Southfield, Mich.-based Beaumont Health and Grand Rapids, Mich.-based Spectrum Health announced that they have signed a letter of intent (LOI) to explore plans to create a new health system that would be Michigan's largest, with 22 hospitals, 305 outpatient locations, more than 64,000 employees, and annual revenue of nearly $13 billion.
The new health system, called BHSH System for the time being, would also include Spectrum's health plan, Priority Health, which is the third-largest provider-sponsored health plan in the country.
Although they still need to execute an integration agreement and obtain regulatory approvals, the two not-for-profit health systems said they hope to complete the transition this fall.
If the merger is successful, Tina Freese Decker, president and CEO of Spectrum Health, will lead the new system, which will have dual headquarters in Southfield and Grand Rapids, and Julie Fream, who just recently took over as the board chair at Beaumont Health, will be the new system's first board chair. Beaumont's president and CEO, John Fox, will assist with the transition and then leave once it has been completed.
A 16-member board will govern the new health system, with Beaumont and Spectrum each appointing seven members. Freese Decker will also have a seat on the board, and the remaining board member will be appointed after the new system has been created. At least three board members will be physicians.
Financial terms were not disclosed.
Our Take: Here we go again.
Almost two years ago, in July 2019, Beaumont signed an LOI to acquire Summa Health, a four-hospital system based in Akron, Ohio, for $6.1 billion. They then signed a definitive agreement in January 2020, right before the pandemic hit, but a few months later they postponed their plans and by the end of May 2020 the deal was a no-go.
Soon after the Summa deal was scrapped, Beaumont and Advocate Aurora Health said they were exploring the possibility of merging their 36 hospitals and had signed a nonbinding LOI. According to their announcement, the two health systems had been talking about a possible merger since late 2019 but had tabled their discussions because of the pandemic. By last October, those merger plans had also fizzled, in part because of push back from physicians and other hospital staff, along with concerns among the community and state legislators that the potential $17 billion merger would dampen competition and lead to higher prices.
And before all of that, back in October 2012, Beaumont was in talks to merge with Detroit-based Henry Ford Health System. That deal would have created a $6.4 billion integrated health system with 10 hospitals, but after six months of due diligence it cratered too. According to reports, physicians at Beaumont opposed that merger as well.
Maybe this time will be different.
Clearly, John Fox would like to merge Beaumont with some other health system. This is the third time he's tried to negotiate a deal in as many years, and he's only been with Beaumont since 2015. He's approaching 70, and retirement beckons.
Fox and Dr. David Wood, Beaumont's chief medical officer, were the targets of a no-confidence petition circulated by physician leaders last summer during the Advocate Aurora talks. The petition called for both men to be removed from their positions.
This newly proposed merger promises to give physicians at least three seats on the board and, from what we can tell, the clinical staff at Spectrum doesn't appear to have any serious gripes against the senior management there.
In addition, there's no overlap between the two health systems geographically, with Spectrum's hospitals scattered in the western part of the state and Beaumont's hospitals clustered in southeast Michigan, around Detroit, Ann Arbor, and Pontiac — so there shouldn't be a problem gaining a nod from Michigan's attorney general.
In an article published Friday by the Detroit Free Press, Erik Gordon, a professor at the University of Michigan's Ross School of Business is quoted as saying the match between Beaumont and Spectrum is about as good as anyone could have wished for.
"Folks should be relieved — patients and employees," Gordon said. According to Gordon, Spectrum has a reputation for being well run, without major financial troubles.
Gordon also said he believes the new health system would be a good size.
"They will have clout with insurers. … They catapult from being a system that's prominent locally to being certainly regionally prominent in the Midwest, for sure, if not nationally," he said.
We'll see how it goes. Maybe for Beaumont, the fourth time's the charm.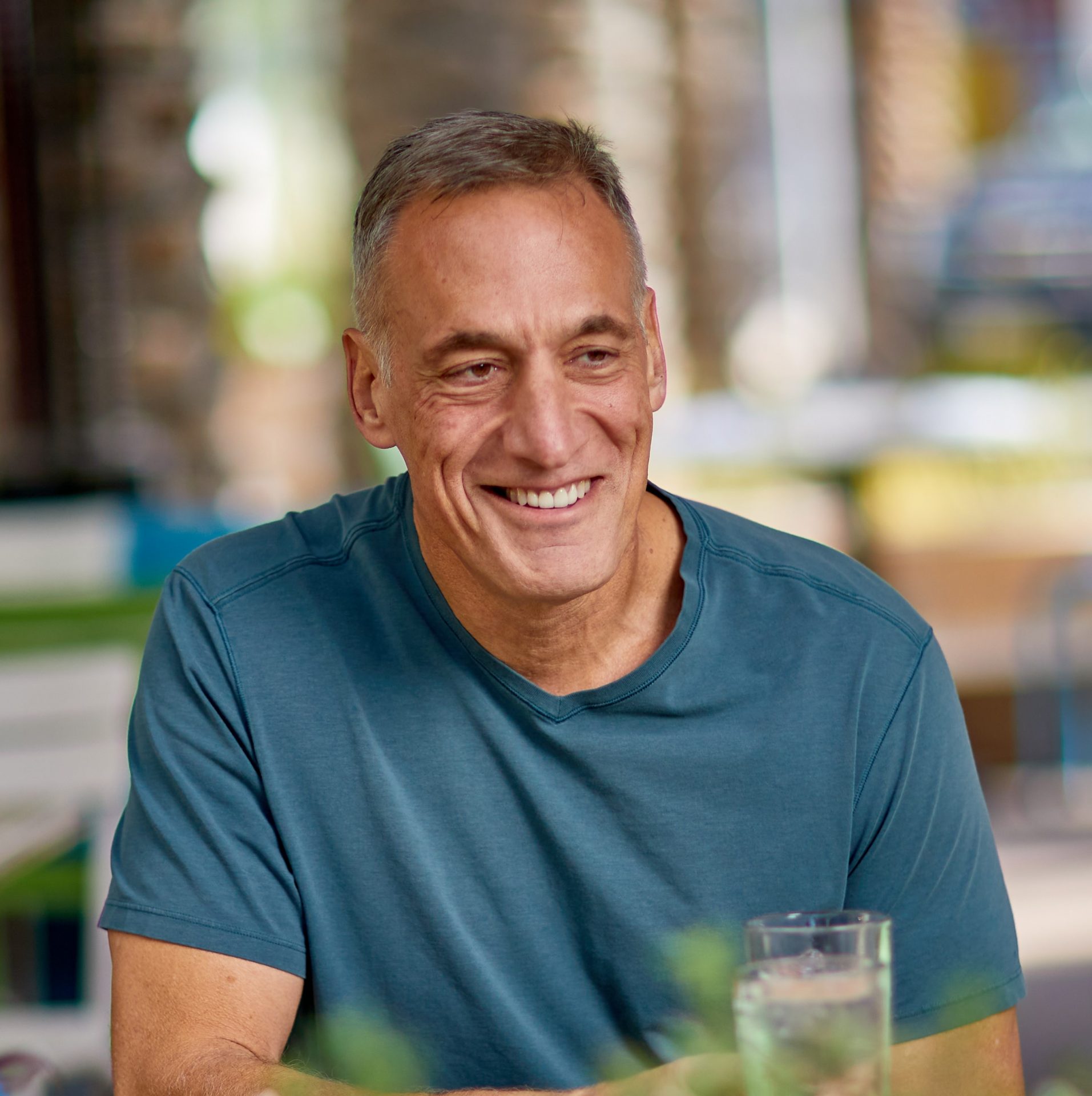 Health Care Rounds: The Rise of Consumerism in Health Care with Dr. John Shufeldt
This week on Health Care Rounds we're speaking with Dr. John Shufeldt, founder and former CEO of NextCare Inc. He and John discuss their prior healthcare-based business ventures, the lessons they have learned from them, and how to avoid certain mistakes in the future. Dr. Shufeldt also offers his perspective and advice for the new generation of incoming physicians. He and John also discuss the shift in physician work schedules, the need for proper work-life balance, and preventing burnout by diversifying their forms of income.
What else you need to know 
By a vote of 7-2, the U.S. Supreme Court upheld the Affordable Care Act for the third time on Thursday. Texas led a coalition of 18 Republican-leaning states in asking the court to invalidate the law after Congress eliminated the tax penalty tied to the individual mandate in 2017. The states argued that when Congress zeroed out the penalty, it rendered the mandate unconstitutional because it could no longer be considered a tax upon those who did not obtain coverage. The states further argued that the mandate could not be severed from the rest of the ACA, and therefore the entire law should be struck down. As the author of the court's opinion, Justice Stephen Breyer said the states had no legal grounds on which to challenge the law because they had not suffered any direct injury. In the dissenting opinion, Justice Samuel Alito, who was joined by Justice Neil Gorsuch, said the states have shown financial injuries as a result of the ACA and therefore they do have standing to challenge the law. Further, he said the individual mandate "is clearly unconstitutional" and nonseverable from the rest of the law.
Steward Health Care and Tenet Healthcare signed a definitive agreement for Steward to purchase five of Tenet's hospitals and their associated physician practices for approximately $1.1 billion. The hospitals are all in Florida's Miami-Dade and Southern Broward counties. Steward said in the news release that Tenet's Conifer Health Solutions would continue to provide revenue cycle management services to the hospitals after the deal has been completed. Tenet's ambulatory facilities operated by United Surgical Partners International in these markets are not part of the agreement. The acquisition is expected to close in the third quarter, bringing Steward's total hospital count to 44. Steward and Tenet are both based in Dallas.
Anthem is joining CivicaScript, a newly named subsidiary of Civica Rx, the nonprofit organization established in 2018 by several of the nation's leading health systems to address chronic shortages of essential generic drugs. In January 2020, Civica Rx partnered with the Blue Cross Blue Shield Association (BCBSA) and 17 BCBS companies to create the subsidiary now known as CivicaScript, which is dedicated to bringing lower-cost generic drugs directly to consumers in hospital or retail pharmacies. At the time, BCBSA and the 17 BCBS companies committed $55 million to the effort. Anthem, also a BCBSA licensee, now joins them in capitalizing CivicaScript. Civica Rx also noted in the announcement that Gina Guinasso, who was OptumRx's senior vice president of commercial and Medicare formulary strategy, is CivicaScript's new president, and that drug manufacturer Catalent has signed on as a long-term partner. Initially, CivicaScript will produce six to 10 common but expensive generic drugs that have little market competition, the first of which could be available through retail and mail-order pharmacies new year.
Merck will receive an estimated $1.2 billion to provide the U.S. government with approximately 1.7 million courses of molnupiravir — an oral antiviral drug candidate in Phase III development as a potential treatment for nonhospitalized individuals with COVID-19 — if the drug receives emergency use authorization or approval from the FDA. Merck said it expects to have more than 10 million courses of molnupiravir available by year-end. As we reported in March, if the drug is approved, Ridgeback Biotherapeutics will receive milestone payments and a share of the net proceeds. Ridgeback gained an exclusive license to molnupiravir in March 2020 through an agreement with a not-for-profit owned by Emory University. Two months later, the small Miami-based biotech firm sold the license to Merck for an unspecified upfront payment as part of their collaboration agreement. The drug later became a focal point of the whistleblower claim initiated by former BARDA director Rick Bright.
Humana signed a definitive agreement to acquire onehome, also known as One Homecare Solutions, from WayPoint Capital Partners for an undisclosed amount. Based in Miramar, Fla., onehome serves more than 1 million plan members through its value-based home health model, including Humana members since 2015, managing needs such as infusion care and nursing, physical and occupational therapy, and durable medical equipment services, as well as site-of-care placement through its skilled nursing facility at home programs. Humana said in the announcement that onehome has significant experience with risk-based contracting and fully capitated models in Florida and Texas that will be useful in expanding similar contracting in other states. The transaction is subject to regulatory approval and is expected to close this quarter.
The entity formed when Tufts Health Plan and Harvard Pilgrim Health Care merged earlier this year now has a name: Point32Health. According to a press release, the name was inspired by the 32 points on a compass and "represents the role the organization plays in guiding and empowering its members and making a meaningful impact across the health care industry." The release noted that although Point32Health is the name of the parent organization, the legacy brands will continue to be used in the marketplace "for the foreseeable future."
Contact Darwin Research Group and we will get right back to you.