Our Take: BD to spin off diabetes business into new publicly traded company
May 17, 2021
Along with providing its second-quarter financial results, BD (a.k.a. Becton, Dickinson and Co.) revealed earlier this month that it plans to spin off its diabetes care business into a stand-alone public company.
BD said in a press statement the move would better position the new company — which has not yet been named — "to advance vital, innovative solutions to the large and growing number of people living with diabetes worldwide."
Based in Franklin Lakes, N.J., BD is the world's largest manufacturer of injection devices, producing billions of syringes and needles each year. It introduced the first specialized insulin syringe in 1924. Today, BD's diabetes care business produces approximately 8 billion injection devices annually and serves approximately 30 million patients, generating annual revenue of almost $1.1 billion. Nearly half of that revenue is generated outside the U.S.
BD anticipates accomplishing the spinoff through a distribution of stock in the new company to BD shareholders and expects the transaction to be finalized in the first half of next year. The deal is subject to customary closing conditions, including regulatory approvals and final approval by BD's board of directors. (The board is unanimous in its support of the spinoff thus far.)
If all goes according to plan, Devdatt Kurdikar, who just joined BD in February and is currently the president of BD Diabetes Care, will become CEO of the new company, which will have office locations in New Jersey and Massachusetts and manufacturing facilities in the U.S., Ireland, and China.
As for the quarterly financial results, BD's Q2 revenue increased 15.4% compared with the same quarter a year ago ($4.91 billion vs. $4.25 billion). At $299 million, the company's profit for the quarter was up 63% year over year.
Our Take: The planned spinoff is part of a strategic framework BD adopted last year, which CEO Tom Polen dubbed "BD 2025," to deliver sustainable growth and create value for shareholders.
Although Polen has been with BD since 1999, he has only been CEO since January 2020 and just took over as chairman of the board late last month.
Under his stewardship, the company has weathered the pandemic well, gaining emergency use authorizations for multiple COVID-19 tests, including the Veritor rapid antigen test and a combination molecular diagnostic test that can detect both the SARS-CoV-2 virus and influenza A+B in a single test.
BD's COVID-19 testing sales totaled more than $440 million in the company's fiscal fourth quarter, which ended Sept. 30; $867 million in Q1, which ended Dec. 31; and $480 million in Q2, which ended March 31.
The U.S. government invested $24 million last summer to support the scale up of BD's manufacturing capabilities for the Veritor COVID-19 test, and an estimated $42 million to further expand BD's injection device manufacturing capacity in Nebraska, in preparation for mass vaccination efforts. In December, BD said it had received global pandemic orders for needles and syringes totaling more than 1 billion injection devices.
By spinning off its diabetes care business, BD said, the company will be in a position to focus on its other core business segments, which include BD Interventional (encompassing peripheral intervention, surgery, and urology and critical care), BD Life Sciences (comprising biosciences and integrated diagnostic solutions), and BD Medical (consisting of medication delivery solutions, medication management services, pharmaceutical systems, and, for the time being, diabetes care).
Looking ahead, BD said it would increase its research and development investments in three strategic areas: using technology to improve care processes; enhancing patient experience and lowering costs through new care settings; and improving the diagnosis and treatment of chronic disease.
If you'd like to read more about the rationale behind the spinoff, Forbes published a detailed explanation.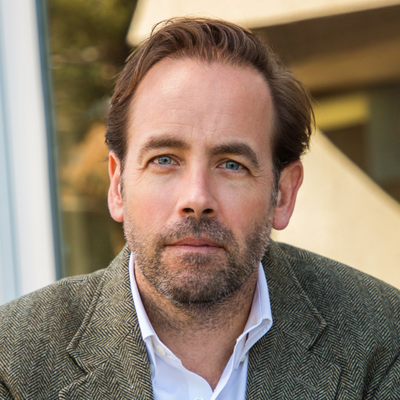 Health Care Rounds: Rethinking the 'Moral Hazard' Approach to Structuring Health Insurance, with Christopher Robertson
Today we are re airing one of John's favorite Health Care Rounds episodes — with Christopher Robertson, a health and disability law and professor of law at Boston University. Chris explains how the U.S. ended up with an "incomplete" system of health insurance that not only contributes to wasteful spending but also exposes consumers to intolerably high out-of-pocket costs. He and John discuss the inherent flaws in the current health insurance system, and Chris offers his views on potential solutions. The episode was originally uploaded on March 19, 2020.
What else you need to know 
UMass Memorial Health is starting its own health insurance company called Central Mass Health, the Worcester Business Journal reported. The LLC was incorporated in February and will be organized under the UMass Memorial Health Ventures umbrella, the article stated. "The establishment of Central Mass Health is in keeping with our long-term strategy to become a more integrated health care delivery network," UMass spokesman Anthony Berry said, adding that UMass would continue to work with other insurance providers. Based in Worcester, UMass is the largest health care system in central Massachusetts.
In separate news, UMass announced a collaboration with Harvard Pilgrim Health Care and Ariadne Labs on an initiative called TeamBirth. Dr. Michael Sherman, chief medical officer at Harvard Pilgrim Health Care and Tufts Health Plan, said, "Through our collaboration with Ariadne Labs and UMass Memorial HealthAlliance, our goal is to improve birth outcomes, decrease cesarian section procedures, and improve the patient experience for expectant mother and their families." Ariadne Labs is a joint center for health systems innovation at Brigham and Women's Hospital and the Harvard T.H. Chan School of Public Health.
Mayo Clinic and Kaiser Permanente are partnering to scale up hospital-at-home services, with an investment of approximately $100 million in Boston-based startup Medically Home. Their goal is to expand access to Medically Home's technology and services platform, and encourage health systems and care providers to adopt it. "By building capacity to meet rapidly increasing demand while addressing regulatory and legislative barriers, the partnership will allow more patients across the United States to safely receive high-quality acute and restorative care in their homes," the two organizations stated in a press release. Both health systems use Medically Home's virtual and physical care model, which includes a 24/7 medical command center staffed by clinicians and an integrated care team in the community that delivers care in the patient's home.
Piedmont Healthcare and University Health Care System signed a non-binding letter of intent (LOI), the organizations announced Wednesday. If negotiations during the due diligence period are successful, Augusta, Ga.-based University Health — which has three hospitals, three skilled nursing facilities, and nine urgent care centers — will become Piedmont's regional hub for clinical services, according to the announcement. Terms of the LOI include a commitment by Piedmont to invest more than $1 billion in University's facilities, infrastructure, and services over 10 years. Piedmont, based in Atlanta, also recently signed a purchase agreement for four of Nashville, Tenn.-based HCA Healthcare's Georgia hospitals.
United Healthcare is launching a new offering to help retirees transition to their homes after being discharged from a hospital or skilled nursing facility. Created for the insurer's group retiree Medicare Advantage plans, the UnitedHealthcare Healthy at Home program will be available to employers with eligible plans starting next January. Services offered to plan members will include meal deliveries for two weeks, limited transportation to and from medical appointments and the pharmacy, and up to six hours of in-home personal care to provide assistance with activities of daily living, the company said in a news release.
Contact Darwin Research Group and we will get right back to you.