Our Take: Analysts predict Apple will enter the health insurance market in 2024, Forbes reports
Oct 24, 2022
CCS Insight predicts that Apple will use the multitude of data it collects from Apple Watch wearers to offer health insurance starting in 2024, according to Forbes.
The British market research firm, a self-described global authority in the field of technology, believes Apple will begin by partnering with a major insurer, Barry Collins wrote in the article.
Analysts at CCS Insight think having access to an ever-increasing amount of health data from Apple Watch wearers will give Apple a leg up on its competitors. They also think Apple can use the data to lower costs.
"They've got a wealth of personal health data through Apple Watch," Ben Wood, chief analyst at CCS Insight, told Forbes. "If they join some of the dots together they can become a very competitive health insurance player, and that potentially is going to have quite an impact on the structure of the health care market in the U.S."
Wood added that health care "is a deep societal thing that Apple would like to fix."
Our Take:  Apple already collaborates with health insurers to combine data collected from Apple Watch with their services. For example, Apple teamed up with Aetna several years ago on an app called Attain that rewards plan members who engage in healthy behaviors.
A year ago, UnitedHealthcare expanded its partnership with Apple and began offering members a year's subscription to Apple Fitness+ at no additional cost. The goal was to encourage members to "engage in their well-being and get and stay healthier," UnitedHealthcare's chief consumer officer said at the time.
So, it's not a huge leap for the tech powerhouse to begin offering health plans of its own — if that's the route it decides to take.
Since Apple Watch was introduced, the company has continually expanded the device's health-related capabilities. These days, you can use an Apple Watch to measure heart rate and blood oxygen, aid in fertility planning (by detecting changes in baseline body temperature), track sleep stages, and even take an EKG.
And while it's still at least a few years away, Apple is diligently working on technology that will allow Apple Watch wearers to monitor their blood pressure and blood glucose.
Writing for Computerworld, Jonny Evans said, "With so much data already being created, the company has built a platform from which it can build a connected health ecosystem." He foresees the possibility of Apple offering much more than health insurance.
He can see Apple Watches being used to provide medical professionals with data they can use to diagnose a patient's health condition (with the patient's permission, of course), which could be particularly useful when providing remote care. It could also come in handy for monitoring post-acute recovery and for early intervention in some scenarios.
Evans suggested that Apple might choose to form more partnerships with existing insurers rather than devising its own health plans. That may be the smarter approach, at least initially, since Apple has no experience in managing risk.
It's hard to imagine Tim Cook taking the company in a direction that could lead to failure, so whatever Apple's next step into health care may be, you can bet extensive research will precede it.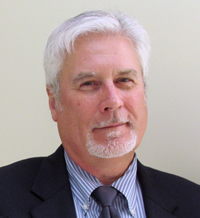 Health Care Rounds: Overcoming the Costly Roadblocks to Developing Novel Cancer Therapies
Dr. David Stewart is a renowned oncologist and the author of A Short Primer on Why Cancer Still Sucks. United with the desire to heal patients suffering from advanced lung cancer is his drive to resolve the numerous and expensive barriers to novel cancer therapy development and utilization. In today's episode, Dr. Stewart reviews the root causes of some of these blockades and discusses just how costly they will continue to be if we can't overcome them.
What else you need to know
Oregon's Department of Justice is looking into Providence's financial practices, according to various news outlets. A spokesperson said the department's consumer protection division is leading the civil investigation but did not provide details. Following an investigative report by The New York Times, the Renton, Wash.-based health system said earlier this month that it would be refunding payments to 760 patients who qualified for free care but instead were billed and then referred to debt-collection agencies for nonpayment. Washington's attorney general filed a lawsuit against Providence in February alleging that the nonprofit health system violated state law with its collection practices. In a statement posted on its website, Providence said its "commitment to caring for the poor and vulnerable has never been stronger."
The U.S. Department of Justice filed a civil fraud lawsuit against Cigna, claiming the insurer submitted "false and invalid patient diagnosis codes to artificially inflate" payments the company received for its Medicare Advantage (MA) plan members. Cigna hired vendors, typically nurse practitioners, to conduct in-home assessments of MA plan members, but the vendors allegedly "did not perform or order the testing or imaging that would have been necessary to reliably diagnose the serious, complex conditions reported," the DOJ stated In a press release. "Cigna knew that, under the Medicare Advantage reimbursement system, it would be paid more if its plan members appeared to be sicker," U.S. Attorney Damian Williams said. The DOJ is intervening in a whistleblower lawsuit originally filed in the U.S. District Court for the Southern District of New York.
President Joe Biden signed an executive order that tasks the Department of Health and Human Services with submitting a report within 90 days outlining how CMS' Innovation Center can lower prescription drug costs. The report is to include a description of, and timeline for, health care payment and delivery models HHS selects for testing. The executive order builds on the Inflation Reduction Act President Biden signed in August, which contains several provisions intended to reduce out-of-pocket costs for Medicare beneficiaries.
Eli Lilly signed a definitive agreement to acquire Akouos, a Boston-based precision genetic medicine company focused on developing adeno-associated viral gene therapies for inner ear conditions, including sensorineural hearing loss. Lilly will pay $12.50 per share in cash at closing, or approximately $487 million, plus a contingent value right per share of up to $3 (structured as milestone payments), resulting in an aggregate value of up to $610 million. The transaction has been approved by both boards, according to a news release, and is expected to close this quarter if customary closing conditions are met.
Contact Darwin Research Group and we will get right back to you.