Our Take: Amylyx's investigational ALS drug gains FDA approval, but the controversy continues
Oct 10, 2022
The FDA has approved Amylyx Pharmaceuticals' Relyvrio (sodium phenylbutyrate/taurursodiol) as a treatment for adults with amyotrophic lateral sclerosis (ALS), better known as Lou Gehrig's disease.
Relyvrio is only the third new drug to receive FDA approval for ALS, and there was considerable doubt until just recently that it would be approved.
The FDA based its approval on data from the 24-week, Phase II Centaur trial, along with an open-label extension study that evaluated the effects of treatment over 30 months. The original trial included 137 adults with ALS who were randomized to receive Relyvrio or placebo. A total of 95 participants went on to the extension study.
In Centaur, Relyvrio significantly slowed the loss of function compared with placebo. In the follow-on extension study, longer overall survival (a median of 6.5 months) was observed in those who received Relyvrio in the original trial as compared with those who received placebo.
Most participants were already taking the other two drugs approved for ALS: riluzole (approved in 1995) and Mitsubishi Tanabe's Radicava (edaravone), which was approved in 2017.
Findings from Centaur were published in the Sept. 3, 2020, issue of The New England Journal of Medicine.
Although the rating scale used in Centaur is considered the gold standard for evaluating ALS drugs in development, it does not measure decline very well in certain patients. And Relyvrio did not outperform placebo on secondary outcome measures with statistical significance.
Wary of approving a drug based on a small Phase II trial with relatively modest results, in April 2021 the FDA asked Amylyx to wait for Phase III data before submitting an application for review. But after further discussions and a meeting with Amylyx in July, the FDA agreed in September 2021 to review an application for Relyvrio based on the Phase II trial data. By then, Amylyx had already initiated the 48-week, Phase III Phoenix trial, which is ongoing and is expected to include approximately 600 participants.
Subsequently, the FDA convened an advisory committee to discuss whether available data established a conclusion that Relyvrio works. At a meeting in March, the committee heard presentations by Amylyx, remarks by FDA scientists, and comments from the ALS community. Afterward, the panel members voted 6-4 against recommending approval, citing a lack of "substantially persuasive" data demonstrating the drug's effectiveness. They also expressed concerns about the way Centaur had been conducted.
Amylyx then submitted additional analyses of data from Centaur and the extension study. The company also provided biomarker data from the Phase II Pegasus trial, which included 95 participants with late mild cognitive impairment or early dementia due to Alzheimer's disease.
In July the FDA said it would reconvene the advisory committee in September. Nine of the same panel members were at that second meeting. So was Dr. Billy Dunn, the director of Office of Neuroscience at FDA's Center for Drug Evaluation and Research. Dr. Dunn told the panel that a more flexible approach needs to be taken with ALS drugs because of the dearth of available treatments and the swift, devastating effects of the fatal disease.
This time, the panel voted 7-2 in favor of recommending approval.
Justin Klee, co-founder and co-CEO of Amylyx, said at the meeting that he would take Relyvrio off the market if the Phase III trial does not confirm the existing data. The company does not expect top-line data from that trial to be available until 2024.
The day after the FDA announced the drug's approval, Amylyx disclosed during an investor call that Relyvrio would have a list price of $158,000 per year, which generated considerable criticism. The Institute for Clinical and Economic Review (ICER) previously said a fair price would be between $9,100 and $30,700 per year.
Riluzole costs less than $10,000 per year and the infused version of Radicava is priced at approximately $160,000 per year (infused). A newer oral version of Radicava costs about $175,000 year.
Incidentally, Relyvrio was conditionally approved in Canada in June, where it sells for about $163,000. (The drug is marketed under the brand name Albrioza there.)
Amylyx has pushed back against criticism of the drug's hefty price tag.
"This price balances the needs of and input from the ALS community, will be supported by insurers, allows Amylyx to sustain programs to ensure that anyone who can benefit from Relyvrio can access it, and enables us to continue our mission," Klee and co-founder/co-CEO Josh Cohen told Politico.
The two CEOs also have said the company intends to provide Relyvrio at no cost to patients who are uninsured or underinsured, meet financial eligibility criteria, and have exhausted all other options.
The company is planning a public offering to raise funds for launching the drug. It intends to offer 6 million shares, with the goal of raising between $167 million and $192 million. Amylyx anticipates that specialty pharmacies will be able to start filling prescriptions within four to six weeks.
Our Take:  Is this a repeat of the Aduhelm fiasco? It's hard to say.
In both cases, the FDA was pressured by patient advocacy organizations (and likely by lawmakers as well) to approve a new treatment for a devastating disease with no cure.
But ALS is considered a rare disease, with about 30,000 people in U.S. living with the degenerative condition. Symptoms most often develop between the ages of 55 and 75, according to the National Institute of Neurological Disorders and Stroke, though the disease can occur at any age. Those who develop ALS typically have a life expectancy of two to five years after the onset of symptoms.
By contrast, there are an estimated 6.5 million Americans age 65 or older who are living with Alzheimer's disease, and people can live with the illness for decades.
In light of those numbers, Relyvrio doesn't threaten to break the Medicare bank the way Aduhelm did when it was first approved, even though Relyvrio is priced $100,000 higher per year than Aduhelm was initially.
Another difference is that Aduhelm was granted an accelerated approval and required an additional clinical trial post-approval to confirm its clinical benefit (until Biogen essentially pulled it from the market). Relyvrio received full FDA approval, so no further clinical studies are required.
Will Amylyx learn a hard lesson about new drug pricing, like Biogen did? That, too, is hard to say.
Speaking of Biogen, the FDA just accepted a New Drug Application in late July for tofersen, an investigational drug Biogen has developed as a potential treatment for a subtype of ALS — superoxide dismzutase 1 (SOD1) ALS. Biogen noted that this form of ALS affects approximately 330 people in the U.S. 
If tofersen is approved, it will be the first treatment to target a genetic cause of ALS. Biogen is requesting approval of the drug under the FDA's accelerated approval pathway.
The company is attempting to use neurofilament as a surrogate biomarker to predict clinical benefit. Neurofilaments are proteins found in healthy neurons. Higher levels of neurofilaments in the blood and cerebrospinal fluid indicate neuron damage. In ALS, higher levels of neurofilaments have been found to predict more rapid decline in clinical function and shortened survival.
This could be the first time the FDA approves a drug based on this particular biomarker.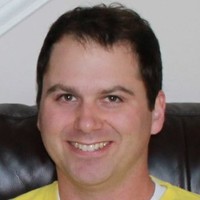 Health Care Rounds: It's BioPharmGuy!
BioPharmGuy maintains the most comprehensive database available for tracking the presence of existing and emerging biotech, medical device, and pharma companies. BioPharmGuy also hosts job boards; publishes a weekly newsletter full of biotech news and insights (it's terrific); offers pipeline information on its pharma entries' Lead Molecule development; and more. John has wanted to chat with BioPharmGuy's creator and President, Adam Wilson, for some time now. Check out our conversation here or wherever you get your podcasts, and find more information at biopharmguy.com.
What else you need to know
CommonSpirit Health experienced an IT security issue last week that interrupted access to electronic health records and caused the health system to take certain systems offline as a precautionary measure. Hospitals in Tennessee, Iowa, Washington, Texas, and Nebraska were affected, according to various reports, and Trinity Health — which is part of CommonSpirit — also took its IT systems offline. As of Friday, CommonSpirit had provided few details in a posted statement, leading analysts and security experts to speculate that the incident was most likely a cyberattack. 
Trinity Health reported a net loss of $1.4 billion for the fiscal year that ended June 30, which the health system attributed in large part to investment losses. By comparison, the Livonia, Mich.-based health system reported a net profit of $3.9 billion the year before. Annual operating revenue was at $19.9 billion, reflecting a decrease from the previous year of $230 million. Excluding federal relief funding, Trinity Health's total operating revenue increased 1.3% in FY 2022 relative to the previous year. Trinity said its targeted efforts to reduce contract labor costs helped to ease operating losses in the final quarter of the year, though contract labor expenses still increased 123% year over year.  
Providence will refund payments to more than 700 patients who were eligible for free care, according to The New York Times. The Times article stated that the patients qualified for Medicaid but were billed for the care they received and then referred to debt-collection agencies when they did not pay. In February, Washington's attorney general, Bob Ferguson, sued Providence, claiming the nonprofit health system had violated state law with its collection practices. A few weeks ago, The Times published an investigative report about Providence's billing and collection practices. The report noted that low-income patients in Oregon and California also had been wrongly charged for care and "harassed" by collection agents. In a statement on its website, Providence said it has corrected a process implementation error that caused some patient debt to be sent to collections by mistake and has improved its practices involving third-party debt collectors.
Ronald Rittenmeyer resigned his position as executive chair of Tenet Healthcare, according to a filing with the Securities and Exchange Commission. The company said his resignation was for personal health reasons and took effect on Oct. 1. At the same time, former Nebraska governor and Sen. Bob Kerry was appointed chair of Tenet's board of directors. He joined the board in 2001 and most recently served as its lead director.
Kroger Health notified Express Scripts of its intent to terminate their pharmacy provider agreement for commercial customers, saying the pharmacy benefit manager's drug pricing model "is unsustainable for Kroger and consumers." In a company release, Kroger said it has attempted since February to negotiate a "more equitable and fair contract that lowers cost, increases access, and delivers greater transparency." The retailer further stated that Express Script's current proposal "is far out of line with comparable terms Kroger has with all other pharmacy providers, and far outside the industry standard." Unless a new agreement is reached by year-end, most Express Scripts commercial customers will no longer be able to fill their prescriptions at Kroger pharmacies, Kroger noted, adding that more than 90% of Kroger Health customers would be unaffected. Kroger Health has more than 2,200 pharmacies and 220 clinics in 35 states.
UnitedHealth Group's Optum completed its $13 billion acquisition of Change Healthcare, the company announced Monday. Last month, a federal judge denied a bid by the Department of Justice to block the deal, and so far the DOJ has not appealed the decision. Axios reported on Tuesday that Change Healthcare completed the $2.2 billion sale of its ClaimsXten claims editing business to private equity firm TPG Capital, fulfilling a condition of Optum's proposed acquisition of Change Healthcare.
Contact Darwin Research Group and we will get right back to you.