Our Take: Amedisys chooses Optum over Option Care Health in cash deal worth more than $3 billion
Jul 10, 2023
Baton Rouge, La.-based home health and hospice care provider Amedisys announced that it intends to combine with UnitedHealth Group's Optum in an all-cash transaction valued at more than $3 billion. 
The agreement between the two companies calls for Optum to pay $101 per share for Amedisys' outstanding common stock. 
Optum made an unsolicited bid on May 26 to acquire Amedisys for $100 per share in cash, or about $3.3 billion, casting doubt on whether Amedisys would follow through on a definitive agreement it signed in early May with Option Care Health. At the time, the all-stock deal with Option Care Health valued Amedisys at approximately $3.6 billion, or the equivalent of $97.38 per share. 
Amedisys and Optum entered into a confidentiality agreement on May 30 and began exploratory discussions, leading to the current decision. Option Care Health received a termination fee of $106 million, according to a filing with the Securities and Exchange Commission. 
News outlets reported that the deal with Optum is expected to close next year. It is subject to shareholder and regulatory approval, along with other customary closing conditions. 
A separate SEC filing noted that UnitedHealth Group would be required to pay Amedisys a fee of $144 million if the merger cannot be completed because of antitrust issues or other regulatory concerns. 
In related news, CMS recently proposed net rate cuts for FY 2023 and 2024 home health reimbursement. On Friday, the National Association for Home Care and Hospice, an industry trade group, sued CMS and the Department of Health and Human Services, arguing the new rates would have "disastrous consequences" for care access and delivery if imposed.
Our Take: For whatever reason, when this story came out just prior to the holiday, I was compelled to reach back into our archives and have a look at our "2017 Home Health Care Market Outlook" syndicated report. We cut our teeth on the home health care industry in 2012, back when we were still finding our way in the world of health care market research. (I use the term "we" liberally, since at the time it was just me, my former business partner, and a part-time assistant working out of a shared executive suite.)
During the years we produced that report, from 2013 to 2017, I was often told we were ahead of our time by tackling this market, that home health would one day become a crucial part of the health care delivery continuum — just not yet. Despite those warnings, Home Health Market Outlook remains one of the most popular syndicated reports we've ever done.
I even wrote a piece in Health Affairs at the time, chastising the industry for being backward-looking, while advocating for what the industry needed to do to be successful in a world of changing reimbursement models, rapidly advancing technologies, and the ongoing importance of adopting The Triple Aim paradigm.
Some folks agreed with me, as evidenced by the comments in response to my article and follow-up emails I received; some didn't. (Regarding the Health Affairs dissenting article, they raise some good points. But my commentary clearly hit a nerve.)
In one area, I was glaringly wrong in my predictions: "There are more than 12,000 Medicare-certified home health agencies today," I wrote. "Perhaps less than half will survive in the form we know it by 2018." According to CMS, as of May 2023, there are still about 12,000 home health care agencies in the U.S. This is because the industry remains characterized by thousands of "mom & pop" agencies — small businesses with 1 to 5 locations, typically within a single state.
I had thought that CMS' Home Health Value-Based Purchasing Model (HHVBP) pilot, launched in January 2016, was designed to put these smaller entities out of business, maybe not intentionally, but I believed policymakers thought smaller firms wouldn't be able to adapt to the required technology for ongoing payment reform based on data and new measures of quality. 
I was wrong about that, too. The HHVBP pilot came and went, and CMS expanded the model nationally in 2022. Most of those small home health agencies are still around and, while I wouldn't say they're thriving, they are at least surviving.
But the industry has gone through some major changes over the last five to seven years. To find out just how much it has changed, I opened our Home Health Market Outlook up to the chapter on "Company Profiles" to see who the largest and most consequential home health care companies were when it was written, and then I looked into what has happened since.
Here's what I found:
AccentCare. The company was acquired by Advent International, a private equity firm, in 2019, from PE firm Oak Hill Capital Partners. Subsequently, AccentCare continued to grow by acquisition. In 2022, the company unified seven brands under AccentCare: Seasons Hospice & Palliative Care, Sta-Home, Gareda, HRS, Texas Home Health, Southeastern Health Care at Home, and Guardian. The company's continuum of services ranges from personal, non-medical care to skilled nursing, rehabilitation, palliative care, hospice, home health, telehealth, and care management. It attributes its success in part to partnerships with integrated health systems, including UCLA Health, UC San Diego Health at Home, Baylor Scott & White Health, Asante, Fairview, and ChristianaCare.
Addus HomeCare. In 2017, Addus had 126 locations in 24 states; in 2023, it had 203 locations in 22 states. It has a unique business model: Personal care services represent 75% of its revenue, with 50% of its business paid for by state/government and 46% reimbursed by managed care organizations. It is also in the hospice and traditional Medicare home health businesses. Its share price has climbed from $35 per share in 2015 to about $90 per share in June 2023.
Almost Family, Inc. In 2015, Almost Family was one of the largest home health companies, with $532B in revenue and 236 locations in 16 states. Almost Family merged with LHC Group in 2018, with the resulting entity having 781 locations in 31 states.
Amedisys, Inc. In 2015, Amedisys had $1 billion in annual revenue, with 329 home health and 79 hospice locations. Today, it has 522 locations and its annual revenue in 2022 was $2.2 billion.
Apria Healthcare. Apria is primarily a home respiratory and home medical equipment (DME) company. When it was acquired by Owens & Minor in March 2022 for $1.6 billion in cash, it had 250 locations across all 50 states.
BAYADA Home Health Care. In 2018, BAYADA operated in 26 states and its estimated annual revenue was $1.3 billion. When J. Mark Baiada retired in 2017,  he announced that his family would gift their privately owned business to a nonprofit organization by January 2019. BAYADA has made a series of small transactions, acquiring home health and home care companies since 2018, preferring to grow slowly and organically. BAYADA is a fully diversified post-acute provider, including home health, hospice, personal care, and companionship services. Historically, the organization has been particularly strong in pediatric home health services.
HCR ManorCare. Although its primary focus was on skilled nursing, the company also offered a full suite of home health and hospice services. In 2016, HCR ManorCare operated 281 facilities in 30 states. HCR ManorCare sold to ProMedica in 2018 after filing for bankruptcy. In November 2022, ProMedica exited the skilled nursing business by divesting to Toledo-based Welltower and Integra Health. ProMedica still operates about 60 Arden Courts memory care communities in a joint venture with Welltower.
Intrepid USA. Intrepid USA is a large but regional home health provider, now owned by Patriarch Partners, a holding company with investments in 75 companies across 14 sectors. In October 2021, Intrepid USA announced that it was seeking additional private equity money for growth; so far, no one has stepped in with an offer. In 2016, the company had 79 locations in 21 states. Today, it has 60 locations in 17 states.
Kindred Healthcare. In 2017, Kindred Healthcare was the largest diversified provider of post-acute services in the U.S. In 2015, it posted $7.1 billion in revenue. Kindred at Home Division, which includes home health care and hospice, had $2.2 billion in revenue. In August 2021, Humana completed its acquisition of Kindred at Home for $5.7 billion, acquiring its remaining stake of about 60% of the company. Through a series of subsequent transactions, Humana divested its interest in Kindred's long-term acute care (LTAC) facilities and hospice businesses; it retains a minority share in the home health business. 
LHC Group. LHC is widely considered by its peers to be one of the most successful diversified post-acute services companies in the U.S. In 2016, the company operated 292 home health, 38 hospice, and 10 LTAC facilities and generated $816 million in annual revenue. Over the years, LHC's strategy has been to amass partnerships with integrated health systems — which is nearly unique to the space, other than AccentCare. UnitedHealth Group's Optum unit acquired LHC for $5.4 billion in February 2023. Of interest, LHC's co-founders, Keith and Ginger Myers, were to personally invest $10 million in UnitedHealth Group stock following the close of the transaction. At the time of the acquisition, LHC was performing 12 million in-home visits per year.
Maxim Healthcare. In 2017, Maxim Healthcare operated 344 home health care locations in 37 states and 93 staffing locations in 32 states. The company also offered personal care services in most states. In January 2020, the FTC blocked a planned $1.2 billion acquisition of Maxim by Aveanna Healthcare. (Aveanna was formed in 2017 by PSA Healthcare and Epic Health Services, two pediatric-focused home health companies. Both are owned by private equity firms.) In February 2022, Maxim separated its two business units into independently operated companies — Maxim Healthcare Services and Maxim Healthcare Staffing — and retired the umbrella Maxim Healthcare Group brand.
National HealthCare Corp. In 2016, NHC operated or managed 74 skilled nursing centers, 21 independent and assisted living facilities (including four specialty Alzheimer's care centers), and 37 home care programs. In 2023, those numbers had barely changed and its revenue had inched forward to just over $1 billion, compared with $906 million in 2015. As a publicly traded company, its stock price has also been relatively flat since 2015, underperforming the S&P 500 by a mile.
Let's stop here. What have we learned from this view into the Darwin archives?
First, like many other health care segments, home health care, and its cousin, home care or in-home personal care services, are attractive to private equity firms. Why, I'm not sure. It is notoriously difficult to make money in this business. But the presence of PE firms is pervasive. Most of the surviving larger "independent" home health firms are today infused with PE capital, and most are majority PE-owned.
Second, the LHC Group and proposed Amedisys acquisitions are seismic industry events. Obviously, the executives over at UnitedHealth Group have big plans for the home health business to be part of their view of the care continuum. Optum already has more than 60,000 physicians on the payroll. It is the nation's third largest pharmacy benefit manager, with a 22% share of the market. Even considering that the industry is a mile wide and an inch deep in small, sole-provider businesses, UnitedHealth Group now has control over the largest home health and hospice provider in the country — or will have control, should the Amedisys acquisition be approved.
Third, the home health market, at least as it relates to the major players, is shifting to either PE-backed firms looking to grow these businesses and exit, or to players like Optum who can leverage the benefits of home health care against technologies and processes they already own. The market, as we knew it back in 2017, no longer exists.
Looking back at the list, the survivors and thrivers include AccentCare, BAYADA, and Maxim. Addus has been successful as well, but its business model differs from the traditional home health firm. By my count, all of the other independent firms have either been sold off to PE firms or to large payers like UnitedHealth Group and Humana.
In the 2015 Health Affairs piece, here's how I described what home health agencies needed to become:
"The successful home health enterprise of the future … will employ primary care physicians and nurse practitioners that make house calls, as well as licensed in-home caregivers, from skilled nursing to Private Duty care. They will offer full-service coordination of post-acute care and will manage challenging populations with chronic, co-morbid conditions. They will integrate telemedicine by caring for patients in novel ways. They will deploy preventive technologies that keep patients safe and out of the hospital. They may even provide ancillary services like in-home diagnostic testing, prescription management, and clinical lab services."
Right. Optum has all those capabilities and then some. Kindred, to the degree to which Humana remains interested, will benefit from Humana's care coordination expertise and focus on seniors. Home health might be finding its way, but only with the help of deeper pockets that have the resources to build the home health agency for the future.
– JM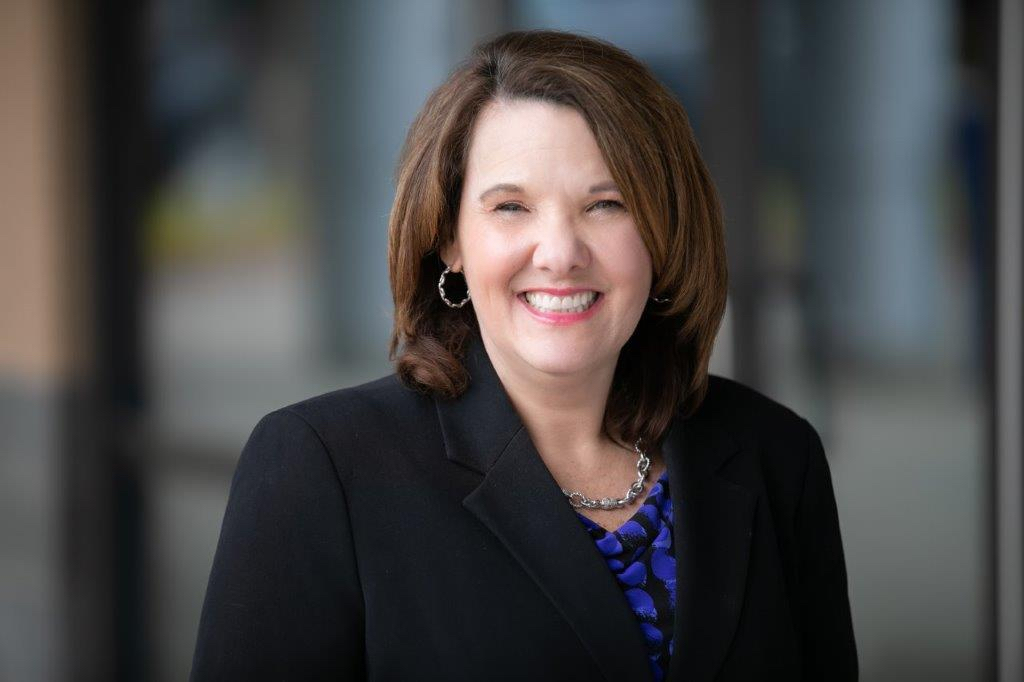 Health Care Rounds Episode 160: Closing Care Gaps With Data, with Ruth Krystopolski
One of the challenges of delivering health care in an equitable way lies in successfully identifying gaps in care and other disparities. Ayin Health Solutions, led by President Ruth Krystopolski, is closing those gaps by collecting, organizing, and bringing actionable data and other technology solutions to key industry stakeholders. Through this work, providers, payers, and delivery organizations can work together to reduce health disparities and improve the health of vulnerable populations. Renton, Wa.-based Providence launched Ayin Health Solutions in 2019.
What else you need to know
The FDA converted the accelerated approval of Eisai and Biogen's Leqembi (lecanemab-irmb) to traditional approval on Thursday based on the results of a confirmatory clinical trial called Study 301. Eisai said in a press statement that Leqembi is now "the first and only approved treatment shown to reduce the rate of disease progression and to slow cognitive and functional decline in adults with Alzheimer's disease." Nearly 1,800 patients with early Alzheimer's disease and confirmed presence of amyloid beta pathology were enrolled in Study 301. The FDA said Leqembi should be initiated patients at the same stage of disease as those enrolled in the study, pointing out that no safety or effectiveness data is available to support initiating treatment at earlier or later stages of Alzheimer's disease. Labeling for the drug will include a boxed warning alerting patients and caregivers to the potential risks associated with amyloid-related imaging abnormalities, or ARIA, a known side effect of this class of drugs. CMS released a statement Thursday confirming that broader Medicare coverage is now available for Leqembi and a registry is open for clinicians.
Eli Lilly has replaced UnitedHealth Group as the world's most valuable health care company based on market capitalization as of July 5, according to Bloomberg. The article noted that Lilly has added more than $94 billion to its value so far this year, ending June at a record high. Meanwhile, UnitedHealth Group's value has decreased 11% since the start of this year, after reaching a record high in October. Two drugs are fueling Lilly's rising market value: Mounjaro (tirzepatide), a type 2 diabetes treatment approved last year that is expected to receive FDA approval — and is being used off label — for weight loss, and donanemab, an investigational treatment for Alzheimer's disease that targets amyloid plaques and has demonstrated considerable promise in slowing progression of the disease in clinical trials. 
Note that based on annual revenue, number of employees, or many other common metrics that would measure the size of an organization, UHG in fact dwarfs Eli Lilly. In 2022, UHG had $287.6 billion in annual revenue, making it the 5th largest company overall in the US based on this measure. With $28.5 billion in 2022 revenue, Eli Lilly didn't crack the top 100.
Blue Cross Blue Shield of Arizona launched a primary care subsidiary called Prosano Health Solutions in January for the company's employees and recently announced that it plans to expand access to Prosano Health's services to members starting next January. According to the announcement, 1,800 employees and their dependents enrolled in Prosano Health earlier this year. The subsidiary's Advanced Primary Care Center offers "one-stop access to a primary care team, behavioral health practitioners, lab services, same-day appointments, virtual options, and a selection of the most needed prescription medications." So far, patient satisfaction scores are higher than the industry average and emergency room visits have decreased 20%, BCBSAZ said. Three more Advanced Primary Care Centers are in the works for Maricopa County, by far the state's largest county, next year. 
The FDA has approved the first cell therapy for type 1 diabetes: CellTrans' Lantidra (donislecel). The infused therapy, made from deceased donor pancreatic islet cells, is indicated for adults with type 1 diabetes who experience repeated episodes of severe hypoglycemia that prevent them from reaching their targeted blood glucose levels, "despite intensive diabetes management," the FDA said in a news release. Lantidra is infused into the hepatic portal vein, initially as a single infusion. Depending on the patient's response, additional infusions may be administered. Lantidra has only been studied in 30 trial participants, with varying results. Treatment eliminated the need for insulin for at least a year in 21 participants, with 10 achieving insulin independence for 5 years or longer. Five participants did not achieve insulin independence. Some participants experienced adverse reactions that required discontinuation of the immunosuppressive drugs necessary to maintain the cell therapy's viability, thereby ending their insulin independence. A total of 75 severe adverse events were reported during the first year following transplantation, eight of them life-threatening. 
On July 1, CMS launched the Enhancing Oncology Model (EOM), the successor to the Oncology Care Model, which ended a year ago. A total of 67 physician group practices will participate in the voluntary alternative payment model, which will run for 5 years. The model will focus on seven types of cancer: breast cancer, chronic leukemia, lung cancer, lymphoma, multiple myeloma, prostate cancer, and small intestine/colorectal cancer. Monthly per-patient payments will be lower than those in the earlier model ($70 vs. $160), and participants can choose from two risk arrangements with differing levels of downside risk, CMS noted in a fact sheet.
Molina Healthcare agreed to buy Bright Health's California Medicare Advantage health plans, Brand New Day and Central Health Plan of California, for approximately $510 million, according to a press release. The transaction is expected to close in the first quarter of 2024, at which point Bright Health will no longer be in the insurance business. The deal is subject to regulatory approval and other closing conditions. 
Amgen and Horizon Therapeutics filed a counter suit against the Federal Trade Commission, claiming the federal agency's attempt to block their $28 billion merger violates the U.S. Constitution, several news sources reported on Thursday. In May, the FTC filed for a temporary restraining order and preliminary injunction to prevent Amgen from acquiring Horizon Therapeutics. The FTC is trying an untested strategy in this instance, focusing on a practice drug manufacturers sometimes use called bundling, which can stifle competition. 
Eliminating Racism In Health Care Before And After The Supreme Court's Affirmative Action Decision. Health Affairs, 7.7.23
Contact Darwin Research Group and we will get right back to you.