Our Take: Amazon plans to acquire primary care provider One Medical for $3.9 billion
Jul 25, 2022
In potentially one of its most consequential health care deals thus far, Amazon revealed Thursday that it has entered into a definitive agreement to acquire One Medical for $18 per share in an all-cash transaction.
The total value of the transaction, including One Medical's net debt, is approximately $3.9 billion. One Medical's shares closed at $10.18 Wednesday, and Amazon announced the acquisition before the market opened on Thursday.
"We think health care is high on the list of experiences that need reinvention," said Neil Lindsay, senior vice president of Amazon Health Services.
Based in San Francisco, One Medical is a national membership-based primary care organization that offers both virtual and in-office care to commercially insured patients.
"The opportunity to transform health care and improve outcomes by combining One Medical's human-centered and technology-powered model and exceptional team with Amazon's customer obsession, history of invention, and willingness to invest in the long-term is so exciting," said Amir Dan Rubin, CEO of One Medical. "There is an immense opportunity to make the health care experience more accessible, affordable, and even enjoyable for patients, providers, and payers. We look forward to innovating and expanding access to quality health care services, together."
Rubin will stay on as CEO of One Medical after the acquisition has been completed, according to the announcement.
The transaction is subject to customary closing conditions, including approval by One Medical's shareholders and regulators.
Our Take: It's not hard to see why One Medical appeals to Amazon. The e-commerce giant has changed the way consumers shop for just about everything — even for those rare products and services that Amazon doesn't offer.
Because of Amazon, consumers are accustomed to quickly placing an order, paying a (usually) reasonable price, and having their order filled and delivered promptly — in many cases, within 24 hours. It's all about making the entire transaction quick and easy.
Other customer-facing businesses have had to adapt their operating models to mimic Amazon's as much as possible if they want to survive.
For the last several years, Amazon has been trying to make health care more efficient, though the company hasn't been quite the disruptor that many anticipated it would be — at least not yet.
In early 2018, Amazon, JPMorgan Chase, and Berkshire Hathaway formed the company that would eventually become known as Haven. The stated goal was to "reduce health care's burden on the economy while improving outcomes for employees and their families." The companies started with their own employees, with an eye toward expanding to include employees of other businesses if and when they experienced some successes.
We now know that Haven didn't really have any successes to speak of. But that didn't stop Amazon. The retailer bought PillPack in 2018, generating considerable speculation about what impact the acquisition would have on retail pharmacies. In the ensuing years, we've seen Walgreens, CVS, and Walmart step up their game in various ways, from partnering with primary care providers so they can offer basic primary care services on their premises, to giving customers the option of having their prescriptions delivered to their home or office.
Would they have taken these steps if Amazon hadn't bought PillPack (or started Amazon Care in 2019 to provide primary care services to some of its employees and their families, followed by the launch of Amazon Pharmacy in 2020)? Maybe, maybe not. But it's safe to say that Amazon provided at least some of the impetus behind those moves.
Amazon has been working to expand Amazon Care, not just to all of its employees throughout the country but also to other employers. If Amazon does acquire One Medical, we're going to venture a guess that eventually the Amazon Care operations and physical locations will be combined with those currently operating under the One Medical name.
In some ways, One Medical operates like Amazon Prime. Members pay an annual subscription/fee to gain access to expedited and concierge services (e.g., same- or next-day appointments, round-the-clock virtual care, and on-site lab services). The company is technology-drive, like Amazon, with a focus on convenience and patient satisfaction.
The New York Times reported that One Medical sees approximately five times as many patients through virtual visits as it does in person, which Amazon no doubt finds appealing. One Medical serves more than 8,500 employers — far more than Amazon Care — and Google is one of them. Google has One Medical clinics at some of its locations, which means Amazon will have a presence in those locations … if the deal goes through.
Moreover, the price of 1Life Healthcare (One Medical's parent company) is down from a high of about $60 per share last year. Even though $18 per share is a fairly hefty premium relative to the $10.18 closing price the day before Amazon announced the acquisition, that's still a bargain for all that Amazon could end up with.
For instance, One Medical acquired Iora Health last year (for $2.1 billion in stock). Iora Health provides primary care predominantly to Medicare beneficiaries. Amazon will have the opportunity to tap into a whole new market if it buys One Medical.
The Times also noted that One Medical built its own electronic medical records system and has 15 years' worth of medical data. Amazon will gain access to that data if the deal is completed, and although Amazon will be bound to HIPAA privacy laws just like anyone else, the company can still use the deidentified data for research, predictive analyses, and other purposes.
We keep saying "if" this deal happens, and there's reason to think it might not. The Federal Trade Commission (FTC) and/or the Department of Justice (DOJ) will have to approve the transaction before it can be completed, and the FTC is already investigating Amazon and its Amazon Web Services subsidiary for potential anticompetitive practices.
Within a day or so of the One Medical acquisition announcement, lawmakers and consumer advocacy groups were expressing concerns about the deal and calling for regulators to investigate the proposed transaction. The FTC has recently blocked two large mergers between health systems on the grounds that they would reduce competition and drive up prices, and the DOJ is suing to prevent UnitedHealth Group's $8 billion acquisition of Change Healthcare. That trial is set to begin on Aug. 1. Amazon may have a tougher time completing this deal than it would have a couple of years ago.
Amazon wants to be more than just another stakeholder in the health care industry. It wants to fix at least some of what's wrong with our health care system. Will buying One Medical get it a few steps closer to accomplishing that goal? Or will it have to find another approach? The last several years have made it clear that the company doesn't plan to give up.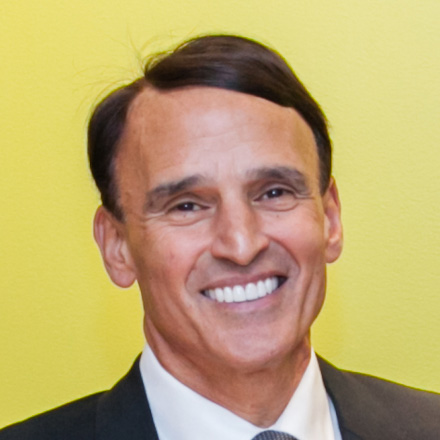 ENCORE: A Conversation with Dr. Robert Pearl
What's wrong with our health care system and how do we fix it? That would take more than a podcast to address, but we'll do our best to advance the discussion. In an encore pod that aired in January 2020, John sits down with Dr. Robert Pearl, co-host of the popular health care podcast, Fixing Healthcare, for a fascinating discussion. Dr. Pearl was formerly CEO of Permanente Medical Group and serves as a clinical professor of plastic surgery at Stanford University School of Medicine and is on the faculty of Stanford Graduate School of Business.
What else you need to know
Providence is implementing a new operating model that will result in the Renton, Wash.-based health system's seven operating regions being restructured into three new divisions: the South division (Northern and Southern California), the Central division (Eastern Washington/Montana, Oregon, and Texas/New Mexico), and the North division (Western Washington and Alaska). Erik Wexler will oversee the three divisions, and each division will have its own chief executive. Likewise, Providence's seven regional senior leadership teams will be reorganized into three divisional teams. The 52-hospital, not-for-profit health system will also consolidate leadership of three clinical lines of business — physician enterprise, ambulatory care network, and clinical institutes — into a single team, which Dr. David Kim will lead. In its announcement, Providence said the changes in leadership will "free up resources for the frontlines while keeping the focus on retaining and recruiting essential roles."
Thirty-six defendants have been charged with committing $1.2 billion in health care fraud. The DOJ alleges that the defendants participated in schemes involving telemedicine, cardiovascular and cancer genetic testing, and durable medical equipment (DME) transactions, the agency announced last week. Those charged include a telemedicine company executive, owners and executives of clinical laboratories, DME companies, marketing organizations, and medical professionals, the DOJ said, noting that CMS' Center for Program Integrity "took administrative actions against 52 providers involved in similar schemes." According to the announcement, telemedicine schemes accounted for more than $1 billion of the "total alleged intended losses."
UnitedHealthcare will eliminate out-of-pocket costs for insulin and four emergency use prescription drugs for members of fully insured group health plans "beginning as early as January 1, 2023, subject to any required regulatory approval," the insurer said in a news release. The four other $0 cost-share medications are epinephrine (for severe allergic reactions), glucagon (for hypoglycemia), naloxone (for opioid overdoses), and albuterol (for acute asthma attacks).
UPMC signed a five-year agreement with Microsoft to modernize and expand its clinical analytics processes and technologies. Microsoft will provide its latest cloud computing, artificial intelligence, and machine-learning tools to UPMC's clinical analytics team, which supports clinical activity at most of the health system's 40 hospitals, UPMC stated in a press release. Microsoft experts will collaborate with UPMC's team "to mine more than 13 petabytes of structured clinical data and 18 petabytes of imaging data to create new insights that improve patient care," UPMC noted.
Mass General Brigham will expand its home-based care program as part of a strategy to reduce spending. Fierce Healthcare reported that the health system plans to increase its home care support team from roughly 800 to more than 1,000 by year-end and hopes to have 90 hospital-at-home beds managed across four of its hospitals by the ends of next year. The Boston-based health system named Heather O'Sullivan as its first president of home-based care to oversee the expansion. Earlier this year, according to Fierce Healthcare, state regulators told the health system to develop a performance improvement plan to contain costs or face a fine for noncompliance.
John Muir Health will have a new CEO on Oct. 1. Mike Thomas will be taking over for Cal Knight, who will retire after 11 years with the health system. Thomas has been with John Muir Health for almost 14 years and has served in numerous roles during that time, according to a press statement.
What else we're reading
Contact Darwin Research Group and we will get right back to you.