Our Take: Aduhelm torpedoed Biogen. Will lecanemab — or a new CEO — come to the rescue?
May 09, 2022
In an effort to further attenuate the fallout following the FDA's contentious accelerated approval last June of the Alzheimer's treatment Aduhelm (aducanumab), Biogen revealed Tuesday that it is taking additional — and substantive — steps, including replacing Michel Vounatsos, the company's CEO since 2017.
Late last year, Biogen cut Aduhelm's $56,000 price tag in half and said the company would implement a series of cost-cutting measures after the drug failed to gain traction. (It generated sales of just $3 million through the end of 2021.)
At the time, Biogen estimated that those cost-reduction measures would save half a billion dollars and that most of those savings would be realized this year.
Then, in January, CMS all but doomed the drug when the agency proposed limiting Medicare coverage of Aduhelm to only patients enrolled in approved clinical trials, a limitation that remained unchanged in the final national coverage determination CMS issued a few weeks ago.
Salim Syed, a senior biotechnology analyst with Mizuho Americas, said when Biogen reported its fourth-quarter results in early February that he wondered how long the company could market a drug with a negative net present value "before the fiduciary duty kicks in to shut down the program," FiercePharma reported.
Apparently, Syed now has his answer.
Although Biogen said it is not giving up on the drug, the firm is essentially eliminating Aduhelm's commercial infrastructure, including the sales team. This latest round of cost-cutting steps is expected to save another half a billion dollars.
The company also said it will revamp its pipeline to diversify and rebalance its risk, though neuroscience will continue to be a focus. Dr. Priya Singhal, Biogen's interim head of research and development, said the firm is "open to adjacencies" such as neuropsychiatry and immunology, although she said the company is still "highly, highly committed to Alzheimer's disease," according to FierceBiotech.
One late-stage candidate in the pipeline is zuranolone, a potential treatment for major depressive disorder and postpartum depression that Biogen is co-developing with Sage Therapeutics. Other candidates in the pipeline include therapies for amyotrophic lateral sclerosis (ALS), systemic lupus erythematosus, neuropathy and neuralgia, Parkinson's disease, multiple sclerosis, cognitive impairment associated with schizophrenia, and stroke.
Yet it's another treatment for Alzheimer's disease in Biogen's pipeline that analysts will be watching most closely the next several months. As the follow-up to Aduhelm, lecanemab could largely determine Biogen's fate.
Biogen is co-developing lecanemab with Eisai. Although the two companies also partnered on Aduhelm, Biogen led the clinical development, regulatory approval process and commercial rollout. Eisai basically walked away from that partnership in March, handing Biogen the sole decision-making and commercialization rights to Aduhelm.
With lecanemab, Eisai is leading the drug's clinical development and regulatory approval process. The FDA granted lecanemab fast track status in December, and the rolling submission will likely be completed next month, after mid-stage trial results become available. Eisai and Biogen also expect to have results from an ongoing Phase III trial of lecanemab, called Clarity AD, in September. If the results show a definitive clinical benefit, the companies may use that data to support a request for full approval of lecanemab early next year.
If lecanemab does gain full approval, it could be eligible for broader coverage than Aduhelm under the national coverage policy CMS issued last month. In that scenario, Biogen has a chance of righting the ship.
In the meantime, Vounatsos will stay on as CEO until his successor is named.
It should also be noted that Eli Lilly is awaiting late-stage clinical data for its own Alzheimer's drug candidate, donanemab. Those results are expected around the same time as the Phase III data for lecanemab, so there could be a race to the finish line between the two.
In related news, UnitedHealthcare updated its medical benefit policy for Aduhelm last week, stating in the coverage rationale that "Aduhelm is unproven and not medically necessary for the treatment of Alzheimer's disease due to insufficient evidence of efficacy."
Effective June 1, UnitedHealthcare's commercial plan members will only have coverage for the drug if they are enrolled in a clinical trial and have received prior authorization.
Our Take: For nearly a year, Aduhelm — and, by extension, Biogen — has been in the news for all the wrong reasons. It's easy to see why Biogen wants to begin a new chapter.
Even though the company is trying to appease shareholders by slashing costs and searching for a new chief executive, the consensus among analysts appears to be that these steps may not be enough.
Citing a survey by RBC Capital Markets, FiercePharma reported that 40% of Biogen's investors indicated they want the new CEO to have a solid track record in business development, whether through in-licensing or acquisitions. Investors were also interested in a CEO with experience in cleaning up and selling companies, suggesting that Biogen itself could become the targeted asset of a buyout.
The company has between $5 billion and $6 billion in cash that it could use to secure other drug candidates. But, as Healthcare Dive noted, while that amount may be enough to enter into other research collaborations or licensing agreements, it may be inadequate for "a transformational deal."
Unless the Clarity AD trial yields some impressive results for lecanemab, it looks as though Biogen's future options may be even more limited than Medicare's coverage of Aduhelm. It could eventually come down to this: buy big, or be bought.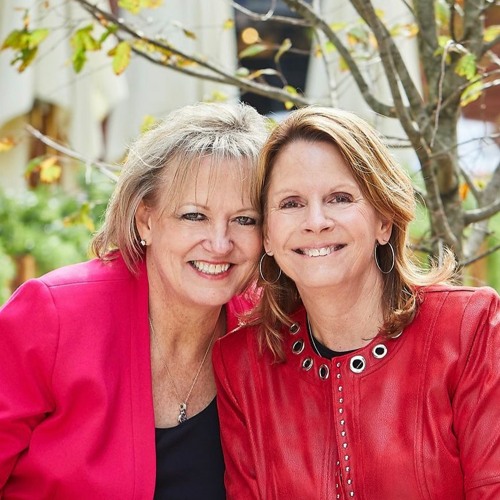 Fighting Burnout with Michelle Troseth and Tracy Christopherson
Co-founders of MissingLogic®, Michelle Troseth and Tracy Christopherson, take the mic with John on this week's Health Care Rounds. They discuss the necessary framework to effectively combat burnout, leading health care organizations through meeaningful and transformative change. Tune in for an inspiring conversation around the management of complexities in healthcare, and how this duo is using an innovative approach to create positive and healthy work environments throughout the industry. Listen here or wherever you get your podcasts.
What else you need to know
Johnson & Johnson's (Janssen's) COVID-19 vaccine should only be given to adults (18 or older) for whom other COVID-19 vaccines are not accessible or clinically appropriate, or who specifically request J&J's vaccine and otherwise would not be vaccinated, according to the FDA's updated emergency use authorization. The FDA said an evaluation of reported cases of thrombosis with thrombocytopenia syndrome (TTS) — which is characterized by rare but potentially life-threatening blood clots along with low levels of blood platelets — warranted the restriction. As of mid-March, the FDA and the Centers for Disease Control and Prevention had identified 60 confirmed cases of TTS, nine of them fatal.
SSM Health and Saint Louis University are partnering to create an integrated health care network in the St. Louis region. Under the agreement between the two Catholic organizations, SSM Health will buy SLUCare Physician Group, the academic medical practice of Saint Louis University, and make it a dedicated physician division within the health system. SLUCare has more than 600 health care providers in hospitals and medical offices throughout the St. Louis area. The organizations said a news release that their agreement also represents a "significant" investment in the Saint Louis University School of Medicine to expand clinical research, medical training, and education. If all approvals are obtained, they expect to finalize the transaction this summer. Financial terms were not disclosed.
Centene is selling two of its pharmacy businesses. The St. Louis-based insurer signed two separate definitive agreements — one to sell Magellan Rx (a pharmacy benefit manager) to Prime Therapeutics, and the other to sell PANTHERx (a specialty pharmacy) to The Vistria Group, General Atlantic, and Nautic Partners. Both transactions are subject to regulatory approval; together, they are valued at $2.8 billion. The PANTHERx deal is expected to close in the next few months, and the Magellan Rx deal in the fourth quarter. Centene gained Magellan Rx as part of its $2.2 billion acquisition of Magellan Health in January. CEO Sarah London said in a press statement that the transactions "demonstrate significant progress in our ongoing portfolio review and represent key milestones in our value creation plan."
Cigna has launched a provider consult service for patients with complex cancers. The service connects patients and their community oncologists with subspecialty experts at National Cancer Institute-designated cancer centers. The experts review the patients' diagnoses and treatment plans, and then offer recommendations for tests, therapies, and/or appropriate clinical trials. Run by Cigna's health services business, Evernorth, the consult service is currently in place for select Cigna clients, according to a press release, and "is being expanded broadly for both Cigna clients and clients of eviCore," Evernorth's analytics platform that manages medical benefits.
AmerisourceBergen has initiated a program to help hospitals and health systems launch or optimize home infusion services for their patients. The company said in a press release that the new program offers clinical expertise and pharmacy design, drug sourcing and logistics, payer contracting support and prescription analytics, software that can be integrated with existing electronic medical record systems to assist with patient access and workflow, and revenue cycle management.
An in vitro diagnostic designed to aid in the early detection of Alzheimer's disease is the first of its kind to receive marketing authorization from the FDA. Made by Fujirebio Diagnostics and intended for use in adults age 55 or older who present with cognitive impairment, the Lumipulse test measures the ratio of beta-amyloid 1-42 to beta-amyloid 1-40 in cerebral spinal fluid to indicate whether the patient is likely to have amyloid plaques. Dr. Jeff Shuren, director of the FDA's Center for Devices and Radiological Health, said the test can typically be completed in a single day and can provide the same information about the patient's brain amyloid status as a PET scan does, without the radiation risk. In a press announcement, the FDA said the test should be used in conjunction with other clinical evaluations or additional tests when determining treatment options, and not as a stand-alone diagnostic.
Contact Darwin Research Group and we will get right back to you.