Our Take: Froedtert Health signs LOI to merge with ThedaCare to help Wisconsinites 'live their unique, best lives'
Apr 17, 2023
Editor's note: Our email delivery service was down yesterday, so we're sending this week's Our Take today. First time that's happened in nearly a decade.
Milwaukee-based Froedtert Health signed a letter of intent to merge with ThedaCare, a community health system based in Neenah, Wisc., the two organizations announced Tuesday. 
Through a longstanding partnership with the Medical College of Wisconsin, Froedtert Health has a network of 10 hospitals, more than 2,100 physicians, and 45 health centers and clinics. The health system primarily serves southeast Wisconsin. Froedtert Hospital is a Level 1 trauma center that provides training for more than 1,000 health professionals annually. 
ThedaCare has eight hospitals among more than 180 sites of care in communities throughout northeast and central Wisconsin. 
The two organizations began partnering with each other last year on a pair of initiatives designed to increase access to care, one of which is a quaternary partnership that includes the Medical College or Wisconsin. The planned merger will build on those relationships. 
Cathy Jacobson, Froedtert's president and CEO, said the combined organization "will be poised to meaningfully address health equity and disparities, enhance access to a broader array of services and make it easier for patients to navigate the health care system. The Medical College of Wisconsin will continue to be an important partner in our work together." 
"We have a shared vision for what we can do together to improve the health and well-being of the communities and be proactive partners in health," said Dr. Imran Andrabi, president and CEO of ThedaCare. "We are eager to start exploring how we can build a healthier, brighter future for Wisconsin."
Froedtert and ThedaCare will spend the next several months working out the details of a definitive agreement and conducting due diligence, with an eye toward completing the merger by the end of the year. The deal is contingent on regulatory and board approvals. 
An 18-member board comprising representatives from both organizations will govern the combined entity. Initially, Jacobson will serve as CEO of the merged health system and Dr. Andrabi will serve as president. The plan is for Jacobson to retire six months after the merged health system launches and for Dr. Andrabi to take on the additional role of CEO. 
The existing organizations will continue to use their brand names in some manner after the merger, according to the announcement, though the combined health system itself may have a new name. Financial terms were not disclosed. 
Our Take: Although many, if not most, health system mergers in the last several years have resulted from the need to shore up the financial resources of at least one of the organizations involved — especially among the relatively smaller health systems — that does not appear to be the primary focus of this one.  
During a press conference on Tuesday, as she was talking about how the two organizations began working together last fall, Froedtert CEO Jacobson said, "We found out just how easy it was to come together and create those partnerships because of how aligned we really were. And [the merger] just became a natural next step," Wisconsin Public Radio reported. 
"We don't need to do this," she said. "We want to do this because we think it's going to make us better."
Jacobson believes each of the organizations can benefit from the other's experience within their respective communities. 
"We can apply some of those same learnings about how you reach different areas in urban Milwaukee as you do in rural Wisconsin. … It's not the same to treat someone in urban Milwaukee as it is to treat someone in Brookfield, Wis., and we know that," she said, according to Spectrum News 1. "We go into those communities. We talk to people in those communities … about what are the challenges about how you access health care?" 
In their announcement, the health systems said the combined organization "will help the people of Wisconsin live their unique, best lives, providing better and more seamless access to comprehensive, high-quality care when people are sick or injured and serving as a true partner in health to help keep people well."
In theory, this should be the ultimate goal of all health system mergers.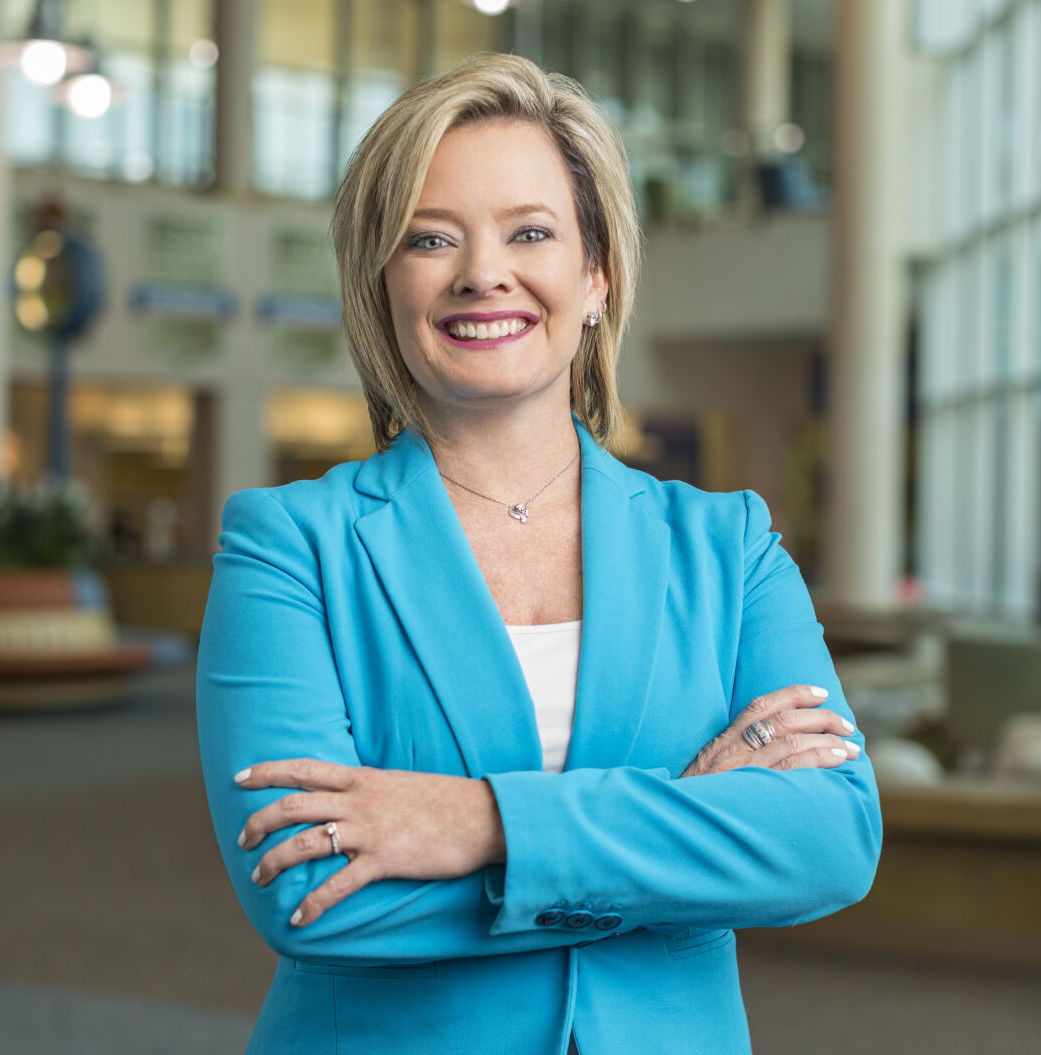 Health Care Rounds: Leading with Purpose and Finding a 'Why', with Chanda Chacon
Welcome to Season 8 of Health Care Rounds! We are excited to bring you new conversations with health care leaders who are at the forefront of care innovation. In this episode, we sit down with the president and CEO of Children's Hospital and Medical Center in Omaha, NE, Chanda Chacon, to discuss the importance of intentional leadership, story-telling, and finding your 'why'. Listen here or wherever you get your podcasts.
What else you need to know
In response to an April 7 ruling that could invalidate the FDA's approval of mifepristone, the Department of Justice asked the 5th Circuit Court of Appeals for an emergency stay until the court could hear the full case. Mifepristone was approved in 2000 in combination with misoprostol to end pregnancy through seven weeks of gestation; the gestation period was subsequently extended to 10 weeks. On Wednesday, the appellate court agreed to permit partial and temporary access to mifepristone, but it upheld parts of the April 7 ruling, such as disallowing the drug to be sent by mail and reverting to the original seven-week gestation period. On Friday, the Biden administration and Danco Laboratories (the company that makes Mifeprex, the branded version of mifepristone) filed separate emergency applications asking the Supreme Court to intervene. Justice Samuel Alito issued a temporary stay of the April 7 ruling, upholding the drug's status quo while the higher court considers granting a formal stay. The temporary stay expires at midnight on Wednesday. 
Express Scripts will cap copays and implement new transparency measures, starting this summer. The pharmacy benefit manager announced a new Copay Assurance program that caps copays for prescription drugs at $5 for generics, $25 for preferred brand drugs, and $45 for preferred specialty brand drugs. Members enrolled in the program will not have to meet a deductible before the copay caps apply. The PBM is also offering private and government employers and health plans a "fully transparent pricing model" called ClearCareRx. For a flat administration fee, those who choose this model will pay the same amount for prescription drugs that Express Scripts pays pharmacies and receive 100% of drug rebates Express Scripts negotiates with drugmakers. The model also provides "guarantees that keep Express Scripts accountable to clinical and financial performance measures." A press release provides details of these and other steps the PBM is undertaking to increase transparency — such as fee disclosures in spread-pricing arrangements. Express Scripts and its affiliated companies, Cigna and Evernorth, were among the co-defendants named in a lawsuit filed last month by Ohio's attorney general. The lawsuit alleges the co-defendants used a group purchasing organization to drive up drug prices for their own benefit.  
The ransomware attack at CommonSpirit Health last fall appears to have been considerably wider in scope that initially reported. More than 100 facilities in as many as 13 states may have affected, according to an update by the health system. The notice says the unauthorized third party did not retrieve data from patients' electronic medical records but did access files on share servers containing patients' personal information, such as demographic, medical, claims, and health insurance data. In some cases, patients' Social Security numbers were accessed. The health system said it began notifying people affected by the breach via mail on April 6 and noted that it has no evidence the personal information has been misused. 
CMS has suggested a 2.8% increase in payments to hospitals for fiscal year 2024 as part of a proposed Medicare payment rule released on April 10. Several hospital groups, including the American Hospital Association, America's Essential Hospitals, and the Federation of American Hospitals, issued statements indicating  the pay increase is inadequate, especially in light of persistent inflation. CMS also wants to add 15 new health equity hospital categorizations in an effort to motivate hospitals to address gaps in health equity. The comment period for the proposed rule runs through June 9. 
Executive moves
Dr. Jason Fish will become the next CEO of Yale Health on July 1. Dr. Paul Genecin retired in January after serving as Yale Health's CEO since 1997. Nanci Fortgang, the health system's chief clinical operations officer, has been serving as interim CEO. Dr. Fish currently is chief medical officer of Southwestern Health Resources, a clinically integrated network of 31 hospitals formed by Texas Health Resources and the University of Texas Southwestern Medical Center, according to the announcement. 
Board member Michael Charlton has been selected to serve as AtlantiCare's interim president and CEO, starting on June 1, while the board of trustees searches for a candidate to take over on a permanent basis. At the end of June, Lori Herndon will step down from the dual roles, ending a 40-year career at the health system. She will work closely with Charlton during May to facilitate the transition and continue to be available as needed until she officially retires.
Contact Darwin Research Group and we will get right back to you.