Our Take: 2022: A year of multi-billion-dollar deals for industry disruptors
Dec 19, 2022
Editor's note: This is the last issue of Our Take for 2022. Look for the next one on January 9.
Access to health care in the U.S. has been a widespread problem for so long, it's hard to remember a time when the average person didn't have to worry about getting — and affording — adequate care.
Lawmakers, major corporations, and stakeholders across the industry have tried in various ways to tackle the many challenges that contribute to the lack of access, with limited success. In the past year, though, a handful of industry disruptors stepped up their game, spending billions of dollars on acquisitions that will enable them to expand the availability of primary care, home health care, and even specialty care.
This particular group of big spenders consists mostly of health insurers, which stands to reason. After all, several of the largest health insurers have been recording billions in profits on a quarterly basis, so they have ample cash on hand.
And of course Amazon is also in the group, because Amazon has been disrupting industries for decades and has plenty of money to plunk down as well.
We'll have to wait and see what effect these acquisitions will have on consumers' out-of-pocket costs. Several of the companies involved in these transactions cited a desire to make health care more affordable and stressed the need for a greater shift toward value-based care. But some of them are also among the most profitable companies in health care. Three of them — Amazon, CVS Health, and UnitedHealth Group — are among this year's top five Fortune 500 companies.
1. UnitedHealthGroup
When UnitedHealth Group announced in January 2021 that Optum would acquire Change Healthcare for $13 billion, the companies expected to close the transaction in the second half of the year. But then lobbying groups raised a ruckus, prompting the Federal Trade Commission (FTC), the Department of Justice (DOJ), and a couple of state attorneys general to get involved.
When the DOJ sued to block the acquisition in February of this year, the companies persisted, and a federal judge ruled in September that the transaction could proceed as long as UnitedHealth Group divested Change's ClaimsXten claims payment and editing business (which it did, for $2.2 billion). Finally, in the second half of this year — October 3, to be exact — Optum completed its combination with Change Healthcare.
The combination, according to UnitedHealth Group, will simplify a range of processes that ultimately will result in lower costs "and a better experience for all stakeholders."
Optum wasn't sitting idly by while all of this was going on. In late March, the company announced its planned acquisition of home health and hospice provider LHC Group for $5.4 billion. Based in Lafayette, La., LHC Group is one of the largest home health firms in the U.S., with approximately 30,000 employees and operations in 37 states, as well as Washington, D.C.
Despite a subsequent shareholder lawsuit and a couple of requests from the FTC for additional information, it seemed as though the transaction was on track to close by the end of the year. Earlier this month, however, an LHC Group filing with the Securities and Exchange Commission (SEC) indicated that the merger is now likely to be finalized in the first quarter of 2023.
Within a week of Optum's announcement of the LHC Group acquisition, reports surfaced that Optum had agreed to acquire Kelsey-Seybold Clinic, a large, integrated multispecialty group based in Houston. At the time, the purchase price was not disclosed, but in August the Star Tribune reported that it was around $2 billion.
According to Axios, the acquisition will allow Kelsey-Seybold to follow through on a $1 billion plan to expand from 32 locations in the Greater Houston area to more than 50.
2. Humana
Humana took a different path that will allow it to open additional primary care clinics. In mid-January, the Louisville, Ky.-based insurer, which already referred to itself as the largest provider of senior-focused primary care in the U.S., said it would open 26 additional payer-agnostic CenterWell Senior Primary Care centers by early 2023, some of which would be in new markets.
Those centers were part of a joint venture (JV) formed in February 2020 with investment firm Welsh, Carson, Anderson & Stowe (WCAS). Through the JV, the two companies originally planned to invest $600 million to open roughly 50 senior primary care centers in a three-year period. WCAS has majority ownership in the centers and Human has the option to acquire WCAS' stake in the centers, starting five years after the centers are established.
Then, in May, Humana announced a second, similar JV with WCAS to develop and operate an estimated 100 additional clinics between early 2023 and the end of 2025, at a cost of up to $1.2 billion. Along with that announcement, Humana and WCAS revised the terms of their first JV, increasing the investment to $800 million and the number of planned centers to 67.
During an Investor Day presentation in September, senior executives said the company planned to take full ownership of the first 20 centers opened through the first JV with WCAS. That could result in a cash outlay of up to $550 million, according to Susan Diamond, Humana's chief financial officer. If Humana takes ownership of all centers opened through both JVs, which is likely, she put the total cost as high as $3.5 billion.
Diamond noted that Humana plans to add 30 to 50 CenterWell clinics each year through 2025, with as many as half of those added through acquisitions, outside of the JV with WCAS. By 2025, CenterWell will be operating between 400 and 450 staff centers, the company estimated.
The clinics serve patients in Medicare value-based arrangements and through independent practice association agreements.
Also of note, Humana CEO Bruce Broussard revealed during an earnings call in July that the company's lines of business would be streamlined into two separate units — an Insurance Services unit and the CenterWell unit, which includes Humana's home health and pharmacy services — starting in 2023. The realignment is part of the insurer's "value creation" initiative undertaken early this year to generate $1 billion that Humana can invest in its Medicare Advantage (MA) business.
3. Amazon
Amazon has made some bold moves in recent years in its efforts to shake up the health care industry, and 2022 was no exception. Early in the year, the company said it had accomplished the goal of making its Amazon Care virtual health services available nationwide.
At the time, the retailer also said it would expand the in-person care component of Amazon Care to more than 20 additional cities this year. What distinguished Amazon Care from other hybrid virtual/in-person care models was that the in-person care was delivered in the patient's home or office, rather than a clinical setting.
But sometime between February and midsummer, Amazon decided to shut down Amazon Care by the end of 2022, just three years after the pilot program was launched. Amazon didn't make the news public until August, a month after the stunning announcement that the company had signed a definitive agreement to buy One Medical, a national membership-based primary care organization that offers in-person, digital, and virtual care services, for approximately $3.9 billion in cash.
Apparently, Amazon Care's services weren't sufficiently robust to appeal to large employers, which Amazon had been trying to do. So, instead of building a more comprehensive offering, evidently it made more sense for Amazon to buy what was already in place with One Medical — though D CEO Healthcare reported in October that Amazon said the decision to end Amazon Care was made independent of, and prior to, the One Medical deal.
Although the proposed acquisition is still undergoing antitrust review, that hasn't kept One Medical from expanding. For instance, it has three new locations in Dallas, where the company is partnering with Baylor Scott & White Health to give patients easier access to specialty care.
Incidentally, CVS Health began exploring a potential transaction with One Medical in October 2021 and apparently even offered the same bid that Amazon ended up paying. An SEC filing indicates that Amazon first showed interest in acquiring One Medical in February and didn't know that CVS Health was also interested.
Both suitors continued negotiating with One Medical until early July, when various news outlets reported the rumors of a potential acquisition, leading CVS Health to disengage.
Amazon made the headlines again in November, when the company launched a message-based virtual care service called Amazon Clinic that connects customers with clinicians through a secure portal for consultations on 20-plus common health conditions — no appointment necessary. Initially, the service is initially available in 32 states and insurance is not accepted — but both are likely to change.
4. CVS Health
After the negotiations to buy One Medical fell through, CVS Health turned its attention to Dallas-based home health provider Signify Health. Amazon, UnitedHealth Group and others were interested in acquiring Signify Health, too, but CVS Health emerged the victor in September with its bid of $30.50 per share in cash, for a total purchase price of approximately $8 billion.
Signify Health conducts health risk assessments during home visits and connects patients to medical and community-based services that can address their needs. The company provides in-home care, both in person and virtually, to 2.5 million people, with a focus on Medicare beneficiaries and people in underserved areas.
Signify Health also contracts with more than 50 health plans, including CVS' Aetna.
CVS Health CEO Karen Lynch said when the deal was announced that Signify Health would "play a critical role in advancing our health care services strategy and gives us a platform to accelerate our growth in value-based care."
While the companies have their sights set on completing the acquisition by mid-2023, federal regulators could draw out that timeline with extensive reviews — or quash the deal altogether. Although the two companies are not rivals and there's no overlap in their functions, bringing Signify on board would strengthen CVS Health's position in the market. The DOJ made a second request for information in October, and we're still waiting to see if the FTC will get involved.
CVS Health also launched a virtual primary care service for eligible members in June that includes chronic care management and mental health services. The company is selling the service to Aetna fully insured, self-insured plan sponsors, and CVS Caremark clients.
5. Walgreens Boots Alliance
CVS rival Walgreens shelled out a few billion dollars of its own in the VillageMD deal announced last month. VillageMD agreed to acquire SummitHealth-CityMD from Warburg Pincus for $8.9 billion.
Walgreens Boots Alliance (WBA), which currently owns a 63% stake in VillageMD, will chip in $3.5 billion of that amount, and Cigna's health services organization, Evernorth, will invest $2.5 billion. WBA will still be VillageMD's largest consolidating shareholder, with a 53% stake.
The resulting combined company will be one of the country's largest independent provider groups, with more than 680 provider locations across the U.S.
Roz Brewer, CEO of Walgreens, said acquiring Summit Health would add complementary specialty and urgent care capabilities to VillageMD's value-based care model and increase WBA's primary care physicians by more than 50%.
The companies anticipate completing the transaction in the first quarter of 2023 if all closing conditions are met.
Giving people more options to seek care online or at the local drugstore will help those in rural and underserved areas. It could also ease the challenges the U.S. health care system faces with regard to the ongoing and increasing primary care physician shortage, especially if physician assistants and nurse practitioners can manage more of the case load.
Other significant stories in 2022:
Pharmacy benefit managers landed in the hot seat, with the newly confirmed fifth commissioner, Alvaro Bedoya, giving FTC Chair Lina Khan the support she needed to launch a new inquiry into PBM business practices. The country's six largest PBMs were asked in June to provide information and five years' worth of records. There was also rare bipartisan support in Congress for legislation that would ban price spreading, prevent PBMs from arbitrarily clawing back payments made to pharmacies, and require PBMs to file annual reports with the FTC.
CommonSpirit Health was targeted in a ransomware attack that disrupted business at various facilities in multiple states for weeks. The health system said an investigation revealed that an unauthorized third party gained access to certain portions of CommonSpirit's network between Sept. 16 and Oct. 3. A report to HHS indicated that the protected health information of more than 620,000 people had been compromised.
CMS limited coverage for Biogen's Aduhelm to Medicare beneficiaries participating in qualifying clinical trials, leading Biogen to eliminate its commercial infrastructure for the Alzheimer's drug. The company stated in an SEC filing this summer that its inventory of Aduhelm was essentially worthless. The FTC and the SEC opened investigations into the drug's approval and marketing in February.
Advocate Aurora Health and Atrium Health completed their merger in November, creating a $27 billion, 67-hospital health system called Advocate Health. It's the country's fifth-largest nonprofit integrated health system.
Amgen won a bidding contest last week and will buy Dublin-based Horizon Therapeutics for approximately $28 billion — the largest biopharma acquisition to date, Genetic Engineering & Biotechnology News reported. Johnson & Johnson and Sanofi dropped out of the bidding process for Horizon earlier in the month.
In other pharma acquisitions, J&J said in November it would buy medtech firm Abiomed for approximately $16.6 billion. And Pfizer made two sizable purchases this year: Biohaven Pharmaceuticals' parent company, Biohaven Pharmaceutical Holding, for approximately $11.6 billion, and Global Blood Therapeutics, for about $5.4 billion.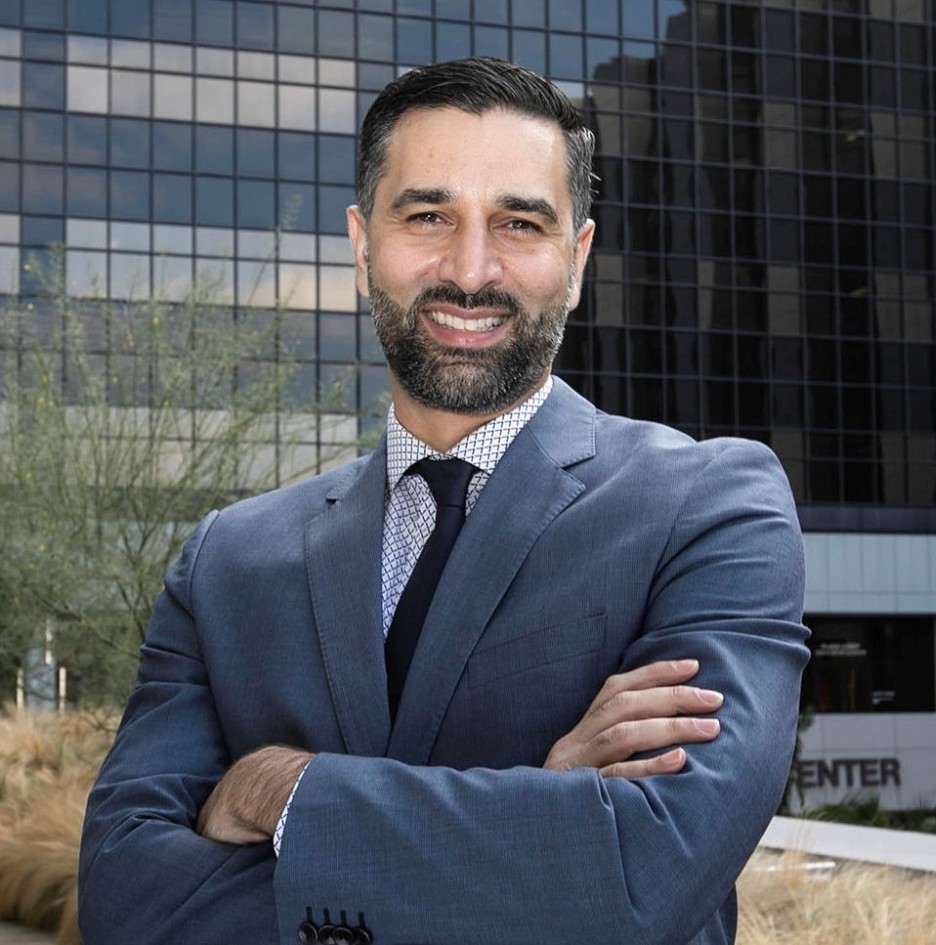 Health Care Rounds: Delivering Health Care On An International Scale, with Heitham Hassoun, MD
To close season 7 of Health Care Rounds, we're speaking with Dr. Heitham Hassoun, Vice President and Medical Director of Cedars-Sinai International. In this episode, we learn how Dr. Hassoun is driving a global expansion of world-class health care delivery while maximizing value for international patients who are seeking care in Los Angeles. If you like this episode, please rate and review us wherever you get your podcasts — it helps others find Health Care Rounds.
Contact Darwin Research Group and we will get right back to you.