Our Take: Merck to help manufacture J&J's COVID-19 vaccine, acquire Pandion, withdraw Keytruda indication
Mar 08, 2021
After discontinuing development of its own vaccine candidates in late January, Merck has agreed to assist with the manufacture of Johnson & Johnson (J&J)'s adenovirus-based COVID-19 vaccine, which was authorized for emergency use about a week ago.
Merck will dedicate two of its manufacturing facilities to the effort. One will be used to produce the vaccine and the other to fill vials and package them for distribution.
The Biden administration invoked the Defense Production Act to assist Merck in converting the facilities for large-scale manufacturing and upgrading them to the necessary safety standards. Merck initially will receive $105 million and eventually as much as $268.8 million from the Biomedical Advanced Research and Development Authority (BARDA) to equip the facilities and acquire the supplies it needs.
It will take months to make over the Merck facilities, so to speed up production of J&J's vaccine in the short term, President Biden asked the Department of Defense to provide logistical assistance as the company ramps up round-the-clock production.
Our Take: Much of the media's coverage of this collaboration was overblown. Merck and J&J were cast as arch rivals, with the Biden administration resorting to using the Defense Production Act to make the deal happen.
The reality is that J&J has been creating a network of partnerships to increase its manufacturing capacity for some time. We reported just last week that J&J had recently reached an agreement to use one of Sanofi's manufacturing facilities in France. According to a statement J&J posted on its website, Merck is the ninth manufacturer to join the network.
Most of us who follow the industry know that drug companies collaborate all the time. Certainly, the pandemic has led to a number of noteworthy alliances that probably wouldn't have happened under normal circumstances, like Pfizer and BioNTech working with Sanofi and Novartis, and Roche working with Regeneron, and Amgen with Eli Lilly.
It seems that everybody wants a piece of the pandemic pie, whether their motivations are benevolent or financial in nature, and companies that aren't actively developing a vaccine or treatment of their own are looking for ways to participate in the global effort to combat COVID-19. For example, after agreeing in late January to support production of the Pfizer-BioNTech vaccine, Novartis announced last week that it also would manufacture the mRNA and bulk drug product for CureVac's vaccine, which is in late-stage clinical evaluation. GSK also agreed to support the manufacture of CureVac's vaccine candidate back in early February and is working with CureVac to develop a separate vaccine that's effective against multiple variants of the virus.
Merck is getting a good deal in the arrangement with J&J, receiving millions of dollars from the federal government to revamp two facilities that it can then use not only to help increase availability of the J&J vaccine but also to bolster production of its own COVID-19 antibody treatments.
As we noted above, it'll be months before the two Merck facilities are ready to go. By then, the U.S. could already have most of the vaccine doses it needs for initial inoculations. As a result, the Merck plants might be used to produce and fill-finish booster doses if they are needed to protect against variants of the coronavirus. The facilities could also be used to increase vaccine volume for global distribution.
Meanwhile, Merck recently announced that it has entered into a definitive agreement to acquire Pandion Therapeutics, a biotech company based in Watertown, Mass., that develops therapeutics for autoimmune diseases. Merck will pay approximately $1.85 billion for Pandion, whose lead candidate is designed to selectively activate and expand regulatory T cells, or Tregs. If all customary closing conditions are met, the companies expect to finalize the transaction by the end of June.
In separate news, Merck said it is voluntarily withdrawing its Keytruda (pembrolizumab) indication in small cell lung cancer. The approval was granted in June 2019 under the FDA's accelerated approval program, but the Phase III trial that was intended to confirm the accelerated approval failed to reach statistical significance on one of the primary endpoints.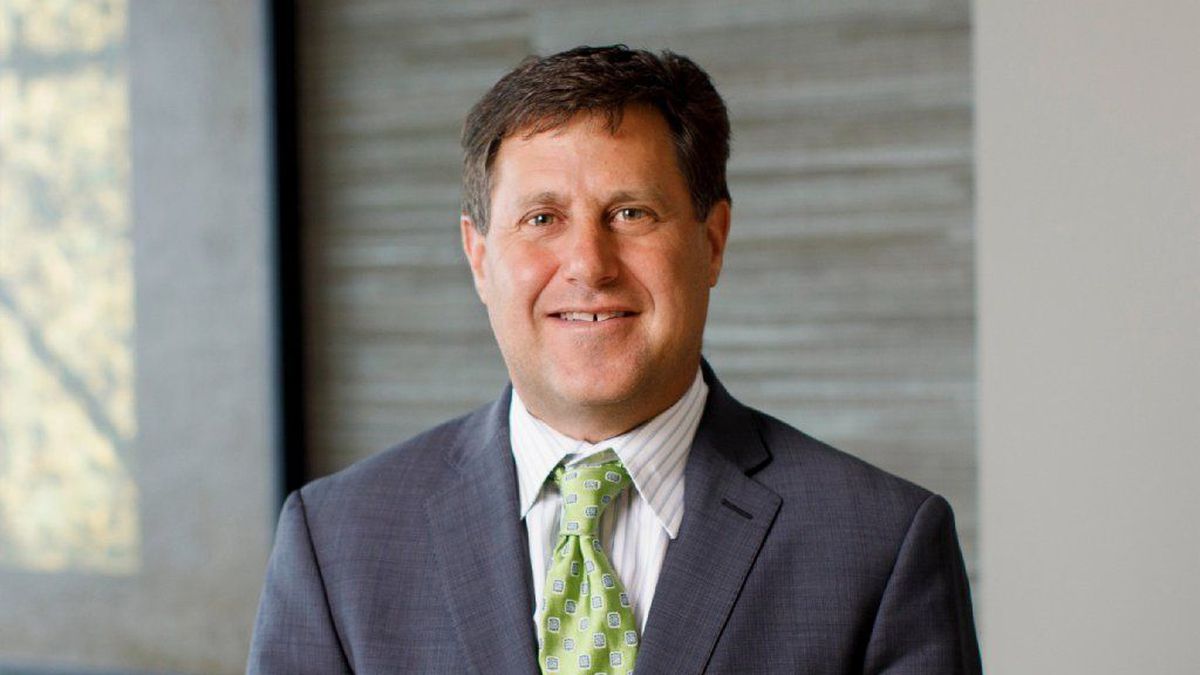 Health Care Rounds: Discussing the Past, Present, and Future with Scott Becker
In this episode, John talks with Scott Becker, founder of Becker's Healthcare, about how Scott turned a marketing effort to build his fledgling law practice 30 years ago into one of the industry's fastest-growing media platforms. They also discuss how the pandemic has upended strategies that health systems have had in place for the past 10 to 15 years, leading to "a huge ecosystem change," and why they will need to incorporate topics like health equity and digital consumer health into their strategies going forward.
What else you need to know
Ascension, Intermountain Healthcare, Landmark Health, Amazon Care, and others have launched a coalition called Moving Health Home, with the goal of changing "the way policymakers think about the home as a site of clinical service." Other members are DispatchHealth, Elara Caring, Home Instead Senior Care, and Signify Health. Among the group's top policy priorities are retaining hospital-at-home programs beyond the pandemic; expanding Medicare coverage to higher-acuity home-based services; and creating a bundled payment model for extended care in the home as an alternative to skilled nursing facility care. "In-home, patient-centered care is critical to managing the complex health needs of our nation's older adults. We need a public policy agenda that ensures access to innovative in-home care," Landmark Health's CEO, Nick Loporcaro, said in a news release announcing the new coalition.
Waiving cost sharing for patients who use providers with bundled payment agreements can save private payers, according to a study conducted by RAND Corp. that was published in the March issue of Health Affairs. The analysis included three common procedures — total knee and hip replacement, spinal fusion, and bariatric surgery — in a direct payments program implemented among self-insured employers through a private payer between 2016 and 2020. The researchers found that the program lowered total surgery costs by an average of $4,229, which was a 10.7% relative reduction, RAND said in a press release, noting that employers saved $7 for every $1 they waived in copays. Roughly one in five patients in the program had their cost sharing waived, which decreased their out-of-pocket costs by an average of $498 per episode, a 27.7% relative reduction.
Highmark and HealthNow New York have finalized their affiliation, creating the fourth-largest Blue plan in the U.S. The original HealthNow New York entities will be rebranded as Highmark Blue Cross Blue Shield of Western New York and Highmark Blue Shield of Northeastern New York, and HealthNow New York's president and CEO, Dave Anderson, will retire at the end of the year. Highmark's total health plan membership now exceeds 6 million people, with members in New York, Delaware, West Virginia, and Pennsylvania.
UnitedHealth Group's Optum will acquire Atrius Health, a nonprofit physician group based in Newton, Mass., The Boston Globe reported. Atrius Health, which has 715 physicians and 30 medical practice locations in Massachusetts, provides primary care and specialty services. Both entities' boards have approved the acquisition but it will have to be approved by state and federal regulators. Financial terms of the agreement were not disclosed.
In a deal valued at approximately $12 billion, Dublin-based ICON will acquire PRA Health Sciences, a global contract research organization based in Raleigh, N.C., in a cash and stock transaction. ICON provides outsourced drug and device development and commercialization services. In its announcement, ICON said the combined entity, which will be based in Dublin, will be "a world leader in health care intelligence and clinical research." The transaction has been approved by both companies' boards but is still subject to customary closing conditions. It is expected to close in the third quarter.
Amgen will buy Five Prime Therapeutics for $1.9 billion in a cash transaction that is expected to close by the end of the second quarter. In doing so, Amgen will pick up Five Prime's lead candidate, bemarituzumab, an investigational, first-in-class monoclonal antibody that targets FGFR2b, which Amgen said in a press release is overexpressed in approximately 30% of patients with non-HER2-positive gastric cancer. The boards of both companies have approved the acquisition, which is subject to customary closing conditions.
Contact Darwin Research Group and we will get right back to you.