Our Take: J&J's COVID-19 vaccine gains authorization, other vaccine makers provide updates
Mar 01, 2021
As anticipated, the Food and Drug Administration granted emergency use authorization (EUA) for Johnson & Johnson (J&J)'s single-dose COVID-19 vaccine on Saturday.
A day earlier, the FDA's Vaccines and Related Biological Products Advisory Committee voted unanimously that the vaccine's benefits outweigh its risks. Developed by the Janssen Pharmaceutical Cos. of J&J, the vaccine is authorized to prevent COVID-19 in people age 18 or older.
J&J said in a news release that it has begun shipping the vaccine and expects to deliver enough doses by the end of March for 20 million people in the U.S. to be vaccinated. By the end of June, the company plans to have delivered a total of 100 million doses in the U.S. Sanofi agreed last week to help by giving J&J access to one of its manufacturing facilities in France. Sanofi said the plant should be able to produce approximately 12 million doses per month.
Unlike the authorized mRNA vaccines develop by Pfizer/BioNTech and Moderna, J&J's is an adenovirus vector vaccine and does not require ultra-cold storage. Specifically, it can be stored up to three months at a temperature of 36 to 46 F and for two years at -4 F.
The EUA is based on results from the international Phase III ENSEMBLE clinical trial, which included 43,783 participants, 34% of whom were older than 60. J&J said that 41% of the participants overall had comorbidities associated with increased risk for progression to severe COVID-19. In addition to the U.S., the study was conducted in South Africa, Brazil, and five other countries in Latin America.
Previously, J&J reported that the vaccine had an overall efficacy rate of 66%, which FDA reviewers affirmed. The reviewers said efficacy was similar across age groups and for people of various races or ethnicities, although it appeared to be less effective in participants who were age 60 or older and had underlying conditions that placed them at risk for COVID-19. They noted "some uncertainty" in the data on that point. In U.S. participants, the vaccine was 72% effective.
Of note, starting 28 days after receiving the vaccine, none of the study participants were hospitalized (whereas 16 in the placebo group were), and none died from COVID-19. At the 28-day mark, the vaccine demonstrated 85% efficacy against severe COVID-19.
J&J also reported new findings last week that suggest the vaccine lowers the risk of transmission; specifically, compared with placebo, it reduced the risk of asymptomatic infection by 74% at 71 days.
Other COVID-19 vaccine-related news:
Moderna said it sent doses of a variant-specific booster candidate to the National Institutes of Health for a Phase I clinical study; the candidate is specific to the SARS-CoV-2 strain first identified in South Africa. Moderna will also compare the safety and efficacy of three booster options: 1) the booster candidate, 2) a third, lower dose of Moderna's authorized vaccine given as a booster, and 3) a multivalent booster candidate that combines the authorized vaccine with the booster candidate.
To address the emerging SARS-CoV-2 variants, the FDA issued new guidance last Monday for companies developing COVID-19 vaccines, tests, and therapeutics. For vaccines adapted to target the variants, the agency essentially said developers would not need to conduct the same kind of lengthy trials as they did for the original vaccine candidate. Instead, smaller, shorter trials similar to those conducted for annual flu vaccines might suffice.
Sanofi and GSK started a new Phase II trial of their adjuvanted recombinant protein-based vaccine candidate with an "improved antigen formulation." The companies temporarily halted the clinical program in December after Phase I/II results showed a lower immune response in adults age 50 or older; they are now evaluating various antigen dosages to inform the protocol for Phase III testing, which could begin in the second quarter. They said the vaccine could be available before the end of the year. Fierce Biotech noted that this type of vaccine "could be better suited to protecting people against multiple circulating variants" than other types, such as the virus-based and mRNA vaccines.
Sanofi is also developing an mRNA vaccine with Translate Bio. They plan to begin a Phase I/II study this quarter, according to Sanofi.
Pfizer and BioNTech asked the FDA to amend the EUA for their vaccine to allow it to be stored at higher temperatures than currently permitted, submitting data that support safe storage of the vaccine at temperatures of -13 to 5 F for up to two weeks. The change would ease shipping logistics and make it possible for the vaccine to be stored in standard pharmacy freezers. The FDA approved the change on Thursday. Meanwhile, data from a study in Israel indicates that the Pfizer/BioNTech vaccine is 98.9% effective in preventing COVID-19 deaths or hospitalization, 99.2% effective in preventing serious cases, and 89.4% effective in stopping transmission of the disease, according to The Hill. And the companies announced on Thursday that they, too, are beginning to evaluate boosters for efficacy against the newer variants, as well as an mRNA vaccine with a variant sequence that could be adapted for use against emerging variants.
Novavax announced that it has a memorandum of understanding with Gavi, the Vaccine Alliance, to supply a total of 1.1 billion (yes, billion) doses of its recombinant protein-based vaccine candidate, which is being evaluated in two Phase III trials, to COVAX. Novavax will manufacture and distribute the doses globally in partnership with the Serum Institute of India. COVAX is a global effort led by Gavi, the World Health Organization, the Coalition for Epidemic Preparedness Innovations, and others to promote equitable access to COVID-19 vaccines. Gavi is an organization created by the Bill and Melinda Gates Foundation. Novavax agreed last year to supply 100 million doses of its vaccine to the U.S. government.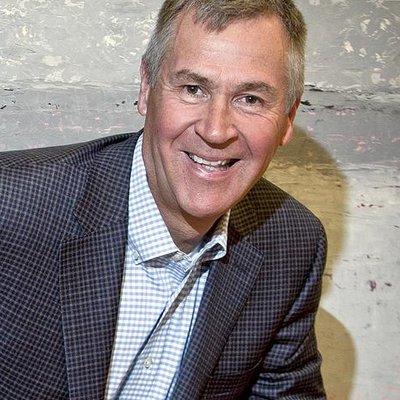 Health Care Rounds Season 5 Opener: Powering Precision Health With Kevin Hrosovsky
We kick off this season with Kevin Hrusovsky, president, chairman and CEO of Quanterix — a company digitizing biomarker analysis to advance precision health — and founder of Powering Precision Health. Kevin discusses how Quanterix works with Pharma to improve clinical trials in cancer and Alzheimer's disease. Kevin also outlines his 5-step strategic process in creating a successful, high-growth organization. Listen here or wherever you get your podcasts. Please don't forget to rate and review us!
What else you need to know
The Robert Wood Johnson Foundation, The Ad Council, and others have formed the Health Action Alliance, an initiative designed to help businesses provide information to their employees promoting COVID-19 prevention and vaccine education. Business Roundtable, the CDC foundation, and the de Beaumont Foundation are the other members of the alliance, which will provide participating businesses with free tools, resources, and training. Amazon, Apple, CVS Health, the Humana Foundation, Target, Walgreens, and Walmart are among the first to participate in the alliance's network of employers. The alliance is partnering with the U.S. Chamber of Commerce, America's Health Insurance Plans, and an array of public health organizations such as the American Heart Association and the American Medical Association. According to a press statement announcing the initiative, the Health Action Alliance "will also work to advance health equity by addressing the needs of disproportionately affected communities."
Care New England and Lifespan signed a definitive agreement to merge. The resulting integrated academic health system will partner with Brown University, which has pledged an investment of at least $125 million over the next five years. Additional financial terms were not disclosed. The transaction will require the approval of Rhode Island regulatory authorities and the Federal Trade Commission. Although the organizations' previous attempts to merge were unsuccessful, the pandemic led them to resume discussions last June and they signed a letter of intent to merge in September.
Cigna's Evernorth signed a definitive agreement to acquire MDLive, a Miramar, Fla.-based telemedicine vendor that has had a partnership with Cigna since 2013. The two companies expanded their affiliation in January 2020 to include virtual primary care. Financial terms of the acquisition were not disclosed. If it passes regulatory review, the transaction is expected to close in the second quarter. Evernorth is the recently rebranded segment comprising Cigna's health services, including pharmacy benefit manager Express Scripts, medical benefit manager eviCore and specialty pharmacy Accredo.
The Department of Justice filed a motion asking the Supreme Court to cancel oral arguments scheduled for March 29 on Medicaid work requirements in Arkansas and New Hampshire and to consider dismissing the cases altogether. Earlier this month, CMS sent letters to both states and 10 others that had received approval from the previous administration to implement the work requirements as part of their eligibility criteria for Medicaid beneficiaries. In the letters, CMS indicated that it will likely rescind the approvals. No state currently has active Medicaid work requirements in place, as the CMS waivers that were approved were stalled either by the pandemic or through litigation.
Oscar Health launched its initial public offering (IPO) last Monday. Founded in 2012 and currently the third largest for-profit insurer in the individual market based on membership, according to Healthcare Dive, the company plans an IPO of 31 million shares at $32 to $34 per share. The stock will trade on the New York Stock Exchange under the ticker symbol OSCR.
President Biden has selected Elizabeth Fowler to lead the Center for Medicare and Medicaid Innovation (CMMI). Fowler previously held leadership roles at the Department of Health and Human Services during the Obama administration and assisted with the implementation of the Affordable Care Act. She has also served as the vice president for global health policy at Johnson & Johnson and, most recently, as the executive vice president for programs at The Commonwealth Fund. This position does not require Senate confirmation.
Contact Darwin Research Group and we will get right back to you.