Our Take: Insurers continue to reap profits, announce acquisitions in Q1
Apr 26, 2021
Although the country's leading insurers enjoyed sizable profits last year despite the pandemic — or perhaps because of it — some analysts speculated that as vaccinations increased and people finally felt more comfortable seeking medical care they had postponed, insurers would start to see their profits taper off. So far, that doesn't appear to be happening. Two of the largest commercial payers have released their first-quarter financial results, and both had a better Q1 this year than last. More are set to report their results in the next few weeks, which will give us a better picture. For now, here's what we know.
Minnetonka, Minn.-based UnitedHealth Group, parent company of the nation's largest private payer, UnitedHealthcare, and Optum, posted a profit of $4.86 billion for the first quarter — up nearly 44% from the same quarter a year ago. Revenue for the quarter was $70.2 billion, compared with $64.4 billion in the first quarter of 2020. UnitedHealthcare added more than 1 million members during the quarter, with more than half of those new members enrolling in Medicare Advantage plans.
Optum's revenue increased 10.8% from the previous year's first quarter ($36.4 billion vs. $32.8 billion). OptumHealth, Optum's medical network, saw its revenue per customer served increase by 31% in the first quarter of 2021 relative to the same quarter a year ago, "driven by the growth in the number of people served in value-based care arrangements and increasing acuity of the care services provided," UnitedHealth Group said in the news release about the company's earnings.
For 2020, UnitedHealth Group recorded revenue of $257.1 billion, a 6.2% increase from 2019, and net income of $15.4 billion, compared with a profit of $13.8 billion in 2019. The increase in revenue was fueled predominantly by Optum's 21% increase from the year before.
UnitedHealth Group announced in January that it plans to acquire Change Healthcare for $13 billion and combine it with OptumInsight, but about a month ago the Department of Justice requested additional information from both companies, indicating that it is taking a closer look at the proposed acquisition. Nonetheless, UnitedHealth expects the transaction to close in the second half of this year.
Other proposed or rumored acquisitions include OptumHealth's acquisition of Atrius Health, an independent physician group based in Newton, Mass., with more than 700 doctors, and Optum's acquisition of Landmark Health, a physician-led in-home medical group that operates in 17 states.
Last May, Optum acquired naviHealth, a post-acute care management company based in Brentwood, Tenn., for an undisclosed amount (but allegedly valued at about $2.5 billion, including debt), and in September, UnitedHealth Group acquired DivvyDose, an online pharmacy that delivers prescriptions in pre-sorted packs, for approximately $300 million. In December 2019, Optum acquired Diplomat Pharmacy, a Flint, Mich.-based specialty pharmacy business that also provides infusion services, for about $300 million and combined it with OptumRx.
UnitedHealthcare established an ACO at the start of this year with Intermountain Healthcare and launched a new virtual primary care service in collaboration with telehealth provider Amwell. The insurer also began opening Medicare service centers in Walgreens stores at the start of 2020.
Anthem, based in Indianapolis, reported net income of $1.67 billion for the first quarter, a 9.3% increase from the same quarter in 2020. The company had revenue of $32.4 billion for the quarter, also a 9.3% increase from a year earlier. Medical enrollment increased by 1.4 million members compared with the previous year's first quarter, and government business enrollment increased by 1.8 million lives relative to the first quarter of 2020, which the company attributed to Medicaid and growth in Medicare Advantage. For 2020, Anthem had a profit of $4.57 billion, a year-over-year decrease of 4.9% even though the company's revenue was up 16.9% ($121.87 billion vs. $104.21 billion).
The Blues insurer announced late last month that it would acquire myNEXUS, a company based in Brentwood, Tenn., that manages home-based nursing services for insurers. Although Anthem did not disclose the price, PE Hub reported that it was upwards of $800 million. A little over a year ago, Anthem completed its acquisition of Beacon Health Options, the nation's largest independently held behavioral health organization, for an undisclosed sum.
Earlier this month, Anthem was named as a participant in a joint venture with Blackstone Growth and K Health called Hydrogen Health. Anthem has invested heavily in K Health's artificial intelligence technology and will provide additional funding for the joint venture. The goal of Hydrogen Health is to increase access to health care services and lower costs. Anthem is also among Amwell's investors.
CVS Health will release its Q1 results on May 4. For 2020, its health care benefits segment (i.e., Aetna) had total revenue of $75.47 billion, up from $69.6 billion in 2019. Medical membership increased by approximately 500,000 lives year over year, with increased enrollment in government products offsetting a decline in commercial membership. Overall, CVS had a profit of $7.19 billion in 2020, an 8% increase from the previous year, on revenue of $268.71 billion (up $11.93 billion from 2019).
At the start of this year, CVS Health announced that it was partnering with Cancer Treatment Centers of America (CTCA) to provide better access to chemotherapy at home for CTCA patients through its Coram infusion unit, with the goal of limiting their exposure to COVID-19.
In January a year ago, CVS Health completed the acquisition of Target Corp.'s pharmacy and clinic businesses for approximately $1.9 billion, gaining 1,672 pharmacies in the deal. A month later, the Woonsocket, R.I.-based company partnered with Emory Healthcare and Northside Hospital System to offer the Aetna Whole Health program in Atlanta. The program is a value-based model that offers HMO and EPO coverage with both fully insured and self-insured network options. Soon after that, CVS signed an agreement with Schnucks Markets to acquire, rebrand, and operate 99 of Schnucks' retail and specialty pharmacy businesses.
Louisville, Ky.-based Humana will release its first quarter results this week. The company reported a profit of $4.6 billion for 2020 (vs. a profit of $3.46 billion in 2019) and revenue of $77.16 billion (vs. $64.89 billion in 2019). Its Medicare Advantage membership grew 11% in 2020, reaching approximately 4.6 million members by year-end.
In February 2020, Humana said it would be opening more value-based primary care centers, with a focus on Medicare beneficiaries, in a joint venture with private equity firm Welsh, Carson, Anderson & Stowe. A month later, it launched an initiative called the Social Determinants of Health Value-Based Program, with Ochsner Health as the inaugural participant.
Humana also completed the acquisition of Enclara Healthcare, a hospice pharmacy and benefit management provider, in 2020 for an undisclosed amount. The transaction did not include Turn-Key Health, Enclara's palliative care provider.
Cigna will release its Q1 financial results on May 7. The Bloomfield, Conn.-based insurer recorded a profit of $8.46 billion for 2020, which includes an after-tax gain of $3.2 billion from the sale of the company's group disability and life business to New York Life. The year earlier, Cigna reported a profit of $5.1 billion. The company's total revenue for 2020 was $160.4 billion, up from $153.57 billion a year earlier. Medical membership at the end of 2020 was down 472,000 relative to the end of 2019. However, Cigna's Medicare Advantage increased during 2020, partially offsetting the losses in other segments.
Cigna's Express Scripts formed a three-year alliance with Prime Therapeutics in early 2020 to lower drug costs for their clients, with Express Scripts providing Prime Therapeutics with services related to retail pharmacy network and pharmaceutical manufacturer contracts. Prime Therapeutics is a PBM owned by 18 Blue Cross and Blue Shield plans or their affiliates.
Cigna's Evernorth just signed an agreement last month to acquire MDLive, a telemedicine vendor based in Miramar, Fl., for an undisclosed amount.
And last Thursday, Cigna and Molina announced the signing of a definitive agreement, under which Molina will buy Cigna's Medicaid business in Texas for approximately $60 million in cash. The deal includes Cigna's dual Medicare-Medicaid plan. If state and federal regulators approve the transaction, it's expected to close later this year.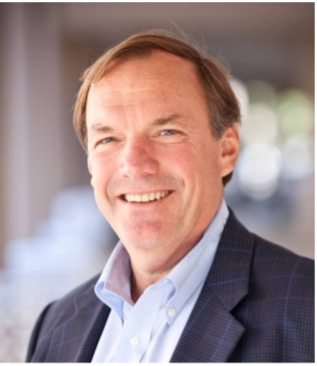 Health Care Rounds: Pairing AI and virtual technology with a patient-centered delivery model to transform health care
If you're curious about how artificial intelligence, combined with virtual technology, can prevent and reduce adverse events, significantly improve the patient experience and outcomes, and drastically lower costs, then check out this week's Health Care Rounds. John talks with Dr. Thomas Hale, chief medical officer at VirtuSense Technologies and clinical architect of the world's first virtual care center. Dr. Hale explains how changing delivery methodologies and values to be more patient-centric can improve revenue and volume as the health care system transitions to value-based care. Watch the interview here or download wherever you get your podcasts.
What else you need to know 
Use of Johnson & Johnson/Janssen's COVID-19 vaccine will continue. An independent advisory panel to the Centers for Disease Control and Prevention (CDC) voted 10-4 on Friday that the vaccine's benefits outweigh the risk of a rare blood clotting disorder called thrombosis with thrombocytopenia syndrome (TTS), which involves low levels of platelets. The FDA and CDC said at a joint news conference Friday evening that they would allow distribution of the vaccine to resume as early as Saturday. When use of the vaccine was paused on April 13, there were eight known cases of TTS. As of Friday, 15 cases had been reported to the Vaccine Adverse Event Reporting System, all in women between the ages of 18 and 59, according to an FDA
press statement
; three of the women died. So far, nearly 8 million people in the U.S. have received the vaccine. While the federal agencies did not place any restrictions on who can receive the vaccine, the FDA updated its fact sheet for vaccine recipients and providers with information about the risk. Earlier in the week, the European Medicines Agency
announced
a similar decision and requested that a warning be added to the vaccine's label.
Newark, Del.-based ChristianaCare and Highmark Health launched a new for-profit company that will create a "new model of value-based care that is continuous and data- and technology-led." The two organizations have already worked together through a value-based payment agreement established in 2019 for Medicaid beneficiaries in Delaware. In this new collaboration, which they've committed to for 10 years, they will establish a Solution Design Center that will "combine expertise and data from both the provider side and the payer side" to improve outcomes, efficiency, and the patient experience. ChristianaCare's Center for Virtual Health, which develops, tests, and deploys virtual capabilities for primary and specialty care, will also play a lead role in the new, yet-to-be-named company. A board comprising an equal number of members from both organizations will oversee the joint venture. Highmark Health is based in Pittsburgh and is the parent company of Highmark Inc., an independent licensee of the Blue Cross Blue Shield Association.
Allina Health and HealthPartners will collaborate to implement value-based care across both organizations. They announced a five-year partnership that builds on their work together over the last decade as participants in an ACO called the Northwest Metro Alliance. This new partnership, they noted, will permit a longer-term focus on population health strategies. Under the agreement, HealthPartners will reimburse Allina providers based on patient outcomes and improvements in the quality of care provided, such as fewer hospital readmissions, better coordination of care achieved through the electronic exchange of documents, and better preventive care. The non-profit organizations are both based in the Minneapolis area and are co-owners of St. Francis Regional Medical Center.
The Apple Respiratory Study, in which researchers will evaluate whether an Apple Watch can be used to detect early signs of COVID-19 and other respiratory illnesses, has begun taking applications for participants in the Greater Seattle area. The study, announced in September, is being conducted in partnership with the University of Washington School of Medicine and the Seattle Flu Study at the Brotman Baty Institute for Precision Medicine. Those accepted into the study will be asked to wear an Apple Watch day and night for approximately six months to collect biometric data, and to complete weekly surveys on their iPhone about any symptoms that might develop and about their lifestyle. If they become sick during the study, they will receive an at-home test for COVID-19 and other acute respiratory illnesses.
Contact Darwin Research Group and we will get right back to you.