Our Take: Increasing challenges plague hospitals one year into COVID-19, OIG report indicates
Mar 29, 2021
Nearly a year after the World Health Organization declared the COVID-19 pandemic, hospitals are still contending with many of the same issues that arose in the first several months, along with newer challenges that have emerged as a result of their ongoing response to the public health emergency.
A report released last Wednesday by the Office of Inspector General (OIG) provided a "snapshot," from the viewpoint of front-line hospital administrators, of how responding to the pandemic has affected hospitals' capacity to care for patients, staff, and community.
The report was based on a survey conducted Feb. 22–26 with administrators at 320 hospitals nationwide.
The survey focused on three key areas: 1) the most difficult challenges that hospitals currently are having to address as they respond to the pandemic, and what strategies they are using; 2) hospitals' greatest concerns going forward; and 3) how the government can best support hospitals.
Some of the early challenges they are still dealing with include a lack of dependable supply chains for personal protective equipment; financial instability resulting from lower revenue paired with increased costs; and not enough capacity among post-acute care facilities, which is forcing hospitals to delay discharging patients treated for severe COVID-19 and reducing their own capacity to admit new patients.
The survey revealed that lower revenue did not stem solely from the postponement of elected procedures and routine care. Insufficient reimbursement for treating patients with COVID-19 also contributed to declining revenue, with one hospital estimating that it was potentially losing $3,000 for every Medicare patient it treated for COVID-19.
Adding to those challenges are new ones that have arisen, many of which were anticipated — such as the need to juggle their efforts to provide the resource-intensive care that patients with COVID-19 require and their attempts to resume routine care for other patients. Patient who delayed seeking care over the past year have begun to do so, creating more demand for services and an increase in the logistical problem of keeping patients infected with COVID-19 separate from those who are not.
Also anticipated, though probably not to the extent that has materialized, are the staffing shortages that have hit many hospitals. Increased workloads, being separated from their families for long periods, the trauma of treating so many seriously ill and dying patients, and losing their colleagues and co-workers to COVID-19 have taken a tremendous toll on medical staffs, resulting in higher-than-normal turnover rates and an increase in mental and behavioral health issues. In turn, the staff shortages have potentially adversely affected patient care.
The vaccine rollout has also created new problems for hospitals, such as diverting resources (including already strained staffs) away from patient care and administrative responsibilities, as hospitals attempt to vaccinate members of their community as quickly as possible. One hospital said it had to pull staff away from their normal duties to manage thousands of incoming calls from the community when word got out that the hospital had received vaccine doses. Another administrator said it took "25 staff members working an 8-hour shift to distribute 600 vaccines." Hospitals are also trying to address vaccine hesitancy, not only among the communities they serve but also within their own ranks.
The pandemic has underscored — and in some instances exacerbated — problems that already existed for hospitals, such as disparities in both access to care and health outcomes, as well as challenges unique to rural hospitals (e.g., lack of access to technology).
Some of the concerns hospital administrators have going forward are the anticipated higher hospitalization rates and need for more complex care associated with the long-term effects of COVID-19 — one administrator described this as a potential "tsunami" of patients — along with the need for more mental and behavioral health care.
They are also concerned about the unknown implications of the coronavirus variants and the long-term efficacy of the vaccines. Additionally, the ongoing fluctuations in the numbers of COVID-19 cases is making it hard to plan ahead.
As far as how the government can support hospitals in their response to the pandemic, administrators want additional and more consistent guidance on COVID-19 testing, treatment, and infection control; help with addressing their staff shortages, as well as staff burnout; support for their vaccination efforts, including public messaging campaigns; assistance in managing their financial stability, particularly to make sure they can provide care for underserved communities; and a coordinated emergency response.
Longer term, hospitals said the pandemic has shown that the U.S. needs to build and maintain "a more robust health care workforce" and make the country's health care system more resilient so it can better respond to future pandemics and public health emergencies.
The OIG report is intended to inform the Department of Health and Human Services and other key decision makers.
Our Take: We regularly communicate with senior executives at the top health systems and are conducting COVID-19-related surveys of our own, so this report didn't contain any big surprises — not for us, anyway.
But it was an interesting read, particularly with regard to some of the specific strategies that hospitals have implemented to address some of the many challenges they've faced in the past year. Some of the specific costs and other such details were eye openers. Anyone who's curious about just how tough hospitals have had it will find the report enlightening.
What we're curious about is what HHS and other agencies will do with this information — particularly the hospitals' wish list for assistance.
One area of concern the report touched on that we've wondered about is how to address the staffing shortages, now and especially in the future. With the toll that COVID-19 has taken — and continues to take — on nurses, physicians, and other hospital staff, how do you go about incentivizing people to choose a career in health care? It's amazing that these individuals show up day after day, knowing what's ahead, and they continue to do what needs to be done.
Hospitals offered suggestions for steps the government can take to address existing shortages and a few vague strategies "to encourage more people to enter the health care workforce": innovative programs between schools and hospitals, initiatives for better education and training, and financial support (e.g., education grants and loan forgiveness). In time, once the pandemic has receded far enough into the past, maybe those will help. Let's hope something does.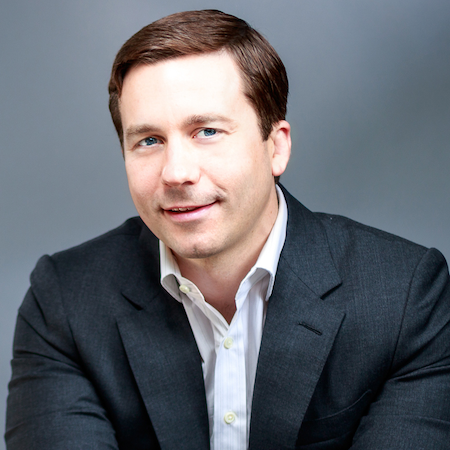 Health Care Rounds: Transforming the Delivery of Care with Dr. Daniel Durand
This week on Health Care Rounds, John talks with Dr. Daniel Durand, the chief innovation officer at LifeBridge Health. Dr. Durand shares his views on how attitudes toward value-based care have fluctuated and how we now have a health care system that, as a whole, is less than the sum of its parts. He and John discuss what needs to change in order to transform the delivery of care, and Dr. Durand explains how technology could better align payers and providers, which would improve access to care, eliminate duplicative efforts and reduce spending. Watch the interview here or download wherever you get your podcasts.
What else you need to know
AstraZeneca's COVID-19 vaccine demonstrated 76% efficacy against symptomatic COVID-19 and 100% efficacy against severe or critical disease and hospitalization, according to high-level results from the primary analysis of a Phase III U.S. trial with 32,449 participants, the drugmaker said in a press release last Thursday. In study participants ages 65 and older, the vaccine showed 85% efficacy against symptomatic COVID-19. Earlier in the week, the company issued a press statement saying the vaccine demonstrated 79% efficacy at preventing symptomatic COVID-19 according to an interim safety and efficacy analysis. The next day, the trial's independent data safety and monitoring board issued a letter calling into question whether AstraZeneca had used the most recent and most complete data in providing those results. The company issued the updated results from the primary analysis two days later and said those results would be the basis for its regulatory submission requesting emergency use authorization by the FDA "in the coming weeks."
Cleveland Clinic, Eli Lilly, and Anthem established a concierge heart surgery program that gives Lilly employees access to complex cardiac surgery at the Cleveland Clinic Heart, Vascular & Thoracic Institute. The program launched on Jan. 1 and is part of Cleveland Clinic's Center of Excellence for cardiac surgery, the health system stated in a news release last week. After meeting their health plan deductible, Lilly employees and eligible retirees will pay nothing toward the cost of their surgery, and Lilly will pay 100% of the travel and accommodation costs for eligible plan members and a companion. A care coordinator will be the single point of contact from pre-surgical appointments through recovery at home, Cleveland Clinic noted.
In separate news, Anthem agreed to acquire myNEXUS, a home health benefits manager that provides payers with automation services for home visit authorization. MyNEXUS provides clinical support services for approximately 1.7 million Medicare Advantage members in 20 states, Anthem said in a press release announcing the acquisition. The two entities have worked together since 2017, Home Health Care News reported, noting that myNEXUS currently manages approximately 830,000 of the insurer's MA and group retiree members. Anthem anticipates completing the acquisition, which is subject to customary closing conditions, in the second quarter. Financial terms were not disclosed.
Uber is partnering with ScriptDrop to expand its prescription drug delivery service and will be the default delivery service for select pharmacies that have signed up with ScriptDrop in 37 states, expanding to others "in the coming weeks and months," according to a news release. ScriptDrop works with pharmacies in some of the country's top grocery chains, including Albertsons, Jewel-Osco, Safeway, and Vons, as well as pharmacy chains and health systems, Uber noted in the release.
Pfizer initiated a Phase I study of a new oral antiviral COVID-19 drug. The treatment is the first orally administered coronavirus-specific investigational protease inhibitor to be evaluated in clinical studies, Pfizer said in a press release. It is being assessed in a single- and multiple-dose escalation study in healthy adults. The company is also evaluating an intravenously administered investigational protease inhibitor in a Phase Ib multi-dose study in hospitalized patients with COVID-19.
Contact Darwin Research Group and we will get right back to you.