Our Take: HCA Healthcare to partner with Google Cloud on custom analytics tools
Jun 07, 2021
Nashville, Tenn.-based HCA Healthcare signed a multiyear partnership agreement with Alphabet's Google that will give the hospital operator access to Google Cloud's health care-related data products.
HCA said in a press release that the partnership is designed to create a data analytics platform that will build on HCA's existing use of technology, which already includes algorithm-informed decision-support tools.
"In combination with significant investments in mobility to support clinical care, the partnership with Google Cloud is expected to empower physicians, nurses, and others with workflow tools, analysis, and alerts on their mobile devices to help clinicians respond quickly to changes in a patient's condition," HCA said. "The partnership will also focus on impacting nonclinical support areas that may benefit from improved workflows through better use of data and insights, such as supply chain, human resources, and physical plant operations, among others."
Financial terms of the agreement were not disclosed.
The for-profit health system operates 186 hospitals and approximately 2,000 ambulatory sites of care in 20 states and the U.K., resulting in more than 32 million patient encounters annually, according to the press release.
Our Take: HCA is the latest large health system to team up with Google, as automation becomes an increasingly critical factor in the ability to deliver better patient care while reducing costs.
In 2019, Google signed a 10-year deal with Mayo Clinic to enhance the health system's digital operations and "boost" its ability to conduct medical research, including through new machine learning models. Health data collected at Mayo Clinic for millions of patients is hosted by Google Cloud and, along with being used for research, Mayo said it's used "to create new health care insights and solutions in conjunction with partners, including Google."
Google reinforced its commitment to working with Mayo Clinic by recently establishing a new office in downtown Rochester, Minn., near the health system's main campus.
Google also entered into a collaboration with Ascension in 2019 to "deliver a comprehensive portfolio of digital capabilities that enhance the experience of Ascension consumers, patients, and clinical providers across the continuum of care."
As part of that collaboration, Ascension and Google signed a HIPAA agreement that permitted Ascension to migrate its patient data — personal health information for more than 50 million people — to Google Cloud and prohibited Google from using the data for anything other than the services it would provide to Ascension.
Later that year, The Wall Street Journal reported on the Ascension-Google data-sharing program, dubbed Project Nightingale by those who were working on it. The Journal article noted that physicians and patients had not been informed of the project. Soon after, The Guardian published a whistleblower's security- and privacy-related concerns about Project Nightingale, prompting an investigation by the Department of Health and Human Services' Office of Civil Rights. The investigation is ongoing.
Meanwhile, Project Nightingale continues, and in February Google and Ascension expanded their pilot program for Care Studio, a tool that lets clinicians search through patient EHR data in a manner similar to searching for information using Google's traditional search bar.
Other health care stakeholders also signed cloud-based data storage/technology deals in 2019: Providence St. Joseph Health agreed to use Microsoft Azure as its preferred cloud platform in a multiyear strategic alliance between the two entities; Humana announced that it would use Microsoft's Azure cloud and Azure AI "to develop predictive solutions and intelligent automation"; Walgreens agreed to adopt Microsoft's Azure cloud and AI platform as part of their strategic partnership "to develop new health care delivery models, technology, and retail innovations"; and EHR vendor Cerner announced that it would use Amazon Web Services as its preferred cloud provider.
In an effort to allay concerns about privacy, the announcements of these partnerships have all included assurances that the patient data would remain secure, and we have no doubt that procedures, policies, and technology are in place to support that claim.
But we've also seen what seems like an escalating number of news stories about systems being hacked and ransomware attacks. Aside from the potential for a big payday, there's also the notoriety that accompanies hacking into the data systems of a major corporation or organization.
If you're a patient (and who among us isn't?), then your personal health information will almost certainly end up in the cloud at some point — if it isn't there already. And if you use a wearable device to collect your health stats, there's Google's $2.1 billion acquisition of Fitbit back in January to consider.
"This deal has always been about devices, not data, and we've been clear since the beginning that we will protect Fitbit users' privacy," Google said in a blog post about the transaction.
But Google itself is the defendant in a potential $5 billion class action lawsuit in which the company is accused of illegally invading the privacy of millions of people by tracking their internet use, even though their browsers were set in "Incognito" mode, Reuters reported a year ago. Google tried to have the case dismissed, but a U.S. district court judge ruled in March that the trial would proceed.
But we digress.
The upshot is, even if no HIPAA laws have been broken through these various data-sharing arrangements, the personal health information for tens of millions of people — possibly hundreds of millions — has been digitized and stored in the cloud … and HIPAA isn't going to stop hackers. Let's hope that Google et al. can.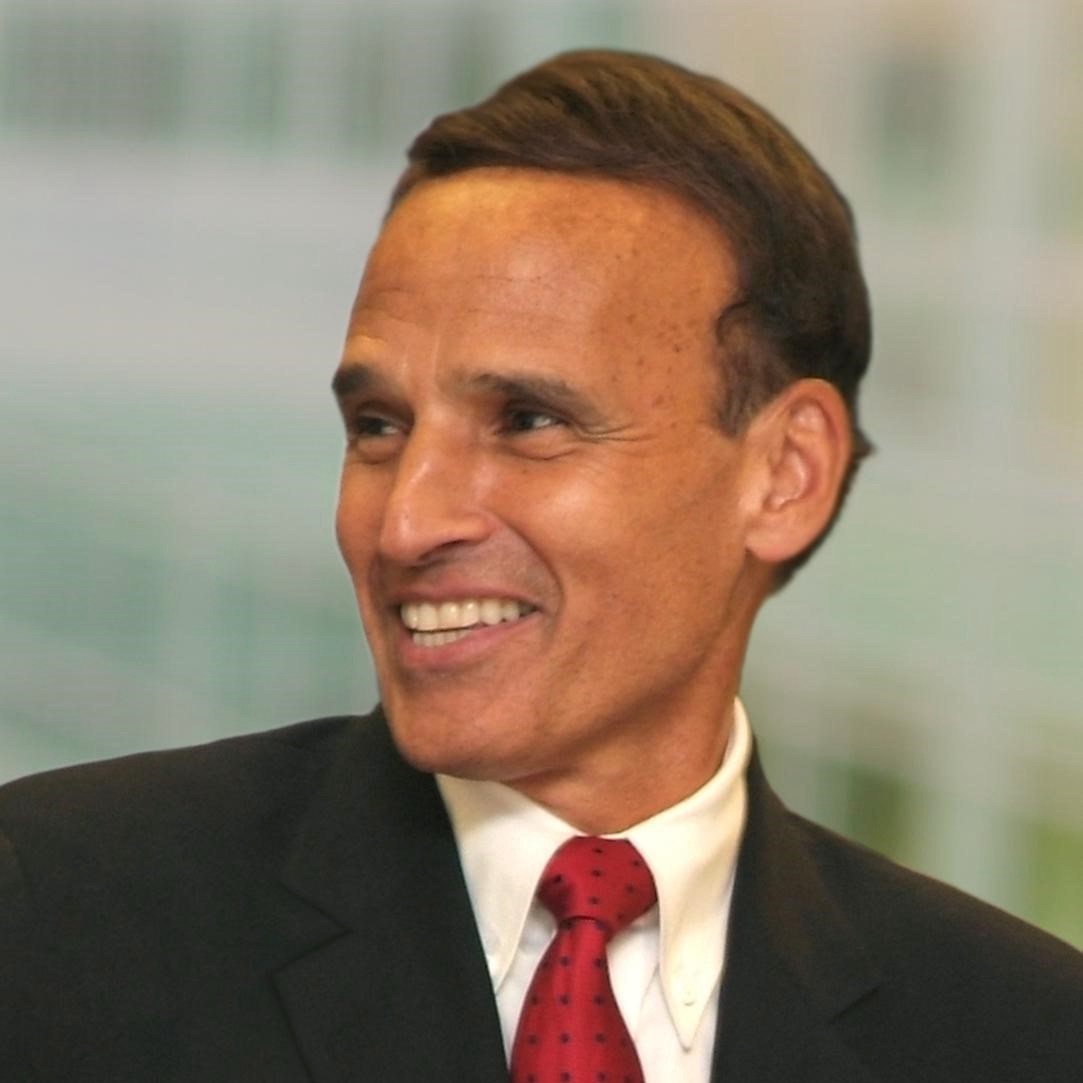 Health Care Rounds: An Honest Conversation on the State of Current Medicine with Dr. Robert Pearl
This week on Health Care Rounds, John sits down with Dr. Robert Pearl, former CEO of the Permanente Medical Group and author of Uncaring: How the Culture of Medicine Kills Doctors and Patients. He and John discuss their perspectives on modern medicine, how we are training America's next generation of doctors, the struggles and psychological damage that doctors face on a daily basis, and how damaging that can and will be to their mental health. Listen here or wherever you get your podcasts.
What else you need to know 
Sentara Healthcare and Cone Health have ended their affiliation plans
, the two nonprofit health systems, based in Norfolk, Va., and Greensboro, N.C., respectively,
announced
last Wednesday. They signed a letter of intent in August and expected to close the transaction this summer, but North Carolina's attorney general received letters from providers expressing various concerns about the proposed affiliation during a public comment period earlier this spring. In their joint announcement, the health systems said, "[W]e realized that each of our communities and key stakeholders require support and commitments from our respective organizations that are better served by remaining independent." Had the affiliation been successful, the resulting $11.5 billion health system would have had 17 hospitals.
The FDA approved the first drug shown to inhibit KRAS, a gene that is often mutated in certain types of tumors and has challenged cancer researchers for more than four decades. Amgen's Lumakras (sotorasib) is the first targeted therapy approved for tumors with any KRAS mutation; it received accelerated approved as a treatment for adults with previously treated non-small cell lung cancer tumors having a KRAS G12C mutation. Dr. Richard Pazdur, director of the FDA's Oncology Center of Excellence, said, "KRAS mutations have long been considered resistant to drug therapy, representing a true unmet need for patients with certain types of cancer." Reuters reported that, according to Amgen's estimates, approximately 25,000 patients in the U.S. will be eligible for treatment with  Lumakras annually. The drug will have a list price of $17,900 per month. Companion diagnostics developed by Qiagen and Guardant were also approved.
CMS has decided not to extend the Next Generation ACO model, which is set to conclude at the end of this year. Eligible Next Gen ACOs will have the option of transitioning to the Global and Professional Direct Contracting (GPDC) model, which began on April 1 (and is different from the Geographic Direct Contracting model, which was to be implemented in 2022 but was shelved earlier this year). CMS stopped accepting applications for the second round of the GPDC model in April but will make an exception for eligible Next Gen ACOs. In a news release, the National Association of ACOs said it was "disappointed" in CMS' decision not to extend the Next Gen model but appreciated that the agency was giving ACOs the opportunity to participate in the GPDC model. The organization also said it would continue to advocate for a "permanent, Next Gen-like ACO model that provides a better bridge between MSSP Enhanced and the full capitation option under Direct Contracting."
Jefferson Health is set to gain full ownership of Health Partners Plans, a Philadelphia-based Medicare and Medicaid health plan, later this year when the merger between Jefferson Health and Einstein Healthcare Network closes. Jefferson Health already owns a 25% stake in the insurer, as does Einstein Healthcare Network. Jefferson Health plans to acquire the remaining 50% stake from Temple University Health System. Citing an article in the Philadelphia Business Journal, Becker's Hospital Review reported that Jefferson Health intends to expand both of Health Partners Plans' government lines but does not intend to enter the commercial or self-insured health insurance markets.
Walgreens Boots Alliance completed the divestiture of its Alliance Healthcare businesses to drug wholesaler AmerisourceBergen, the company announced last Wednesday. Alliance Healthcare was Walgreen's pharmaceutical wholesale division; it supplies drugs and other health care products to providers located mostly in Europe. The transaction, valued at approximately $6.5 billion, consisted of $6.28 billion in cash and 2 million shares of AmerisourceBergen common stock. Walgreens said it will use the proceeds to reduce its debt, invest in strategic opportunities, and expand its health care offerings.
The Senate voted 55-44 to confirm Chiquita Brooks-LaSure as CMS' new administrator. Brooks-LaSure's experience in the area of health policy extends as far back as the George W. Bush administration, when she worked in the Office of Management and Budget as a Medicaid analyst. Later, she served as the deputy director for policy at the Center for Consumer Information and Insurance Oversight and director of coverage policy at the Department of Health and Human Services. Even though she was not involved, her confirmation was delayed in connection with the controversy over the Texas Medicaid waiver that CMS pulled in April. She was sworn in on May 27.
Contact Darwin Research Group and we will get right back to you.